February 2023 is an exciting time to be a fan of turn-based role-playing and strategy games. With the release of many highly anticipated titles, players are in for a treat as they get to explore new worlds, build their own armies, and immerse themselves in thrilling adventures. Whether you prefer indie games with unique and quirky art styles, or triple-A titles with cutting-edge graphics and expansive gameplay, there's something for everyone in the world of turn-based RPGs and strategy games this month.
For fans of strategy games, the upcoming releases offer a wide range of experiences. From classic turn-based tactics games set in fantastical worlds, to fast-paced strategy games set in modern-day and futuristic settings, there's a game for everyone who loves strategy and planning. Players can expect to test their tactical skills and lead their armies to victory, all while enjoying engaging stories, intricate world-building, and stunning visuals.
Turn-based RPGs are also making a strong showing this February, with several highly anticipated titles releasing. From classic dungeon crawlers to modern-day RPGs, the variety of games on offer is sure to please fans of the genre. With deep character customization, intriguing storylines, and challenging turn-based combat, players have the opportunity to explore rich, immersive worlds and develop their own unique characters.
For indie game fans, February 2023 is particularly exciting. Independent developers are pushing the boundaries of what's possible in turn-based RPGs and strategy games, delivering new and innovative experiences to players. From hand-drawn art styles to experimental gameplay mechanics, indie games offer a breath of fresh air in the gaming world. Whether you're looking for something truly unique or a classic gaming experience with a modern twist, the indie games releasing in February 2023 are sure to deliver.
So, whether you're a fan of turn-based RPGs, strategy games, or indie games, there's something exciting on the horizon in February 2023. With so many highly anticipated titles releasing, players are in for a treat as they explore new worlds, build their own armies, and immerse themselves in thrilling adventures. So, grab your controller, get ready to explore, and experience the best that the world of turn-based games has to offer.
SpellForce: Conquest of Eo
Release date: 3 Feb, 2023
Platforms: PC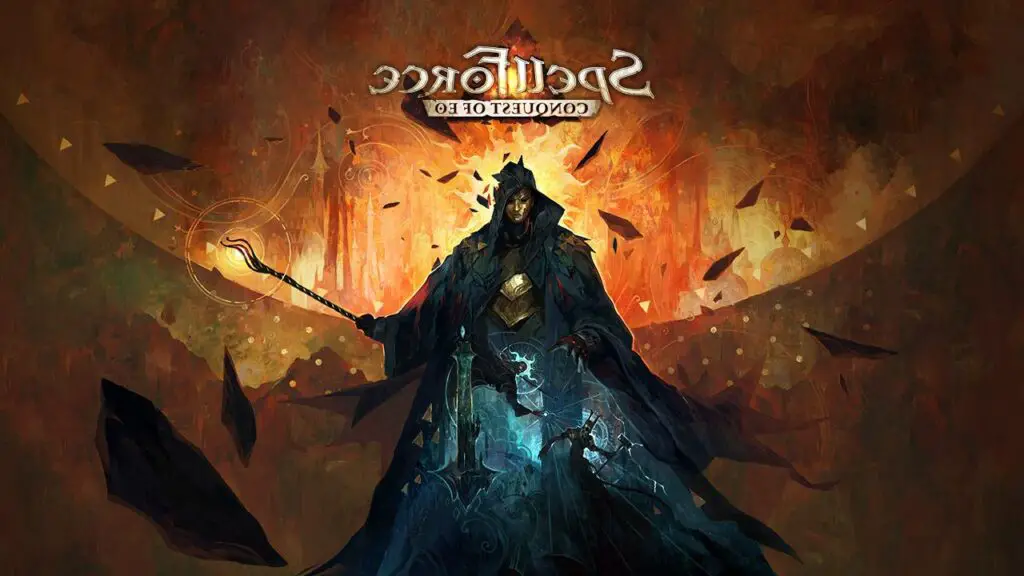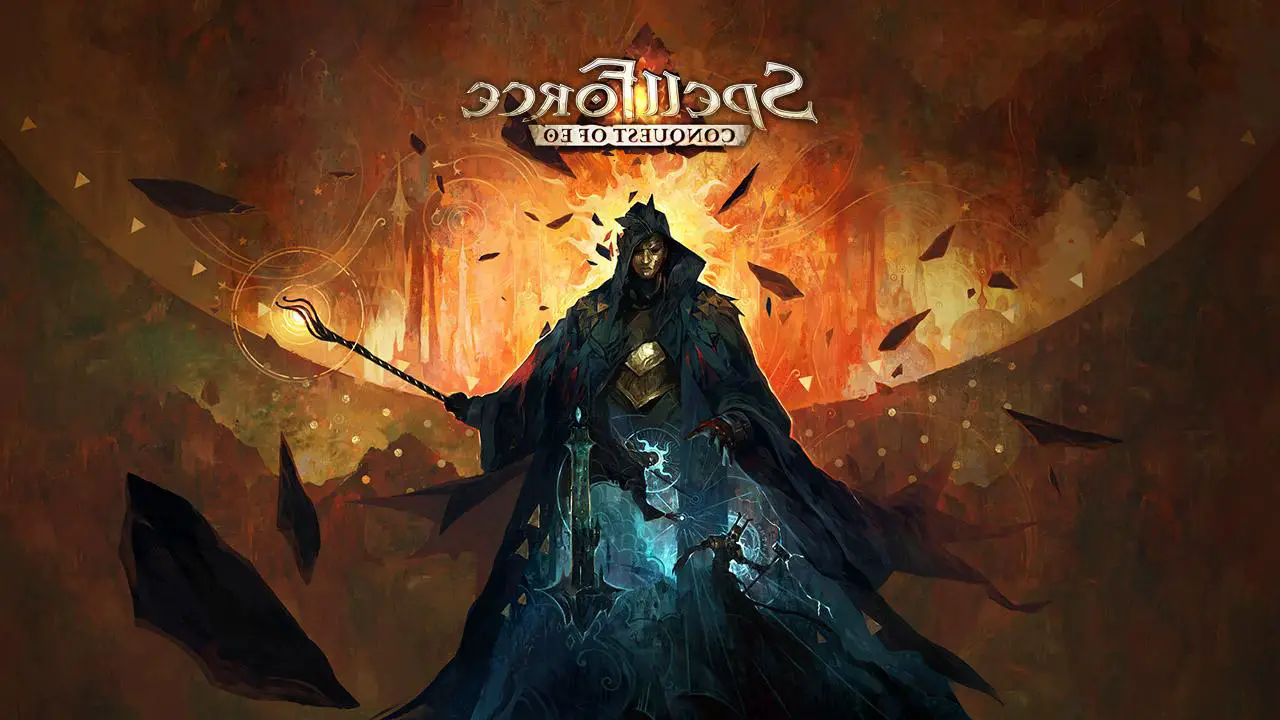 SpellForce: Conquest of Eo is a turn-based strategy role-playing game where you play as a wizard in the world of Eo, trying to become the most powerful mage. You cast spells, summon minions, and fight battles to control the land and gather resources. You can choose from three archetypes and recruit heroes and apprentices to help you.
The game features over 60 spells, 100 different troops, and procedurally generated adventures with 600 variations. The goal is to expand your tower and improve your mastery of magic, unlocking new secrets and spells along the way.
Yggdra Union
Release date: 6 Feb, 2023
Platforms: PC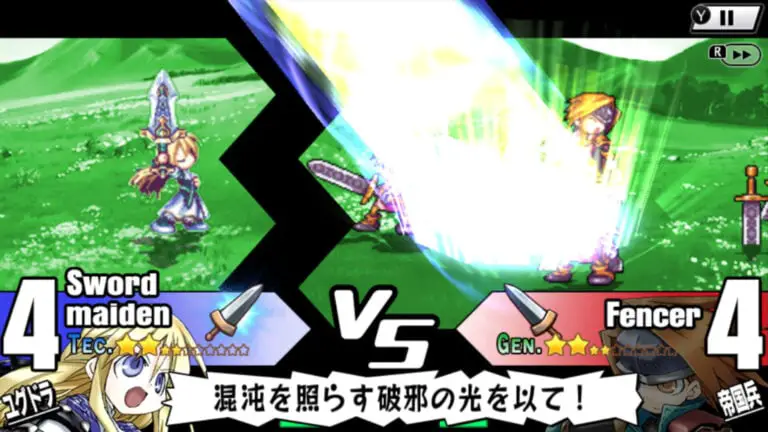 The GBA cult-classic Yggdra Union is coming to PC on the 6th of February, 2023. Yggdra Union is a tactics RPG that follows the journey of Yggdra as she gathers allies to recapture her homeland from the Empire of Bronquia. The game features a "Union System" allowing up to 5 players to team up in battle, "Clash" army battles, and "Tactics Card" with special moves. The ported version includes added features such as a rewind function, auto-save, conversation log, and item hints.
The PC version has added Japanese/English voice switching, free save, infinite item use in EASY mode, and equipment removal. The game is fully compatible with mouse/keyboard/controller and has adjustable keyboard layout.
It Returned to the Desert
Release date: 15 Feb, 2023
Platforms: PC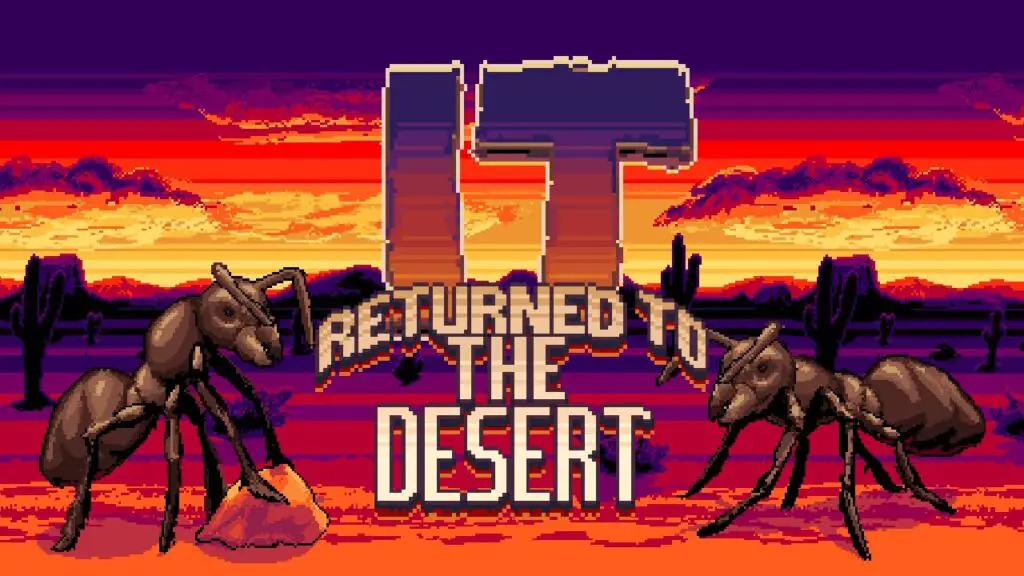 It Returned to the Desert is a turn-based tactical combat and story-driven adventure game where the player takes on the role of Dr. Mill – a geologist – to defend the town of Glint Rock against mutated giant ants caused by a recent meteor crash. The player must gather a party of supporters, prepare for combat, and collect evidence to convince the local authorities.
The game features a variety of characters and non-linear progression, mini-games and surprises, charming retro pixel art style, atmospheric soundtrack, and modern game design principles. Death is permanent in the game and has far-reaching consequences.
Dungeonman
Release date: 17 Feb, 2023
Platforms: PC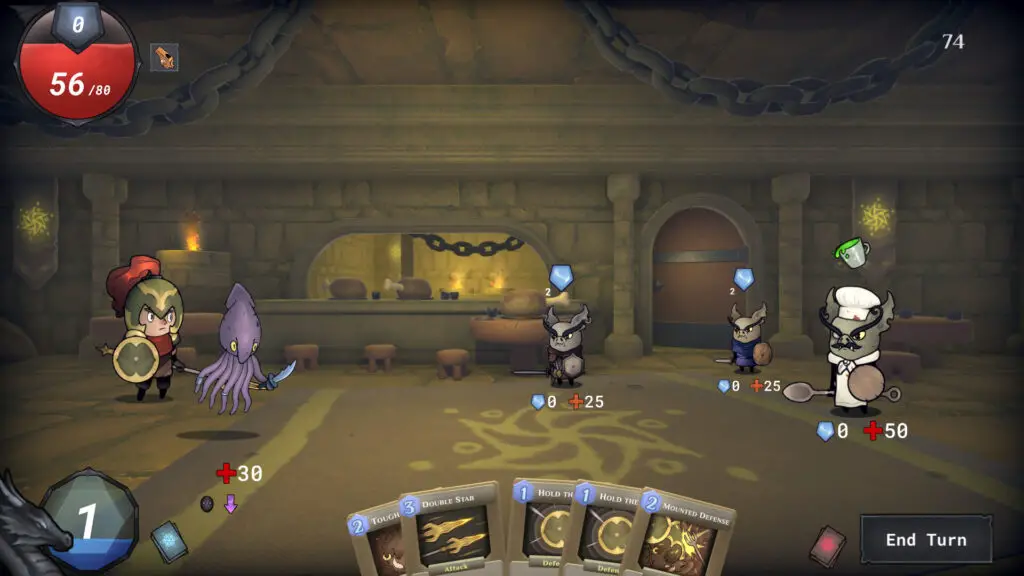 Dungeonman is a card battler/dungeon builder hybrid game. Players build their own dungeons, create their own stories and share them online. The game takes place in the town of Glen's Dale where an aquatic evil, the Squizard, is plotting to summon the ancient behemoth, the Dungeonman.
Players use their card-battling skills to conquer player-created dungeons and battle through an ever-growing mass of player-made dungeons and stories. Early access features include 2.5D battles, the ability to build dungeons, interact with others' dungeons, complete the first story tower, acquire cards and items, meet wacky characters, uncover the mystery of the Dungeonman, 20+ unique monsters to battle and use for your dungeon, 10+ story rooms to customize, and more.
Redemption Reapers
Release date: 22 Feb, 2023
Platforms: PC, PlayStation 4 and Nintendo Switch
Redemption Reapers is a dark fantasy tactics RPG set in a medieval world. Players control the Ashen Hawk Brigade, a small group of mercenaries fighting against the invading Mort armies. The game features tactical battles, where players must utilize each member's unique skills and weapons, manage limited resources, and forge bonds with their team.
Redemption Reapers has stunning visuals, fully voiced cutscenes, and intense battles. The goal is to help the Brigade resist the Mort forces and achieve victory despite the odds.
Company of Heroes III
Release date: 23 Feb, 2023
Platforms: PC, PS4, PS5, Xbox One, Xbox Series S/X
Company of Heroes 3 is the third installment in the Company of Heroes series featuring for the first time a turn-based strategy layer combined with the well-known real-time mechanics of the award-winning strategy franchise. Set in a stunning Mediterranean theatre of war, the game features four unique factions and a Dynamic Campaign Map, where players can command ground, air and naval forces and build supply lines to defeat enemy advances. It offers a single-player campaign, skirmish and multiplayer modes, with destructible environments powered by the Essence Engine.
The game features the deepest tactical gameplay to date, with infantry breaching mechanics, elevation affecting line of sight, and the largest roster of units in the series.
Blood Bowl 3
Release date: 23 Feb, 2023
Platforms: PC, Switch, PS4, PS5, Xbox One, Xbox Series X/S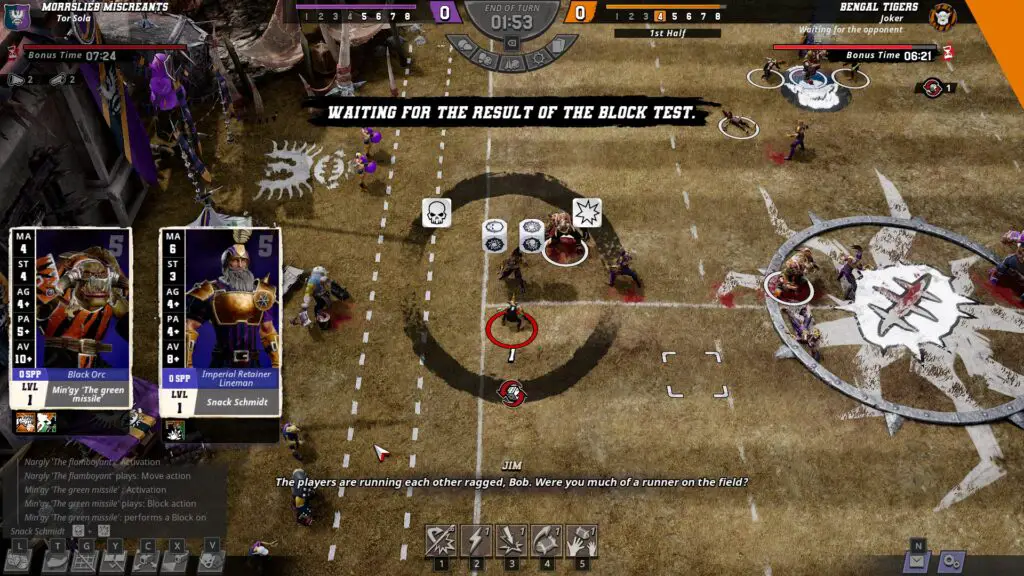 Blood Bowl 3 is a new video game based on the latest edition of the iconic death sport of fantasy football. The game features 12 races to choose from, including new ones like Black Orcs and Imperial Nobility, and has new skills and overhauled passing mechanics. Players can customize their teams, coaches, cheerleaders, and armor, and take part in a solo campaign or competitive modes with endless possibilities.
The new competitive mode has official seasons and a ladder, and allows players to join a league, create and configure their own tournaments, and participate in regular challenges.
Octopath Traveler II
Release date: 24 Feb, 2023
Platforms: PC, Switch, PS4, PS5
Octopath Traveler II is the new entry in the popular Square Enix series. The game takes place in Solistia, a land with a bustling era and a divided eastern and western continent by sea. You can choose to play as one of eight unique travelers with different origins, motivations, and skills. The graphics have improved with the fusion of retro pixel art and 3DCG.
You can explore the world, sail the seas, and use the traveler's unique Path Actions for battles, obtaining items, and taking others along in your journey. The game features familiar mechanics from the first game and new mechanics have been added.
Dungeons of Aether
Release date: 28 Feb, 2023
Platforms: PC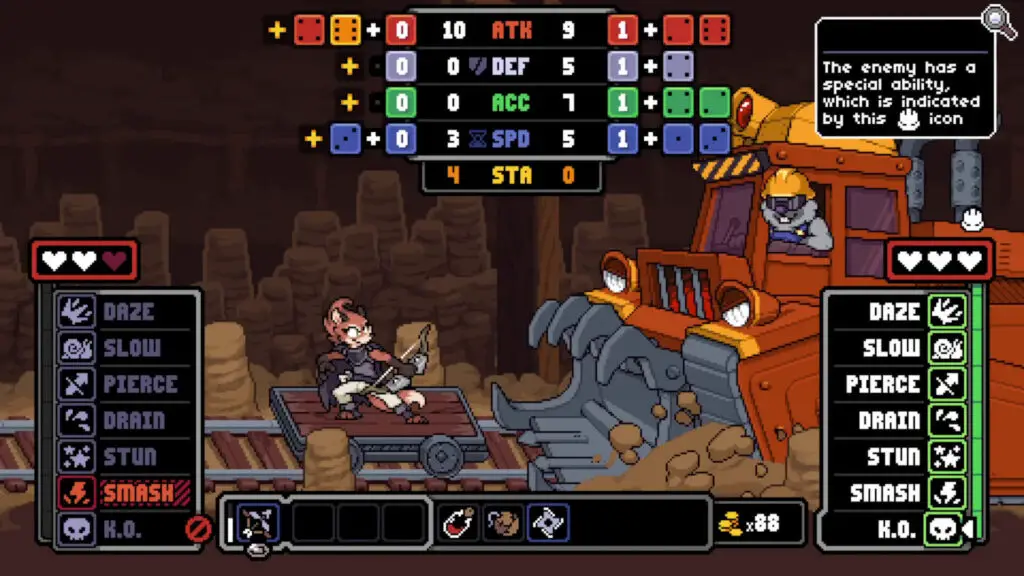 Dungeons of Aether is a turn-based dungeon crawler game set in the Rivals of Aether universe. Players control four new heroes as they explore the Julesvale Caverns in either Story Mode or Challenge Dungeons. The combat system uses a dice draft system that requires players to adapt each turn. The four new heroes, Fleet, Hamir, Slade, and Artemis, have unique skills and personalities.
The game takes place in the steam-punk town of Julesvale and features randomly generated dungeons with unique challenges and rewards to collect. Story Mode offers a casual experience with NPC interaction, while Challenge Dungeons is a hardcore, randomly generated experience with a leaderboard based on gold collected.
Star Shift Rebellion
Release date: 28 Feb, 2023
Platforms: PC
Star Shift Origins is a story about the formation of the Outer Rim Coalition and how they broke free from the brutal occupation of Infernis Prime, a mining colony in the Outer Rim. The game has no levels, skills and stat increases are managed through Knowledge Points acquired from battle.
It features turn-based combat and a tactical battle system for fleet and army combat. Characters have unique skill trees based on their species and class. The story involves unlocking the mystery of shattered time before it's too late, with a soundtrack from multiple independent artists that enhances the experience.