A thrilling announcement has been made by dev Absolutely Games and Publisher Team17 regarding the launch of a new turn-based strategy game, Classified: France '44. Set amidst the backdrop of World War II during the critical months preceding the Allied invasion of France in June 1944, this game promises to bring history alive in a unique gaming experience.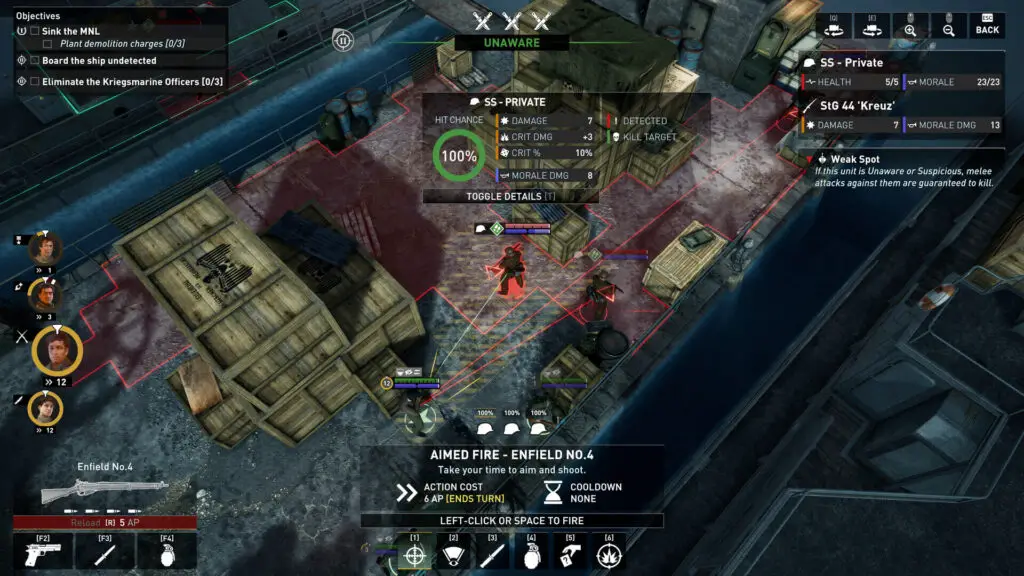 Players will be thrown into the roles of leaders, guiding a special-ops team composed of Allied commandos and French resistance fighters. They'll have to recruit elite operatives to form a powerful squad, then engage in a wide-reaching campaign of sabotage and destruction. Amidst this, they must balance interactions with competing factions to grow the resistance network and strike at German targets embedded deeply within occupied territory. However, players must be cautious, as the more chaos they cause, the more they risk attracting the ruthless attention of the Gestapo secret police.
The game provides players with a plethora of exciting missions, each inspired by the real-world exploits of the Allies and French resistance. Expanding upon the turn-based tactical concepts, Classified: France '44 brings the authentic World War 2 combat experience to life. Each campaign playthrough promises a unique experience, while the comprehensive Mission Creator tool presents players with the challenge to create, share, and download custom missions.
Classified: France '44 features a unique morale system, ensuring every shot taken has an impact. Players can suppress and break their opposition, gaining a brief window to flank their foes and strike them down. Stealth tactics play a crucial role, allowing players to eliminate key targets and initiate combat on their terms. However, the rising body count could arouse enemy suspicion, necessitating a swift and well-planned ambush.
Players are also responsible for building a team from a diverse mix of authentic and characterful heroes, each with a unique story. Players can train, customize, and equip their team with a growing arsenal of skills and weapons. Raising the team's morale becomes a key strategy, allowing players to delve into the lives of their characters as they battle across the war-ravaged fields of occupied France.
Over 45 challenging missions await players, supplied by the French forces. Players can choose which missions suit their strategy to grow the resistance and support their ultimate goals.
The world of Classified: France '44 is designed to evolve, with updates and expansions planned to expand the game's universe and introduce new, exciting elements to the freedom fight. The Classified Mission Creator and modding tools also promise a constant influx of player-created content to explore. No Release date yet, on Steam.