Atom stories continue in the new stand-alone/sequel Trudograd. The developer AtomTeam is actually working on this new RPG and set an early access date for the 11th of March on Steam.
The Early Access version will contain around 25+ quests, including plot-related, 5 large locations, around 100+ characters with unique dialogues and portraits, as well as many other changes from their original game Atom RPG (here's our review), like updated graphics, new animations, new items, weapons, and character development options. Early Access will receive big updates every few months.
Note that even if Trudograd is a stand-alone game, the developers suggest playing first Atom RPG to better understand the story and the world.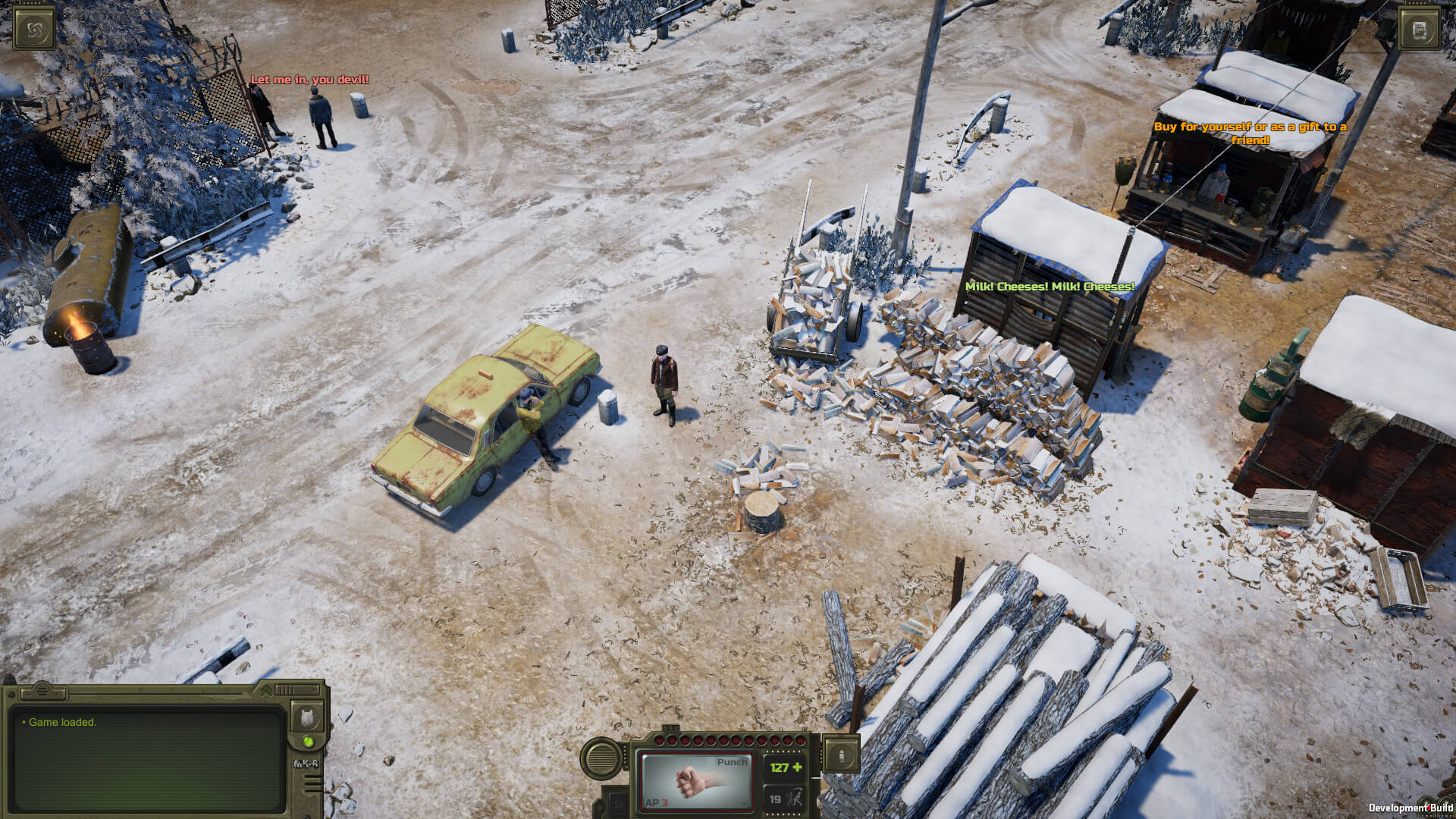 About Atom RPG: Trudograd
Trudograd is a stand-alone story expansion to Atom RPG – a turn-based roleplaying game set in the post-apocalyptic Soviet Union.
It is inspired by classic cRPG titles of the past, such as early Fallout, Wasteland, and Baldur's Gate series.
22 years ago the USSR and the Western Bloc destroyed each other in a nuclear inferno. Millions died instantly, society collapsed and technology was sent back into the Middle Ages. You are a member of ATOM – an organization tasked with protecting the post-apocalyptic remnants of humanity.
Two years ago you – a rookie agent of ATOM – were sent on a dangerous mission into the Soviet Wastes. As a result, you uncovered certain information about a new threat that can potentially destroy the struggling remnants of humanity.
In Atom RPG: Trudograd your goal is to travel to a giant post-apocalyptic metropolis that withstood the tests of nuclear obliteration and social collapse. There you must find what is thought to be humanity's last hope in fending off the menace from outer space!
Trudograd features:
A large city with its own lore and dozens of varying locations to fight, trade, talk and explore in;

A hardcore turn-based experience with huge amounts of character development paths, combat styles, skills, perks and distinctions;

Unique characters each with their own personality and a robust branching dialogue;

Multiple-solution quests, which actively change the city around you;

Ability to transfer your hero from our previous game (Atom RPG);

An easy game to pick up. While Trudograd is a continuation of the first game's plot, it is also friendly towards new players, and will quickly fill you in on the lore and major developments you might have missed;

A result of a two-year-long community effort, made by players for players. This game encompasses a lot of changes from our previous title, that were inspired by user feedback.
Let me know what you think about Atom RPG: Trudograd and if you played the first Atom RPG game. Below the announcement trailer