As the end of the year approaches, two of Steam's massive annual sales lurk around the corner. But before the advent of the Steam Autumn and Winter Sale comes a bunch of smaller scale steam sales. One of them is all about games that people here love. The Turn-Based Carnival will be running on the 14th to the 21st of November, 2023. Hosted by Acram Digital, the Turn-Based Carnival celebrates turn-based games of all shapes and sizes.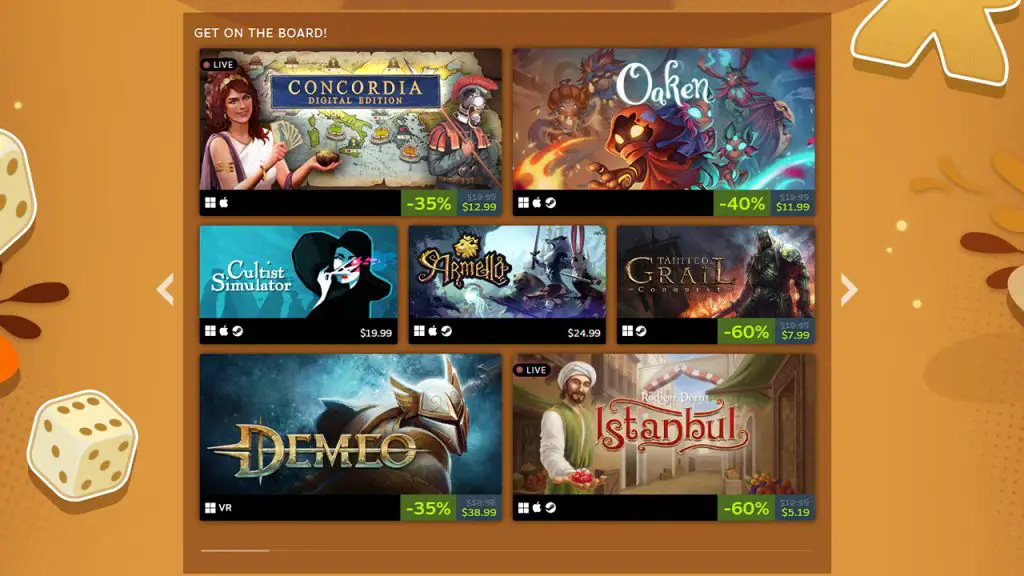 Best Bargains
In celebration of turn-based games comes a myriad of discounted games for your next haul. Browse through a trove of awesome turn-based games complete from RPGs to Tactical Strategies and even Board Games. Get games with up to 90% discount within the duration of the Turn-Based Carnival. Get games such as Warhammer 40,000: Mechanicus for as low as $4.49 and Banners of Ruin for as low as $5.99.
Explore Upcoming Games
Although the Turn-Based Carnival celebrates turn-based games with sales and discounts, it also showcases a variety of upcoming games. Join the celebration by discovering and wishlisting various turn-based games and who knows, maybe you'll discover your next favorite game in the process.
Demo Zone
Those eager to get their hands on their favorite unreleased games are all invited to the Demo Zone. Why settle on just reading about the upcoming turn-based games when you can get your hands on them a bit earlier. Enjoy the free demos and teasers of all these awesome games in celebration of the Turn-Based Carnival.