Get ready for an enchanting tactical roguelike deckbuilder adventure, as Chucklefish announced the launch of Wildfrost on Steam and Nintendo Switch on April 12th. Available in English, Chinese (Traditional and Simplified), Japanese, and Korean, Wildfrost takes you on a perilous journey through the frosty mountains of Snowdwell, where players must protect the town from an everlasting winter.
In Wildfrost, players will use their card deck to embark on a monster-laden trek, rescuing and recruiting frozen companions, unearthing lost treasures, and gifting wondrous wobbly charms. Each playthrough will be unique, as players make strategic decisions to craft a powerful deck to help them reach the Sun Temple and banish the Wildfrost once and for all.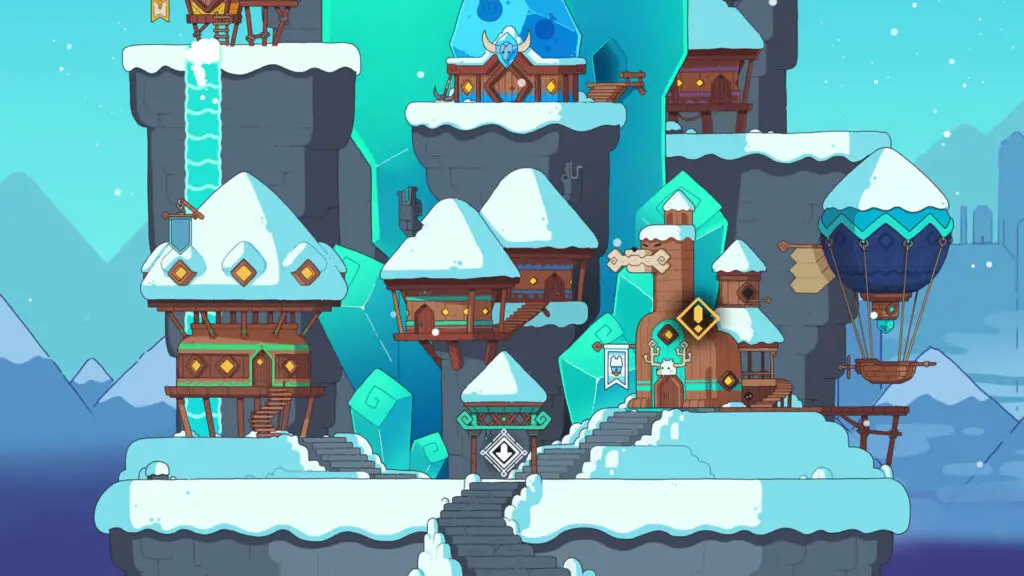 With a perfect mix of deckbuilding and adventure, players can pick Leaders from different tribes at the beginning of every journey, each gifted with different randomized stats and skills. Take advantage of the dynamic 'counter system' to exploit foes and frosty monsters' weaknesses, and recruit cute card companions, elemental items, and equip powerful charms to tackle each battle.
Wildfrost offers endless replayability with new daily challenges and runs, allowing players to return to Snowdwell to rebuild the town, unlock more cards, and encounter new challenges and events for an endlessly replayable adventure.
Pre-orders are now available on Nintendo Switch, and a free demo is also available. Wishlist Wildfrost now and get ready to experience this thrilling adventure on April 12th, 2023.