The developer MiHoYo has announced that its turn-based RPG, Honkai: Star Rail, will be officially launched on April 26, 2023, with preloading available on April 23. It can be downloaded via its official launcher or the Epic Games Store.
The game takes place in space, where players collect anime friends and fight anime enemies while exploring the galaxy on a flying train. It is similar to Genshin Impact, but Honkai: Star Rail has a separate story that takes place many years in the future. The game is free-to-play and has a gacha system that allows players to roll the dice for new characters. The first story arc is called "The Rail Unto the Stars," and it will introduce players to its sci-fi world and it will also feature returning characters from Honkai Impact 3rd.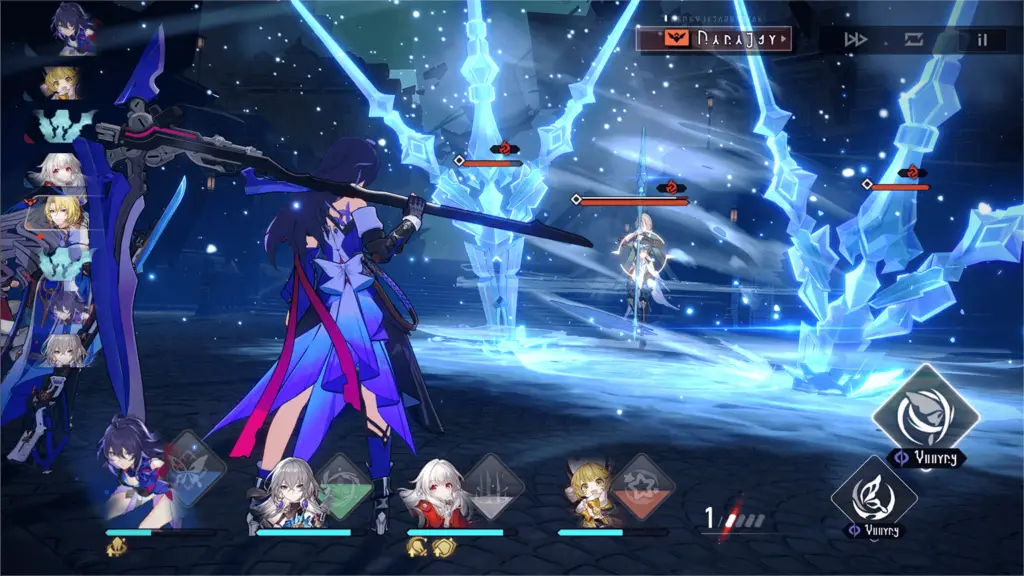 Honkai: Star Rail will be available on PC, iOS, and Android, with a PlayStation version in development. Below more info about the game and boarding program trailer.
Honkai: Star Rail Comes Available April 26, 2023 for its official launch

The latest space fantasy title confirms its departure date to appeal global players' readiness, meanwhile acknowledging its PlayStation availability

Singapore, March 24, 2023 – Global interactive entertainment brand HoYoverse today announced Honkai: Star Rail, the brand-new space fantasy RPG, will be officially available on PC, Epic Games Store, iOS, and Android on April 26, 2023. Meanwhile, the Boarding Preparation Special Program confirmed the title's PlayStation version is under development, foreshadowing the exquisitely grand universe where more Trailblazers are welcomed to explore by boarding the Astral Express.
 
Honkai: Star Rail is a brand-new space fantasy RPG title with a journey through immense worlds of the unknown. The game features fantasy elements with myths and legends integrated into the space sci-fi story. Combined with the intuitive turn-based combat system, large maps with maze exploration, and immersive storylines that together compose an interstellar melody filled with surprises and rewarding experiences, that echo throughout the universe!
 
Implanted with a Stellaron, the protagonist bravely set sail for the galaxy to drill down to the truth surrounding the so-called Cancer of All Worlds. Players will able to experience a vast universe abundant in distinctive cultures, landscapes, and scenery. From Herta Space Station where the story starts and you receive the prerequisite knowledge for the forthcoming journey, to Jarilo-VI where numerous dangers and conflicts are frozen beneath the snow, to the eastern-fantasy-infused silkpunk flagship Xianzhou Luofu where the topic of immortality is the cause of both development and strife
 
To embrace the upcoming official release, Honkai: Star Rail confirmed its availability on PlayStation, which will be launched later in addition to the current iOS, Android, Epic Games Store and PC platforms. As the first time, Honkai: Star Rail's PlayStation version gameplay was showcased to grant a peak at the extradentary astral adventure lies ahead. More information and release schedule of Honkai: Star Rail's PlayStation version will be updated later.
 
The Boarding Preparation Special Program also contained other useful information. Multiple rewards and in-game bonuses, such as 40 Star Rail Passes and 1600 Stellar Jade by reaching certain Trailblaze Levels, will come in handy and gear up players' arsenals from the get-go. Several documentaries were previewed as well, showcasing exclusive footage where the development team and experts uncover behind-the-scenes stories of Honkai: Star Rail, such as the ideation of Xianzhou Luofu, the integration between eastern elements and sci-fi philosophies, and more fun facts about our vast and magnificent galaxy.
 
Honkai: Star Rail will be officially released on PC, Epic Games Store, iOS, and Android on April 26, 2023. Its PlayStation version is under development and more information will be revealed later.