Curve Games has announced a partnership with Orc Chop Games to publish their critically acclaimed roguelike turn-based RPG, Goblin Stone. The game takes place in a stunningly rendered fantasy world, where goblins and orcs have been hunted to near extinction and must fight to survive.
Goblin Stone features a deep, narrative-driven storyline that is fully narrated and accompanied by original music from award-winning composer Peter McConnell. McConnell is known for his work on several popular games, including Hearthstone, Grim Fandango, and Broken Age.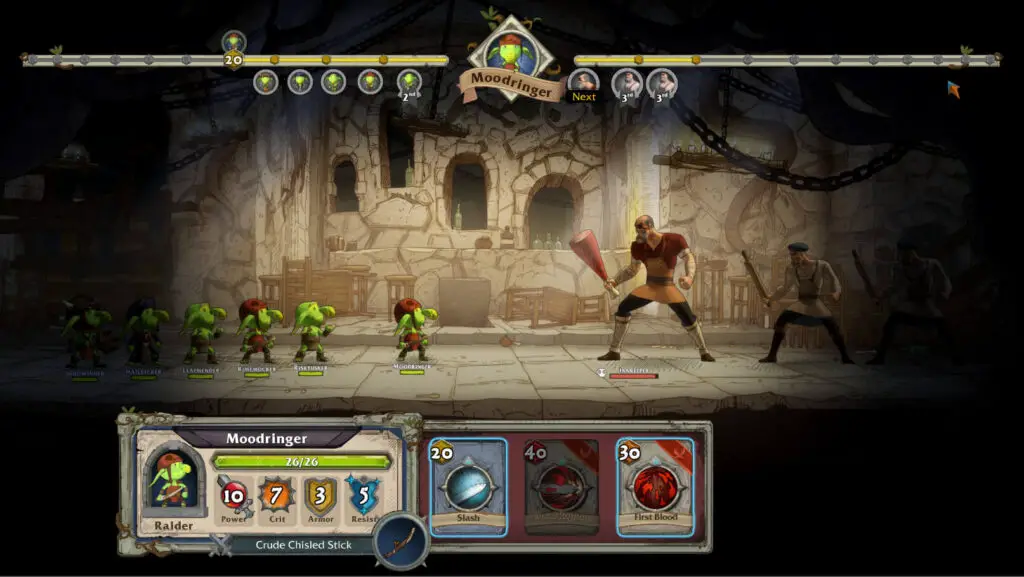 Players must lead a ragtag group of goblins through procedurally generated levels, battling despicable humans, elves, and dwarves in an innovative turn-based battle system. Along the way, they must build a great goblin lair, selectively breed goblins with the best genes and traits, and build an adventuring party made up of unique goblin classes like the Raider, Guard, and Shaman.
In Goblin Stone, players will have to make difficult choices, deciding which goblins to keep and which to discard, as many will perish in battle. But with each death, a new ancestor strengthens the goblin lineage, making for a deep and satisfying legacy system.
Goblin Stone has already received critical acclaim, winning the Devgamm! Fall 2021 Best Indie Game award and being named a finalist at the 2021 Tencent GWB Game Awards. The game is set to release on Steam in 2023 and on consoles in 2024, and fans eagerly anticipate the chance to save the goblin race in this stunning and innovative RPG.
Below the Announcement Trailer