Strategy 4x HUMANKIND continues its expansion with a new DLC and a massive Update, introducing lots of cool stuff.
The world of HUMANKIND, the critically acclaimed historical strategy game, is about to get richer and more immersive. With the introduction of the Cultures of Oceania DLC and the Bonny Update, players are set to embark on new adventures, face fresh challenges, and rewrite history in even more unique ways.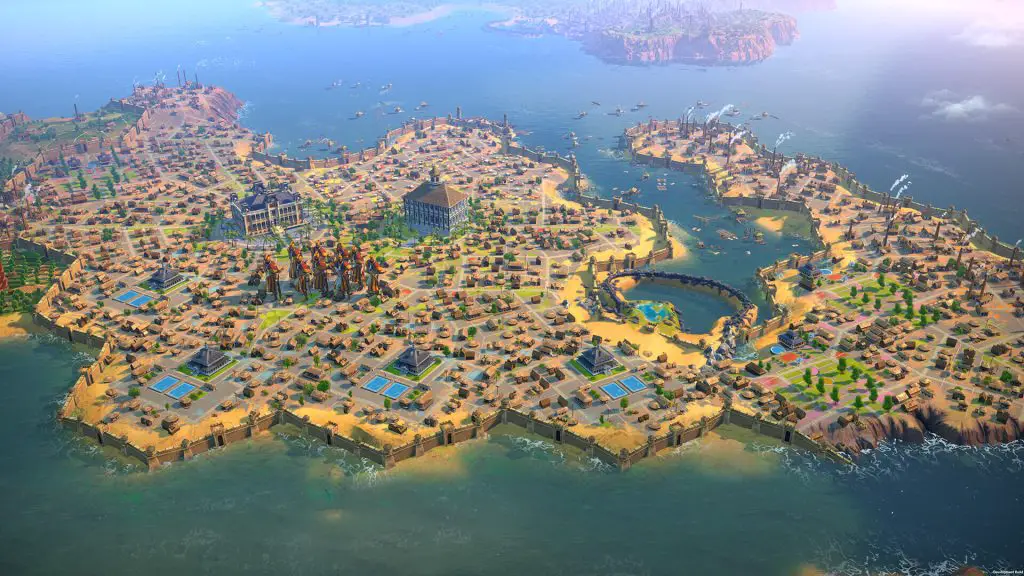 Cultures of Oceania DLC: A Deep Dive
The Cultures of Oceania DLC is not just an expansion; it's a celebration of the vibrant and diverse cultures from the Pacific region. Here's what players can expect:
Six New Cultures: Dive into the histories of the Pama-Nyungan, Polynesians, Rapa Nui, Maori, Hawaiians, and New Zealanders.
Wonders of the World: Discover 6 new wonders, including the Aitutaki Lagoon, Bungle Bungle Range, and the majestic Uluru.
Narrative Events: Engage with 15 new narrative events that will challenge your decision-making skills and shape your empire's story.
The DLC is set to launch today, September 11th, with a special pre-order discount of 10%.
The Caribbean Pirates: Free for All
As a token of appreciation to the community, a seventh culture, the Caribbean Pirates, will be introduced for free to all players. These pirates are unique, forgoing their Emblematic Quarter for a second Emblematic Unit. Players can utilize the agile Sloops for raiding and the Buccaneers for strategic advantages.
The Bonny Update: Revamping Naval Combat and Trade
The Bonny Update brings significant changes to the core mechanics of the game:
Naval Combat Overhaul: Experience rebalanced ships, new ship classes, and enlarged naval battlefields.
Resource and Trade Rework: Resource deposits now offer multiple copies, and a new trade screen allows for more strategic resource management.
Poaching: A new feature allowing armies to steal luxury and strategic resources.
For those eager to experience these changes, the Bonny Update, including the Caribbean Pirates, is available as an opt-in beta on Steam.
HUMANKIND continues to evolve, offering players new ways to engage with history, make strategic decisions, and leave their mark on the world. The game promises even more depth, diversity, and replayability with the Cultures of Oceania DLC and the Bonny Update. Prepare to set sail, explore new horizons, and redefine humankind's legacy!
For more details, visit the official HUMANKIND page on Steam.