Upcoming PC Turn-based Strategy Rpg
Here we are again! Another month another turn-based games binge.
Usually, with the arrival of the summer, you can walk among smelly flowers, play in the garden under a beautiful sun or think about how short is the skirt of the girl next to you. But there are also some people (who said "like you"!?!) that, from time to time, love to play their next turn on their next turn-based videogame. You can call them nerds or simply smart people (obviously I prefer the latter…).
Anyway, if there is anybody out there who wants to take a break from the seaside, stay with me and read what is waiting for us in June!
Let's get started!
Wizardry: Labyrinth of Lost Souls – 1st June
This is an old dungeon crawler originally released in December 2009 for Playstation 3. It's an oriental reinterpretation of the original Wizardry series, prematurely interrupted in 2001 with Wizardry 8 on PC.
As usual, you will have to choose your invincible party and venture into deadly dungeons!
In this edition on PC we will have high-resolution graphics, a "Turbo Mode" and obviously all the previous DLC.
Glorious Companions (Early Access) – 4th June
Glorious Companions is a promising turn-based tactical RPG that takes some inspirations from Battle Brothers but seems to offer a lot of freedom as you can choose different paths like the classic mercenary, becoming a merchant or even found your own kingdom, it's all up to you.
Octopath Traveler – 7th June
This one really needs no introduction. Developed by Square Enix, Octopath Traveler is one of the most envied RPG of Nintendo Switch!
A wonderfull tribute to the 16-bit JRPG era.
Eight characters, eight regions and eight different adventures in the world of Osterra, which mixes 2D and 3D graphics in a very beautiful way.
GOD WARS The Complete Legend – 14th June
Also this videogame was originally released on another platform (PS4) and is now arriving on PC.
It is a gorgeous tactical RPG with plenty of content. Here are the main key features:
142 battle stages
478 types of skills
4 levels of difficulty setting
Multiple playthroughs are possible
Multiple endings are set
Steel Division II – 20th June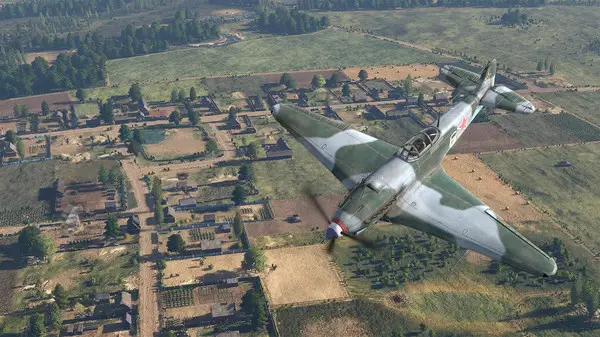 Historically-accurate WW2 real-time strategy game set on the Eastern Front. Features 1:1-scale turn-based army management and real-time tactical battles with thousands of men at your order.
Jupiter Hell (Early Access) – 30th June
Ok, I've to admit, this one is one of my favorite, but unfortunately it's just an Early Access release.
It's a turn-based roguelike, spiritual successor to DoomRL.It seems very hard and unforgiving with permadeth and procedural generated content (levels, weapons and so on).
Don't sleep on this one!
Dead Monarchy (EA) – June
Another Early Access release. This time we have a turn-based, tactical RPG with roguelike elements, that remind me – in some way – Battle Brothers.
You will have to manage a small town (some sort of "base") and a group of mercenaries in a dark fantasy setting.
Some of the game features are:
a tactical combat with counter attacks, attacks of opportunity, ranged combat, synergistic abilities, flanking, action point system, positional bonuses and elevation tiles that influence hit chance;
45 abilities, 50 unique armor and 65 different kind of monsters;
the possibility to control up to 18 warriors at once.