Dark Quest 3, the eagerly awaited turn-based tactical RPG, is now officially available on Steam and major consoles. After a successful stint in Early Access, Dark Quest 3 has evolved into its complete 1.0 version, bringing an immersive fantasy world full of adventure to players' fingertips.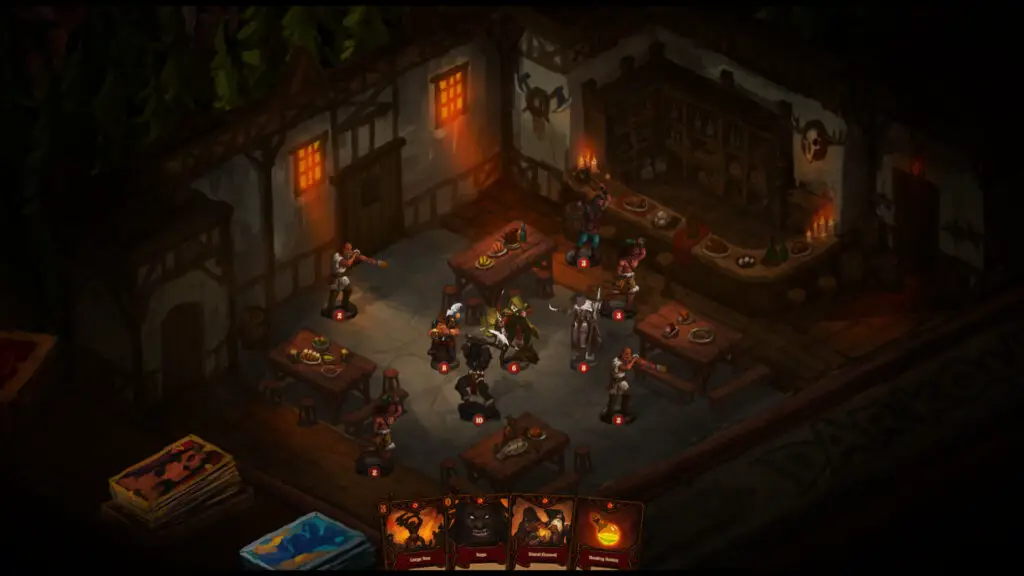 Dark Quest 3 invites players to assemble a team of fearless heroes and undertake a perilous quest to confront and defeat a menacing sorcerer. Expect to traverse through perilous dungeons, sidestep deadly traps, and engage in strategic battles. The dice roll determines players' fate in this thrilling world of fantasy.
Twelve diverse heroes stand ready for selection, each possessing unique abilities and playstyles. Choose wisely and consider the strengths and weaknesses of players' teams as they journey through many dungeons. With each new territory explored, players will encounter challenges and draw adventure cards that guarantee a dynamic and procedurally generated gameplay experience.
In Dark Quest 3, success hinges on tactical turn-based combat. A vast array of spells, weapons, potions, and equipment lie at players' disposal, and strategic use of combat cards and abilities could mean the difference between victory and defeat.
The game boasts 13 distinct areas to explore, with over 150 adventure cards waiting to be encountered. These cards add an element of surprise, rewards, and challenges, ensuring depth and replayability on an epic journey. Withstand the trials, navigate through the unpredictable turns of fate, and confront the sorcerer's potent magic to bring back peace to the realm.
Dark Quest 3 is now available not only on Steam but also on PlayStation 4, PlayStation 5, Xbox One, Xbox Series X/S, and Nintendo Switch. Players across various platforms can now plunge into this enthralling rogue-lite experience.
The game's captivating tabletop-like art style, unique aesthetics, and atmospheric soundtrack combine to create an immersive and engaging gameplay experience. Further adding to the immersion is the sorcerer, acting as the players' Dungeon Master, leading through the hazardous trials ahead. Dark Quest 3 is a thrilling amalgamation of strategic gameplay, compelling storytelling, and captivating visuals. It's an adventure that appeals to both seasoned RPG enthusiasts and newcomers alike.
Dark Quest 3 is now available on Microsoft Windows, PlayStation 4, PlayStation 5, Xbox One, Xbox Series X/S, and Nintendo Switch. Start your adventure today!