The wait is over for fans of Wartales as Shiro Games, the developer of the game, has announced the official release date of the game. Wartales will be released on April 12th, 2023 on PC via Steam, marking the end of the Early Access period.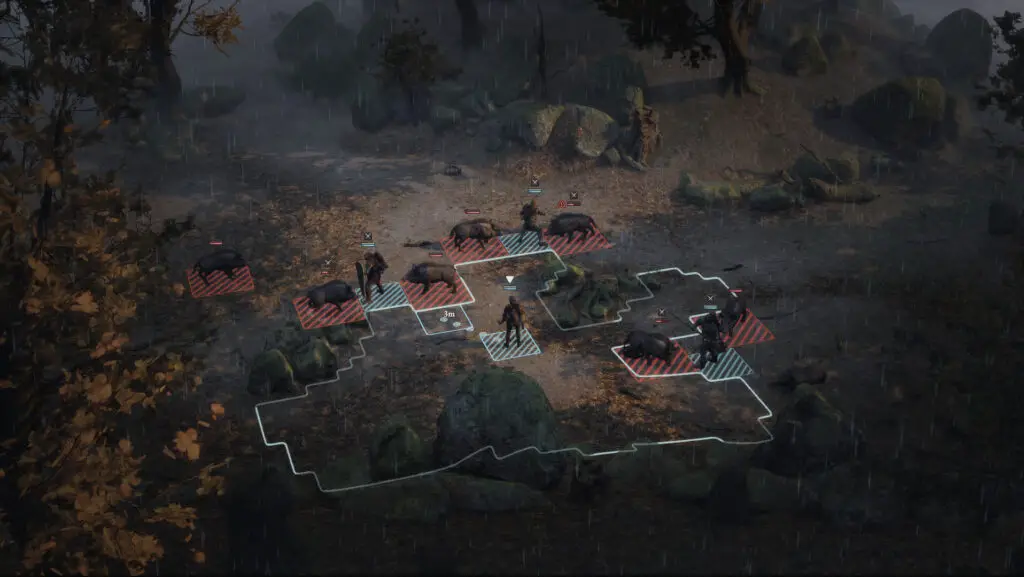 Shiro Games has released a new trailer to celebrate this announcement, showcasing the game's exciting features and immersive gameplay. According to Game Director Quentin, the community's contribution has been crucial in building the game's identity, and they are grateful for all the feedback, help, and effort.
Wartales is set in a world ravaged by an unprecedented plague that led to the fall of the Edoran Empire. Players take on the role of a group of mercenaries whose goal is to survive and thrive in this hostile world by any means necessary. Assemble your crew and customize their skills, equipment, and appearance while exploring a vast open world filled with danger and opportunity.
Complete contracts, collect bounties to earn money and recognition, and use tactical turn-based combat to overcome your foes. You can even team up with up to three other players to take on the challenges of the world together, building camaraderie and forging unbreakable bonds along the way.
The end of Early Access is just the beginning of a new adventure in which Shiro Games promises to tell many more tales, uncover secrets and challenge players to slit many throats. Below you can find an overview via Steam and the Release Date Trailer.
A century has passed since the fall of the Edoran Empire at the hands of an unprecedented plague that swept the nation. Now, the land is rife with mercenary work, banditry and thievery, with honor having become an almost entirely forgotten virtue.

Now, prepare to lead a group of unscrupulous characters in a massive open world where combat, death and a thirst for riches will dictate your day to day life. You are not the hero of this story, destined to usher in a new era of peace. Your goal is solely to survive and thrive in this harsh and hostile world, by any means necessary…

Only the bravest and most ambitious can hope to see their story written in the Wartales!

Lead a group of mercenaries on a dangerous quest for riches and recognition in a medieval world ravaged by destitution and greed, recruiting new companions with numerous unique specializations, skill sets, weapon preferences and personalities.

Customize your group's skills, equipment, and appearance with an intuitive RPG progression and crafting system, while developing your camp with luxuries, tools, and equipment to help your team endure and recover from the hardships each day brings.

Journey through a vast, open world in your quest for notoriety, wealth, and recognition, immersing yourself in lively villages and remnants of a bygone era. Explore abandoned mines, tombs, and camps as you piece together the history of this harsh world.

Collect bounties and take on contracts. From protecting the innocent from petty thieves to defeating the land's most notorious figures, there's no such thing as a profit too small to take.

Overcome your foes with a tactical turn-based combat system that rewards careful planning and strategic thinking, selecting the best combination of characters, equipment, and tactics to succeed in each unique battle.

Traverse the vast open world of Wartales as a band of up to 4 players, planning tactics and devising a strategy before confronting some of the many hostile inhabitants that roam these mysterious lands and defeating them as a team.

Share money, loot, resources, and end the day with a delicious meal around a roaring campfire with your loyal companions, building camaraderie and forging unbreakable bonds that will help you overcome any obstacle.