Let's start this week Steam best deals with a great RPG. The first chapter in the Divinity series is now available with a 65% discount tag. Perfect time for those who never played it if someone still exists.
Doom & Destiny is an Italian project I'm proud of. A unique humor and a giant world to explore full of videogames references and jokes. Give it a try now which is offered with a 90% discount. Not a great fan of strategy war games, but I know that inside our community there are lots of them, and probably don't want to miss a game like Unity of Command II now that is shared with a 67% off.
Fort Triumph is a tactical RPG featuring battles where the environment plays a major role. Last week was free on Epic but if missed that chance you probably don't want to miss this one now that is 67% off.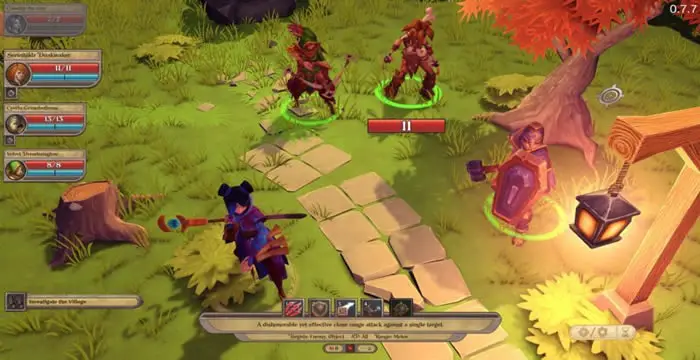 One of the best roguelike lately. Crown Trick offers dungeons full of monsters, items and weapons to use and by mastering the elements players can unleash devastating effects. Now 75% off. Regalia: Of Men and Monarchs is a colorful turn-based tactical RPG where players must manage the Kingdom of Ascalia taking care of diplomacy, town management, expeditions, and battles of course. Now with a 75% discounted price.
Exorder is a fantasy grid-based turn-based RPG from 2018 that offers a single-player campaign and also the possibility of fighting in multiplayer modes. Now 90% off. Hordes of Zombies and a shelter to manage in Dead Age 2 grant lots of gameplay hours. Now with a 75%
Recently released, Live By the sword: Tactics offers grid-based tactical combats with classes and skills to use in the single-player campaign and inside its competitive multiplayer clashes. Now 50% off.
Released a few days ago on Switch, the pc version of Mech Armada is now offered with 33% off. Players must resist kaiju-alike invasion by assembling mechs and fighting on square-grid-based maps.
In roguelite tactical Paths and Danger, players must assemble a group of mercenaries and face dungeons full of monsters and human enemies. Different classes, skills, and a light-management phase where upgrading buildings and taking care of heroes. Now 40% off
Dust to the End is a sort of post-apocalyptic Battle Brothers, where players must travel inside the desolated lands as a merchant and doing a lot of things like sell and buy stuff, build an underground shelter and survive..Now 40% off
Alder's Blood was released in 2020 and was one of the most original and stylish games thanks to its monster concept and the background story where players take control of a band of fighters called The Hunters. The gameplay features innovative stealth mechanics, where players must consider the direction the wind blows, place traps and decide the right time to strike. Now with 70% discount tag
The devs behind Warsaw are the same of Regalia and now they are also working on a pixelated JRPG called Sacrifire. Going back to the game, Warsaw is a WW2 strategy survival game featuring a combat system reminiscent of Darkest Dungeon where players must navigate through the streets of a Nazi-Occupied Warsaw, working in the shadow to collect resources and find new allies. Now 70% off
Not so well welcomed by the critics, but seeing the price could be worth checking Vambrace: Cold Soul out. It features dungeon explorations, town management and Darkest Dungeon-like turn-based combat in a frozen fantasy world. Give it a try now that is 80% off.