Skipped last week's article on the best news from turn-based RPGs and Strategy games. But this week, i managed to sit down, relax and see what happens of relevance. Thanks to Gamescom 2022, there have been many announcements, but above all, new trailers, and in addition, some interesting announcements and releases.
Dungeon Crawler Labyrinth of Zangetsu coming to the west.
Let's start with ACQUIRE & Kaeru Panda's dungeon crawler, Labyrinth of Zangetsu, which, thanks to the publisher Pqube is ready to make its debut in the western market. Labyrinth of Zangetsu will be released on PC, via Steam, Nintendo Switch, and PS4, but there is no precise release date yet. Below is the announcement trailer.
Jack Move Release date revealed
I've been following it for a very long time, and now the release date of the JRPG from indie developer So Romantic, Jack Move, is near. Jack Move is a JRPG with turn-based combat with a retro pixelated graphic style. The story will revolve around the hacker Noa Solares, who will have to save her father from the mega-corporation Monomind.
By exploring Monocity One, the protagonist will gain new knowledge to hold onto her hopes and a series of allies who will help her during the course of the game. Jack Move will be released on September 20th on PC and Switch.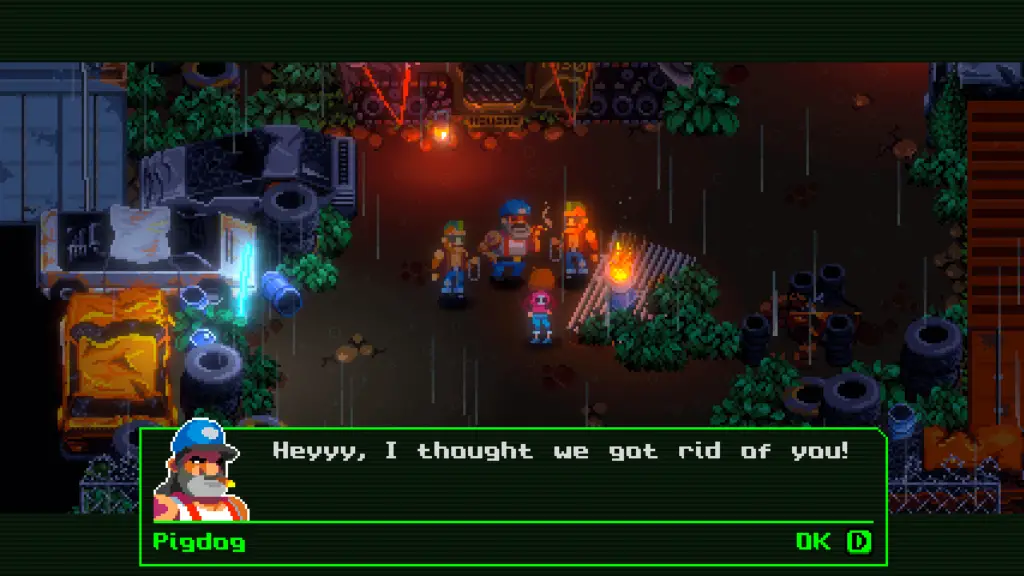 Capes – Announced
What for many is a reference to Freedom Force but also what should have been Marvel's Midnight Suns. That's what Spitfire Interactive, the developers behind Hand of Fate, wants to offer with its tactical RPG, Capes.
Set in a dystopian future where the villains have won, the aim of the game will be to save the world from the yoke of supervillains by recruiting heroes who are capable of countering the domination of this tyrannical organization. Coming in 2023 on PC. Check out the reveal trailer
New South Park Game
A short teaser shown during the THQ Nordic Showcase introduced what could be the next title set in the world of South Park. This is a simple teaser, and we don't know if it will be a turn-based game. More info on eurogamer.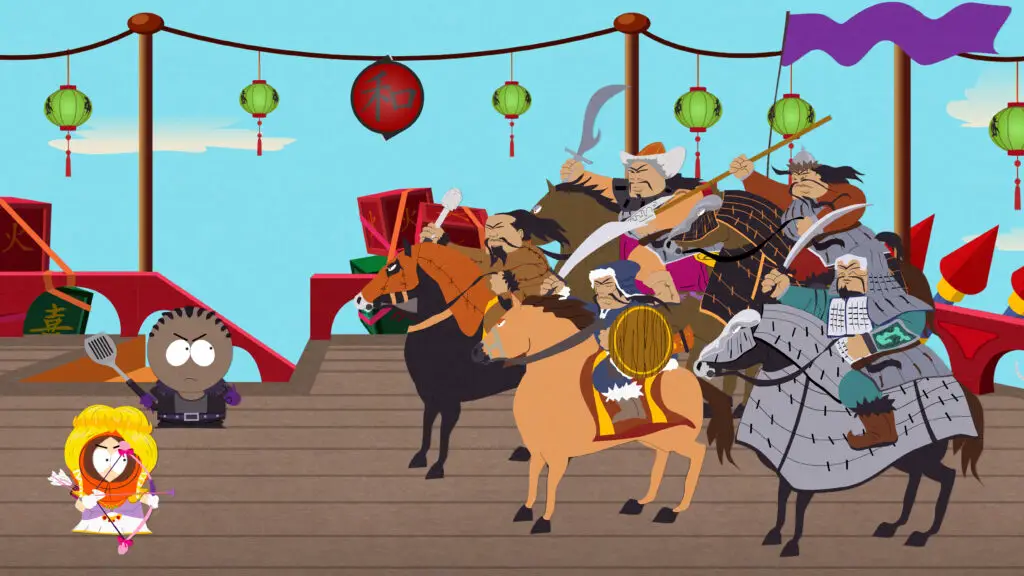 Absolute Tactics: Daughters of Mercy – Release date
Another tactical RPG is expected on PC and Switch next month. This is Absolute Tactics: Daughters of Mercy, developed by Curious Fate and published by Akupara Games. Battles are a mix of tactical and puzzles and players can customize each unique-characters class in order to defeat Father Eldritch's armies. Absolute Tactics day one is set for the 15th of September 2022 through Steam. Below the brand new trailer.
Eiyuden Chronicles: Hundred Heroes – New Trailer from Gamescom 2022
Finally we can see some new images of Eiyuden Chronicles: Hundred Heroes. The turn-based JRPG inspired by Suikoden and developed by the creators of the legendary Konami title. Eiyuden Chronicles has been funded with a kickstarter campaign and is expected to be released in 2023 on Nintendo Switch, PlayStation 4, Xbox One, Microsoft Windows, Xbox Series X/S, PlayStation 5.
Armed Fantasia and Penny Blood from Wild Arms and Shadow Hearts authors
With a surprise announcement, Wild Bunch Productions, a company founded by the team that created Wild Arms, and Yukikaze, a company born thanks to the team behind Shadow Hearts, have announced together Armed Fantasia: To the End of the Wilderness and Penny Blood. How come we talk about it in the same news? Well, the announcement is part of a rather particular and exciting initiative, given that the two games will be financed with a single Kickstarter campaign that will start on August 29th.
The "Double Kickstarter" of Armed Fantasia: To the End of the Wilderness and Penny Blood will have a common minimum goal of $ 750,000, which will ensure the release on both PC, while subsequent stretch goals will guarantee the PS5, Xbox Series, and " the latest Nintendo hardware ". Those interested in both will be able to choose the "Early-Bird Combo" option and therefore receive them with a clearly discounted price.
Armed Fantasia is described as a Western punk with mechanics from the spiritual heir of the Wild Arms JRPG. It tells a dramatic story that takes place in a world plunging into destruction, with players taking on the role of a group of "Pathfinders", a group of adventurers who use powerful weapons called ARMs to eliminate the anomalies that haunt the wastes of Londeium. The battles will be turn-based but based on the Cross Order Tactics system. There will also be a "gigantic World Map" and the use of various gadgets for Dungeon exploration.
Penny Blood, on the other hand, is a horror-tinged JRPG. Follows the story of Matthew Farrel, a New York detective who embarks on a dark investigation that will force him to face horrifying demons and monsters in spite of himself. The game features the combat system called Psycho Sigil, which is described as easy to learn but challenging to master, and combines traditional Japanese turn-based RPG strategy with instant input to maximize attack potential.
From Port Royal devs comes a new pirate game
From Port Royal devs comes a new pirate turn-based game called Tortuga: A Pirate's Tale. The game will put the player in the shoes of a Pirate Captain and his ship in search of fame and riches by fighting turn-based naval battles. Note that the main story will keep the player busy for over 25 hours. Tortuga: A Pirate's Tale does not yet have a release date but is expected to be released in early 2023.
Moonbreaker announcement
I had talked about a previous article, about a mysterious turn-based project by the developers of Subnautica and with a colorful trailer, Moonbreaker was presented. The title offers a tabletop experience with detailed and customizable miniatures set in the world created by world-famous author Brandon Sanderson. Moonbreaker is also close to releasing as it is scheduled for early access on September 29th.
Turn-Based Games Releases of the week
Here are some of the most important titles released in recent days:
Warriors of the Nile 2. The second title in the series offers tactics and rogue-lite elements.
For lovers of isometric RPGs, a new chapter in the Queen's Wish series has been released called Queen's Wish 2: The Tormentor, from the legendary developer of series like Avernum, Geneforge, and others.
Soul Hackers 2 is the new JRPG Atlus of the famous franchise, which debuted this week on Steam.
And finally, you must take a look at Prime of Flames, roguelite turn-based tactics RPG released in early access that we also reviewed.