September arrives with a hint of autumnal winds and an array of fresh PC turn-based games eager to captivate your attention. Whether you're a die-hard fan of the genre or someone looking to delve into a new gaming experience, this month presents a treasure trove of titles that promise both nostalgic throwbacks and groundbreaking innovations.
From tactical RPGs reminiscent of classics like Final Fantasy Tactics to deck-building roguelikes that break the mold, the offerings of September 2023 are as diverse as they are intriguing. I dissects each title, ensuring you're well-informed before you dive into your next gaming adventure. Dive in and discover what awaits you this month in the realm of turn-based gaming.
Crimson Tactics: The Rise of the White Banner
Release date: 5 Sep, 2023
One of the latest tactical RPGs recently released in early access is already set for its final release on September 5th. Crimson Tactics: The Rise of the White Banner is an RPG that stays true to the mechanics of games in the style of Final Fantasy Tactics, offering classes, character development, and a plot with twists and turns. It innovates with its secret weapon; the ability to mount beasts and bring them into combat.
Developed and published by Black March Studios, it entered the gaming scene in Early Access on July 25, 2023. Drawing inspiration from iconic titles like Final Fantasy Tactics and Tactics Ogre, this turn-based tactical RPG offers more than just nostalgia.
Set in the politically charged world of Wendalle, the game delves into a complex narrative filled with civil unrest and ideological divisions. Moreover, it introduces a unique mounting system, allowing players to bring beasts such as horses and dragons into battle, thereby adding an innovative layer to the tactical gameplay.
Furthermore, the game features a dynamic difficulty option that adjusts based on player performance, ensuring a tailored challenge for gamers of all skill levels. In addition to this, the title boasts a robust class system and an extensive equipment setup, providing ample room for customization and strategic planning.
Crimson Tactics: The Rise of The White Banner promises to be a compelling addition to the tactical RPG genre, blending classic elements with fresh innovations for a rich and immersive experience.
Railroads and Catacombs
Release date: 15 Sep, 2023
Railroads & Catacombs, set for release on September 15, 2023, is an intriguing card-building Roguelike game developed by Felipe Aulló and published by IndieArk. In this game, one finds a unique blend of strategy and adventure, as players can create their own cards from scratch through various upgrades.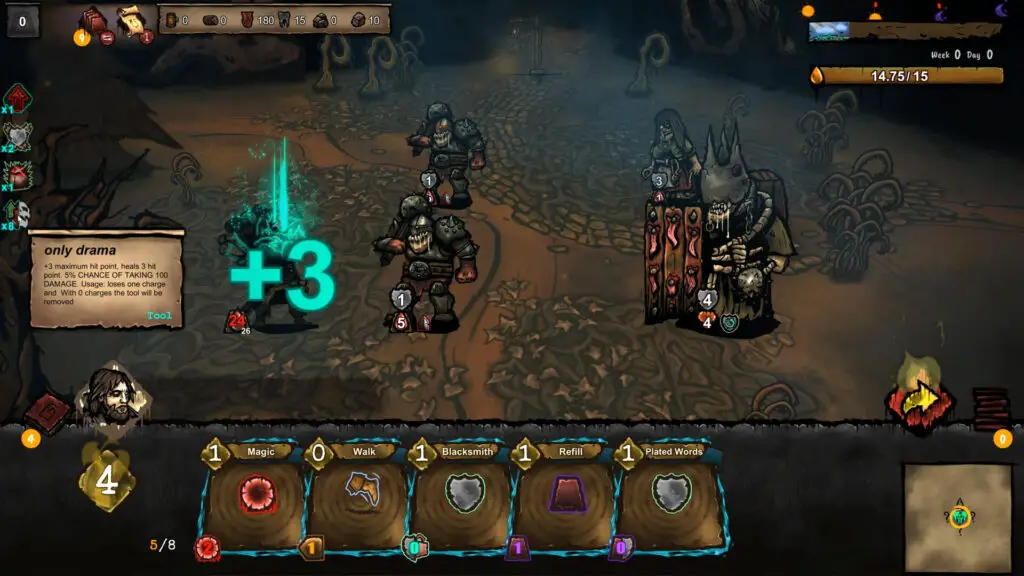 The player embarks on a journey through a "mad land," where they are tasked with building a train, exploring perilous landscapes, and facing daunting bosses. The game offers infinite synergies, allowing players to experiment with different strategies and tactics. With more than 120 card-building combinations, the game provides layers of complexity and replayability.
Additionally, Railroads & Catacombs features a locomotive connected to 12 different types of carriages, serving as a sanctuary in a world teeming with sinister creatures and challenges. The player can encounter other survivors, each representing one of five unique classes with distinct deck builds.
Wandering Sword
Release date: 15 Sep, 2023
Slated for release on September 15, 2023, Wandering Sword is a Wuxia tactical RPG developed by The Swordman Studio and published by Spiral Up Games. The game immerses players in the role of a young swordsman who narrowly escapes death after getting caught up in a feud. This harrowing experience sets the player on a quest to master the highest form of martial arts and explore a world blend of pixel art graphics and immersive 3D landscapes.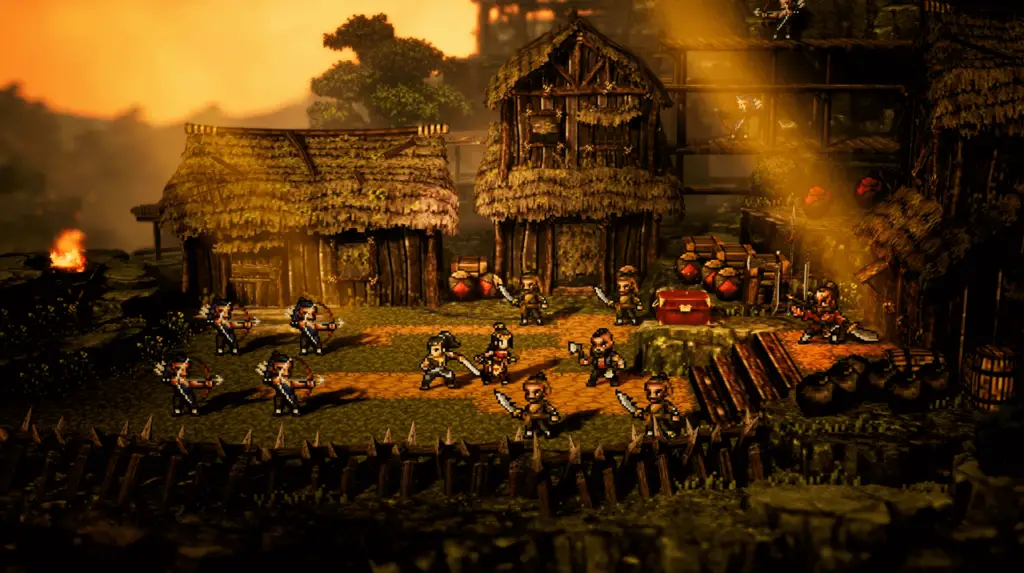 Furthermore, the game boasts multiple features that set it apart. Utilizing Unreal Engine 4, Wandering Sword offers a visually stunning blend of traditional pixel art graphics and immersive 3D landscapes. Additionally, the game introduces an innovative combat system that operates on a tiled board, allowing players the flexibility to switch between turn-based and real-time modes. This dual approach caters to a wide range of player preferences, from those who enjoy a slower, more strategic pace to those who prefer quick, real-time action.
Moreover, the game offers a rich narrative and character development. Players can cultivate their energy through meridian points, gain expertise in various martial arts techniques, and even build relationships with NPCs, some of whom may join the player's quest.
Another Crusade
Release date: 15 Sep, 2023
Set to be released on September 15, 2023, Another Crusade is a unique blend of adventure, RPG, and strategy elements developed and published by Dragon Vein Studios. Initially, players will step into the shoes of Rai Reysend and his companions, embarking on a journey filled with comical events and epic battles. The game aims to unravel the mystery of cosmic barriers that appeared after a meteor shower, offering an intriguing and humorous narrative.
Furthermore, the game features traditional turn-based combat with a twist. Players can execute commands with precise timing to amplify their attacks and defenses. Additionally, the game incorporates powerful magic attacks that can be further enhanced through interactive button sequences.
Moreover, the game is not just about combat but also platforming elements. Players can run and jump through various stages, solving puzzles and completing quests. The game promises a rich experience with a wonderful cast of characters, tons of secrets to discover, and various quests to complete.
Spirited Thief
Release date: 19 Sep, 2023
Spirited Thief is an upcoming tactical turn-based stealth game, set to be released on September 19, 2023. Developed by Koi Snowman Games and published by Ishtar Games, this title offers a unique gameplay twist that sets it apart from conventional stealth games. In Spirited Thief, the player takes on dual roles: Trin, a spirit who can scout ahead without being detected, and Elaj, a thief responsible for grabbing the loot.
The game's narrative revolves around Elaj and Trin, who are on the brink of being expelled from the Thieves Guild. Determined to prove their worth, they embark on daring heists, infiltrating heavily guarded vaults and mysterious crypts. The player can explore these settings as Trin to locate secret passages and treasures, and then switch to Elaj to execute the heist.
Spirited Thief gameplay is turn-based, requiring the player to think strategically to avoid detection by guards. The game also offers various upgrades and abilities, which can be acquired in exchange for stolen goods. Whether it's wealthy castles, dark dungeons, or occult lairs, Spirited Thief promises a rich and immersive experience, blending strategy, adventure, and stealth in a unique package.
Astrea: Six-Sided Oracles
Release date: 21 Sep, 2023
Astrea: Six-Sided Oracles is an upcoming game set to release on September 21, 2023. Developed by Little Leo Games and published by Akupara Games, it revolutionizes the deck-building genre by using dice instead of cards. The game features a unique dual "damage" system focused on Purification and Corruption, adding a layer of strategic depth.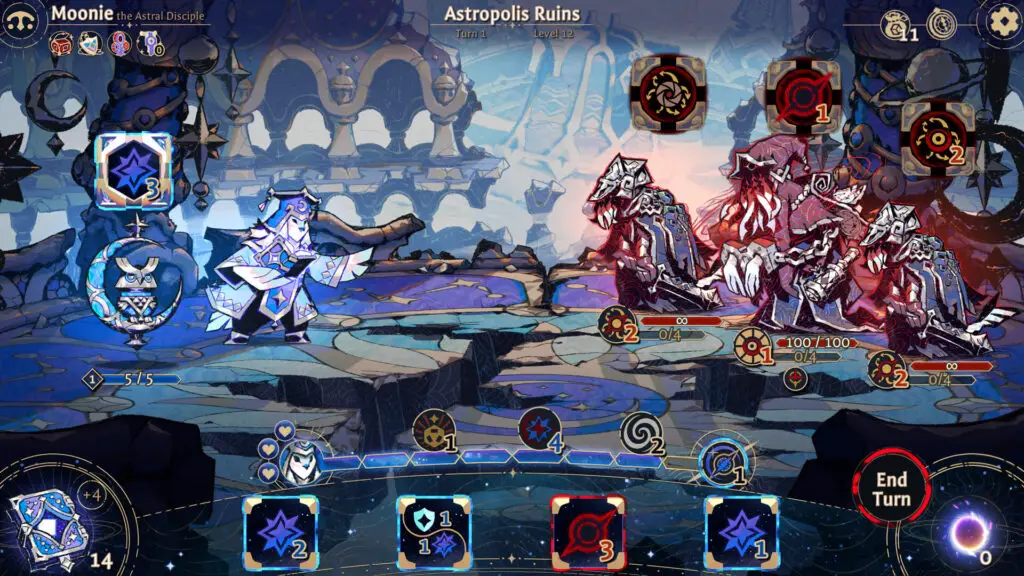 With extensive customization options, including over 350 types of dice and six different Oracles, the game offers a rich and varied gameplay experience. It promises to be a fresh and innovative addition to the deck-building genre.
WitchSpring R
Release date: 26 Sep, 2023
WitchSpring R is an upcoming story-driven RPG to launch on September 26, 2023. Developed by KIWIWALKS, the game blends elements of collecting, simulation, and battling. Players will guide Pieberry, a young witch, through a magical forest filled with diverse challenges and characters.
With features like skill training, magical crafting, and a compelling narrative, the game offers a rich and immersive experience. WitchSpring R aims to captivate players with its unique gameplay mechanics and enchanting storyline.
These Doomed Island
Release date: 25 Sep, 2023
Set to launch on September 25, 2023, These Doomed Isles is a survival city-builder game with roguelike deckbuilding mechanics. Developed by Triplevision Games Limited and published by Fireshine Games, this title offers a unique blend of strategy and card-based gameplay. Initially, players are tasked with harvesting cards to raise land from the sea and build settlements, adding a layer of complexity to the traditional city-building genre.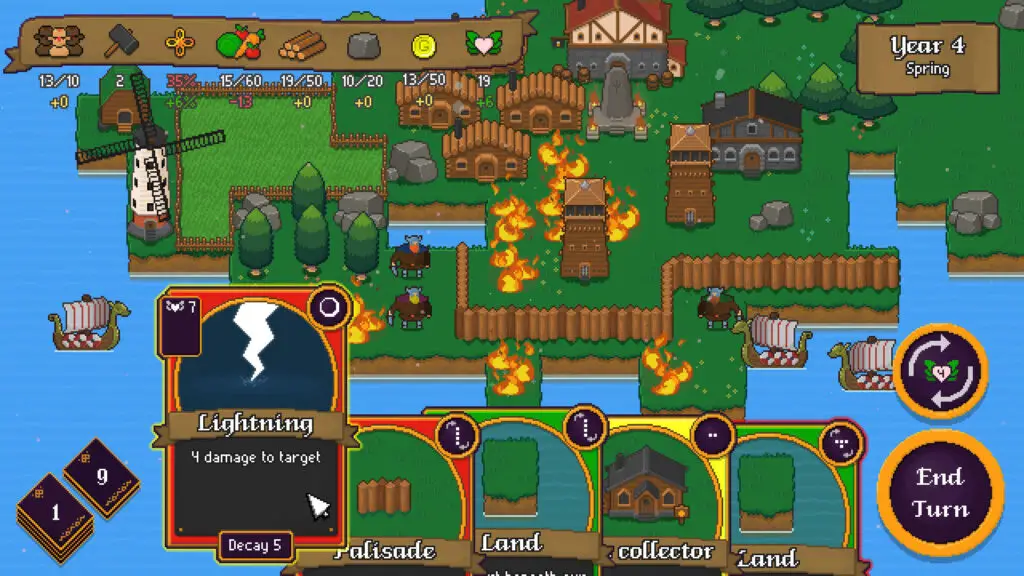 Furthermore, the game allows players to choose from three gods, each with unique cards, playstyles, and abilities. This feature provides a tailored experience, enabling players to lead their civilizations to victory through strategic, run-based gameplay. Additionally, the game promises to introduce more gods, cards, and enemies throughout its Early Access period, ensuring a continually evolving experience.
Moreover, the game is not just about building but also defending. Players must fend off waves of invaders and powerful bosses threatening to destroy their hard-earned settlements. The game offers over 250 unique cards and over 15 enemies, making each run a new challenge.