A narrative story-driven card game live now on Kickstarter with a free playable prologue already available.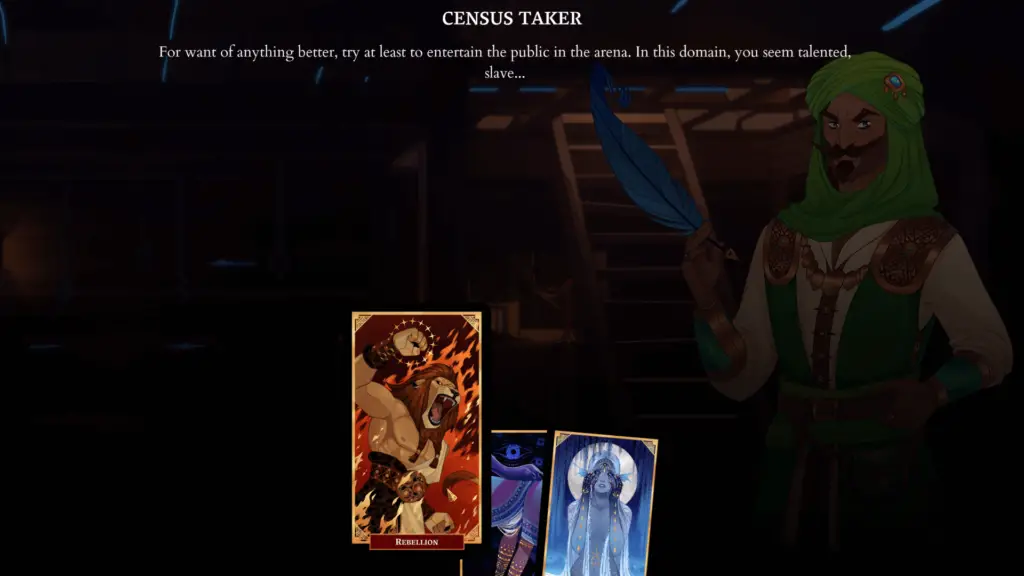 In-Game Background Story
ARISEN is a narrative card game about a quest for freedom. The player has been captured by soldiers from the island of Maccialatt and is now enslaved. He barely knows anything about this country. During his journey, the character crosses paths with many different people. Six of them, depending on his choices, could have a positive, neutral, or negative relationship. As the player develops in the story, he will receive more cards to communicate and express himself. The character can fall in love, build an intense friendship, have a fierce enemy… The choice is his'. Every choice has consequences in ARISEN. They might cost him a lot more than it seems…
Gameplay
ARISEN is a narrative card game. What does it mean, you are wondering? It means you are going to live a story where every choice will be made by using cards. These will be based on your emotions… Your feelings.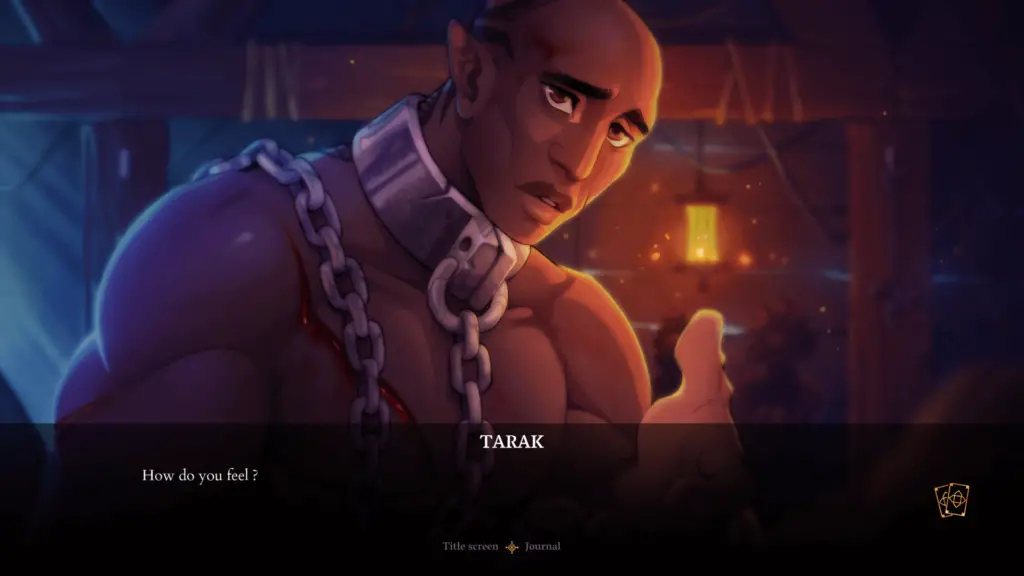 Key features
Luxuriate in 600,000 words of hand-crafted story.
Make decisions with real and increasingly dire consequences. Once you begin your search for freedom, there's no turning back.
Meet elves, lizardmen, gnomes and shapeshifters, but also the God-King Mehve and the rebel Queen Nava.
Shape the personality of your character choice after choice with "Emotion" cards (Fear, Sorrow, Disgust, Anger, Joy).
Build relationships if you want to with "Feeling" cards (Lover, Friend, Neutral, Enemy, Nemesis).
Replay and try to obtain every existing ending.
Admire more than 50 backgrounds depicting the beauty of Maccialatt.
Collect illustrations in your gallery.
Enjoy a captivating original soundtrack.
About the developers
Maratus is an indie video game development studio based in Belgium. They want players to have fun, to connect with characters and to explore themselves while they're exploring Var'Nagal. They think everyone deserves to be represented and aren't afraid to stand out from the crowd. Kindness, originality and quality are our most important values.
Official website: https://www.maratusgames.com/
Kickstarter page: https://www.kickstarter.com/projects/maratus/arisen-a-narrative-card-game
Release date & platforms
Arisen is actually in development with a Kickstarter campaign underway. The release date is set for 2021 on PC. Let me know what you think about it in the comments.