Divinity Chronicles: Journey to the West is a challenging rogue-like deck building game based on the classic Chinese novel: Journey to the West. Build your unique deck, gather powerful relics and consumables to confront legendary creatures and eventually discover the truth behind the omen of darkness.
In-Game Background
The Realm of Divinity is a fantasy world based on ancient oriental legends. For thousands of years, humans worship Celestials and Buddhas, whom they believe can protect them against Evil Spirits and Demons.
Humans are blessed with a peaceful life under the balance of Light and Shadow, until the day that the Blood Comet shows up in the western sky. Rumors are everywhere: the Devil King has arrived, and ought to take over the world soon. Darkness begins to spread, and the fragile power balance across the Realm of Divinity starts to break down.
At this crucial time, you will play as a hero starting the adventure across the Realm of Divinity, building a powerful and unique deck, collecting mysterious relics, recruiting companions, battling legendary bosses, and revealing the truth about magic, desire, beliefs, and most importantly, about yourself.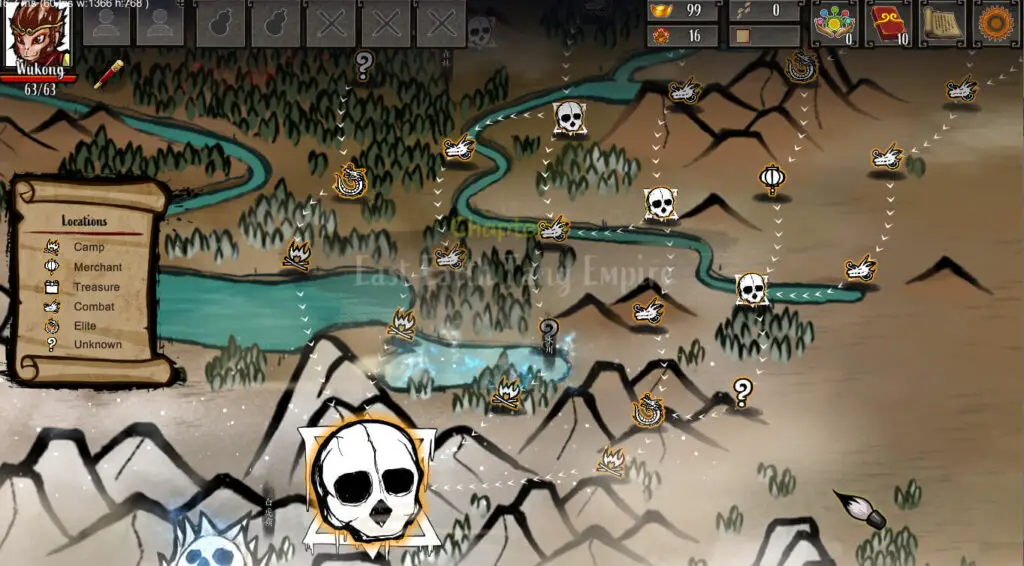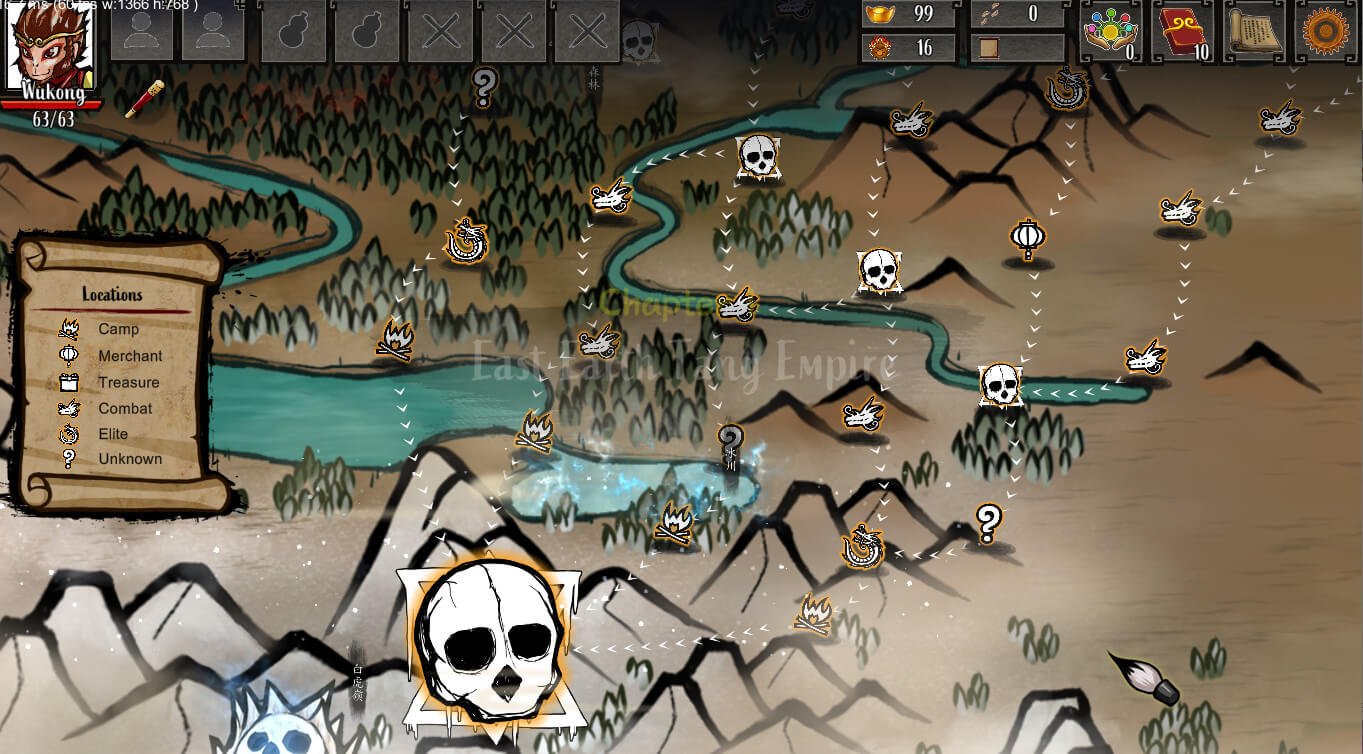 Gameplay
Divinity Chronicles: Journey to the West is a rogue-like deck building game. You will play as one of the heroes with unique powers modeled as cards, consumables, and relics, and team up with legendary creatures, to decide the fate of the Realm of Divinity under the omen of darkness.
During your journey, you will encounter various monsters, spirits, celestials, demons, and legendary creatures, with their own stories deeply intertwined with yours. Make up your mind to recruit your team, work with them to conserve your strength for later, or to defeat them in an intensive turn-based combat.
Beware, you only have one life during the journey. Therefore it is crucial to make careful moves and choices, in order to safely reach your final destination and accomplish your mission.
Key features
Classic rogue-like story mode – in the story mode, you will start the adventure from Chang'An and travel across the entire continent to the Soul Mountains. You will have only one life and can not go backwards, so each step is critical to the final success.
Turn-based team combat – defeat your opponents by strategically playing cards (which cost energy), commanding companions, luring NPCs, using consumables, and leveraging relics. Many opponents have weaknesses, taking advantage of these weaknesses will carry you through some difficult fights.
Deck building strategies – each hero comes with a unique card pool, which is the core of his or her power. Carefully make your choice for each encounter and you will unlock various powerful strategies.
Immersive storyline and unique encounters – each hero has a unique storyline that is inspired by the legendary story of Journey to the West. During each playthrough, you will face different opponents, events, quests, and even endings, all based on your strategies and choices.
Numerous relics and consumables – choose the relics that pair well with your core deck strategy – and they will be powerful enough to turn the tide of the combat.
Build a powerful team – you will also be recruiting companions to join your team. Companions can be great helping hands in combat, while some of them can even trigger special storylines along the journey.
Unique art style – the game fuses the traditional Chinese ink painting with modern cartoon style to render the gameplay, which is coupled with oriental music and classical Chinese narrative.
Release date & platforms
03/10/2022 on Steam, Early Access. Platform: PC