Pixel Mage Quest is a single player retro pixel-art off-line RPG game mixed with modern sandbox gameplay experience.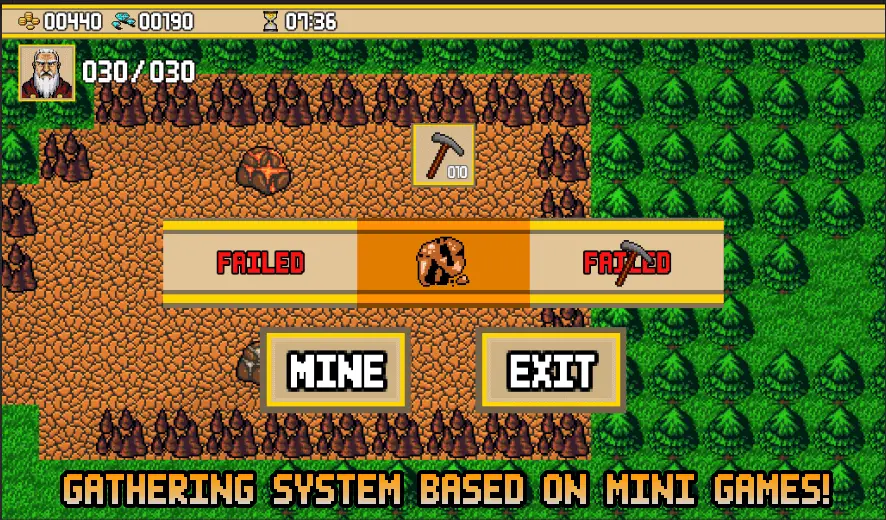 CHOOSE YOUR OWN PATH
You can play this RPG game as your own! Fighting monsters, questing, gathering resources, crafting items, lure and capture companions and much more!
TURN BASED COMBAT + COLLECTIVE CARDS
Using a classic battle system based on the oldies RPG games plus a deck of cards (you can choose what you bring to combat). Get ready to fight a horde of monsters!
HAND CRAFTED WORLD IN CONSTANT EXPANSION
The world of Pixel Mage Quest is vast and alive, visit villages and towns, explore and escape dungeons, discover secrets, resolve puzzles, defeat bosses and much more! New content and improvements to the game will be added in regular basis!
PIXEL-ART GRAPHICS!
Pixel Mage Quest RPG was graphically influenced by 16-bit games and here I pay tribute to all these inspiring games bringing the charm and style of pixel-art to the game.
Platforms
Android: https://play.google.com/store/apps/details?id=com.mmztech.magequest
Pc: https://mmztech.itch.io/pmagequest