Funny, lighthearted RPG with fast, unique, turn-based combat set in a creative, colorful world that hasn't had a player in decades until now.
In-Game Background Story / Lore
"Video Game Fables" is a fun, lighthearted RPG adventure set in a once-traditional RPG world that hasn't had a player in decades.
The world's script gets completely ruined by someone calling herself "The Forsaken Princess." It's up to Aru (the world's princess), Nate (an NPC aspiring to be a hero), and Tator (the villain's son) to get things back to normal…or maybe change everything forever.
Gameplay
Explore an abandoned RPG world that hasn't had a player in decades. Fight in strategic, fast-paced, turn based battles with unique twists on RPG mechanics.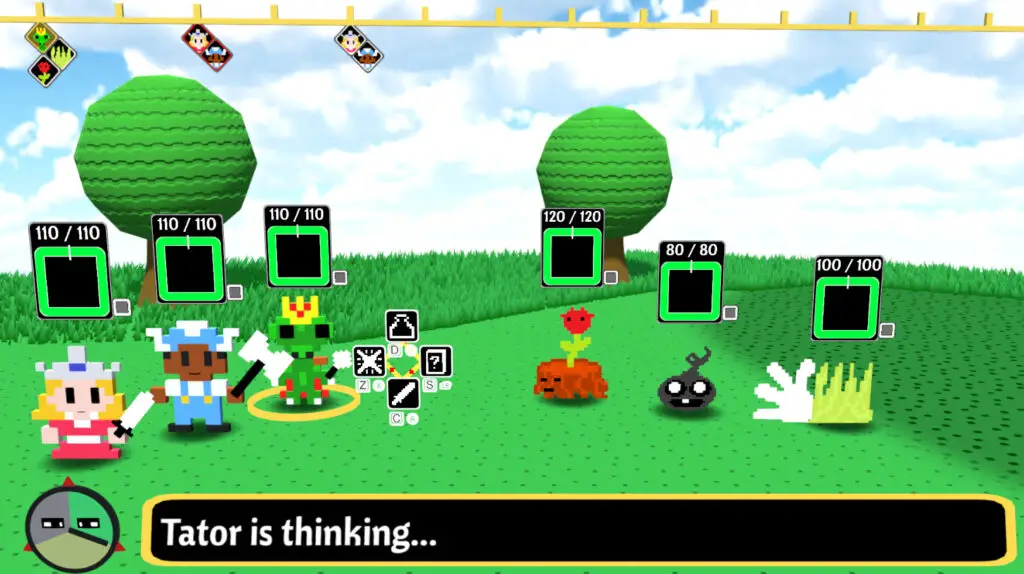 Key features
Lighthearted humor throughout the dialog, characters, and world.
Fun narrative and story that doesn't rely on parody and has its own identity.
Challenging, fast-paced, turn-based battles that require strategy and quick thinking.
Colorful and vibrant stylized graphics.
Unique XP and leveling system which lets you allocate resources to setup your party strategically.
Skill crafting, light class system that changes play styles slightly depending on equipped weapon, weapon upgrades, mining, fishing, simple gardening, and many more fun features.
About Video Game Fables developer
Matt Sharp is the solo indie game developer behind Video Game Fables. He'd been making games since he was 12 years old, and playing them since he was 3.
Official website: http://momijistudios.net/
Twitter: https://twitter.com/MomijiStudios
Link.tree: https://linktr.ee/videogamefables
Release date & platforms
Video Game Fables is set to be released on the 15th of July 2022 on Steam.