If you are looking for a good turn-based strategy game to play i think this list will give you some hints on where to look for. It is summer, and maybe you will have more time to devote to video games and if you are here reading this article it means that you are also a lover of strategy games, so, as usually said in this case, you are in the right place.
I've put together 10 of the best turn-based strategy games recently released on PC. You will find some in Early access but nevertheless already rich in content and very fun. Tactics, management and obviously turn-based combat are the elements that distinguish the 10 games in this Top 10 list.
Cantata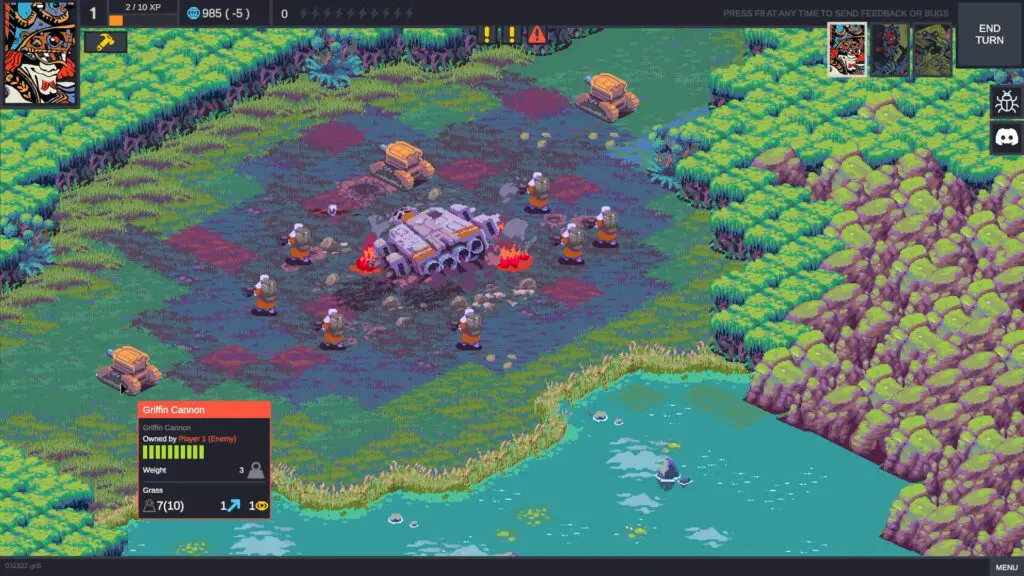 A little bit XCOM, a little bit Advance Wars, Afterschool Studio's Cantata follows the ongoing battle between three factions on an extraterrestrial world. The maps are full of strange landmarks and alien plant life, and the pixel art for the units is top-notch. Playing as the Humans, Machines, or Aliens, you'll have to use the unique abilities of your chosen faction to earn victory.
Cantata entered early access fairly recently, but even at its current stage of development, it's lots of fun to play. More story chapters are on the horizon, along with mod support, promising an impressive final product. The developers have stated that they don't plan for early access to last longer than a year, so we should see a full launch sometime in the spring of 2023 at the latest.
Songs of Conquest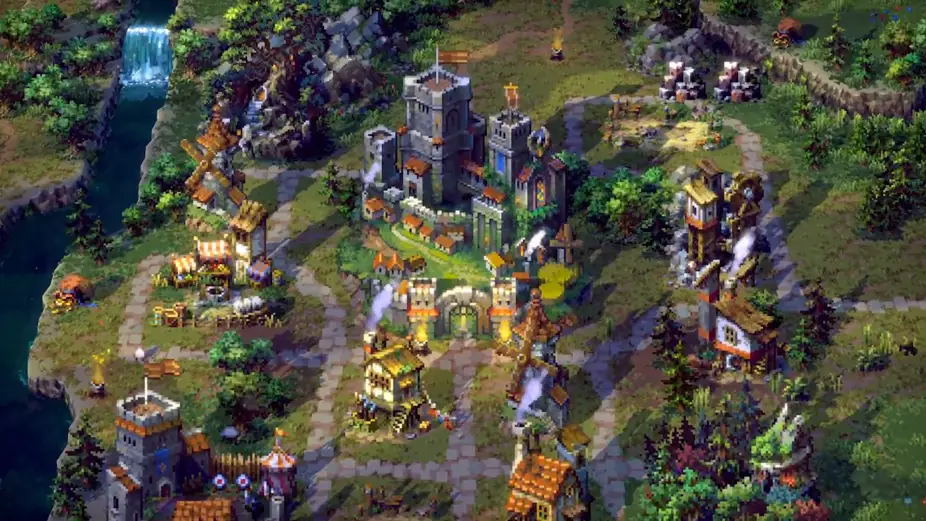 Fans longing for the glory days of Heroes of Might and Magic need look no further than Lavapotion's Songs of Conquest. The gameplay will be instantly familiar to anyone who's played the classic series, but the streamlined economy and proper game balance gives it all the amenities a modern gamer expects. With four factions, devastating spells, and breathtaking pixel art, Songs of Conquest is not one to miss.
The early access version contains two full campaigns and several skirmish maps for singleplayer or online games, and the devs are actively engaging with the community to create the best possible player experience. The full version is currently expected sometime in early 2023, but Songs of Conquest is absolutely worth playing in early access.
Get Songs of Conquest on Steam
Old World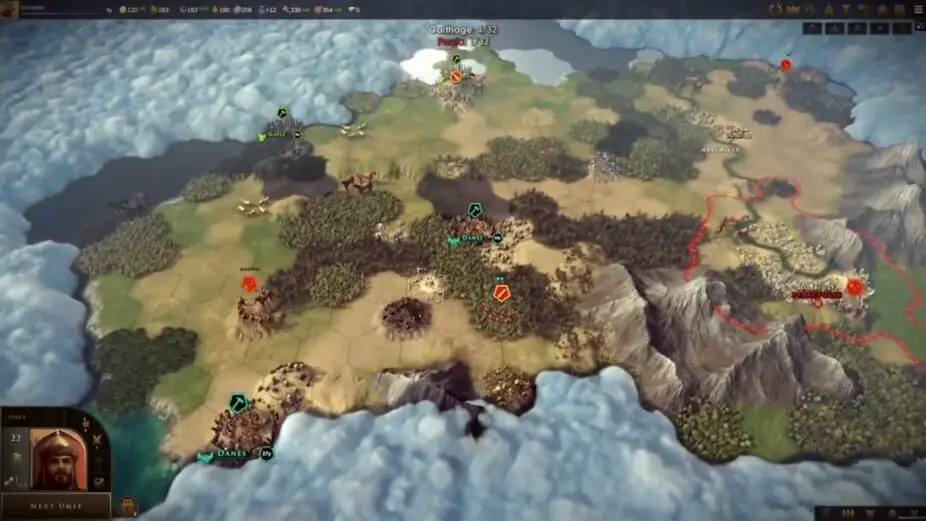 Created by 4X veterans, Old World is the perfect blend of Civilization and Crusader Kings. Not only will you need to grow your Bronze Age empire from a single settler to a thriving polity, but you'll need to also keep the noble families happy and ensure the succession of the royal line. The characters you choose to govern your cities and lead your armies will have a profound impact on the game, so choose wisely!
Old World was made with experienced strategy gamers in mind, so it might seem a touch complex at first. Once you've gotten the hang of its system, though, you'll be watching the sun come up as one more turn becomes ten, then fifty, and so on.
Warhammer 40K: Chaos Gate – Daemonhunters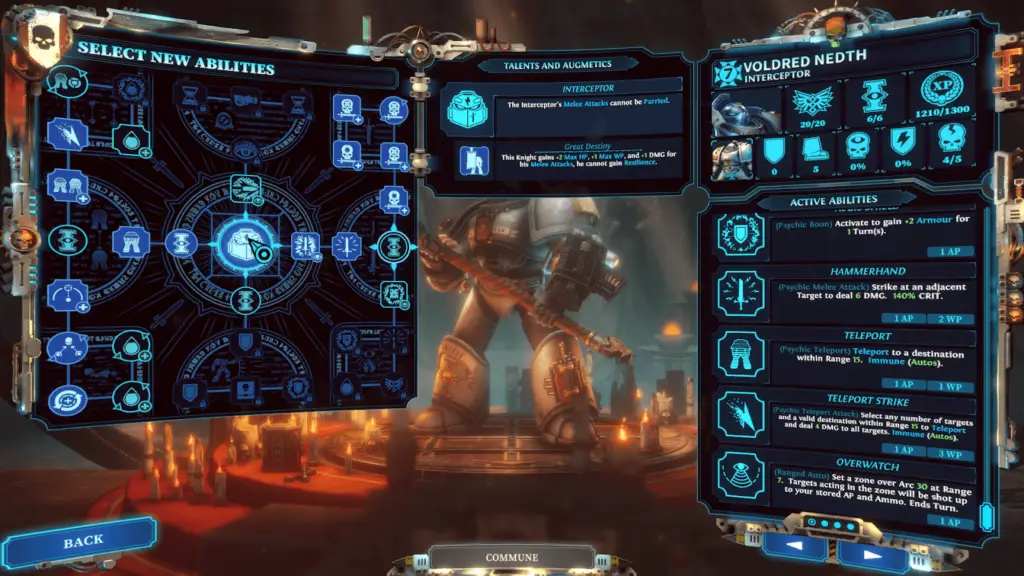 There are no shortage of Warhammer video games these days, but like the Space Marines Chaos Gate stands head and shoulders above its brethren. Commanding the legendary Grey Knights, you'll travel from system to system driving back daemonic forces. Nothing's ever easy in the 40k universe, and you'll have to choose which planets to save and which to sacrifice.
Not only does Chaos Gate have excellent tactical gameplay, but it's also one of the best Warhammer 40,000 video games to date in terms of bringing the Gothic space setting to life. Regardless of whether you're a Warhammer fan, if you like XCOM-style tactics where small choices can affect an entire campaign, Chaos Gate is for you.
Get Warhammer 40,000: Chaos Gate – Daemonhunter on Steam
King Arthur: Knight's Tale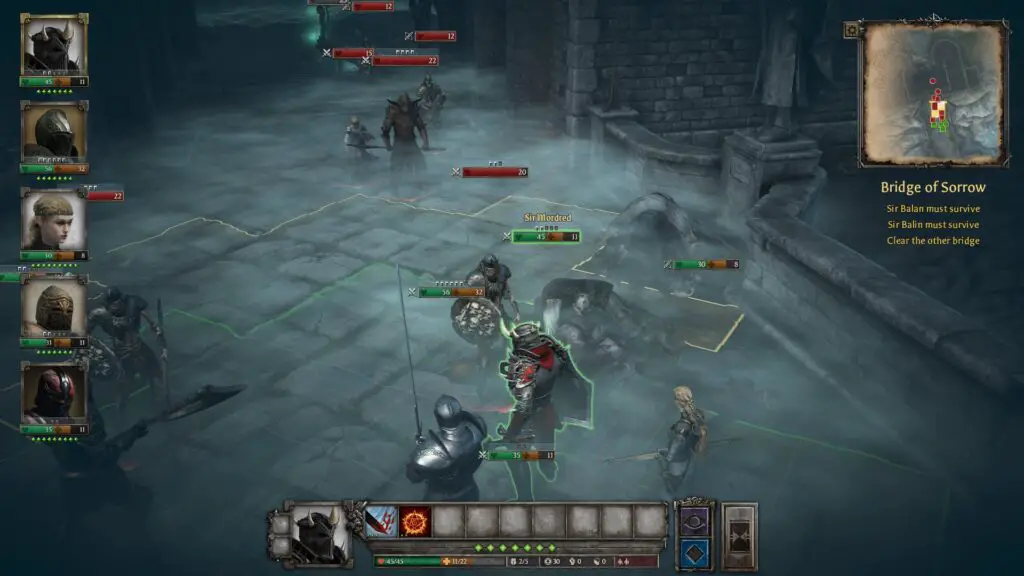 According to legend, after his death at the Battle of Camlann, King Arthur was taken to the island of Avalon to await the day he would return to rule Britain once more. In Neocore Games' telling of the tale, something went wrong on the way to Avalon, and Arthur has arisen as a terrifying undead tyrant. As Arthur's nemesis Mordred, you must gather the Knight Of The Round Table and destroy the monstrous king.
No two campaigns are the same in this dark fantasy roguelite, and your choices will affect everything from the knights willing to join your quest to the technologies available. King Arthur: Knight's Tale offers a full-size campaign with lots of replay value, making it great for players looking for something to sink their teeth into.
Get King Arthur: Knight's Tale on Steam
Symphony of War: The Nephilim Saga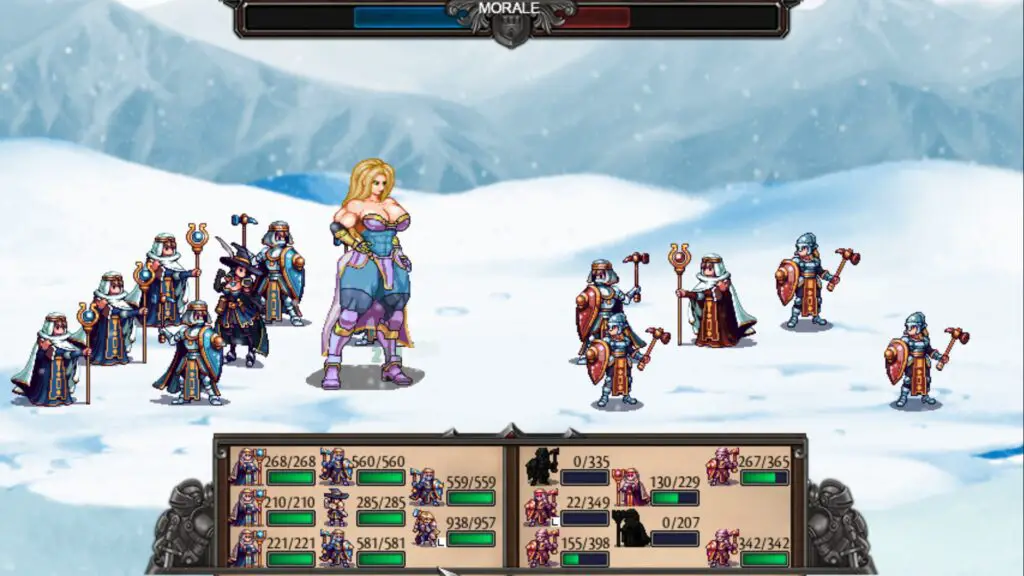 With colorful maps, quality sprites, and retro grid-based gameplay, you might mistake Symphony of War for an old-school Fire Emblem game at first glance. While it's definitely inspired by the classics, Dancing Dragon's magnum opus has tech trees, troop rarities, and plenty of systems that make it stand out on its own.
Arguably the game's biggest draw is the ability to build squads around each character, adjusting their combat capabilities based on the troops they lead into battle. Throw in a deep and serious storyline and all the support conversations you could want between characters, and Symphony of War could be a modern indie classic.
Get Symphony of War: The Nephilim Saga on Steam
Brigandine: The Legend Of Runersia
Whether you're a fan of the original Brigandine on PS1 or have never heard of it, The Legend of Runersia captures the high-powered hex-based gameplay in a grand campaign for the ages. As one of six factions, you'll deploy superhuman knights and mythic monsters in your bid for control of the continent.
Brigandine isn't the kind of game where you start out weak and become stronger. Instead, each faction starts with powerful forces at their command and only gets mightier as time goes on… provided they aren't laid low by their enemies, that is. This is a game to try if you're looking for something a little different in your strategy games.
Get Brigandine: The Legend of Runersia on Steam
Get Brigandine: The Legend of Runersia on Switch
The Iron Oath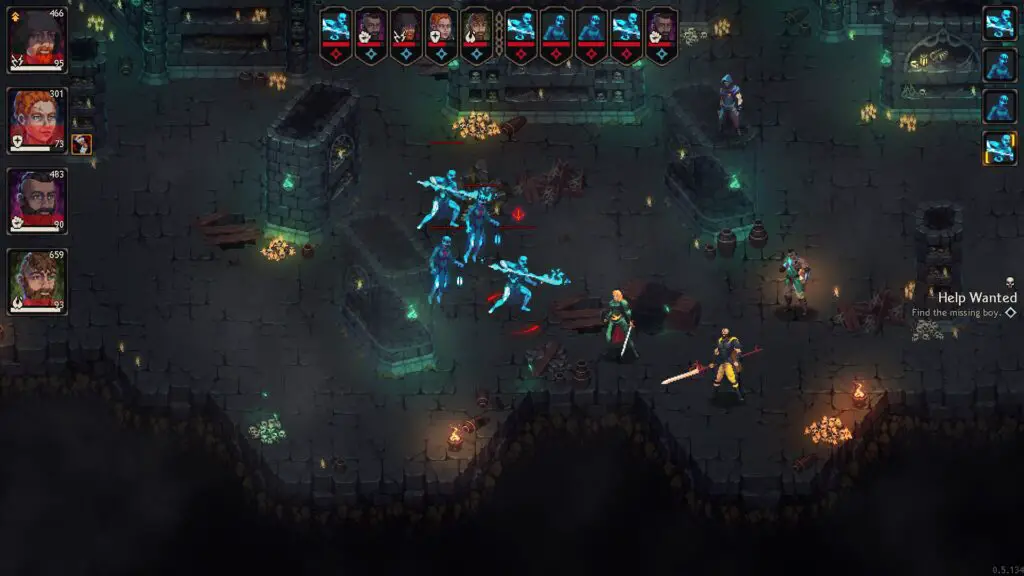 We've talked a lot about The Iron Oath here at Turn Based Lovers, and with good reason. This highly-anticipated mercenary sim takes the gameplay of Battle Brothers and turns everything up to eleven. Trading in a grimy low-fantasy world for a heavily-magical (but no less dangerous) high-fantasy one, The Iron Oath measures your campaign in decades as your soldiers grow, change, retire, and die.
With classes unlike any you've seen before and a gripping story of betrayal and revenge, it's sometimes hard to believe that The Iron Oath is still in early access. If this is what Curious Panda Games has created already, the full version will be something truly special.
Wartales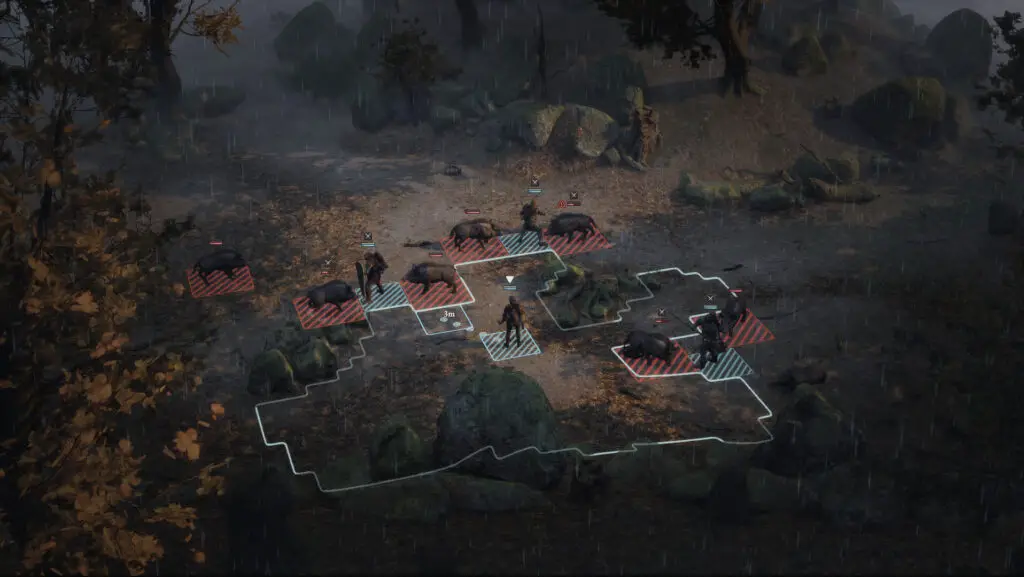 If you prefer an open world mercenary sim with more traditional methods of combat, Wartales will give you the gritty battles you crave. The game's tactical battles provide a different experience from games like Battle Brothers, but are no less deadly.
Wartales has an enormous living world to explore, ensuring that no two playthroughs are alike. With deep progression for each of your soldiers and full crafting system, you'll be able to develop your squad exactly how you want it. The game is currently available in early access, and the developers have stated that they hope for a full launch by the end of 2022.
Kaiju Wars
If Into The Breach left you longing for massive, do-or-die battles against a single city-smashing monster, Kaiju Wars has just what you need. You'll deploy tanks, jets, and artillery to stop each map's beast before all is lost. It evokes old-school Godzilla movies, forcing you to throw everything you have at the enemy knowing it might not be enough.
Kaiju Wars is also one of the most stylish games to come out this year, with garish neon visuals straight out of a retro movie poster. Don't worry, the game also has mechs to deploy, so long as you can survive long enough to develop and build them.
Now it's your turn to let me know what you think about these 10 PC Turn-Based Strategies by joining the discussion on Discord, Youtube or Twitter. Wish you a great summer.
Ciao