The turn-based JRPGs saw their heyday in 90's with the big SNES, PS and PS2 titles. Glorious games like Final Fantasy, Dragon Quest, Xenogears, Suikoden, Chrono Trigger, Breath of Fire and more and more and more. Then there was a slow decline and a shift towards games with real-time mechanics. Just think about Square Enix and all their new upcoming games…
Lately, however, thanks to the resonance of great classics that are ready to return with remastered versions, an impressive amount of new announcements have followed, so fans of the genre must be very excited about this new golden era of turn-based JRPGs.
I decided then to point out some of the best indie and triple A JRPGs expected to be released between 2022 and 2023 on PC and Consoles. There are a lot of them, so that the list will be divided into several parts. Let's start with part I.
Top Upcoming Turn-Based JRPGs on PC and Consoles – 2022 – 2023 – Part 1
The Legend of Heroes: Trails from Zero
Platforms: PC
Release date: 27 Sep, 2022
Fans of deep JRPGs with richly-imagined settings don't have long to wait at for their next big title. The newest title in the fan-favorite Legend Of Heroes series is right around the corner! The franchise has always boasted some of the most intricate storylines available, and Trails From Zero should be no different.
Protagonist Lloyd Bannings has appeared in other Legend Of Heroes games, but you don't need to be familiar with his past exploits to enjoy Trails From Zero. Whether you're a longtime fan or new to the series, this newest title should give you plenty to do in the fall!
Chained Echoes
Platforms: PC – Switch – Ps4 – Xbox One
Release date: ***ber 2022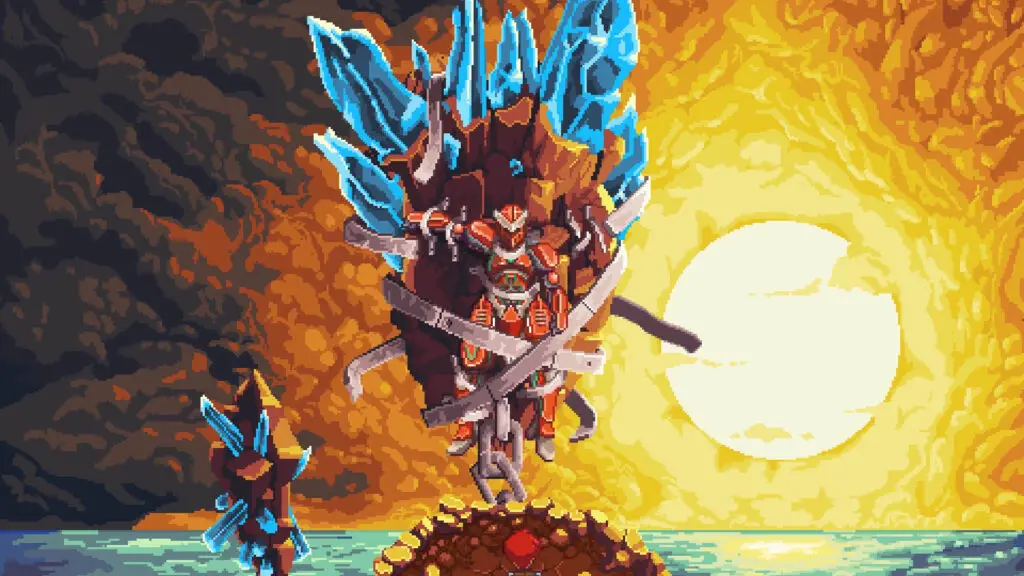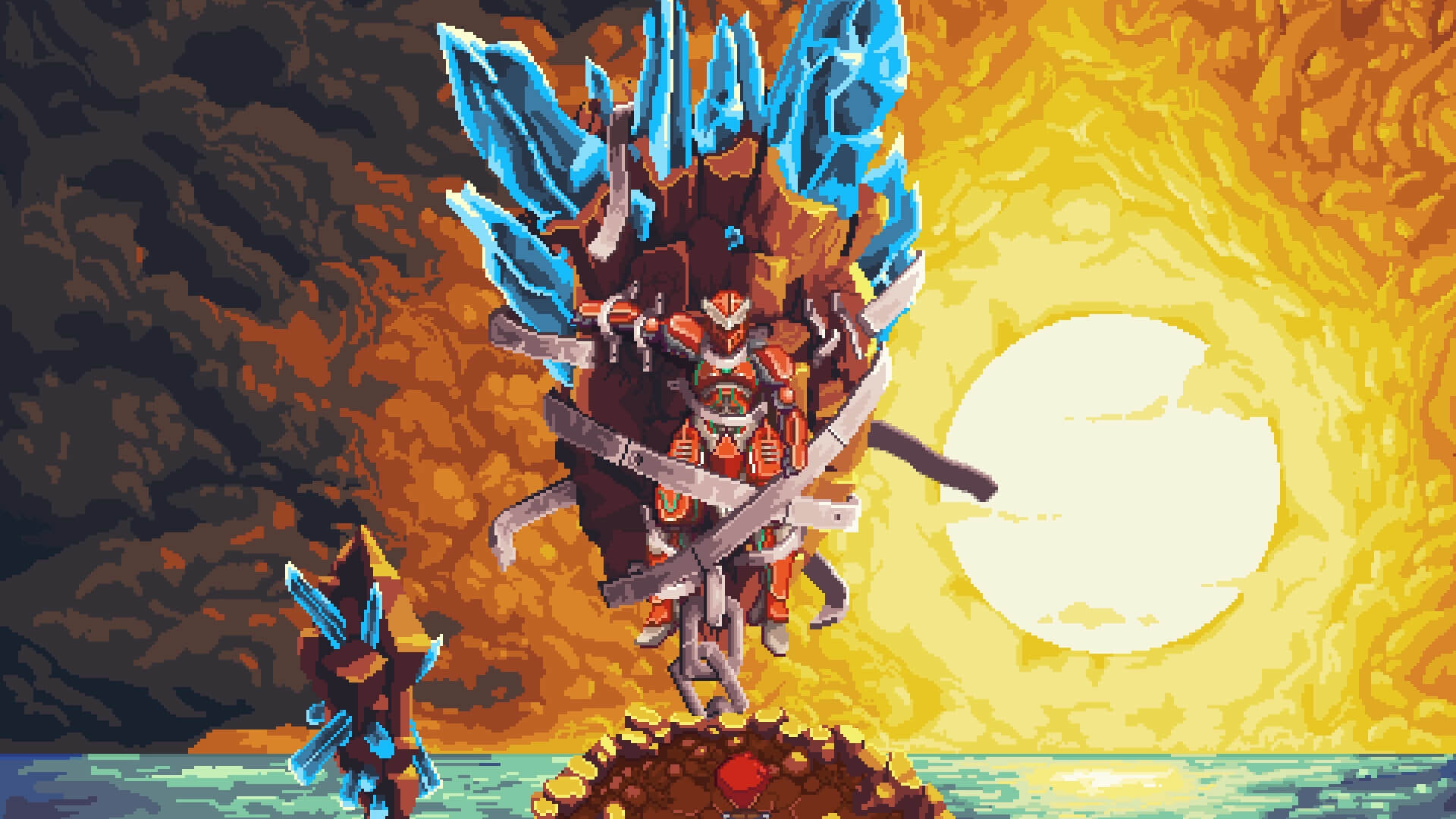 Chained Echoes blends classic and modern JRPG styles, serving up an SNES-style adventure with twenty-first-century aesthetics and gameplay. Dragons, mecha, and airships are everywhere in the game's fantasy world, and you'll be able to command and battle them throughout.
We could go on about the game's retro credibility, like the Chrono Trigger-style battles that take place right on the map, but honestly, Chained Echoes looks well-poised to stand on its own merits rather than those of its many inspirations. Give it a try when it launches later this year!
One Piece Odyssey
Platforms: PC – Ps4,Ps5 – Xbox One, Xbox Series
Release date: TBA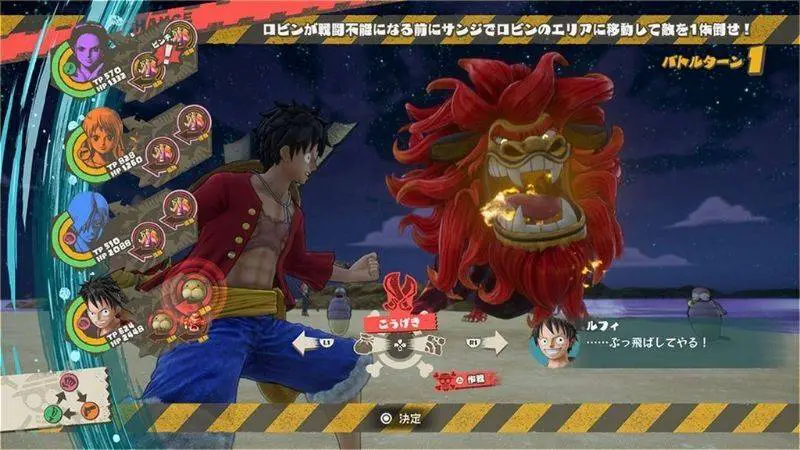 One Piece is one of the most giant anime and manga series of all time, with legions of fans across the world. Even if you aren't one, the upcoming RPG based on the franchise could certainly be worth your time. Bandai has an excellent track record with triple-A RPGs, including the Tales series, so One Piece Odyssey is in good hands.
The game's shipwrecked-and-separated storyline makes it easy for newcomers to get to know the cast, but if you're already familiar with the characters and setting, so much the better!
Front Mission Remake 1 & 2
Platforms: Switch
Release date: 2022
Every game in the long-running Front Mission series is its own story, taking place over the course of a long chain of conflicts, but there's still something to be said for going back to the beginning. This two-in-one remake of the original games, combined as Front Mission First, is a faithful adaptation of the tactical mecha RPGs that started it all.
Front Mission blends personal stories with the protagonists' place in a global war. The remake is the first chance for many players outside of Japan to experience the original, so don't miss out!
Pokemon Scarlet/Violet
Platforms: Switch
Release date: 18, Nov 2022
There's probably no game more widely anticipated than the newest Pokemon title. The world's biggest gaming franchise is getting a new region with a new generation of collectible critters, and while not much has been confirmed yet that hasn't stopped fans from speculating about every conceivable detail.
Who are the two new professors? Why are they dressed so differently? Do the two versions take place in different time periods? Nintendo certainly isn't saying, so we'll just have to wait until the game launches to find out.
Romancing SaGa – Minstrel Song – Remastered
Platforms: PC – Switch – Ps4,Ps5 – Xbox One, Xbox Series
Release date: TBA
Square Enix has been killing it lately with their remakes of classic titles, from complete overhauls like Final Fantasy VII Remake to HD recreations like Live A Live. Romancing SaGa -Minstrel Song- Remastered is a remake of a remake, so could it be twice as good?
Fans in the west may know the PS2 version of Romancing SaGa, but that was itself a remake of the original 1992 Super Famicom title, which was only released in Japan. It's one of Square Enix's many beloved RPGs, and the new version will be better-looking than ever!
Reverse Collapse: Code Name Bakery
Platforms: PC – Switch
Release date: 2022
This anime-style tactical RPG envisions a dark near-future gripped by war. Players will have to command their squad against superior numbers as they investigate a conspiracy with global implications.
The game includes a complex network of possible events, so the story will change based on the decisions you make. However, Code Name Bakery includes a Backtrack system that allows players to change previous decisions without starting a new game, and explores all possible timelines.
Cassette Beasts
Platforms: PC – Switch – Xbox One, Xbox Series
Release date: TBA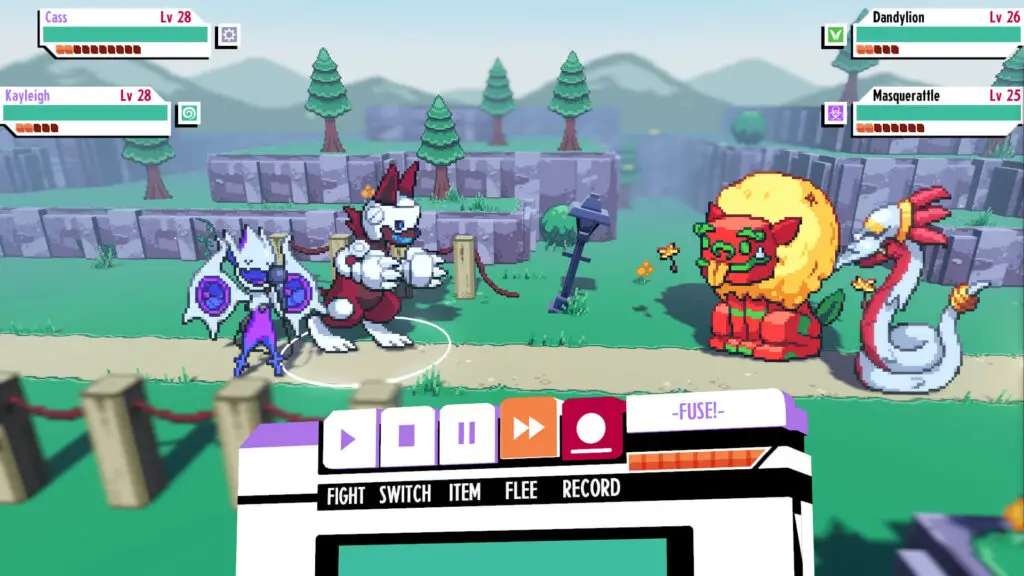 Floppy Knights introduced players to battling monsters stored on floppy disks; Cassette Beasts takes the retro vibe a step further and records them to cassette tapes instead! The game plays a bit more like Pokemon than Floppy Knights, and includes a monster fusion system that should lead to some exciting strategies and combos.
Not only is Cassette Beasts beautifully presented with both hand-drawn art and pixel graphics, but it also features a diverse cast of characters and the ability to form friendships with your companions. Doing so makes your fusions more powerful, so be sure to get to know everyone on your journey!
Tactics Ogre: Reborn
Platforms: PC – Switch – Ps4,Ps5 – Xbox One, Xbox Series
Release date: TBA
There's been plenty of hype surrounding the upcoming remake of strategy classic Tactics Ogre, and with good reason. It's one of the formative games in the genre, with countless modern titles claiming inspiration at least in part from the original.
Tactics Ogre: Reborn is based on the 2010 version of the game, but includes several tweaks to make it a unique experience. Even players who have completed the campaign several times over will have something new to try when Reborn launches this November.
Persona 5 Royal
Platforms: PC – Xbox One
Release date: 21 Oct, 2022
The Royal Edition of Persona 5 – that is, the definitive edition – has been out for a few years now, but not on every platform. This October, Switch owners will get to experience the ultimate version of the latest Persona title!
Persona 5 is already considered one of the best RPGs of the last few years, and the Royal Edition managed to improve it further. The Switch release is a great reason to start the game, for the first time or the fifth.
Eiyuden Chronicle: One Hundred Heroes
Platforms: PC – Switch – Ps4,Ps5 – Xbox One, Xbox Series
Release date: 2023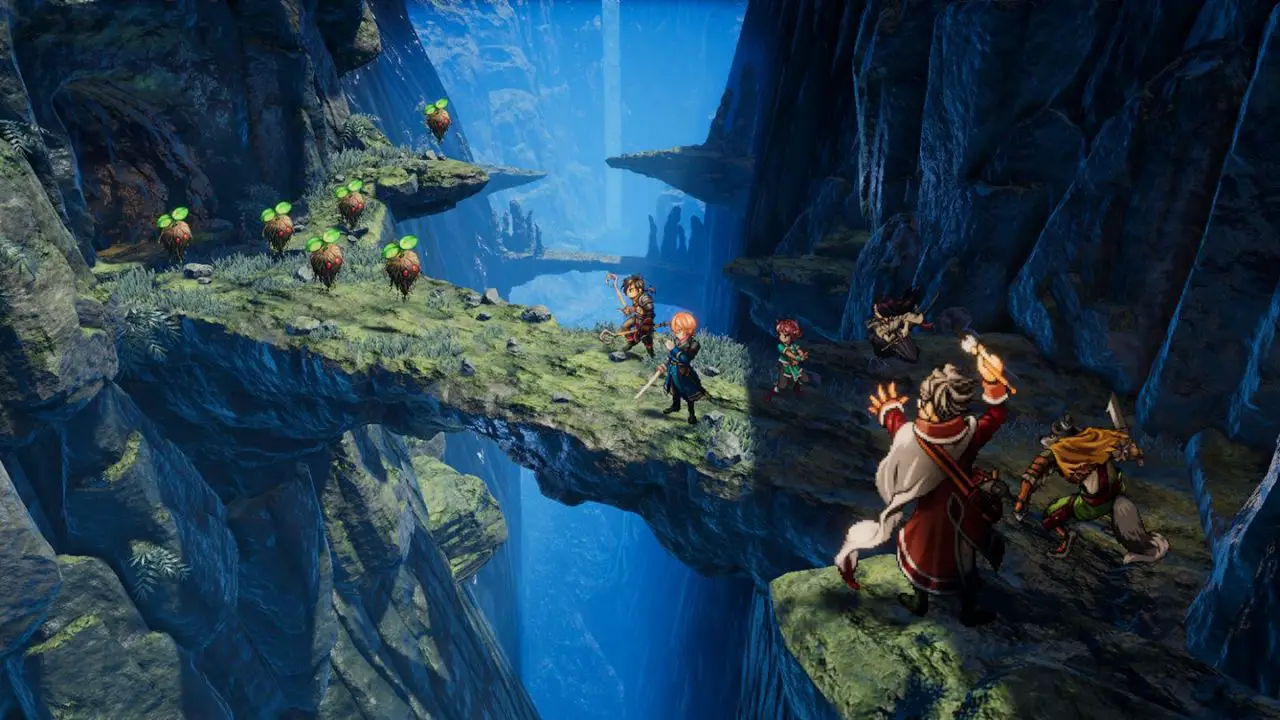 After its smashing success on Kickstarter, Eiyuden Chronicle: Hundred Heroes is set to deliver stunning 2.5D RPG action next year. As you might expect from the title, there are over a hundred playable characters, each with their own skills and combat style.
A prequel called Eiyuden Chronicle: Rising is already available, giving fans a taste of what's to come in the main game. Hundred Heroes is shaping up to be the kind of game that JRPG fans will want to clear their schedules for as soon as a release date is announced. It's also going to be available from day one on Game Pass!
Sea of Stars
Platforms: PC – Switch – Ps4,Ps5
Release date: 2023
Sabotage Studio gave fans of the original Ninja Gaiden platformers a treat with The Messenger, and now JRPG players get their turn with Sea Of Stars. This turn-based adventure is positively breathtaking, with lavish environments and incredible animations.
Exploration is very free-form in Sea Of Stars, and your party can jump, climb, swim, and more through every environment. There are also tons of storylines and minigames to explore, so Sea Of Stars has a lot to offer when it launches next year.
Penny Blood & Armed Fantasia
Platforms: PC – Consoles
Release date: TBA
Penny Blood and Armed Fantasia are part of a dual Kickstarter campaign by the creators of Shadow Hearts and Wild Arms, respectively. The campaign reached its funding goal on the first day, and has nearly doubled that amount since. There are still plenty of stretch goals for players interested in supporting the project.
Penny Blood is a dark occult mystery set in the 1920s, and while it isn't directly related to Shadow Hearts the themes fit together nicely. The Psycho Sigil system tests players' reflexes, requiring them to draw arcane symbols during their turn to get the effects they need.
Armed Fantasia imagines a post-apocalyptic society reminiscent of the Wild West, represented by an enormous world map for players to explore. Futuristic sci-fi weapons and vehicles will be a key part of gameplay, and utilizing characters' Gadgets is essential both for combat and adventuring. Check out our interview with Penny Blood and Armed Fantasia devs
Come back in the next few days for the second part of my Top upcoming list of turn-based JRPGs expected for 2022-2023