Today, I'm thrilled to guide you through the fascinating world of indie games. Specifically, I'll spotlight 10 must-have titles you should absolutely add to your wishlist. What's more, you can even try out some of these gems right now!
Why Indie Games?
Recently, I've committed myself to diving deeper into indie games for two compelling reasons. Firstly, my passion for video gaming has been somewhat sidelined since launching this blog and YouTube channel, where the focus has primarily been on publishing articles, news, and videos. Secondly, and perhaps more importantly, I find live streaming games incredibly engaging. There's something uniquely captivating about exploring a new game with a live audience.
Keep an Eye On These 10 Amazing Indie Games
Let's kick off the sixty-first episode of Keep an Eye On It, a column exclusively dedicated to the crème de la crème of turn-based indie games.
Artifice: War Tactics
First up is Artifice: War Tactics, an intriguing tactical game developed by Silvine Game Studios. At first glance, it appears to be a standard grid-based combat game. However, it boasts a unique gameplay feature that sets it apart, which I'll explain momentarily.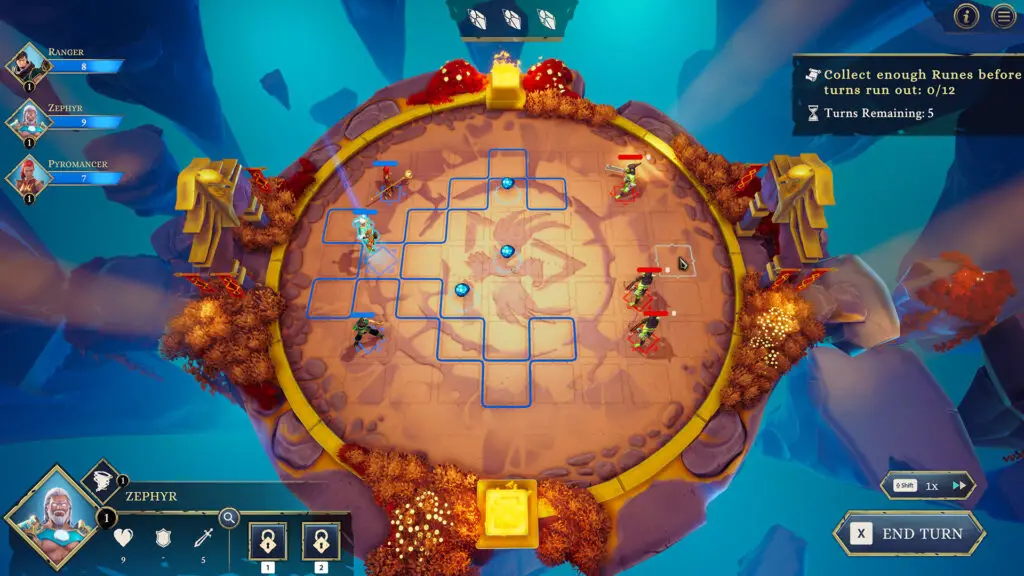 Each character, controlled by the player, comes with a set of predetermined skills that make them unique. Moreover, the game's roguelike elements allow you to unlock over 16 diverse champions. But the real game-changer here is the overwatch mechanic, which is essentially the only way to attack enemies. In essence, after strategically using their movement points, players can select a skill that covers specific grid squares, triggering when an enemy passes through.
This innovative feature makes Artifice: War Tactics a one-of-a-kind game. Its impressive graphics and animations make it an absolute gem worth exploring. A demo is available on Steam, and the full game is slated for an early access release sometime in 2023.
Quartet
Next on our list is Quartet, a visually stunning JRPG adventure, especially for pixel art aficionados like myself. Developed by Something Classic Games, Quartet transports players into a steampunk fantasy world, offering a choice of 8 different heroes.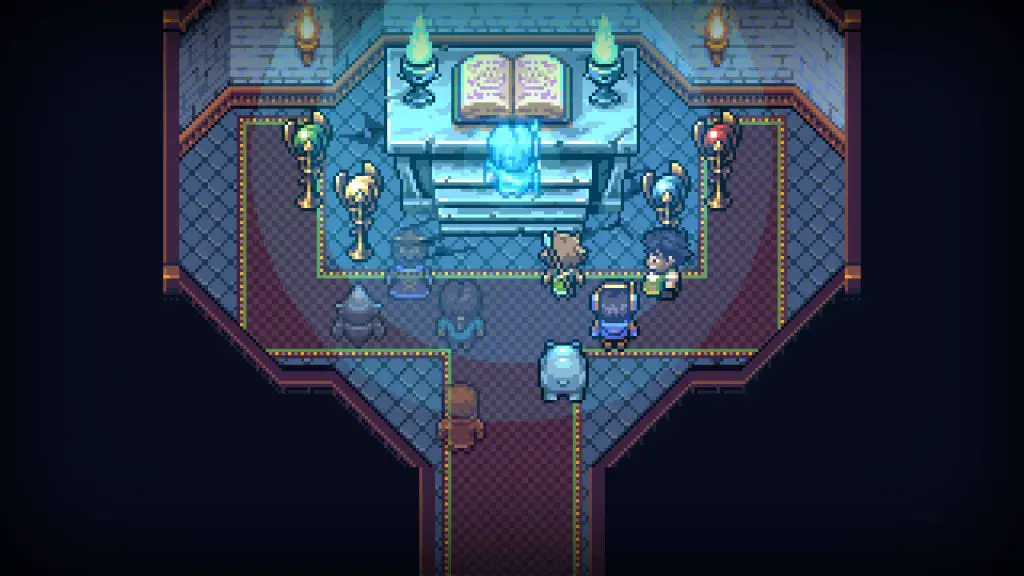 Like Octopath Traveler, Quartet allows players to choose from four distinct storylines, which eventually intertwine as you recruit all eight heroes. The game features a classic battle system with a menu for issuing commands like simple attacks, skills, and item usage. Quartet is expected to launch in Q1 2024, but a demo is currently available on Steam for those eager to get a sneak peek.
Waven
For fans of Wakfu, the next game, Waven, will be a treat. Developed by Ankama, this free-to-play title is set in the same universe as Wakfu and was recently released in early access. I played it for over an hour and was particularly impressed by its combat mechanics.
Unlike its predecessor, Waven is combat-focused. Players are tasked with completing quests that invariably involve battling specific enemies. Upon accumulating enough points, you can venture to other islands. Yes, islands—because seas have entirely engulfed the game world.
Those familiar with Wakfu will recognize some of the game's most iconic classes. The combat system revolves around skills players can unlock by completing various quests, which they can then equip to their deck.
Dethroned
During my recent vacation, I sought out games with unique offerings, and Dethroned by Irid Games did not disappoint. This traditional roguelike game features classic achievements and a unique party management system. Players can add or remove units based on their needs or challenges. This occurs within a 5×5 grid, where you can place varying-sized creatures. Before engaging an enemy, you must decide the placement of your units, as they will only combat those directly in front of them.
Additionally, as your mages level up, they offer various evolution options, providing diverse build possibilities. The game also includes spells and artifacts, staples in any roguelike game. While I may not have been crystal clear in detailing the combat system, the Dethroned demo on Steam offers a firsthand experience.
Songs of Silence
Now, let's shift our focus to Songs of Silence, a game that has captivated me with its stunning graphics and functional UI. Developed by Chimera Entertainment, this title offers gameplay reminiscent of classics like Heroes of Might and Magic but features real-time combat.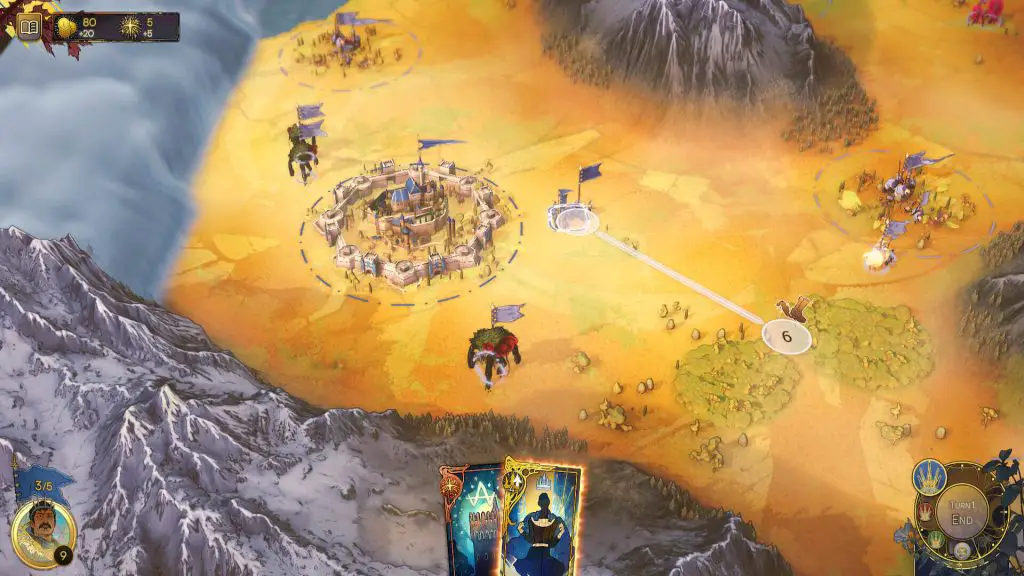 The game is divided into chapters, each offering a unique storyline unfolding as you navigate the game world. In Songs of Silence, the turn-based aspect governs the map, where you'll move various generals to conquer points of interest and face off against enemy heroes and monsters. During battles, players can only use their heroes' special skills, which come with a cooldown period. A "Coming Soon" tag graces the game's Steam page.
Zephon
Although 4X games aren't usually my go-to, I made an exception for Zephon, developed by Proxy Studios—the same team behind Warhammer 40,000: Gladius – Relics of War. The game transports players into a post-apocalyptic world with mutant creatures, robots, and warring factions.
If you've played Gladius, you'll notice similarities in both gameplay and graphics. Zephon offers everything you'd expect from a solid 4X game—resource management, exploration, diplomacy, and technological advancements. A demo is available, so give it a try and share your thoughts.
Umbratica Tactics
The allure of vampire slaying has always intrigued me, and Umbratica Tactics by The Atomic Life lets you step into the shoes of specialists trained to eliminate undead and cursed creatures. The game combines rogue-lite elements with deck-building mechanics and tactical combat. Players must respond to enemies' telegraphed moves and find optimal solutions to minimize damage.
Battles occur on grid maps, and besides your heroes, you can also bring artifacts in the form of small altars, which must be defended at all costs. A demo is available for those interested in this unique blend of gameplay mechanics.
Back to the Dawn
Next, we have Back to the Dawn by Metal Head Games, a title that leans more towards survival management than traditional RPG. Players find themselves in a maximum-security prison, focusing on survival and unraveling the conspiracy that led to their incarceration.
The game reminded me of titles like Punch Club and Graveyard Keeper, featuring turn-based combat as a part of the gameplay. However, players will spend more time finding jobs, socializing, and climbing the ranks of prison gangs. The game also features pixelated graphics and a solid UI, adding appeal.
Aetheris
During my vacation, I finally got around to trying Aetheris by WILD WITS, a tactical roguelite game with a unique aesthetic. Currently, in early access, the game offers a robust experience rich in content. Players are transported to a world on the brink of being consumed by the "shade," and as the tribe leader, you must find a solution.
The game features dynamic events and a combat system that takes place on hex grids, allowing players to utilize various class abilities. If a team member dies, they return as a spirit to provide bonuses, adding another layer of strategy. A demo is available for those interested in this compelling title.
Edge of War
Lastly, Edge of War is a newly released CRPG developed by Action Squad Studios. This isometric title immerses players in a world inspired by Finnish mythology. The game offers extensive customization options for your initial characters and features a roguelite vibe with its dynamic quests and explorable nodes.
However, it's worth noting that the development team recently faced layoffs due to funding issues and a publisher backing out. Despite this setback, the team is seeking support to continue working on this promising title.
Conclusion
That wraps up the sixty-first episode of Keep an Eye On It. If you found this guide helpful, don't forget to subscribe to our YouTube Channel where you can find the video version of this article with gameplay footage and Twitch channels for live updates and exciting gameplay first-look.