"You've got to stay skinny, don't you, girl?
You've got to stay pretty while you can
You've got to stay hungry for the fans
Or they'll try to burn you all out
They'll try to burn you all out, yeah"
Kaleo – Skinny
ON INDIE GAMES, SALT BAE AND HOT TUB STREAMERS
Sometimes I found myself asking: why I like so much indie games, rather than, for example, triple-A videogames?
As always the answer is not so simple, mainly because it's often hard for me to talk to myself ("we" are often arguing against each other…), but my impression is that this time, the answer is not inside me, but simply… outside.
I mean, it happens that sometimes to make your ideas clear, you just have to look at what it's happening all around you.
So, somewhere in the world, there is a guy who spent £ 37.000 for a dinner in one of the Salt Bae's restaurant.
Now, for the uninitiated, Salt Bae is a… how to say, Turkish "chef", defined by someone as "The King of the Meat", very well-known for his ability to theatrically drop salt from a height, showing his abundant dose of expertise and muscles. It seems that he is so good at throwing salt, that many women can reach the orgasm just watching him doing that "thing" (oh man, I'm so jealous…)! Not bad for a handful of salt, isn't it?
Somewhere else in the world, a girl (we could call her "Amoura***) has a great idea: to gain more, uh, "visibility" among young with high levels of testosterone on a platform dedicated to the videogames, she decides to stream in micro-bikini from a hot tub. Maybe she thinks that, without the distraction of fancy clothes on, her reflections could gain some points, or, maybe, she simply loves hot water, but the fact remains that her idea turns into a great success. Not bad for a cup of hot water, isn't it?
Again, somewhere else in the world (yes, the world is sooo big, you have no idea), two Italian guys are working, day and night, on a videogame. Their project comes from afar, since high school when their minds were so full of dreams that they could almost explode. Now they are adults, and they know that the stuff of dreams is dangerous and elusive, as well as they are aware that realizing a videogame will take all their time, energy, and money. But they are in no hurry, they believe that their passions deserve it all. No shortcuts for success.

So, in the evening, one of them, with patience, takes a handful of salt (aka Salt Bae without muscles), some hot water (aka Amoura*** without squishing boobs), and cooks some pasta. Outside is getting dark and they have another long night of work ahead, but it's not important, they are happy as they are.
BLOCKS!: CRUSADER REX – 1st November
Crusader Rex is a wargame covering the 3rd Crusade. One player plays the Christian Franks, the other, the Muslim Saracens. The objective of the game is to control important Victory Cities such as Jerusalem, Acre, Damascus, and Antioch.
The board depicts the Middle East from Antioch in the north to Egypt in the south.
A must for any wargame lover. You can buy it here.

ZOETI – 1st November (E.A.)
Zoeti is a card battler… no wait, let me explain, we're not talking about the "usual" (and maybe abused) card battler, Zoeti has a unique feature that is almost impossible to be found in other deck-building games: it tries to combine the mechanics of a card battler with rules taken form poker. The idea is so bizarre that it might turn out to be really entertaining.
Anyway, the game takes place in a fantasy medieval world full of tarot cards, stars, souls, and magic.
The game looks interesting, let's just hope it is not … a bluff!

In a few days on Steam!
THE LOST KING OF AVALON – 1st November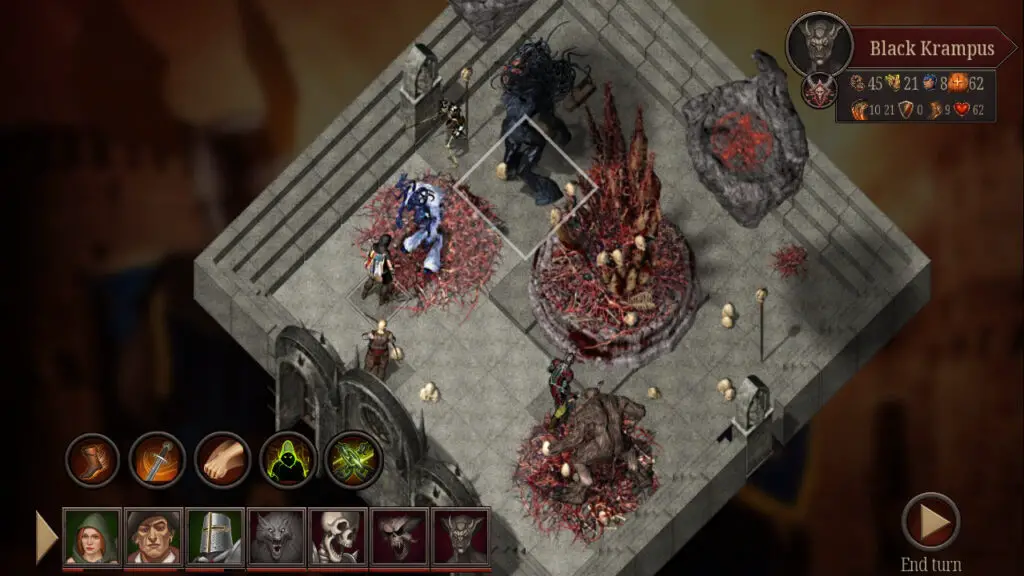 The Lost King of Avalon is an ambitious turn-based rogue-lite RPG set in a medieval fantasy world. It is one of those games that promises great freedom: here you can be whatever you want, a mighty warrior, a wise magician, a dreadful demon, or even a celestial angel.
Its slogan could be: "Be who you want and do what you want!".
Gather a party of heroes or fiends and live your adventures in the fantastic world of Avalon.
Among its features:
12 playable classes: paladin, knight, cleric, hunter, thief, mage, shaman, cultist, dark knight, elemental, demon, angel.
7 unique perks for each class.
Team RPG – gather a team of 4 brave adventurers.
Open world. Move wherever you want, an 8,000 square mile procedurally generated island at your fingertips.
Make alliances with lords or go to war with them. After all, 4 heroes can defeat an entire army, right?
Unique turn-based combat system.
50+ different monsters.
Magic, illusion and the simple power of persuasion will allow you to avoid conflict if you don't want to.
4 fundamentally different endings of the main plot, as well as 20+ options for the development of the story.
Replayability – your story never repeats itself.
In the middle of the month, on Steam.
STAR SHIFT ORIGINS – 3rd November
A crew on the run in an alternate reality, haunted by relentless Earth Systems Alliance, this is Star Shift Origins!
The game is an interesting sci-fi RPG with a minimalistic graphic but also with some great features like:
Turn-based combat system with a party up to 7 characters
Tactical combat fleet
Complex skill-tree system
Epic space opera storyline…
and a great soundtrack!
On Steam.
VOID ECLIPSE – 3rd November
I'm almost tired of putting this game on the release list for the third or the fourth time…
Anyway, we tried the demo of the game during a Steam Festival and it was not bad at all. 
Void Eclipse is turn-based strategy in an immersive sci-fi world. You're an android with scattered memories in search of your mysterious origins. Explore the stars, Evolve your army and Fight an alien threat. Help characters or harm them – will you be Feared, Admired, or Respected?
KEY FEATURES
Explore the galaxy searching for memory fragments as you confront your enemies.
Evolve your character's personality matrix and upgrade your battle abilities!
Tactical turn-based combat includes over 100 passive & active battle abilities for your characters.
Choose dialog options that changes your reputation, what missions to take, and what units to unlock!
Comes with 2 playable alien races and 14 unit characters to compose your ultimate battle fleet.
Expected for this month on Steam.
BABY GOAT BILLY – 4th November (E.A.)
I really don't know what to say about this game. At a very first glance it may seem like a game for children with its very cure anthropomorphic characters, but reading the description and watching the video, I had some doubts.
It is described as a game with a strong narrative but it also appears to have some roguelike features. In fact, after each dungeon run you can keep your talents, exp, and gold and use them to get stronger.
If you are curious enough, you can have some more information by reading one of our previous articles here.
On Steam!
VALLEY KNIGHTS – 5th November (E.A.)
Are you ready for another apocalypse? Well, this is even worse than the others, because, as a result of a mysterious explosion, the sun has stopped to raise, and now the world is filled with darkness. With a good choices/consequences feature, Valley Knights invite you to survive long enough to discover the truth (maybe…).
Among its key features, it boasts a deep and strategic combat system, with interactions like flanking, opportunity attacks, engagement, and competence, as well as "roguelike progression", with the possibility to unlock permanently, after each run, new classes, recipes, and more…
On Steam quite soon!
Fantasy Town Regional Manager – 5th November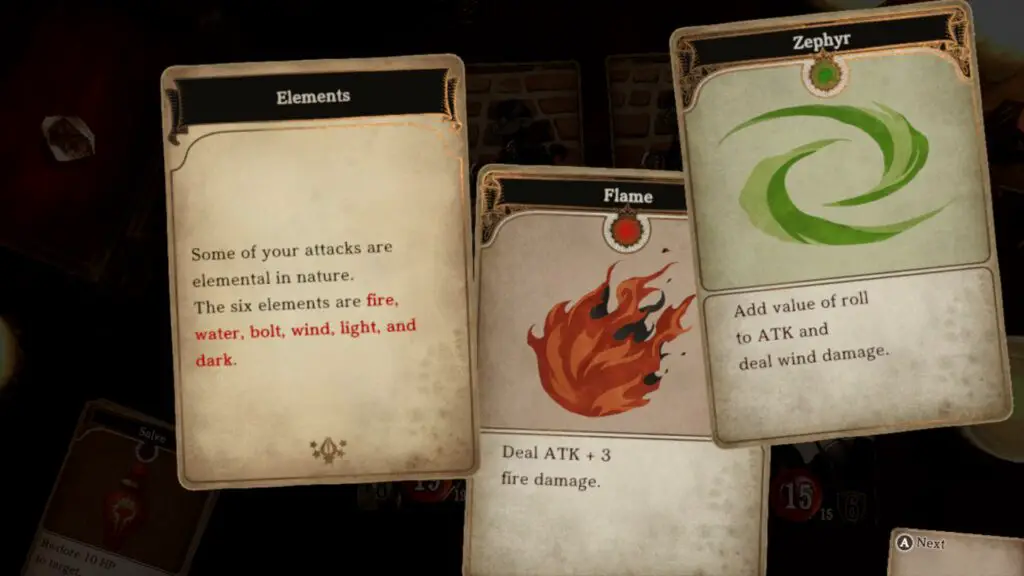 Fantasy Town Regional Manager is a roguelite, card-based town builder where you manage a fantasy town that deals with monsters, rowdy adventurers, and corporate oversight.
Features:
Constructing buildings!
Attracting the greatest adventurers!
Reading the some very odd news?
Discovering all the blueprints!
Sending adventurers on arduous quests!
Fending off your inevitable demise…
On Steam
PUNK WARS – 11th November
Thank God, not a deck builder this time, but a good old 4X strategy game. Punk Wars could be summarized in three words: explore, develop and conquer!
Survive in a harsh world and guide one of the four factions towards salvation in a dreadful post-apocalyptic setting.
Features:
Take control of one of the four powerful corporations – Steampunk, Dieselpunk, Atompunk or Steelpunk – and use its unique skill set to lead it to glory.
Explore the mysteries of a ruined, post-apocalyptic megacity.
Level up your units and engage in fierce battles that will challenge your tactical sense.
Grow your scientific, industrial and military infrastructure, creating advanced supply chains.
Seek, garner and wisely use scarce resources.
Unite humanity and lead it to the new era of peace and prosperity!
If you want you can even try the prologue for free.
On Steam!
STARCRAWLER CHIMERA – 16th November
Build a character by combining from a diverse range of ability trees (Chaotic Mutant, Cyberninja, Xenobiologist, Psykonics, Biomods, Cursed!, Space Pirate and Thought Leader to name a few) and pit your skills against all the miscreants this megacorp can muster – from elite corpsec militia to crazed lab assistants, vat-grown slimes,  robotic arachnids and housekeeping droids.
Features:
Grid-based cyberpunk dungeon crawling & tactical turn-based combat
Hidden secrets, bonus quests and plenty of loot
Customize your character as you level with new skills and new gear
Various difficulty modes and optional permadeath
A huge variety of enemies, boss fights, and rare foes with unique abilities
StarCrawler Chimera will be available on Steam
STONESHARD (City of Gold Update)- 18th November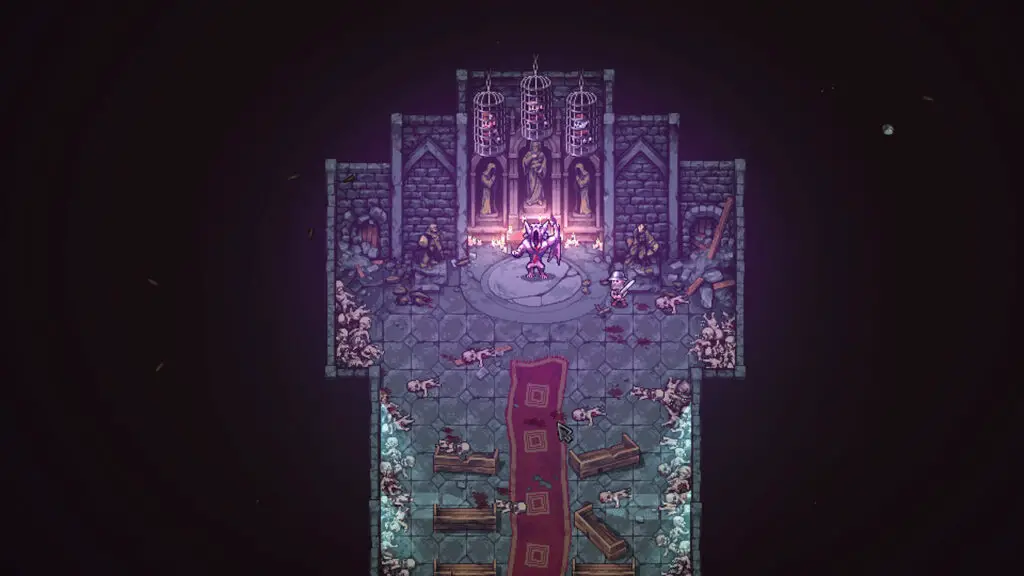 One of the best roguelike RPGs of recent time is ready to unleash the City of Gold update. After a year of early access, Stoneshard will receive new enemies, new weapons, items, quests, and some major changes to the game mechanics. For sure a game to keep an eye on it.
You can get Stoneshard on Steam
VESPER: ETHER SAGA – 30th November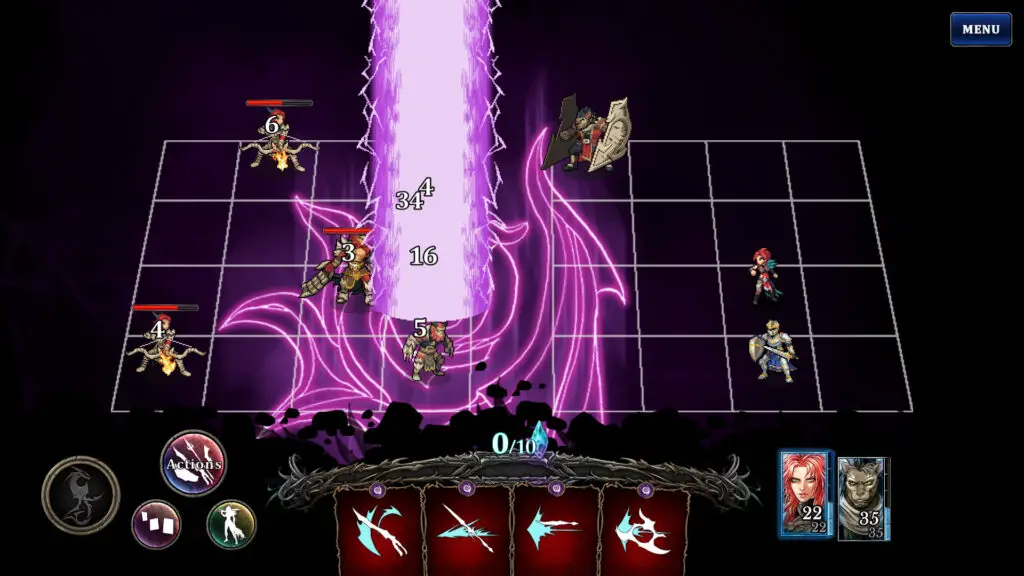 In addition to the award for the most synthetic description on Steam Vesper Ether Saga boast an interesting art style and gameplay that seems able to perfectly mix RPG, Card game, and comics.
In the shoes of the heroine Vesper, you have to fight your way through the world of Etheria, gaining new allies battle after battle and improving your skills. During the fights you can use three kinds of cards: the "unit cards" to summon your allies; the "action cards" to use the abilities of your heroes and the "arcane cards" to gain exclusive bonuses.
Soon, with the first episode, on Steam!
SEA HORIZON – November (E.A.)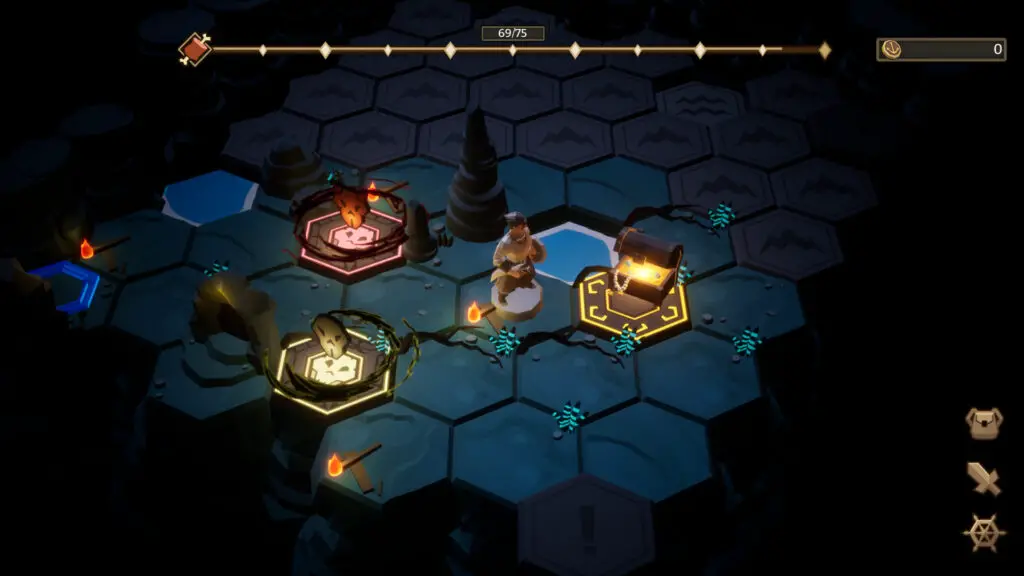 The first thing I thought after watching the Sea Horizon trailer was: Wow, a new expansion of "For the King (one of my favorites games of the last years)!
Obviously, I was wrong, but it's quite clear that the two games has more than "something" in common. Mind you, this is not necessarily a downside, For The King is a game with so many positive aspects that it's almost impossible not to consider it a model.
Anyway, what we know so far about Sea Horizon is that it will be divided into "chapters", each one with multiple characters and stories and that throughout the game you'll be able to unlock more chapters and skills. The game will features also some dungeons with plenty of random events to face.
Soon on Steam!
ANCIENT GODS – November (E.A.)
Have you ever wondered how much fun could be living as Apollo, Ares, Quetzalcoatl or, even, Osiris?
Try to imagine a fight between two of the most powerful gods of war: Ares and Bastet? Who would win? If the answer seems to hard, then maybe you can try to play Ancient Gods, and find it out!
Unfortunately, we don't have a lot of information about this game. We only know that it will be a card battler (aaargh!) mixed with some roguelike mechanics and that it'll boast a roster of more than 30 gods to play, each one with thei unique set of active and passive skills.
Sometimes during November on Steam!
Now let me know what you think about the RPGs and Strategy games releasing in November 2021 in the comments below.