Ciao a tutti. Finally another episode of KEEP AN EYE ON IT after 2 weeks of hiatus. I didn't actually stop, I worked in the shadows to bring you not 5 but 10 promising turn-based games. In fact, I decided to slightly change course, due to work commitments. The KEEP AN EYE ON IT will always show you 10 titles from now on. Having said that we come immediately to the games chosen for this episode. Let's go
Baby Goat Billy
We had the unlikely Goat Simulator, and so I don't see why Baby Goat Billy by Rumen Petrov shouldn't be successful. A Deckbuilding RPG where the protagonist is the cute little animal who, thanks to the use of cards and powerful combos, will have to make his way through the dungeons. Expected on September 2021 on Steam.
Key Features
Unravel the Mystery: Explore the beautiful fantasy world of goat mythology, speak with different characters, collect legendary relics, complete side quests and challenges. Acquire powerful skills which will aid you in the mysterious dungeons.
Dynamic Deck Building: Pick your strategy wisely, discover unique cards to add to your deck with each attempt at completing a dungeon. Choose cards that work well together to defeat your foes and receive epic rewards.
Summon powerful totems: These tribal totems can greatly enhance your deck by interacting with your cards and actions.
Overcome puzzles and challenges: Movement obstacles will test your reflexes and provide an additional fun mechanic to the dungeon runs.
Metal Slug Tactics
Yes, the legendary platform game of the 90s has decided to re-present itself thanks to Leikir Studio as a turn-based tactical game while maintaining the graphic style absolutely unchanged and proposing fights on square grid maps. We will meet the famous characters of the series who will have to face again the evil Donald Morden, between procedurally generated missions, skills to unlock, and challenging Boss fights. We will soon see what the true thickness of Metal Slug Tactics will be. TBA On Steam
● Discover the first tactical RPG of the METAL SLUG Series
● Experience huge replayability with procedurally generated missions layout
● Enjoy amazing pixel-art graphics respectful of the series
● Face challenging die and retry mechanics with your squad
● Challenge iconic bosses from the METAL SLUG series
● Choose between iconics brothers-in-arms to create the perfect team
● Find the best combos to beat your enemies in epic battles
Spiritbound Tactics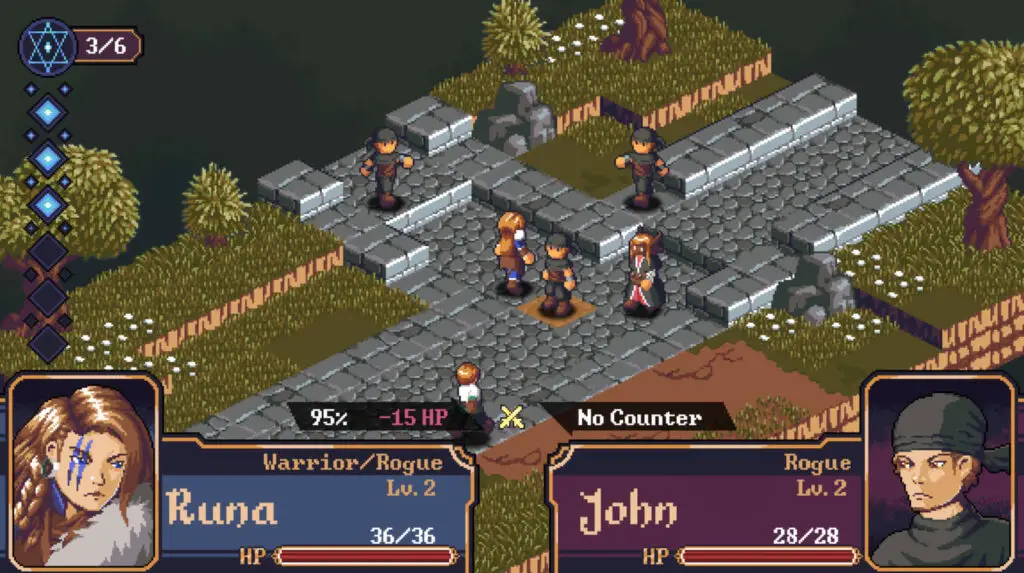 A deep Classes customizations, square grid map fights, pixel art, a lot of quests and side quests, and a deep and branched story. These are the strengths of Spiritbound Tactics by flanne. For all Final Fantasy Tactics lovers, this is a must-have, for now, you can only wishlisting it on Steam.
Key Features
A core Rpg experience with an epic tale and dozens of story encounters.
Tactical battles that are straightforward to understand and difficult to master.
Deep class system to customize your characters with over 20 classes and 100+ abilities!
Take on missions that lead to hundreds of optional battles and side quests!
Reverie Knights Tactics
Announced a few days ago, Reverie Knights Tactics by 40 Giants Entertainment is a very promising turn-based tactical strategy game. We will have to find the legendary City of Lennoren to bring our beloved to safety and to do this we will have to fight on isometric grid maps, with decisions to be made that will influence the course of events, the possibility of unlocking secret missions, crafting and much more. Reverie Knights Tactics is expected during this year on Nintendo Switch, PlayStation 4, Xbox One and PC.
Key Features
Beautiful Hand Drawn Art: Meticulous multilayer artwork from pencil sketch to full detail color.
Decision-driven Storyline: Make several decisions through your quests, affecting the story and other characters` reactions.
Character Customization: Customize character`s performance attributes, skills, and accessories for heightened abilities!
Item Crafting: Collect powerful items as you explore the world and discover combinations to create new items.
Exploration: Travel your way through an expansive map, unlocking secret quests, solving puzzles, and exploring scenarios and evil dungeons!
Up to Four Hero Characters: Control 4 different heroes, each one with distinct, special abilities and skills, allowing multiple battle strategies.
Battle Phases: React to your opponent's strategy and come up with the perfect tactic every turn, challenging you to think ahead.
Interactive Battle Scenarios: Manipulate parts of the battle environments, and use scenario effects to your advantage!
Multiple Battle Grids: Each battle contains a different isometric grid, making every battle a unique experience.
Zodiac Legion
I have been following Studio Draconis and its brand new Zodiac Legion project for a long time. Soon I will also have the pleasure of interviewing him. But coming to Zodiac Legion, is a tactical RPG where we will have to not only bring our troops to the battlefield but also develop our Stronghold, carry out research to unlock new powers and create powerful artifacts. Absolutely fascinating and intriguing. Zodiac Legion is expected for June 2022 on Steam
Key Features
Lead your knights in turn-based tactical battles.
Explore ancient ruins and places of power, thwart the plans of enemy lieutenants, forge alliances, and restore the Zodiac Order.
Smash your way through fully destructible dungeons.
Expand and strengthen your stronghold, research new spells, and craft powerful artifacts.
Reshape the terrain to your advantage.
develop Your Warriors into Mighty Champions.
Absolute Tactics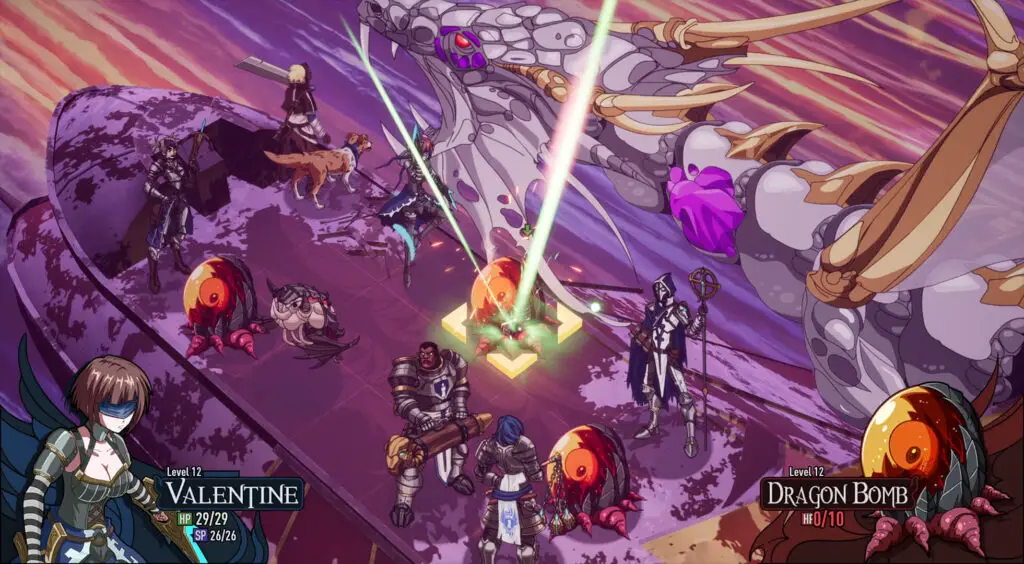 Let's stay on the tactical theme with Absolute Tactics by Curious Fate. A tactical RPG with an interesting story behind it and fights that often look more like a puzzle to be solved. Unlock upgrades, collect loot, complete quests and meet a cast of colorful characters on your quest for glory. Absolute Tactics is a PC game with no release date yet.
RELAYER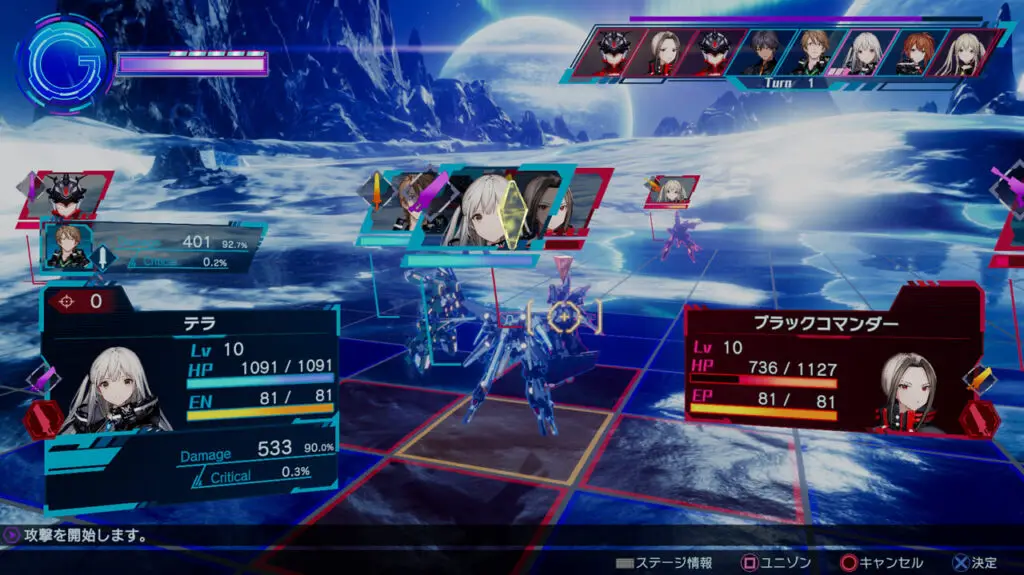 Let's make happy PS player here. RELAYER by Kadokawa Games, in fact, is an exclusive PS4 & PS5 Turn-Based Tactical RPG. All this brings to mind the magnificent Front Mission but with a setting set in space and a Job System with about forty different choices and evolutions. RELAYER is expected for the end of 2021
Songs Of Conquest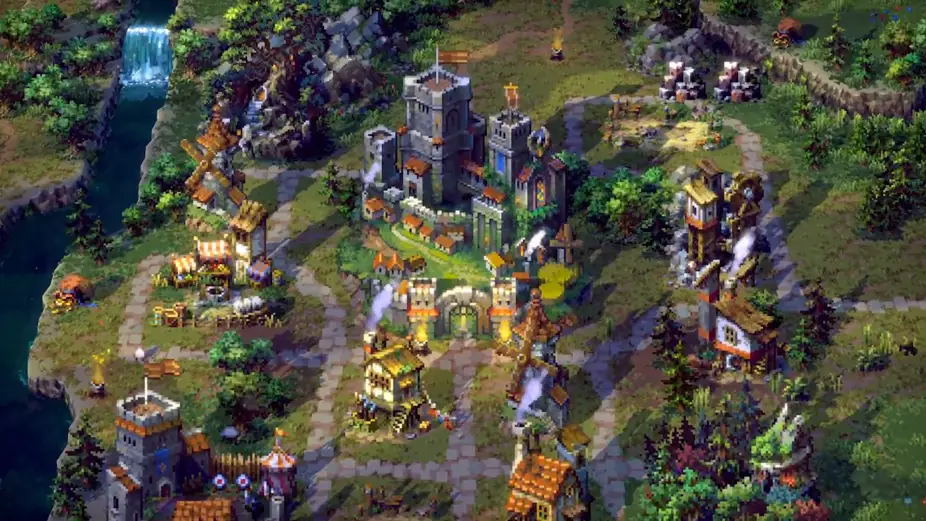 I was blown away by the new trailer for Songs Of Conquest by Lavapotion. The pixelated tactical strategy game inspired by the glorious Heroes Of Might & Magic, but with a very interesting combat system that is closer to what can be a Battle Brothers as we will not find the classic flat map, but we must deal with heights also. Songs Of Conquest is a PC game expected during 2021
Archquest
Archquest by Pseudodragon Studios is an RPG Dungeon Crawler with a unique style and a combat system that totally differentiates it from the usual Dungeon-Crawler, in fact, the exploration takes place as in the classics of the genre, but at each fight, we will have a view from above that will allow us to move our heroes on grid maps. A detailed character creation system, tactical combat, and an exploration phase full of traps to avoid and secrets to unearth. No release date as recently announced.
Vulgord's Tower
We close with a title dedicated to lovers of board games. Vulgord's Tower by Stone Giant is a digital board game that blends with card combat mechanics. Events to face, skills to acquire, and a race against time to be the first to reach the summit of Vulgord's Tower. Vulgord's Tower is expected on August 2021 on Steam.
Thanks for reading this new episode on the KEEP AN EYE ON IT, please share it and let me know your opinions about these 10 turn-based games expected during 2021 and 2022. If you want you can also check out the video version with all the trailers. Wish you a great week. CIAO