Another year is almost over, and what a year it's been! 2022 included lots of big games for fans of turn-based games, and there are plenty more on the horizon in 2023. Bearing in mind how many great games have launched this year, in this article, I want to focus on the best isometric turn-based games of the last decade or so. We start our journey from 2014 up to the end of 2022. While here you can find a list which starts from 1993.
How many of these have you played? Let us know which ones are your favorites, and share your gameplay stories, below!
Wasteland 2 – 2014
Wasteland 2 received incredible acclaim when it launched, and with good reason. Even now, almost a decade later, it's one of the most expansive CRPGs available with near-unlimited freedom of choice and consequences for every decision.
If you long for the days of old-school Fallout or just want to play a top-quality game, Wasteland 2 is a must-have. The Digital Deluxe Edition even comes with a free copy of the classic Bard's Tale!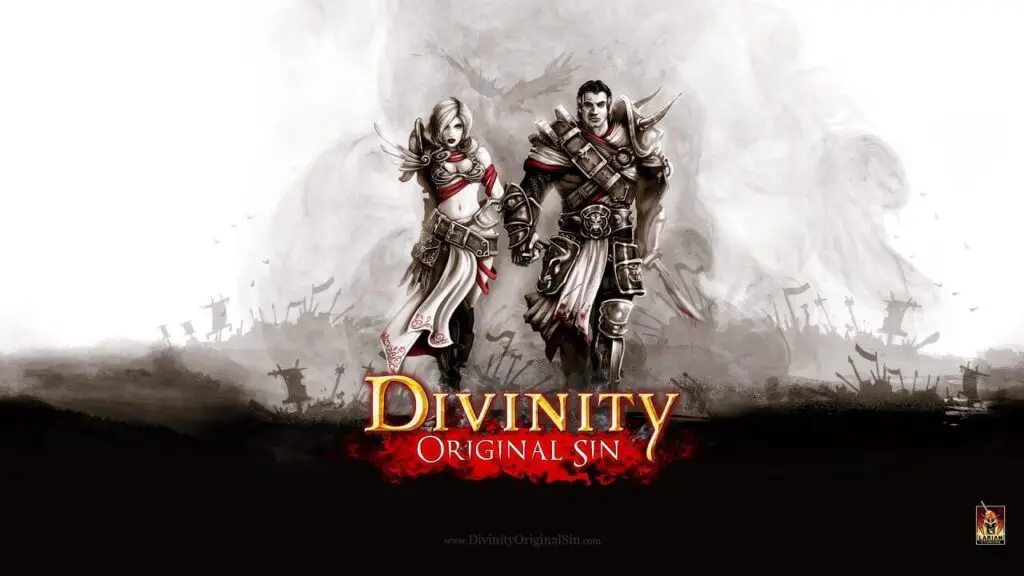 Divinity: Original Sin 2014
It's rare that a game comes along that can define a genre, and even rarer that its sequel does it again. Divinity: Original Sin is one of the few games to accomplish this feat. Both the original and the sequel stand out as the best of the best when it comes to isometric RPGs.
Divinity: Original Sin's Enhance Edition includes split-screen multiplayer so you can quest with your friends. It's also the most complete version of the game, with enough quests to challenge and surprise even the most dedicated gamer.
Get Divinity: Original Sin on Steam
Get Divinity: Original Sin on GOG
Get Divinity: Original Sin on PlayStation
Lords of Xulima 2014
Lords Of Xulima packs over a hundred hours of gameplay into an epic RPG tale. This indie title is a good choice for players who like a challenge, dropping them into a richly-imagined world where survival is not guaranteed.
Fans of classic RPGs will find lots to love in Lords Of Xulima, which plays like a blend of Baldur's Gate and Dragon Quest. The Deluxe Edition includes the game's Talisman Of Golot expansion, ensuring that you get the full experience!
SHADOWRUN: HONG KONG – EXTENDED EDITION – 2015
Shadowrun is one of the most iconic cyberpunk settings ever, blending classic fantasy tropes with neon-soaked corporate dystopia. All of the games in the Shadowrun Trilogy are worth playing, but Hong Kong is arguably the best of the bunch. With a diverse team of 'runners, you'll make your mark on one of the Sixth World's most intriguing – but dangerous – cities.
Shadowrun: Hong Kong can be bought as part of the trilogy package or on its own. Either way, be sure to get the Extended Edition, which includes an additional six-hour campaign after the main story concludes!
Get Shadowrun: Hong Kong on Steam
Get Shadowrun: Hong Kong on GOG
UnderRail 2015
Another great choice for fans of classic Fallout, UnderRail lets players explore and (hopefully) survive in the subterranean world of the far future. With the surface of the Earth uninhabitable, civilization now exists in a series of tunnels, formerly metro stations. How you navigate this grim setting is up to you.
Not only does UnderRail boast an DLC pack called Expedition, but it's also part of a great Steam bundle for fans of isometric RPGs. The Old School CRPG Bundle offers several retro-style games for a respectable 15% off, including at some other games on this list!
The Age of Decadence – 14 Oct, 2015
If arcane fireballs and demons popping out of the ground at every turn isn't your kind of fantasy, try The Age Of Decadence for a low-magic alternative! This title offers all the freedom of the best fantasy CRPGs, but is more focused on intrigue and survival in its harsh setting.
The devs come right out and say that The Age Of Decadence is hard, and that avoiding unwinnable fights is an important element of survival. If you're up to the challenge, and want to see more of the setting, try the tactical spin-off, Dungeon Rats!
Get The Age Of Decadence on Steam
Get The Age Of Decadence on GOG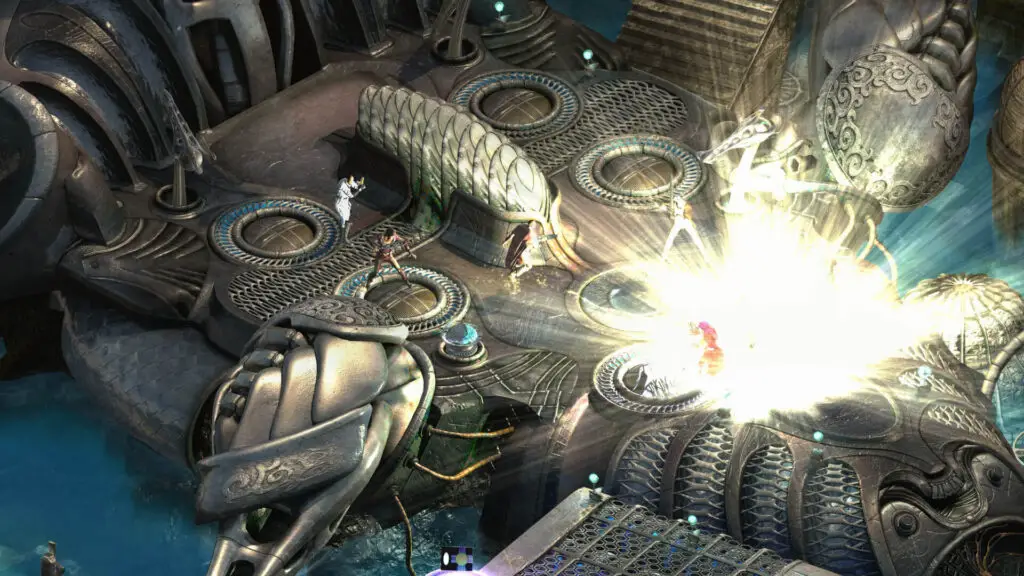 Torment: Tides of Numenera – 26 Jan, 2017
Originally a tabletop setting by veteran game designer Monte Cook, the far-future fantasy world of Numenera made its digital debut with Torment. This Kickstarter favorite evokes classic games like Baldur's Gate, all in a world of hyper-advanced but poorly-understood technology.
Numenera is a setting well worth exploring, and it's excellently brought to life in Torment. The game also has one of the most satisfying main character arcs around. With fresh takes on storytelling, setting, and combat, Tides Of Numenera is the full package.
Get Torment: Tides Of Numenera on Steam
Get Torment: Tides Of Numenera on GOG
Divinity: Original Sin 2 – 14 Sept, 2017
As we mentioned earlier, Divinity: Original Sin 2 is the gold standard in CRPGs. With vast, sweeping quest lines, gripping combat, and of course the ability to choose your own path through the story, this is one game that belongs in every RPG fan's library.
Whether you play alone or in co-op, the choices you make affect the story from the moment you press "New Game." Even your character's species and backstory will impact how events play out. What story will you tell?
Get Divinity: Original Sin 2 on Steam
Get Divinity: Original Sin 2 on GOG
Get Divinity: Original Sin 2 on Switch
ATOM RPG – 28 Nov, 2017
This indie title blends classic isometric gameplay with a character creation system that calls back to tabletop RPGs. As one of the few survivors of a short but apocalyptic nuclear war, you'll explore what's left of the Soviet Union.
The game's story involves unmasking a secret conspiracy in a destroyed world, but how you go about doing it is up to you. ATOM RPG offers plenty of choices, so check it out and see what kind of survivor you'll be!
Pillars of Eternity II: Deadfire – 8 May, 2018
If you like Divinity: Original Sin but wish it had more pirates, then Deadfire is the game for you. This swashbuckling fantasy adventure has all the freedom and world-building of a top-tier RPG in a high-adventure nautical setting.
Pillars Of Eternity II: Deadfire has a stellar main campaign, and plenty of DLC with new classes, quests, and more. If you're dreaming of the tropics during the winter months, why not take your ship and crew on a quest to capture a rogue god?
Get Pillars Of Eternity II: Deadfire on Steam
Get Pillars Of Eternity II: Deadfire on GOG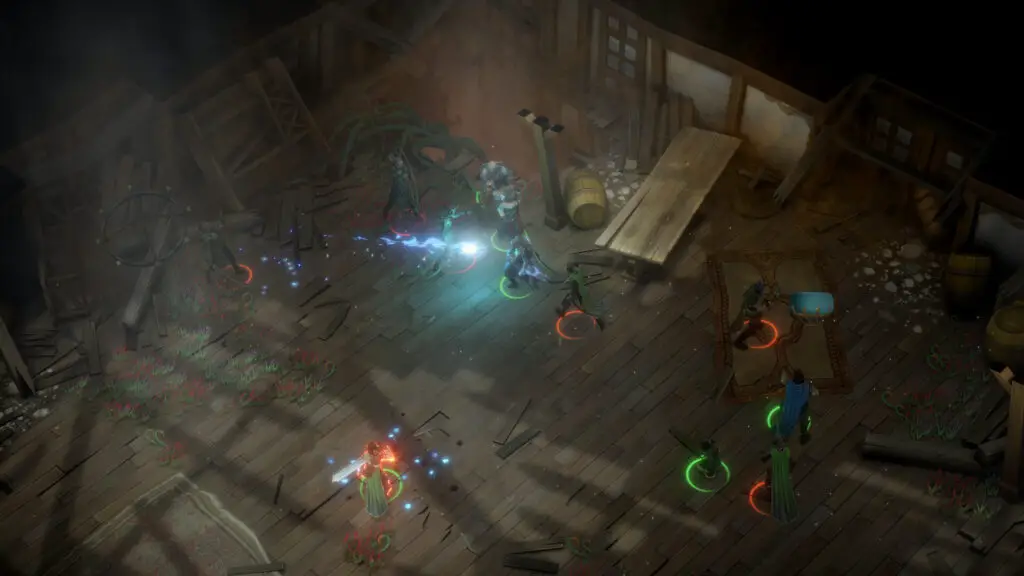 Pathfinder: Kingmaker – 25 Sept, 2018
Kingmaker is one of the most beloved campaigns in the Pathfinder tabletop RPG, so it's natural that it would make the leap to a digital version. As an isometric CRPG, Pathfinder: Kingmaker excels at preserving the original story, along with all the player freedom and exciting quests players would expect.
The great thing about picking up older games is that there's often lots of content available as extras, and Kingmaker is no exception. It's got several DLC packs, and can be purchased alongside the other Pathfinder game, Wrath Of The Righteous, to ensure that you have hundreds of hours of adventure ahead of you.
Get Pathfinder: Kingmaker on Steam
Get Pathfinder: Kingmaker on Epic
Queen's Wish: The Conqueror 11 Sep, 2019
Part of the joy of open-world RPGs is the freedom to do whatever you like. Queen's Wish adds a twist to this formula; as a young noble with all the resources of your vast empire at your disposal, every decision is yours to make. However, your mother the Queen is always watching, and if she's dissatisfied with your actions her reprisals will be swift.
Whether you're a loyal servant of the empire or an ambitious rebel, Queen's Wish gives players all the power and freedom they need. If you want more, there's a sequel available as well!
Get Queen's Wish: The Conqueror on Steam
Get Queen's Wish: The Conqueror on GOG
Disco Elysium – 15 Oct, 2019
Lots of isometric RPGs pride themselves on how open-ended their worlds and stories are. There are few, if any, games that offer quite as much of a freeform experience (while still having a plot) as Disco Elysium. This mystery story is brimming with the unexpected, its setting filled with opportunities for heroics and chaos in equal measure.
Disco Elysium: Final Cut is the games' definitive version, and it's been called a masterpiece several times over. It's certainly a must-play.
Fae Tactics – 31 Jul, 2020
This colorful tale is a great choice for fans of Final Fantasy Tactics, particularly the GBA incarnations. The ability to summon creatures into battle adds a little bit of Pokemon to the mix, changing up the tactical RPG formula for a fresh experience.
Fae Tactics is a great game to try on its own, but it's also offered as a part of several bundles. That's a fantastic way to ensure that you've got plenty of games for the foreseeable future!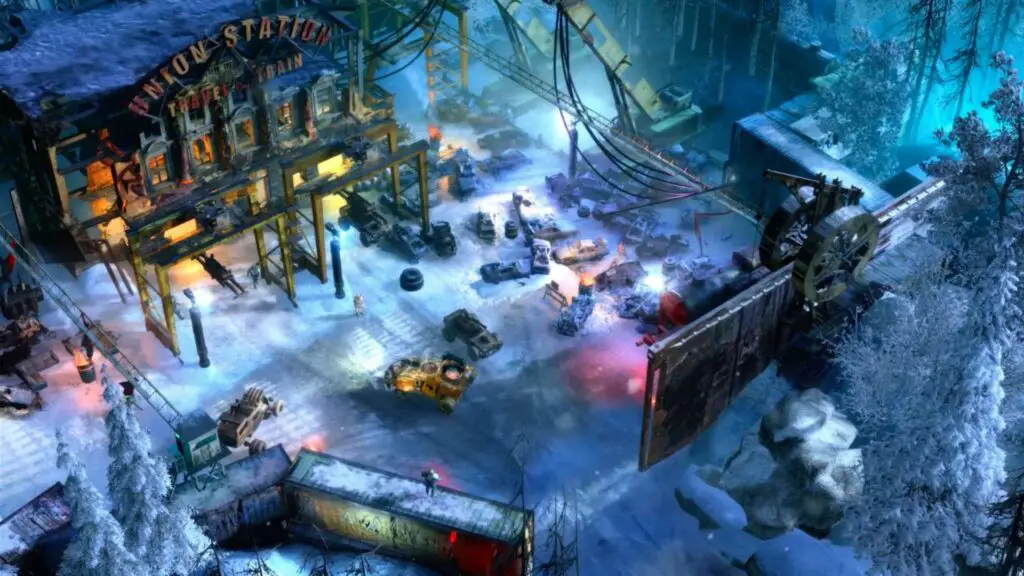 Wasteland III – 28 Aug, 2020
While it may not have the impact of its predecessor, Wasteland III is everything you could want in the series' next entry and more. With triple-A graphics, tense combat, and a stupendously-depicted setting in the Rocky Mountains, this is easily one of the best CRPGs of 2022.
There are already two DLC side stories available, The Battle Of Steeltown and Cult Of the Holy Detonation, and you can get both as part of Wasteland III's season pass!
Baldur's Gate III – 6 Oct, 2020 E.A.
Among fans of isometric RPGs, Baldur's Gate needs no introduction. This D&D adaptation, originally from BioWare, was many players' first experience with the genre. The announcement of Baldur's Gate III marked a triumphant return for the franchise.
Even though it's still in early access, fans can play Baldur's Gate III right now and see the classic gameplay brought to the modern era. If you'd rather wait for the full release, why not load up the first two games for a new playthrough?
Get Baldur's Gate III on Steam
Geneforge 1 – Mutagen – 24 Feb, 2021
The original Geneforge was something of a cult classic, but if this is the first time you've heard of it you're in luck! Mutagen is a faithful remaster of the first game in the series, which puts players in the role of a Shaper – a wizard who can create and modify life from nothing.
Summoning and altering creatures, along with a bit of diplomacy here and there, is a core of the gameplay. You can even complete the game with a purely pacifist style!
Get Geneforge 1 – Mutagen on Steam
Get Geneforge 1 – Mutagen on GOG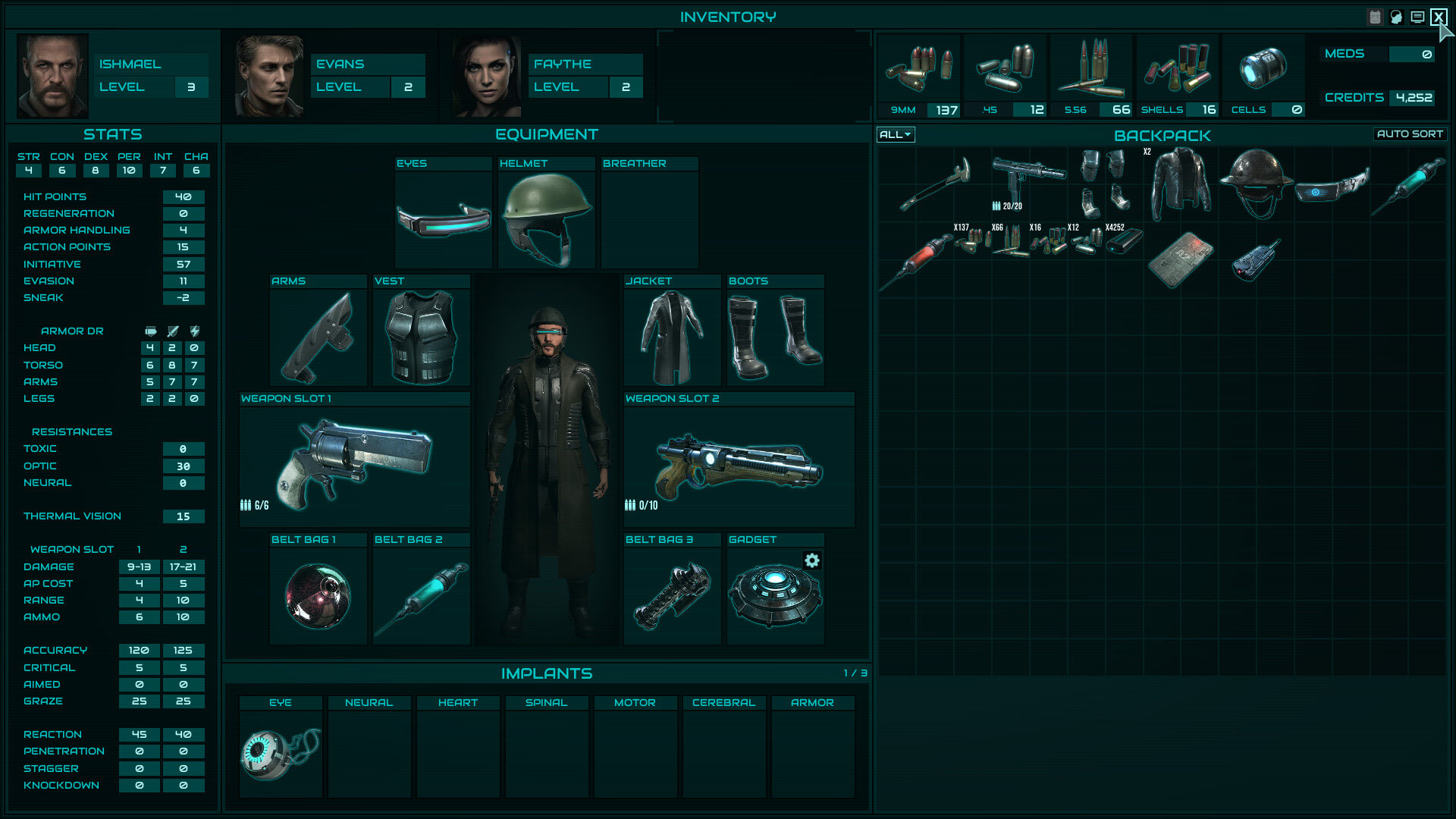 Colony Ship: A Post-Earth Role-Playing Game – 6 Apr, 2021 E.A.
As you might expect, Colony Ship takes place entirely aboard a generation vessel meant to carry humans to Proxima Centauri over the course of centuries. Factions and societies have grown within the ship's enormous hull, creating a dark and dangerous far-future world for players to explore.
Colony Ship is still in early access, and given its scale there should be plenty of look forward to as the development process continues. There's also a demo available if you want to try it but wait for the full release.
Solasta: Crown of the Magister – 27 May, 2021
Solasta is one of the slickest digital adaptations of the tabletop RPG experience available. Using the licensed rules from Dungeons & Dragons 5th Edition, it faithfully recreates the feeling of dice-rolling, miniature-pushing adventure! Its new Dungeon Maker gives players more freedom to create their own campaigns than ever before.
There are several full-length campaigns available as DLC. Whether you're playing alone or with friends, the adventure never stops!
Get Solasta: Crown Of The Magister on Steam
Get Solasta: Crown Of The Magister on GOG
Pathfinder: Wrath of the Righteous – 2 Sep, 2021
Wrath Of The Righteous proves that Kingmaker wasn't just a one-time success. The second (and, to date, latest) of Owlcat's Pathfinder adaptations, Wrath pits players against demonic forces. With new classes and character options, it portends very good things for the future of the franchise.
Wrath Of The Righteous is still comparatively new, so there is still more content on the way. It offers two Season Passes, the second of which just released in October!
Get Pathfinder: Wrath Of The Righteous on Steam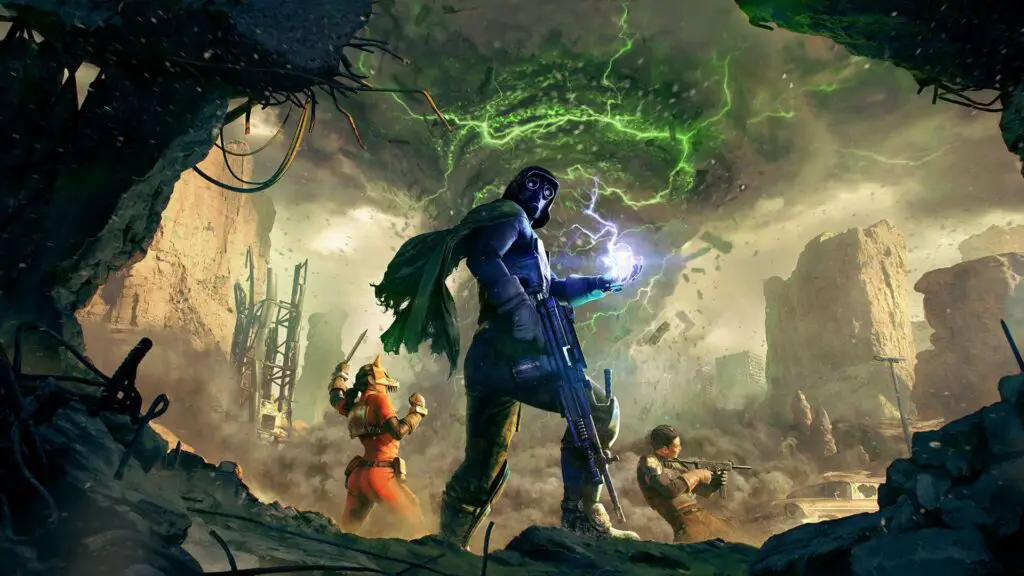 Encased – 7 Sep, 2021
No doubt due to the influence of Fallout, the idea of a post-apocalyptic RPG often evokes a retro-futurist '50s vibe. Encased takes a different tack with its generational nostalgia, instead taking place in an alternate 1970s. As an employee of a massive corporation, players explore the interior of a mysterious dome, uncovering its secrets.
The base version of Encased includes all of the game's content, but there are DLC packs with new gear and character portraits. You can also get the game as part of Steam's Narrative RPG bundle to discover more stories.
ATOM RPG Trudograd – 13 Sep, 2021
Once you've discovered all the possibilities of the original ATOM RPG, you'll find there's more to explore in the sequel, Trudograd. It directly follows the story of the original, while preserving its freeform character creation and exploration of the Soviet ruins.
Not only does Trudograd introduce more to the ongoing story of ATOM RPG, but it's also been given a visual upgrade as well. This is one pair that's worth purchasing together.
Get ATOM RPG: Trudograd on Steam
Get ATOM RPG: Trudograd on GOG
Gamedec – 16 Sep, 2021
Here's a title that feels a bit meta; in a cyberpunk world, players take the role of a detective solving digital crimes inside vast, MMO-style video games! It's a fun take on the cyberpunk trope of entering a digital world, and gives the game freedom to add environments beyond rain-soaked streets and sinister corporate headquarters.
Gamedec's bevy of awards should speak for themselves, both in terms of the quality of the game's presentation and the breadth of the story. It's also available in the same bundle as Encased, which we mentioned earlier in this list.
Super Robot Wars 30 – 27 Oct, 2021
Mecha are an ideal vehicle for turn-based games, letting players mix methodical planning with dramatic explosions. Super Robot Wars 30 lets players pit some of the worlds' most iconic mecha anime franchises against one another in the ultimate crossover battle!
Even if you're not an anime fan, Super Robot Wars' gameplay is more than worth sticking around for. As you might expect from a Bandai Namco title, there's plenty of DLC to expand on the game as well!
Get Super Robot Wars 30 on Steam
Expeditions: Rome – 20 Jan, 2022
2022 was a great year for turn-based games, kicking off with Expeditions: Rome. Where most CRPGs have a distinctly fantasy flavor, Expeditions: Rome is a historical game that sends players across the vast Roman Empire. As a Roman Legatus, you'll lead campaigns in foreign lands, earn glory, and – perhaps – seize power.
Expeditions: Rome is available as a bundle with the previous two Expeditions games, Conquistador and Viking. Play them yourself or get them as gifts for the history buff in your life!
Get Expeditions: Rome on Steam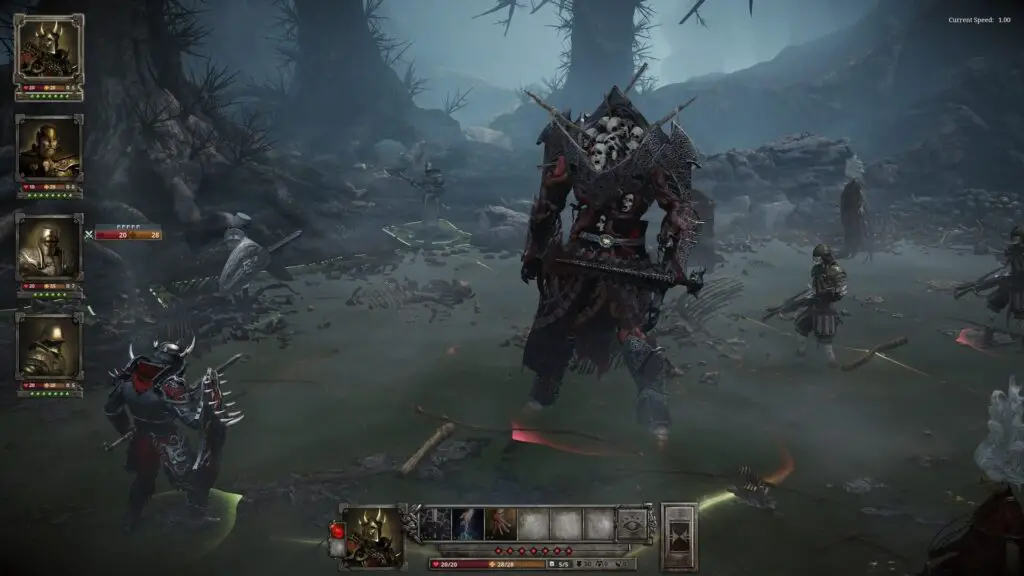 King Arthur: Knights Tale – 26 Apr, 2022
King Arthur: Knight's Tale is what happens when a developer known for an excellent Warhammer 40k adaptation (Inquisitor: Martyr) takes on the legend of the Knights Of The Round Table. The Knights, jaded and cynical after the death of King Arthur, must reunite to destroy the undead monster their liege has become.
King Arthur: Knight's Tale features tactical combat with a heavy focus on melee and armor, with plenty of magical surprises and renowned names from the legend. How will you rule Avalon?
Get King Arthur: Knight's Tale on Steam
Hard West II – 4 Aug, 2022
If you're in the mood for challenging, XCOM-style combat, Hard West II has it in spades… and hearts, diamonds, and clubs. Blending wild west tropes with occult lore, this game takes you across the frontier as a gunslinging gambler and his posse, hoping to reclaim their souls.
Hard West II rewards aggressive, bold action, but things can go wrong very quickly. The original is worth playing as well, but you don't need to have finished it to know what's going on in the sequel.
Lost Eidolons – 13 Oct, 2022
If you're a Fire Emblem fan, Lost Eidolons is a great way to keep your tactical skills sharp while you wait for Engage to release next year. As a mercenary captain, you'll lead your band of misfits to glory in the midst of a medieval kingdom gripped by civil war.
Lost Eidolons has some great visuals, blending realistic combat animations with epic spells and magical creatures. It's also verified on Steam Deck, so you can play it on the go!
Triangle Strategy – 13 Oct, 2022
One of 2022's biggest releases for tactical RPG fans, Triangle Strategy brought fans an original world from Square Enix, with all the depth of gameplay and story that you'd expect. The gameplay and themes will be immediately familiar to anyone who's played Final Fantasy Tactics, but there are some new twists – like party members voting on a course of action for each chapter – that make Triangle Strategy something new.
The game also features the kind of top-quality 2.5D graphics that Square Enix has been nailing in recent years. Triangle Strategy is a tactical and visual feast!
Get Triangle Strategy on Steam
Get Triangle Strategy on Switch
Tactics Ogre: Reborn – 11 Nov, 2022
Speaking of Square Enix, let's not forget the return of Final Fantasy Tactics' spiritual sister, Tactics Ogre. The two titles effectively defined the tactical RPG genre, but only one saw consistent releases afterward.
That changed in 2022 with the announcement and release of Tactics Ogre: Reborn. It's a remake of the original, rather than a sequel, but for many gamers this is their first chance to play the classic. Given the positive reception it's received, maybe we can hope for more from the franchise in the future?
Get Tactics Ogre: Reborn on Steam
Get Tactics Ogre: Reborn on Switch