In this article we cover some of the best and playable Isometric Turn-Based RPGs. Games in the vein of the very first Fallout and Baldur's Gate that defined the genre and its sub-genres back in day. One that remains a firm favourite of developers even today. With games that retain an isometric perspective, while offering new and improved mechanics.
*Please note that some of the links you will find below help us take a commission on every purchase.
What is an Isometric RPG?
Isometric RPGs saw their heyday during the 90s through a period of experimentation that opened the doors for innovation. The mechanics were new and never before seen. Some were forgettable but many changed the evolution of these games, paving the way for better titles in the future .
As the name suggests this kind of RPG uses an isometric perspective to simulate 3D environments in a 2D world. A revolutionary concept at the time for developers creating their projects.
Isometric RPGs are among the most detailed and focused RPG experiences in which players find themselves roaming the game world. Taking on quests and [profusely] conversing with NPCs, allies and acquaintances to learn more about the game's lore and it's story.
Another distinctive element of the best Isometric RPGs is the focus on character development. Usually everything starts with character creation. Players spent hours choosing the appearance of characters, their attributes, starting skills and specialisations. Creating a plausible background of the hero or heroes. Collectively altering the whole experience and offering reasons to restart the game repeatedly. Even if just to test out other possibilities. Managing characters involves using the right equipment in order to min/max them and follow the build chosen to see them growing and becoming stronger. All in search of the perfect Meta build for the appropriate archetype.
During these years we saw a lot of glorious Isometric RPGs set in the most varied settings, ranging from Fantasy to Cyberpunk or post-apocalyptic worlds with characters that transcend the boundaries of imagination.
Criteria & Purpose of the list
Our aim in creating this list of the best RPGs with isometric presentation, is not to rank games but to collect and showcase them all. Updating this list whenever there is a new release and to listen to suggestions about games we missed. All with the aim of making this list as comprehensive as possible. All the Turn-Based RPGs shown below are sorted per release date, starting with the oldest first.
Top Isometric RPGs on PC, Switch, PS4 and Xbox One
Dark Sun: Shattered Lands & Wake of Ravager – 1993
One of the old guards of the CRPG world. Developed by one of the most prestigious gaming companies to dabble in the genre—Strategic Simulations Inc. Dark Sun series offers an isometric 2d style which in some circles is acknowledged [by some] to be the forerunner of Baldur's Gate. It provides a level of freedom most CRPGs did not previously have. One such example includes making choices suited to the player's personality. It provides a customisable number of playable characters numbering four. Battles are seamless as they take place on the same screen rather than on a separate one. You can take a look at the first and the second chapters with the Dark Sun series on GOG.
Fallout 1-2 1997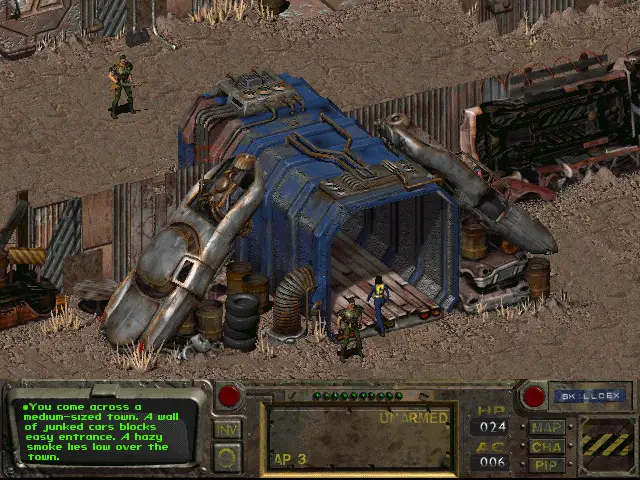 A hugely popular CRPG series from the late 1990s that is still going strong. One that has inspired numerous developers since. The open-world setting, customization, amazing replayability, sheer options when interacting with NPCs, story-intensive dialogue and a great battle system make this game one of the greats to come out of the CRPG genre. Odds are you know of this game even if you don't know what a CRPG is.
The direct sequel to Fallout appeared on PC the year after the first one was released. As any great sequel attempts to do, it expands the whole game experience to be more than the original. Bringing convenience to the player by streamlining inventory management and making NPCs better suited to what you wish to define their role as. Achieved by advocating more options. Fallout 2 is also a little more lenient in terms of giving slack to the player than the first title. You can find both Fallout games on GOG.
Jagged Alliance 2: Cult Classic – 1999

In this game Enrico Chivaldori the king of Arulco, hires you and your mercenaries to free his country from the dictatorship of Queen Deidranna. Who happens to be his ex-wife. If you love tactical battles as you probably do reading this list, then Jagged Alliance 2 is one of the best isometric RPGs to pick up. A strong RPG component links itself to the mercenaries' growth and there are quests to complete along the way. Varied combat styles range from strict military to guerrilla type warfare. It may take the player some time to learn all the ins and outs of the game as it purposely doesn't reveal everything to the player. Check out Jagged Alliance 2 on Steam.
Avernum Series – 2 Jan, 2000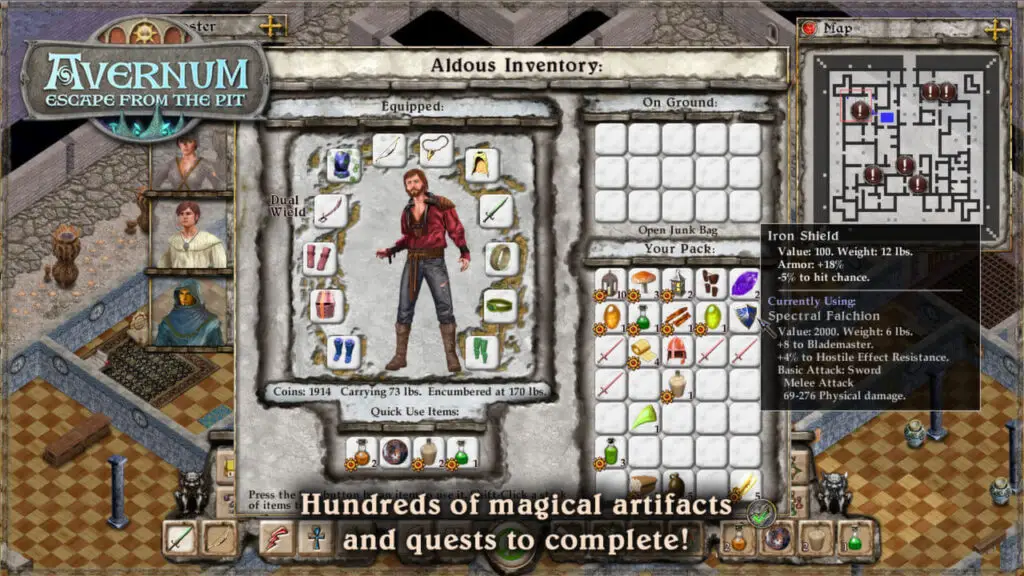 We are going to just list the whole series here with the belief that if you like one, the others are unlikely to disappoint. The original trilogy is a good place to start with gameplay that any self-respecting RPGer should be familiar with. When arriving at the fourth incarnation there are some changes that might catch you off guard, but it remains worthy of checking out. All the games in the series are available by following this link to the steam page of the developers who created the games.
Arcanum: Of Steamworks and Magick Obscura – 22 Aug, 2001
Arcanum: Of Steamworks and Magick Obscura is the epitome of a classic isometric RPG. A massive world with a variety of bizarre characters awaits exploration. The party members use a complex system of attributes that will vastly change your playstyle. Though some elements are sure to seem dated to new players in 2021, the depth and passion that went into creating the world and the constant conflict between magic and technology are still some of the most interesting aspects in gaming history.
Developed by Troika Games and published by Sierra On-Line, Arcanum: Of Steamworks and Magick Obscura was released on PC over twenty years ago. As the name implies the setting is one of magic and technology co-existing. For completionists this could well take over a hundred hours of game time, as there are hundreds of unique characters and a vast land to explore with an optional turn-based combat system. You can take a look at Arcanum on GOG.
Geneforge series – 2001/2021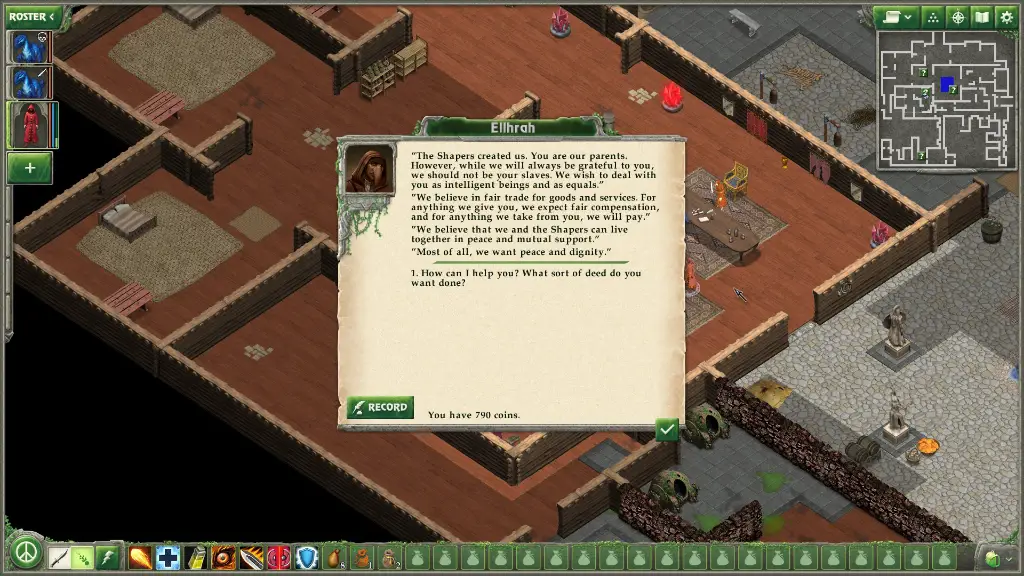 Another hard-core RPG series from devs behind Avernum, Spiderweb Software. Enormous worlds and the possibility to create armies of creatures await. Players can become heroes or focus on fulfilling quests to become stronger. The first game in the Geneforge series was available back in 2001, followed by four Geneforge games spanning several years until arriving at the most recent entry, Geneforge 1 Mutagen. Both have been covered and reviewed on Turn Based Lovers. Check out our Geneforge 1 review and Geneforge 1 Mutagen review which were praised as amazing.
Look for Geneforge on Humble Bundle.
Temple of Elemental Evil – 16 Sept, 2003
Made using the Dungeons and Dragons 3.5 ruleset, many have proclaimed it as one of the most faithful interpretations if not the best Dungeon and Dragons game. Among other things it includes old-school pen and paper skills. The combat is very deep and there are plenty of options that may catch those unfamiliar with the ruleset, off-guard. The difficulty of the game can be quite challenging as well. Discover the game On GOG.
Shadowrun series – 25 Jul, 2013
Developed by Harebrained Schemes, Shadowrun: Returns marks the return of the beloved Shadowrun franchise. A Turn-Based Tactics RPG set in a cyberpunk world where magic melds with machines. After Shadowrun Returns comes Dragonfall, a comparable sequel. A Shadowrun by its very definition is to make a successful data theft from a targeted corporation. A later standalone version with the title Shadowrun: Dragonfall – Director's Cut became available shortly after its initial release.
Shadowrun: Hong Kong is a less-linear and much larger CRPG than Dragonfall. This incarnation possesses some improvements with its spells as well. In terms of the big picture, the changes between these two versions may sway players to enjoy one more over the other or vice-versa. This title may not be as difficult as the prior Shadowrun games but is still worth checking out if you are a fan of the series. Check out the bundle with all the games of the series on Humble Bundle.
Wasteland 2 – 19 Sept, 2014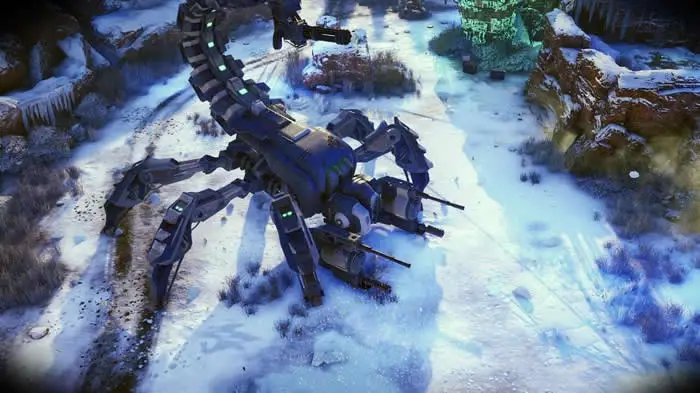 Wasteland 2 is a relatively recent entry that takes a traditional RPG approach that old-school enthusiasts will enjoy. It involves large amounts of decision making, character creation and gameplay that can easily require over 100 hours to play, possessing a good amount of replayability. Being that it is made by the producer of the first Fallout, fans of that game will not be disappointed either. Read our full review and take a look at Wasteland 2 on Steam.
Divinity: Original Sin – 30 Jun, 2014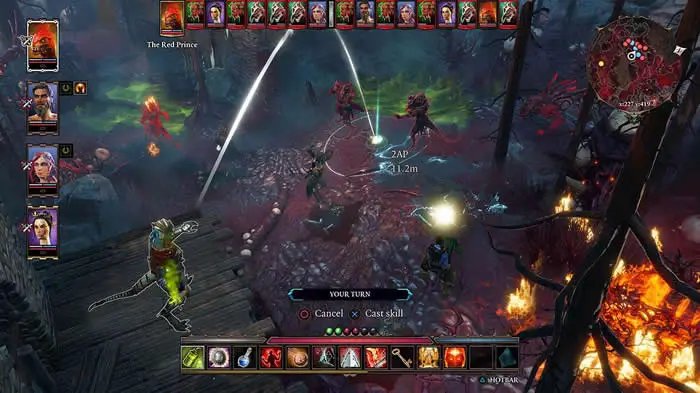 Divinity: Original Sin is a decent option for those starting in the CRPG genre. It has a great and polished skill system where you need to think about what to do beforehand. The combat is good, although RNG can be the defining factor causing a good deal of frustration. An enhanced edition of the game adds a moveable camera to its isometric view, among other improvements. It can be found on Humble bundle.
The Age of Decadence – 14 Oct, 2015
The Age of Decadence is an Isometric RPG for those who love RPGs. The choices made can vastly alter outcomes which adds lots of replayability value if you so choose. The story is post-apocalyptic in nature with a Roman tilt to it. It can be text-heavy at times but old-school enthusiasts will not mind this so much. As with most CRPGs the game can be difficult and as a result of this you can completely avoid battles. Age of Decadence can be found On Steam.
UnderRail – 18 Dec, 2015
Developed by Stygian Software, UnderRail is a very retro-style Isometric CRPG. The story takes place in the near future on Earth where the surface has become uninhabitable and so the population is forced to live underground in a system of metro stations. Providing the definition to its title – UnderRail. As this is aimed at an old-school audience it may not be the friendliest game for beginners difficulty-wise. It can be found On Steam.
Torment: Tides of Numenera – 26 Jan, 2016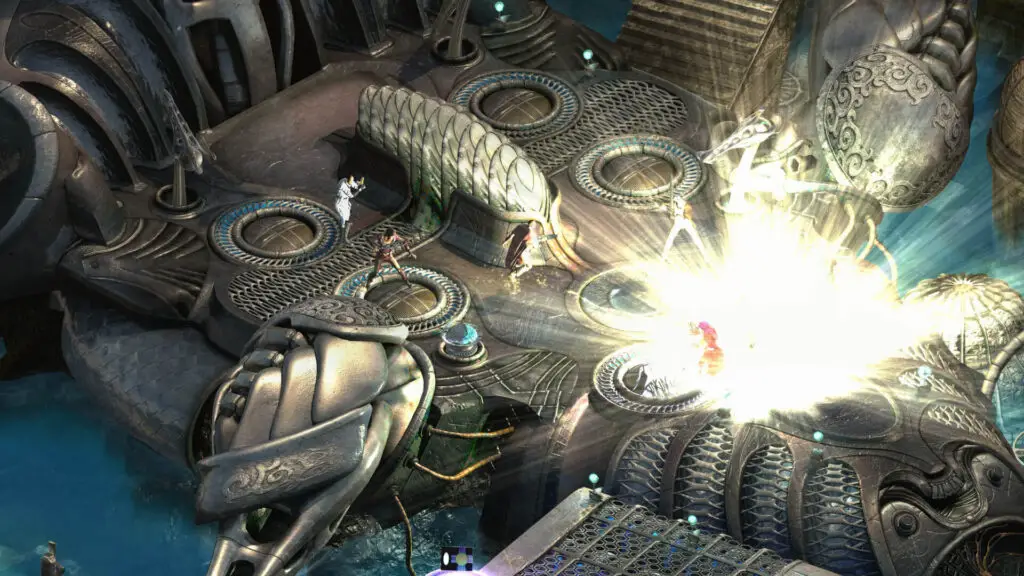 Pitched as a spiritual successor to Planescape: Torment, Torment: Tides of Numenera was developed by inXile Entertainment. The overall tone focuses on the individual rather than the bigger picture so the experience will not seem as on a grand a scale, as those found in other CRPGs. Nevertheless you can choose your gender, characteristics, and even personality. The game may not appeal to combat enthusiasts as it can feel as though playing a visual presentation. Get it on Humble Bundle.
Divinity: Original Sin 2 – 14 Sept, 2017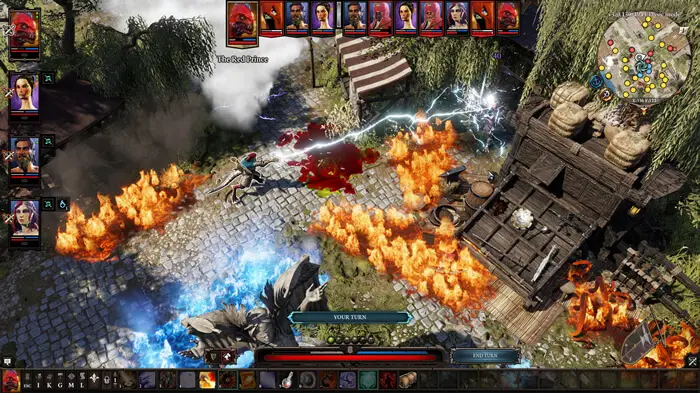 A follow-up to the previous game, Divinity: Original Sin 2 makes additional changes to the original. You can now play with four players online instead of just the usual two. Combat is less dependent on RNG as well. The story feels more expanded upon because of greater character interaction and a less linear story. It is probably up to the player to determine which one is better but the second one definitely feels alot more polished. Learn more with our in-depth analysis.
Find the Definitive Edition on Steam.
ATOM RPG: Post-apocalyptic indie game – 28 Nov, 2017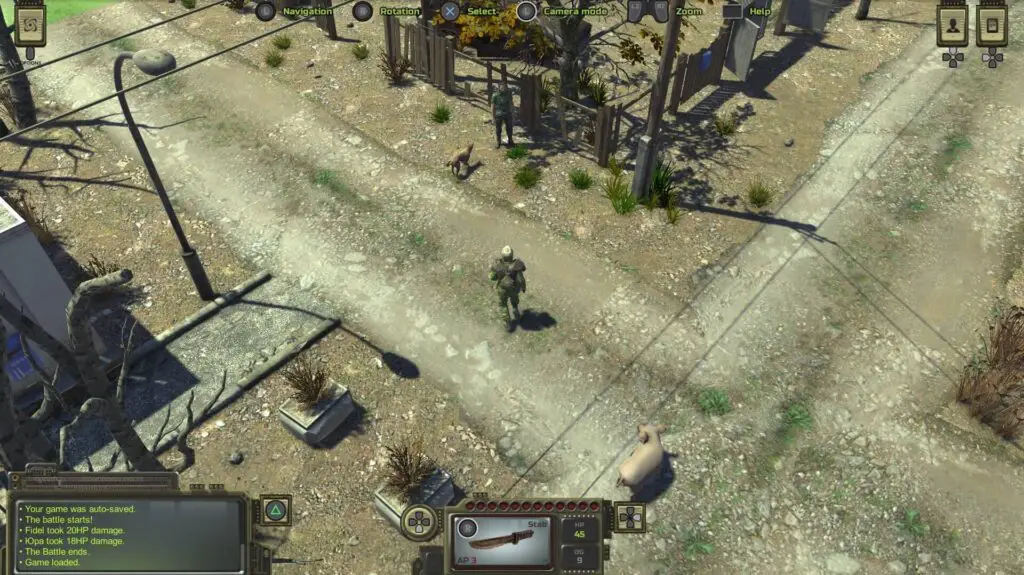 This is an indie game that has taken its inspiration from CRPG classics such as Fallout and Wasteland. The game takes place in 1986 where there was a nuclear holocaust and you play as one of the surviving members. It has a very Russian feel to the game where the game creators even refer to it as a "Soviet Wasteland." There are many places to explore and numerous skills to master. Check out ATOM RPG review.
Locate it On Steam.
Pillars Of Eternity II: Deadfire – 8 May, 2018
Developed by Obsidian Entertainment, Pillars of Eternity II: Deadfire is an isometric turn-based CRPG sequel with a pirate aesthetic that tries to improve upon the original. The story was praised by many as being superb. The combat , originally born as Real-Time with pause was followed up with a turn-based mode thanks to the 5.0 patch. It may not feel as unforgiving as other CRPGs but it is an engaging game nonetheless. There are plenty of DLC to play, some of which are free. More than adding to its already decent replay value. Read our detailed Pillars of Eternity II review.
You can get Pillars of Eternity 2 on Humble Bundle.
Pathfinder: Kingmaker – 25 Sept, 2018
Developed by Owlcat Games and published by Prime Matter, this has been compared to being an alternate version of Baldur's Gate. It has Real-Time combat that can be very simple and yet complex if you are willing to delve into its depths. Now patched it can be played in turn-based mode. Be warned that its difficulty remains very high. With so many isometric CRPGs being difficult it should not come as a surprise that it follows this trend. As do its DLC expansions. It can also be found On Humble Bundle.
Encased – 26 Sept, 2019
Developed by Dark Crystal Games comes another post-apocalyptic isometric CRPG. This one is set in an alternate 1970s timeline. A fun aspect of this game is the use of charisma which allows you to smooth-talk your way out of fights. Conversely the large variety of weapons makes it difficult to get tired of fighting. There are plenty of choices for you to make and as a result, outcomes to deal with. A particular highlight is the way many different people from different walks of life are able to join you on your adventure. Available on Humble Bundle.
Disco Elysium – 15 Oct, 2019
The name alone of this RPG might pique your interest even if you are not a fan of RPGs. Surprisingly Disco Elysium hardly has any combat in the traditional sense, choosing to focus on character interaction, story-telling, and exploration. The recently released final cut edition of the game adds new items, dialogue and choices that go with them. New quests, and fully-voiced dialogue also make an appearance. This title is one of the best isometric RPGs ever made. As you can read from our review.
Disco Elysium can be found On Steam.
Colony Ship: A Post-Earth Role Playing Game – 23 Jan, 2020
Although Colony Ship is still in early access development-wise, it has been heaped with great praise from what the game developers have shown fans thus far. Instead of taking place on earth, the setting takes place within the confides of a huge ship heading to Proxima Centauri. The closest known star to the sun at a distance of approximately four light-years away. Be ready for a challenge as the developers have specifically stated that this game is intended to be very challenging. Available On Steam.
Wasteland 3 – 28 Aug, 2020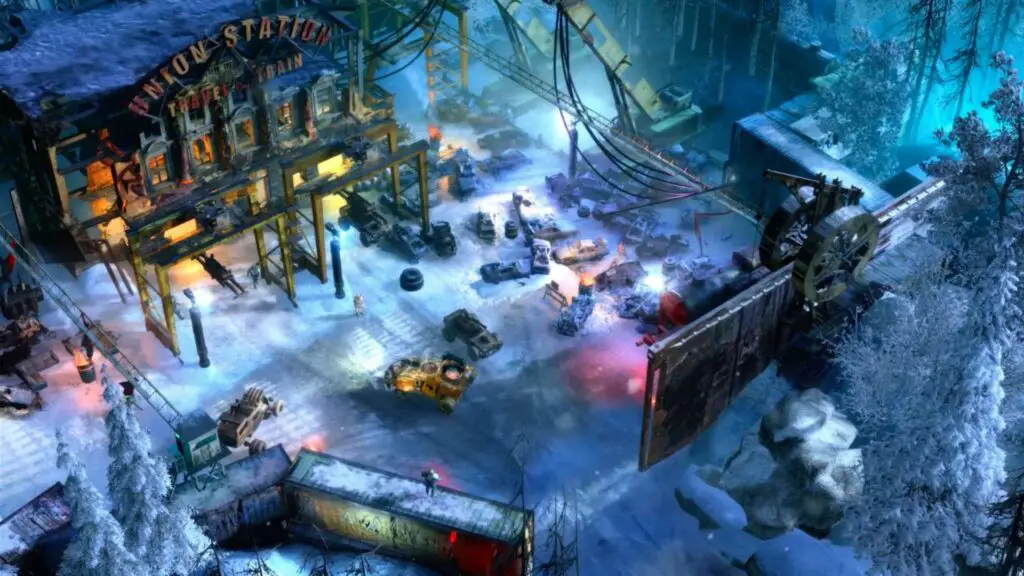 Wasteland 3 is the direct sequel to Wasteland 2 and doesn't disappoint either. It has well-balanced gameplay but can be very difficult at times—although that should be taken as a badge of honour in the RPG genre. The post-apocalyptic feel the game generates, is intense and one of the best you will find. Just be warned as it is not a family-friendly game. To be fair a series named Wasteland should provide enough warning by its title alone. Check out Wasteland 3 review to learn more.
Wasteland 3 is on Humble Bundle.
Baldur's Gate III – 6 Oct, 2020
Developed and published by Larian Studios Baldur's Gate III is very much the anticipated third entry into the series. Currently in early access with its release scheduled for 2022. Plenty of content has been shown by the developers and already praised by fans of the series. Enough to warrant a spot on the list. However there has been some criticism of its similarities with the Divinity series rather than staying true to the original Baldur's Gate. Will be available On Steam.
Solasta: Crown of the Magister – 20 Oct, 2020
Developed by Tactical Adventures, Solasta: Crown of the Magister is an RPG that tries to stay as faithful as possible to the Dungeon and Dragons SRD 5.1 ruleset. The game features an extensive character creation tool and has a deep storyline. Environments play a key factor as you can destroy bridges, knock down columns and the like, to change to the battlefield in your favour. Enemies are even sometimes susceptible to light in a feature the game calls DarkVision. There is even a dungeon making feature should you tire of the regular content. Check out Solasta: Crown of the Magister review
On Humble Bundle.
Pathfinder: Wrath of the Righteous – 2 Sept, 2021
Following in the footsteps of its previous entry, Pathfinder: Wrath of the Righteous delivers a story-intensive CRPG with dozens of character classes to choose from. With over a thousand spells and abilities to utilise. This time the game naturally offers a turn-based mode. There are some dark themes in this game to keep in mind when playing. Check out Pathfinder: Wrath of the Righteous review.
Wrath of the Righteous is on Humble Bundle
ATOM RPG Trudograd – 13 Sept, 2021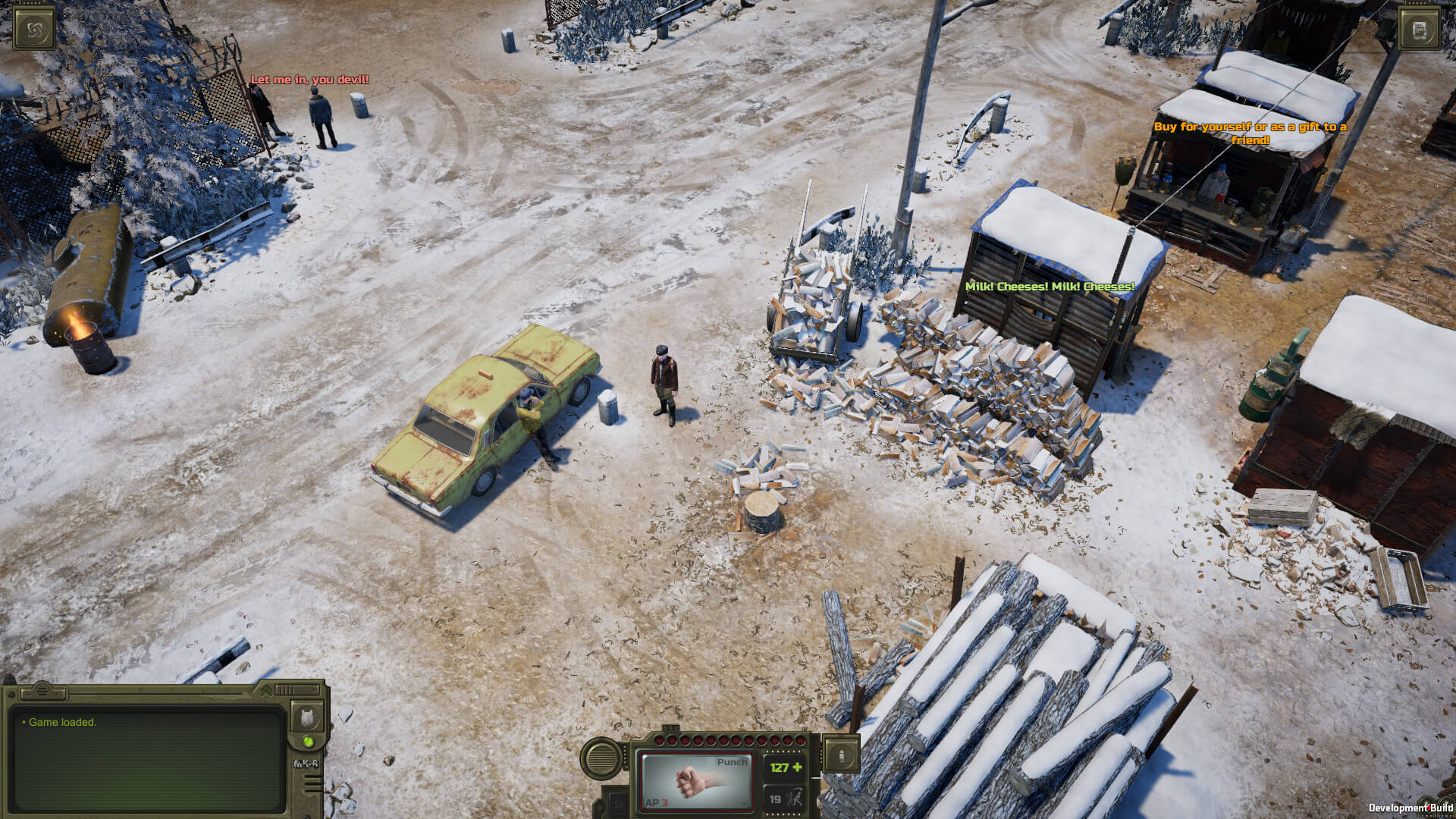 Trudograd is a direct sequel to ATOM RPG so it is advisable to play the prequel before this one. What is neat is that if you have a post-game save from the first ATOM RPG, you can continue playing as your character from that one. With hundreds of weapons, many weapon mods, hundreds of characters it possesses a decent amount of gameplay with many hours and hundreds of quests to complete. ATOM Trudograd is a sequel that stays true to the original and will not disappoint if you enjoyed the first one. Trudograd is available on Steam.
Gamedec – 16 Sep, 2021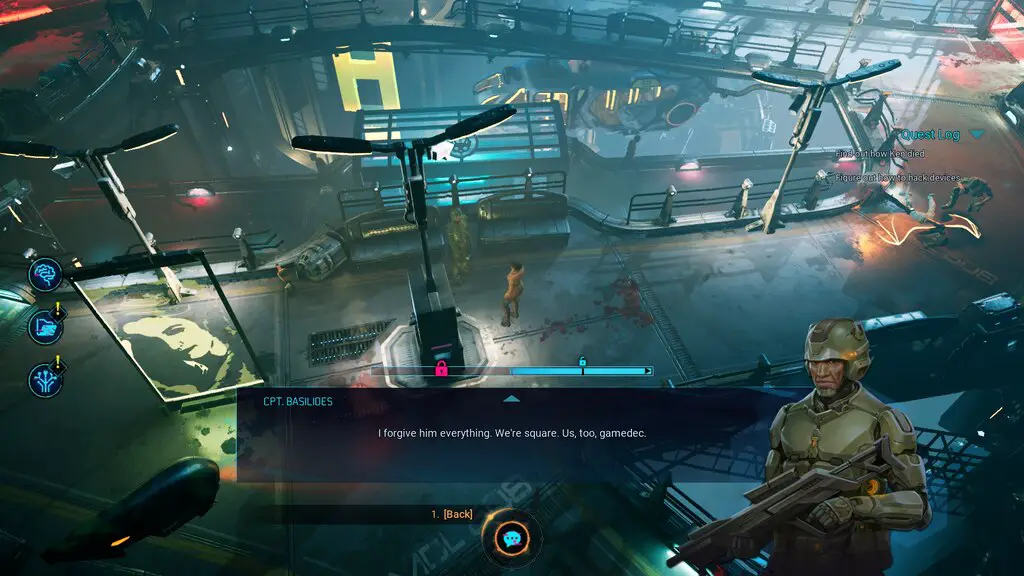 Gamedec is a single-player game set in a cyberpunk world. Gameplay is interesting as you play as a detective that must decipher clues and gather information to solve dastardly schemes and prevent more from happening. As you play as a detective NPCs and such do not treat the player as they usually would in a CPRG. If you were unable, you should have been able to determine from its description, that this is a non-combative game. Check out our Gamedec review.
Currently On Humble Bundle.
To end with, we ask you to let us know what you think about our collection of the best Isometric Turn-Based RPGs. Have we missed something? Do you disagree with any of the entries? Let us know in the comments below and we will update the list. Remember to also check out the video version of this article.