2022 has been a great year for tactical strategy games, especially when it comes to turn-based titles! There are still several weeks to go, and at least one highly-anticipated game (Marvel's Midnight Suns) is still to come, but that's no reason not to take a look back at the year's big winners.
If you're looking for games with lots of tactical options, unit customization, and a chance to put your strategic skills to use, these are the best games of 2022. Which ones were your favorites?
Let's start this list of the best tactical strategy games of 2022 so far.
Tactics Ogre: Reborn
After months of waiting, players finally have a chance to play the latest incarnation of the classic TRPG. Tactics Ogre Reborn is the slickest version yet of one of the genre's most important titles. While the original look and feel remain intact, quality-of-life upgrades bring Tactics Ogre fully into the twenty-first century.
Whether it's your first time experiencing this masterpiece or you've been a Tactics Ogre fan since the beginning, this is one game that RPG fans won't want to miss before 2022 is over.
Get Tactics Ogre Reborn on Steam
Get Tactics Ogre Reborn on Switch
Get Tactics Ogre Reborn on PlayStation
Warhammer 40,000: Chaos Gate – Daemon Hunters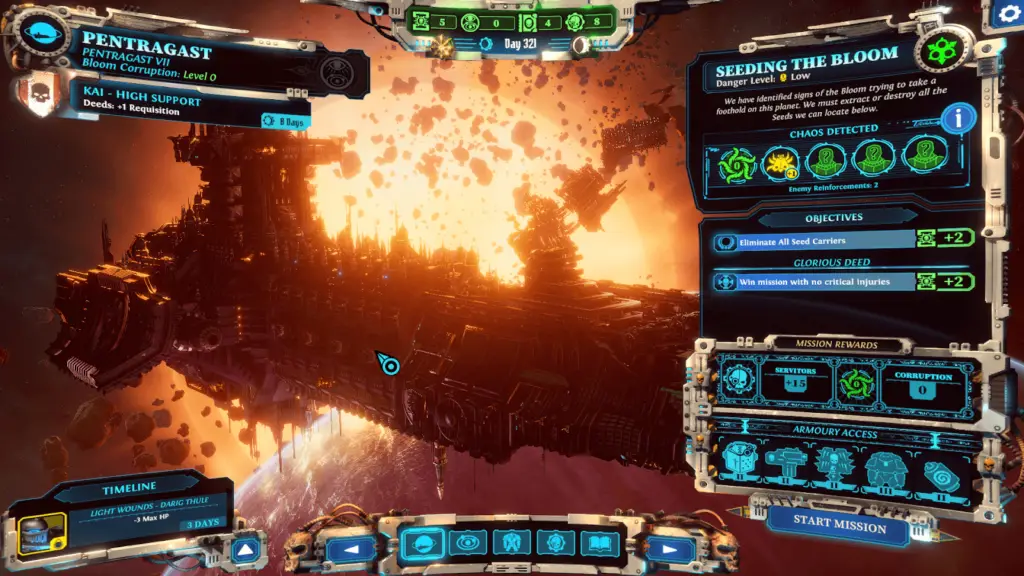 There have been a lot of Warhammer video games over the years, but Chaos Gate is one of the best yet. Commanding a squad of Grey Knights in their eternal battle against the forces of Chaos, this strategy epic gives players the personal squad stories of XCOM in the fan-favorite 40k universe.
Lots of games say that they'll force you to make hard choices, but Chaos Gate goes all in. You'll have to abandon entire planets to the depredations of Chaos to ensure your overall victory. What sacrifices will you make in the name of the Emperor?
Get Warhammer 40,000: Chaos Gate – Daemon Hunters on Steam
Get Warhammer 40,000: Chaos Gate – Daemon Hunters on Epic
Lost Eidolons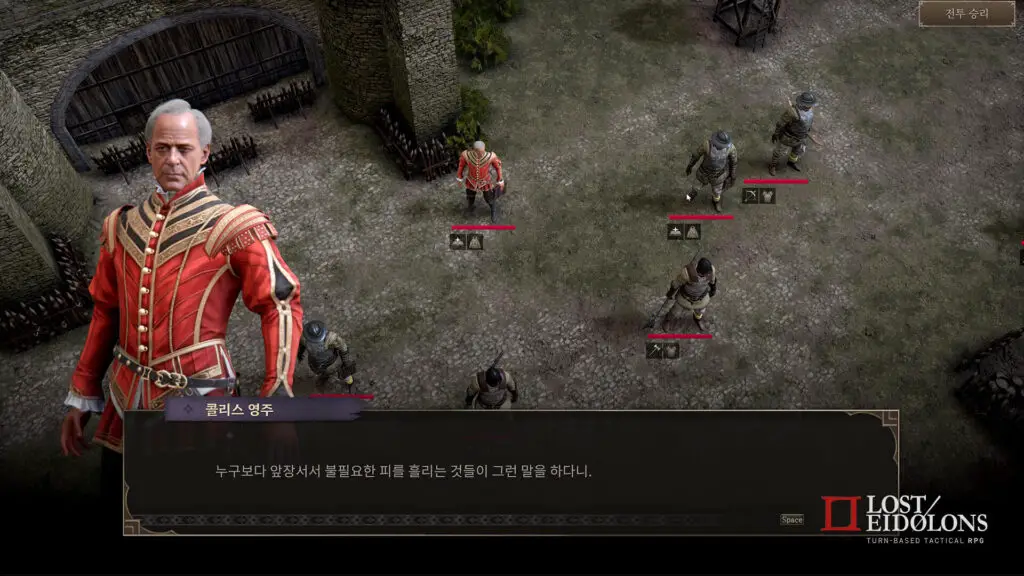 If you're a Fire Emblem fan who's played every route in Three Houses and can't wait for Engage in January, Lost Eidolons is a great choice to keep your tactical mind sharp. It has a more Western feel than the anime visuals of Fire Emblem, but the grid-based gameplay and do-or-die battles are there in all their glory.
As a mercenary leader, you'll have to navigate the shifting loyalties of a civil war. Lead your band to glory or death on battlefields full of enemy soldiers and fantasy monsters!
Triangle Strategy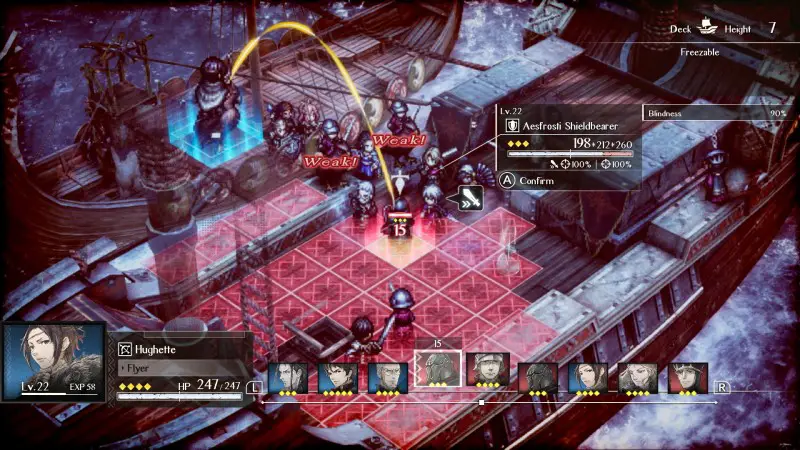 A worthy successor to games like Final Fantasy Tactics and the aforementioned Tactics Ogre, Triangle Strategy is a fully modern tactical JRPG with some neat twists on the classic formula. Each member of your party will vote on a strategy as each chapter of the plot unfolds, making your relationships with teammates and understanding their motivations key to getting the outcome you want!
Of course, the center of Triangle Strategy is the gameplay, and players looking for tactical depth will find it in spades with this game. Triangle Strategy was one of the year's first big games, so if you missed it at launch, now is a great time to pick it up.
Get Triangle Strategy on Steam
Get Triangle Strategy on Switch
Expeditions: Rome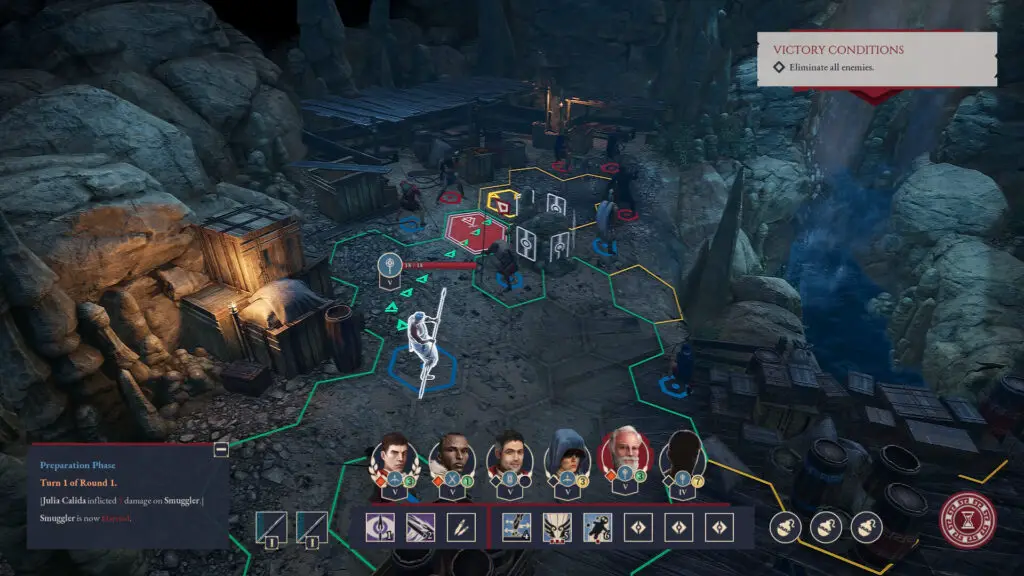 Expeditions: Rome is a wonderful blend of tactical battles and open-world CRPG freedom. As a rising Roman legate, you'll serve the Empire's interests – and your own – across a historically-inspired campaign. Of all the games on this list, Expeditions: Rome gives players the most ability to carve their own path.
Players' decisions will affect their relationships with other characters, as you might expect, but when you hold the fate of an empire in your hands there are bigger consequences than whom you'll meet on the battlefield! Every player's story is different in this grand adventure.
Get Expeditions: Rome on Steam
Symphony Of War: The Nephilim Saga
Lost Eidolons is a great pick for fans of recent Fire Emblem games, but if you're looking for a title that hearkens back to the classics, Symphony Of War is an indie title that you mustn't miss. If you didn't know better, you might think that this game's pixelated battlefields were straight out of a lost GBA game!
Of course, Symphony Of War is much more than just "a game like Fire Emblem." Its unique setting and story hold up with some of the best classic RPGs, and the ability to form squads around individual heroes gives it a level of customization unlike any other game of its kind.
King Arthur: Knight's Tale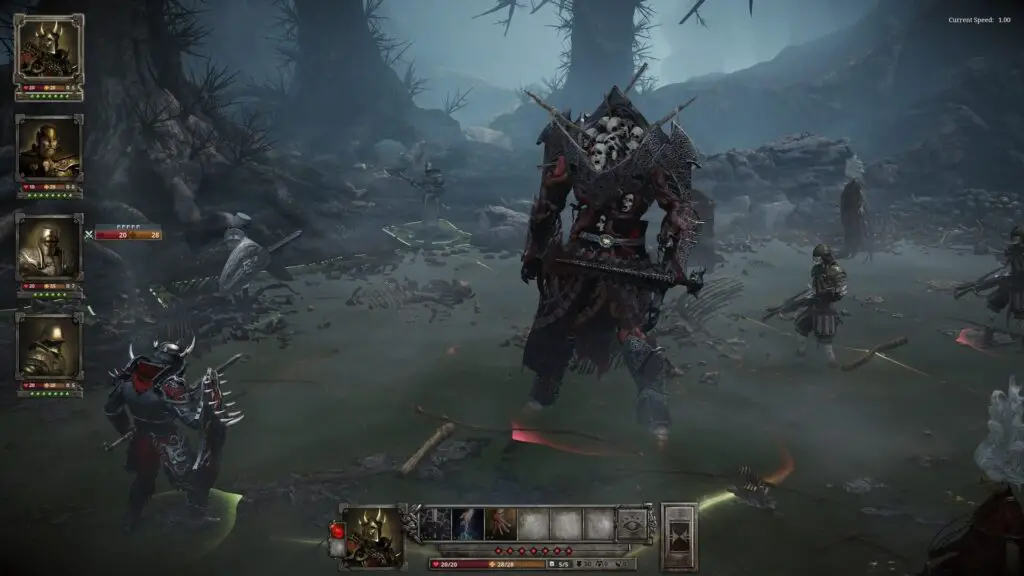 This dark fantasy game takes players to the corrupted shores of Avalon, where the undead Knights of the Round Table have been called back from death to defend Britannia once more. King Arthur has returned as a death-dealing abomination, and only the resurrected Sir Modred can stop him, aided only by the knights that are willing to join his cause.
King Arthur: Knight's Tale allows for multiple playthroughs, as your choices and Mordred's alignment determine which knights will join your quest and which ones will try to stop you. Fans of Arthurian Legend won't want to miss this grimly-imagined sequel to the tale!
Get King Arthur: Knight's Tale on Steam
Hard West 2
Wild West shootouts are perfect for tactical strategy games, so it's perhaps a bit surprising that there aren't more games like Hard West 2. This game's setting is a supernatural and spooky version of the archetypal frontier, where demons and the walking dead are just as dangerous as wild animals and vicious outlaws.
Players looking for a challenge will find plenty of danger to overcome in Hard West 2. The game favors a high-risk, high-reward playstyle; whenever a teammate kills an enemy, all of their action points are refilled, letting them keep fighting… but if they miss, they could be stuck with a big old target on their back!
Disgaea 6 Complete
Suppose you're the kind of player who sinks hundreds of hours into a single game, maxing out every character and finding every possible secret. In that case, you probably already know the Disgaea series quite well. This comedic action series about the eternal struggle for control of the Underworld is a household name among JRPG fanatics. The newest installment promises to be just as over-the-top as its predecessors.
The Complete Edition includes all of the game's previous DLC, allowing you to get even more gameplay out of an already expansive title. Disgaea 6 Complete is a perfect game for players who need a little chaos in their lives.
Get Disgaea 6 Complete on Steam
Get Disgaea 6 Complete on Epic
Get Disgaea 6 Complete on PlayStation
Digimon Survive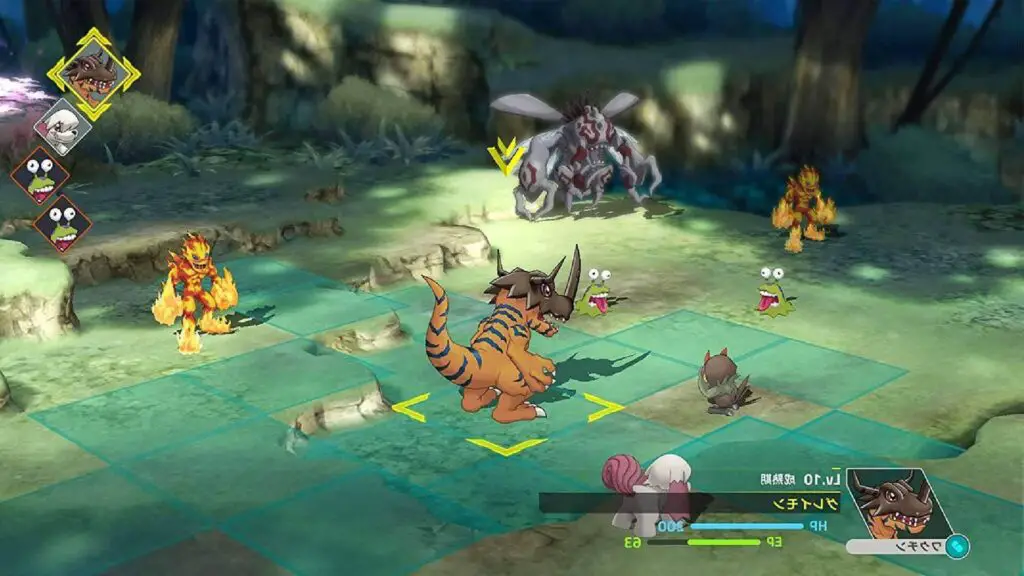 The classic Digimon series has been seeing a bit of a revival lately, and Digimon Survive is part of that resurgence. This combination of visual novel and tactical RPG lets players battle classic creatures against one another, all while meeting a new cast of characters!
As you would expect from a Bandai Namco title based around one of their most famous properties, Digimon Survive is a great-looking game, and the Digital Monsters spring to life during their high-powered fights. Whether or not you're a fan of the series, this is one monster battler you should definitely try.
Get Digimon Survive on PlayStation