Welcome to a brand new episode of Keep an Eye on It, where you'll find a comprehensive rundown of the latest announcements for new and upcoming RPGs. Today, I've compiled a list of ten intriguing titles, nearly all of which are indie, with the exception of SQUARE ENIX's RPG set to arrive on both PC and Playstation.
So, let's kick off this sixtieth episode with a bang and delve into the ten RPGs that are set to be released on both PC and console. Get ready to be blown away!
Cassette Beasts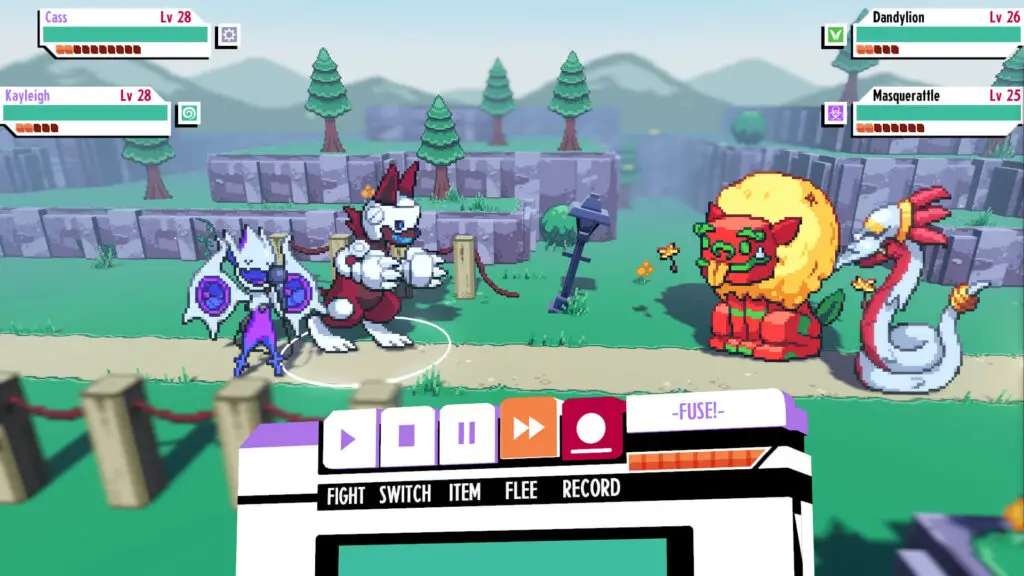 In this open-world RPG, you will embark on a journey through the mysterious island of New Wirral, where you'll encounter a plethora of strange and fantastical creatures. As you explore the rich and diverse open world, you'll discover dungeons, puzzles, and challenges that can only be overcome with the help of your monster abilities. And with a cast of human companions by your side, you'll form bonds, build relationships, and become a better team to take on even greater challenges.
Cassette Beasts turn-based battles aren't just about brute strength. You'll need to master a deep and strategic battle system, taking advantage of elemental chemistry to gain the upper hand. And if you're not up for the challenge alone, why not team up with a friend for local multiplayer couch-co op? Together, you'll explore the island, transform, and battle in epic fashion. Cassette Beasts will arrive on April 26, 2023, on Steam, the Microsoft Store, and PC Game Pass, with a release on Nintendo Switch, Xbox Series X|S, Xbox One, and Xbox Game Pass planned for later in the spring.
Live a Live
Square Enix has announced that the award-winning HD-2D JRPG, Live A Live, will also be available on PlayStation 5, PlayStation 4, and PC (via Steam) on April 27th. The game was previously released as an HD-2D remake on Nintendo Switch last year, receiving numerous accolades in the meantime. Developed by the Asano Team, the esteemed author of Octopath Traveler, Bravely Default, and Triangle Strategy, Live A Live is an HD-2D narrative RPG.
Live A Live offers players the opportunity to freely experience eight different stories with eight different characters, each set in a unique period with scenarios ranging from prehistory to the Wild West. Each chapter offers a series of different gameplay dynamics to master, such as stealth, suspense, and trap placement, all regulated by a specific turn-based combat system.
Players can also adapt the adventure according to their preferences thanks to the episodic format, which allows them to complete chapters in their preferred order or even partially advance them in parallel.
Goblin Stone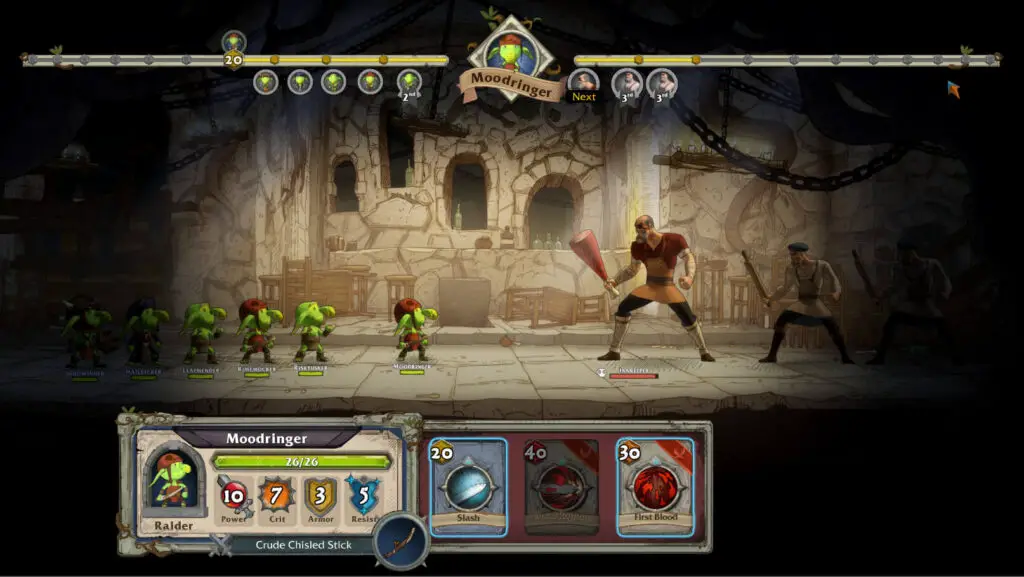 Few days ago, Orc Chop Games Dev announced their partnership with Publisher Curve Games for the release of their Strategy Survival RPG Goblin Stone. In the game players must lead a ragtag group of goblins through procedurally generated levels, battling despicable humans, elves, and dwarves in an innovative turn-based battle system.
Along the way, they must build a great goblin lair, selectively breed goblins with the best genes and traits, and build an adventuring party made up of unique goblin classes like the Raider, Guard, and Shaman. Goblin Stone has already received critical acclaim, winning the Devgamm! Fall 2021 Best Indie Game award and being named a finalist at the 2021 Tencent GWB Game Awards. The game is set to release on Steam in 2023 and on consoles in 2024
Deliverance & Reign
Deliverance & Reign is a roguelike deckbuilding game that allows players to choose between playing as the heroes invading Alaric's Castle or as Alaric himself defending his throne.
The game has two unique modes, Deliverance and Reign, each offering separate gameplay experiences with their own progression, saves, and achievements. In Deliverance, players must navigate four floors of the castle, defeating monsters and bosses to ultimately face Alaric. In Reign, players control Alaric, commanding minions to defend against the invading heroes. It features multiple difficulty modifiers and achievements, making it challenging for both beginners and hardcore fans.
Deliverance & Reign has no release date yet but an enjoyable demo on Steam.
Wrestle Story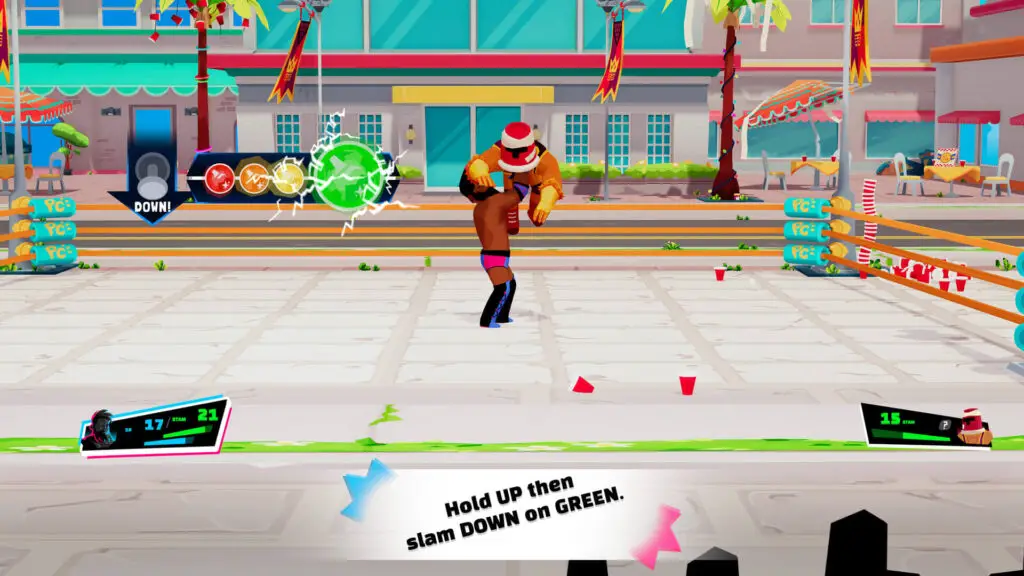 Wrestle Story is a newly revealed turn-based RPG game where wrestling is the central theme. Tic Toc Games has developed the game, which tasks players with taking down the current champions across five territories. The game can be customized from scratch, including entrance music and signature moves, and will require players to use tag team moves and perfectly-timed attacks to wear down their opponents.
Wrestle Story's release date and other platforms, apart from PC, have not been confirmed yet.
Space Prison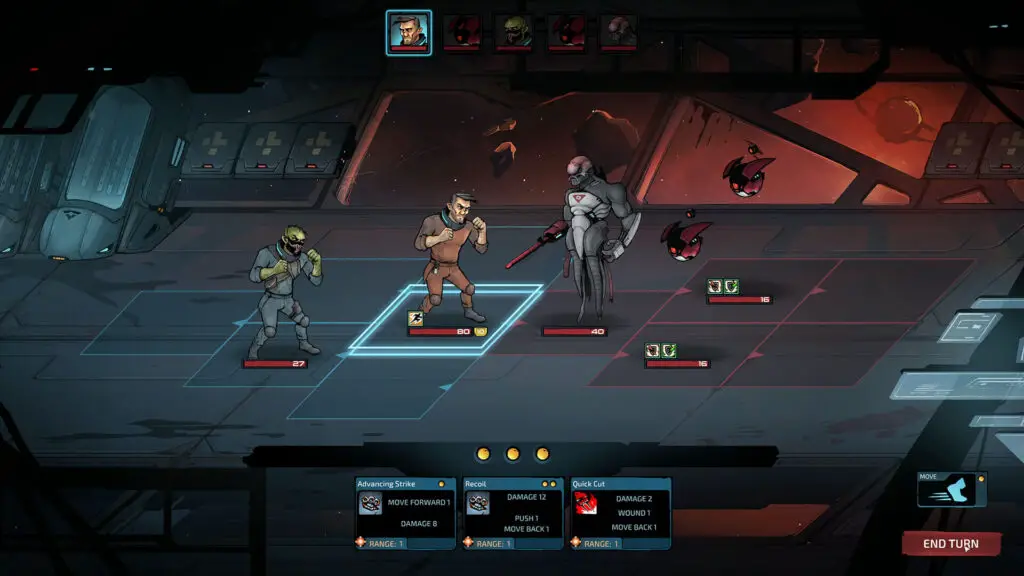 Wooden Alien, a new game development studio based in Kraków, Poland, has announced its debut title, Space Prison. This tactical turn-based survival brawler features cell-base building elements and a unique social ladder system. It will be available on Steam PC, PlayStation 5, and Xbox Series.
Set in an intergalactic maximum security prison, Space Prison challenges players to uncover the mystery of the grim facility and a legendary convict who is said to have escaped it. Its unique social ladder system will see players forming alliances and enemies in a fight for survival, offering a diverse cast of cosmic characters, each with their own special abilities, weapons, and equipment that can be crafted and upgraded. No release date yet.
The Duelist: Sanaculus
Duelist: Sanaculum centers around Giacomo, a former mercenary officer who finds himself in the midst of a conflict between wealthy city-states, and must lead his squad of condottieri to play a key role in the fast-paced war while discovering mysterious forces behind the enemies.
In The Duelist: Sanaculus, players can gather and equip their own mercenary squad, explore a rich medieval world, and manage their own mobile camp. The game also features a unique duel mode, where players must challenge enemy officers or defend against hired killers. The squad members each have their own past and present, which are revealed in the central plot, including the Impostor, the Deserteur, the Bounty Hunter, the Covetous Knight, and the Hermit, each with their own distinctive skills and weapons.
The Duelist: Sanaculum has no release date yet, but devs give the possibility of playing the demo on Steam.
Desktop Dungeons: Rewind
Desktop Dungeons: Rewind is an addictive and immersive tactical roguelike game that will quickly capture your attention and challenge your strategic skills. With the ability to bargain with gods, equip your spoon, and pick your battles, you will need to explore bite-sized dungeons and face off against deadly monsters to acquire the gold needed to found a new kingdom.
In this modern remastering of the award-winning game, you can choose from a diverse cast of replaceable adventures, each with unique abilities and strengths. As you explore the dungeons, you can reveal hidden terrain to regain health and mana, but you must plan your route carefully or risk facing the final enemy with nothing left.
In addition to the immersive gameplay, Desktop Dungeons: Rewind offers daily online challenges that will test your skills and allow you to show off your progress to your friends. You can also enjoy the amazing soundtrack by Danny Baranowsky and Grant Kirkhope, as well as all the DLC and hundreds of hours of content that have earned Desktop Dungeons a devoted cult following. The game is set to be released on PC via Steam on the 18th of April 2023.
bio-Synthetica
bio-Synthetica is a 2D RPG with turn-based combat where the player plays R3-M1, a newly activated robot, in a dark and dystopian world. The player must scavenge resources, craft items, and discover clues left behind by decaying corpses to find and protect their creator. The combat requires strategy and can exploit certain "reaction" states for additional damage and effects.
The game has a unique overkill system and fully voiced dialogue. Additionally, there are hidden rooms, puzzles, and a cat in the game. No release date yet but a demo is available on Steam.
LumenTale: Memories of Trey
LumenTale: Memories of Trey, is an immersive Monster Collector RPG set in the enchanting world of Talea. In this game, you'll play as Trey, a protagonist who has mysteriously lost his memories and decides to embark on a journey of self-discovery following a pivotal event. As you explore the vast and beautiful land of Talea, you'll encounter a rich cast of characters, confront dangerous challenges, and learn all about the deep-seated animosity that divides the region.
But Trey is not alone in his journey. Along the way, he'll discover Animons, mystical creatures made of a special energy that can affect the feelings and souls of every living being. Using a device called the Holoken, Trey can catch and battle Animons, each with their own unique strengths and weaknesses. By interacting with these fascinating creatures, Trey will uncover the secrets of the land and the truth about his forgotten past.
LumenTale: Memories of Trey is a game of exploration, experience, and emotion that invites players to immerse themselves in a captivating story of self-discovery and adventure. No release date yet.
This episode ends here. Let us know what you think about these 10 Turn-Based RPG Announcements by joining our Discord Server and Youtube Channel.