With the new PlayStation Plus service's goal to bring back the classic libraries, I'd like to explore the world of turn-based RPGs on the original PlayStation.
The original PlayStation was full of timeless turn-based RPGs; to this day, the likes of Grandia HD Remaster get very positive feedback on Steam. Here, I'd like to revisit the ten best turn-based RPGs on the original PlayStation. Keep in mind that this list, much like any, is subjective, and my taste in games might differ from yours.
10 – The Legend of Dragoon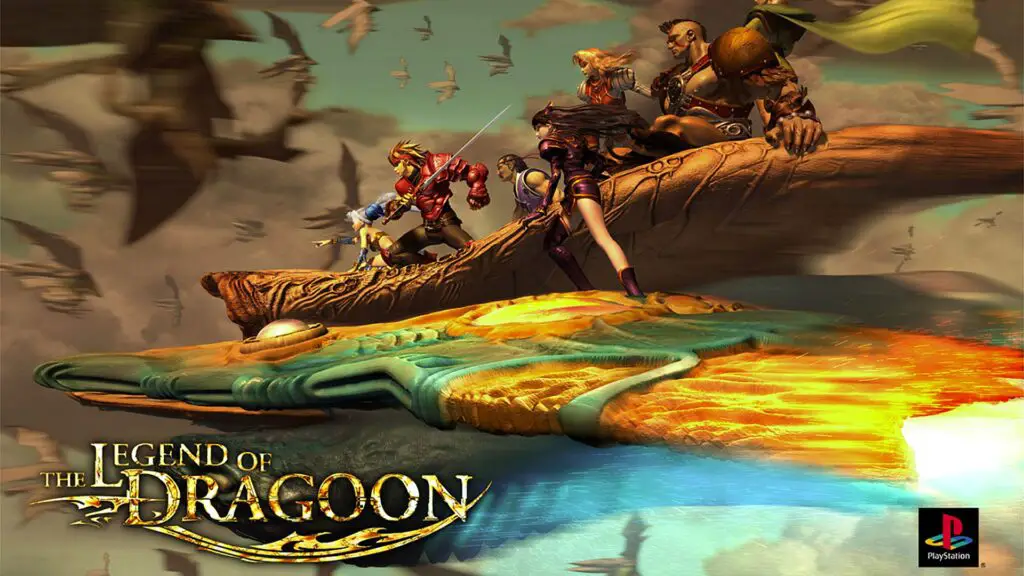 Set in a world born of conflict between mankind and dragons, The Legend of Dragoon tells the story of a young, traumatized therianthropic hero, and his pursuit of meaning in life. Most of the game's themes revolve around metamorphosis and the Kantian question about body and soul.
What makes The Legend of Dragoon stand out is its inventive combat. The game combines turn-based battle mechanics with QTE. The result is engaging gameplay, that award-winning games, like South Park: The Stick of Truth and its sequel, use to this day.
9 – Lunar: Silver Star Story Complete
The original PlayStation remake of Lunar: The Silver Star is phenomenal. The game deals with so many heavy and interesting themes, from the destructive nature of love to questioning human agency, and the oppressive nature of religion. I don't think many modern developers would dare to create something like Lunar: The Silver Star and its remake.
Lunar: Silver Star Story Complete, with its striking animated cutscenes, is very memorable and stays with you for a long time.
8 – Front Mission 3
Front Mission 3 might come off as a typical retelling of recycled Cold War science fiction about the awful eastern bloc, and the amazing free market. However, the game uses that assumption to subvert the player's expectation, with a nuanced story set in a morally ambiguous world, bursting with brutal coups, ultra-nationalist leaders, and world-ending programs.
Front Mission's slow, grounded, and heavy tactical combat continues to inspire developers who want to implement clever and thoughtful – but not overwhelming – gameplay into their SRPG.
7 – Wild Arms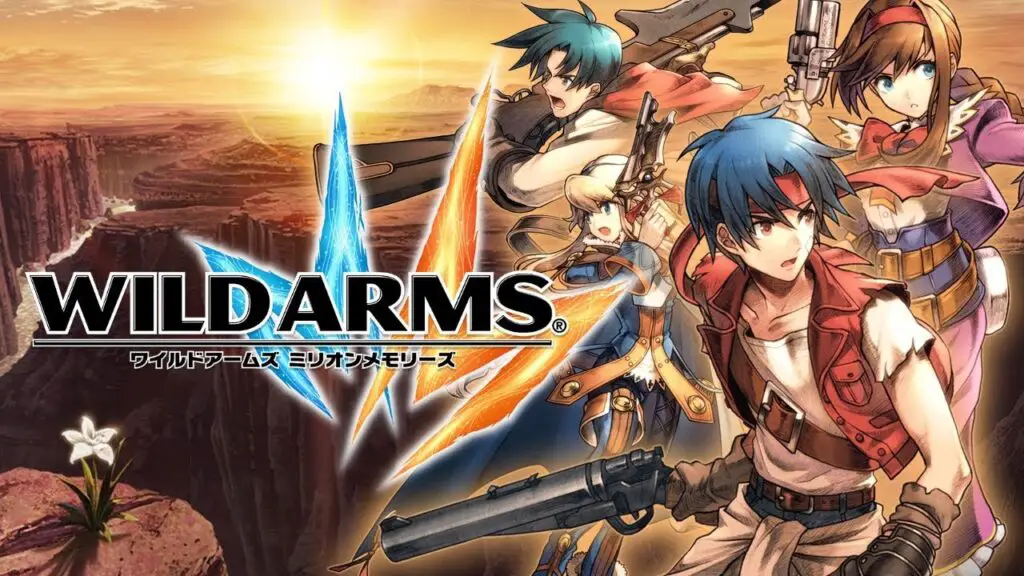 Wild Arms is, in many senses, underrated. It came out right before Final Fantasy VII and was considered to be an RPG filler for those who were waiting for Final Fantasy VII. However, Wild Arms and its sequel, Wild Arms 2, are great RPGs with extremely polished combat and gameplay that has truly withstood the test of time.
It was pretty much the only game on the PS Classic library that I was excited for; probably the one and only good decision about that console.
6 – Hoshigami: Ruining Blue Earth
Speaking of underrated, Hoshigami: Ruining Blue Earth rules! Unfortunately, critics HATED Hoshigami when it came out. IGN gave it a 4. But let me tell you, Hoshigami has only aged like a fine wine. The story and world-building are top-notch; the fact that in-game items, skills, and gameplay elements are all interconnected with the world-building makes everything you do quite meaningful.
Hoshigami: Ruining Blue Earth reminded many of Final Fantasy Tactics when it came out. The gameplay is tactical RPG at its best, and the visuals are simply stunning. However, due to its different and punishing design, many were unsatisfied. Still, as time went on, I believe Hoshigami found the chance to shine slightly brighter.
5 – Breath of Fire IV
Breath of Fire IV starts off as a typical fantasy about rescuing a princess. However, much like the other games on this list, it subverts your expectations – slowly exploring the concept of imperialism and the enigma of mythologies.
Breath of Fire IV looks great, feels great, and plays great. But to me, what makes it unique is its fascination with mini-games and adding entertaining variety to a long journey.
Not only was this gameplay style adopted by other RPGs of the time – such as Final Fantasy, but one can consider modern games, like the Yakuza series, the result of Breath of Fire's inventiveness.
4 – Dragon Quest VII: Fragments of the Forgotten Past
Dragon Quest VII is a delicious mix of thought-out gameplay, a well-designed class system, and Akira Toriyama's timeless art. Although Dragon Quest games aren't famous for their stories, Dragon Quest VII has a solid narrative with interesting plot points.
Another massive departure from other games of the series is its dungeon focused design. This game feels less like a grand journey to save the world. Instead, it's more like a dungeon-crawler about finding fragments to restore a shattered land.
3 – Grandia
Grandia rocks! If you are looking for a visually impressive, well-written RPG with an unforgettable combat system, Grandia is your answer. The dialogues are humorous and lovely to read through. The characters are likable, and all have interesting designs. The combat is one of a kind – with its rotational party roster that never gets old.
Grandia is one of the most charming games on the original PlayStation, and it almost never gets tedious. Even the simplest aspects of the game are enjoyable.
2 – Suikoden II
It's hard to summarize how astonishing Suikoden II is in a few sentences. Suikoden II is a long RPG about the incongruous nature of our world that gives birth to war and conflict. It's about class, race, and brutal socio-economic conditions that make people suffer indefinitely. The pacifists of other pretentious fantasy settings get executed in Suikoden II because they don't understand how deep the issues are.
Suikoden II was way ahead of its time; it strongly rejects the simple-minded individualistic story-telling of mainstream RPGs, where the bad guys get what they deserve by being defeated on the battlefield.
Before we get to number one, here are some Notable Mentions:
Digimon World 3
Xenogears
Koudelka
Chrono Cross
Vanguard Bandits
Persona 2, Persona 2: Eternal Punishment
Rhapsody: A Musical Adventure
Vandal Hearts
1 – Final Fantasy IX
This is a bit of cheating, but if I wanted to include all the Final Fantasy games on the original PlayStation there would be no place for other games! So, I just picked my favorite Final Fantasy instead, as a representative.
Final Fantasy IX is a game that I can easily call a masterpiece – and I don't use this term very often. Everything about it is near-perfect. If you finish Final Fantasy IX once, it stays with you for the rest of your life.