Time to take a look and refresh the list of the best turn-based RPGs coming to PC between the second half of 2022 and 2023. You won't find in this list games already accessible in early access, so titles like Baldur's Gate 3, Darkest Dungeon 2, and many others are missing.
I admit that I had to keep out several games, but the ones present below are, in my opinion, among the best RPGs ever in terms of quality and expectations.
Reverse Collapse: Code Name Bakery
This gritty anime war story takes place in a near-future world where wars and global shortages have led to an upending of the international order. As new superpowers emerge, a second cold war threatens to turn hot. Commanding a squad of soldiers, players will investigate rumors of a mysterious "Code Name: Bakery" that could have massive implications.
In terms of look and feel, Reverse Collapse is what would happen if Valkyria Chronicles were a purely turn-based game with a more futuristic setting. While it's not confirmed, we'd be very surprised if there wasn't ample opportunity to delve into each squadmate's backstory and form bonds with them. We'll find out later this year, as Reverse Collapse is scheduled to launch later this year.
Monochrome Mobius: Rights and Wrongs Forgotten
If you're looking for a full-blown JRPG adventure with a deep setting and detailed story, Monochrome Mobius should be right up your alley. The game follows Oshtor, a young man in search of his long-lost father, in a fantasy world reminiscent of early Japan.
Monochrome Mobius has all the hallmarks of a quality JRPG, from a unique battle system to a memorable cast of characters to eye-popping cutscenes. There's not long to wait, either – the game is scheduled to launch on 19 October.
Sea of Stars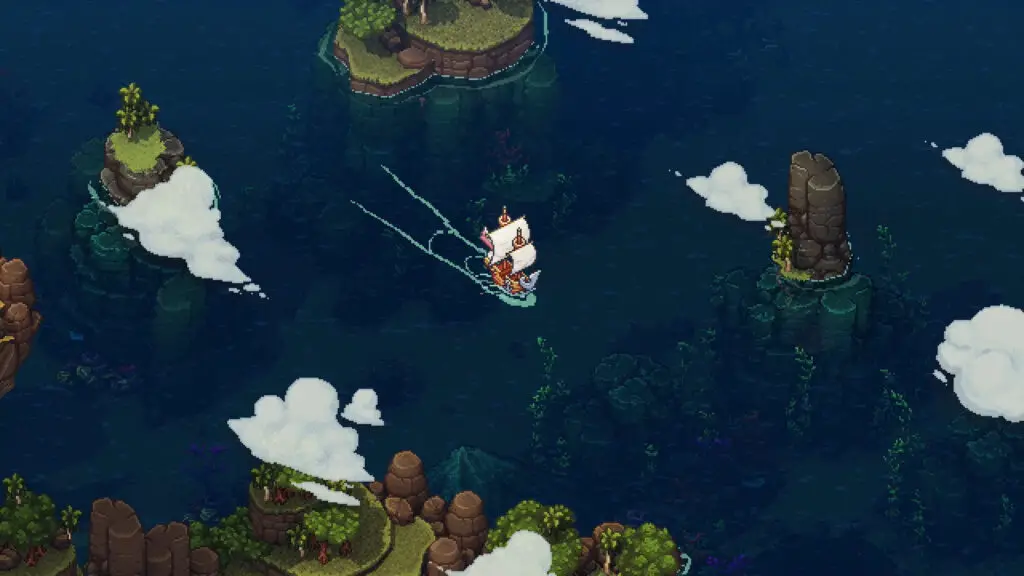 Sabotage Studio's Sea Of Stars is visually breathtaking, and wouldn't look out of place alongside some of the best JRPGs of the late '90s. Its environments, characters, and even menus feel meticulously crafted, ensuring that players will want to explore every corner of its world. Sea Of Stars' retro credibility is taken a step further by a soundtrack composed by Yasunori Mitsuda of Chrono Trigger fame.
While there's plenty to look at in the world that Sea Of Stars brings to life, the game also has a high level of interactivity. Crafting systems, fishing, and even a board game are among the diversions available. You can even jump, climb, and swim through the environment as if the game were a platformer, giving movement a level of versatility not commonly seen in JRPGs.
Sea Of Stars is expected to release in 2023.
Marvel's Midnight Suns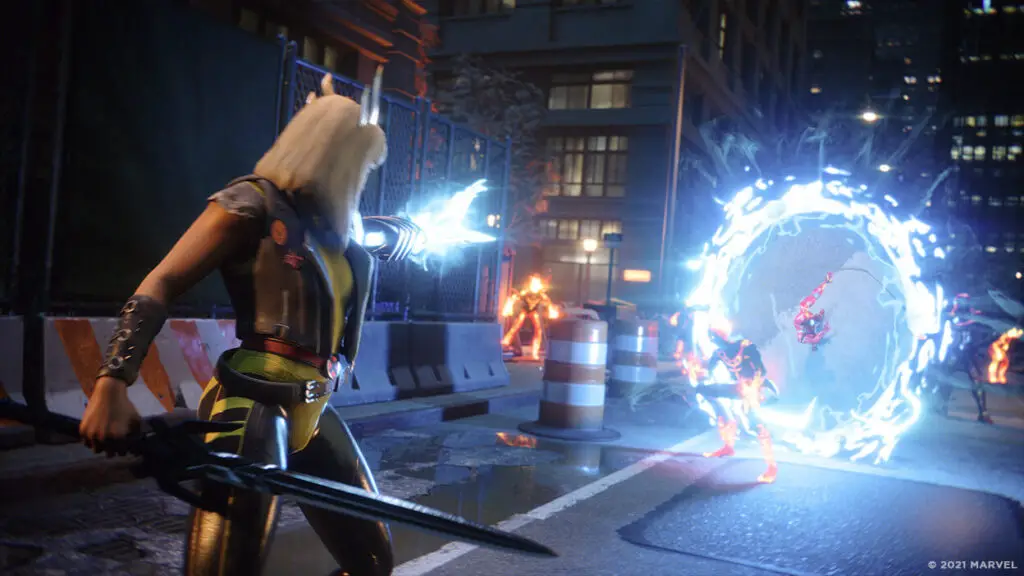 A tactical superhero game with some of the biggest names in pop culture could be a slam dunk – especially one developed by Firaxis, the studio behind XCOM. That's what we're getting with Marvel's Midnight Suns. Each hero's array of superpowers is represented by a card, and you'll build each character's "deck" before going into battle. This should lead to exciting combos and tactical depth.
Even if you're not a Marvel fan, Midnight Suns promises to be a solid game from one of the most respected developers in the strategy genre. However, the developers recently announced that the release date is being pushed back with no indication as to how far, so it's unlikely that the game will arrive until the end of 2022 at the earliest.
Rogue Trader: Warhammer 40000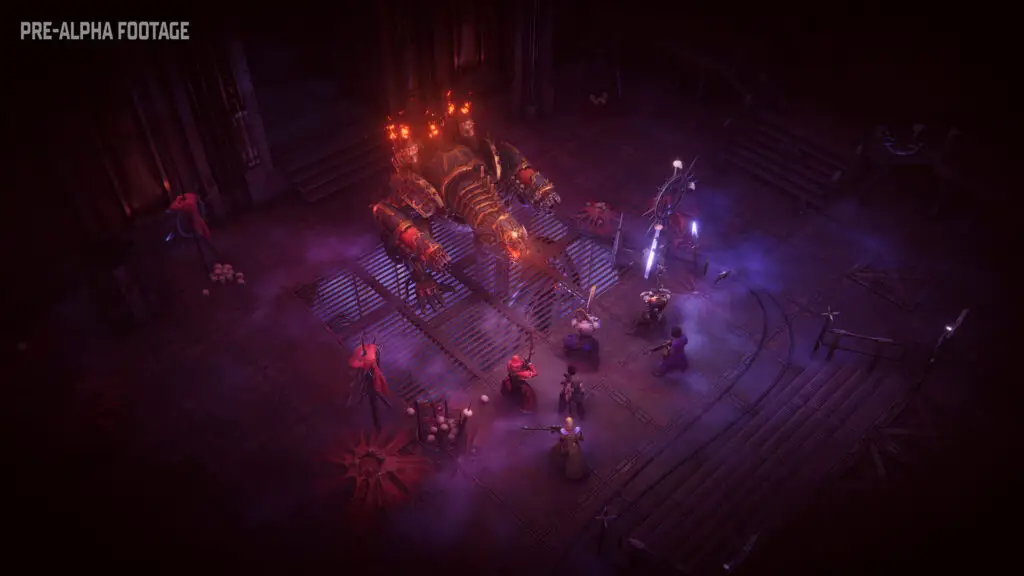 Owlcat Games, the studio behind the excellent Pathfinder video game adaptations, is taking on one of the most beloved franchises in gaming. Rogue Trader is a CRPG set in the Warhammer 40,000 galaxy, filled with all the terrifying daemons and bloodthirsty aliens you can shake a chainsword at.
Since the player will be commanding a Rogue Trader expedition, it's likely that there will be opportunities to interact with other sentient species like the Aeldari or Tau, unlike in other 40k games where the approach is usually to shoot first and ask questions never. Rogue Trader could be one of the best games ever to visit the setting for longtime fans and newcomers alike.
ONE PIECE ODYSSEY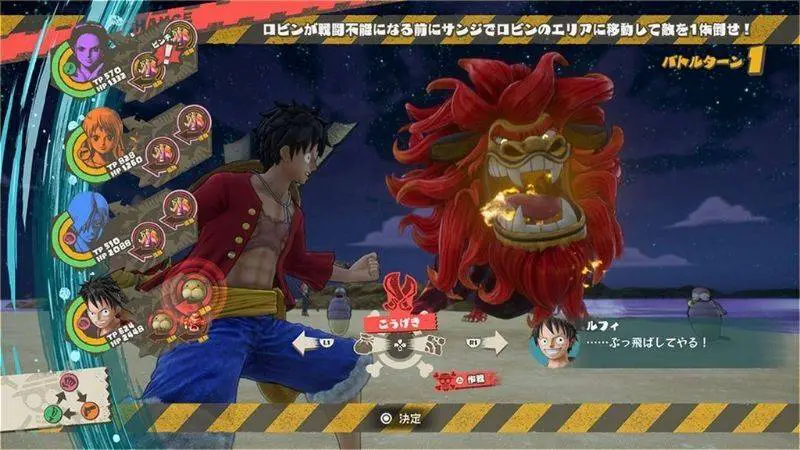 Bandai Namco usually does right by their intellectual properties, so fans of the long-running manga and anime series One Piece can rest assured that the upcoming RPG will strike all the right chords. Shipwrecked and separated on a mysterious island, Luffy and his crew must reunite, repair their ship, and face a new foe.
The characters make the transition to 3D well, letting the game use the full power of current-gen consoles. Better still, the music in One Piece Odyssey is composed by Motoi Sakuraba, who has previously worked on the Tales and Dark Souls series. There is still no official release date, but hopefully we will see the game on shelves by the holidays.
For The King II
While it's surprising that there aren't more co-op roguelikes, For The King has been filling that gap since 2018. The sequel lets up to four players fight to save a fantasy kingdom from its tyrannical ruler, succeeding or failing together as a team.
Like its predecessor, For The King II uses dice rolls to resolve actions, giving it the feel of a tabletop game – albeit one with an at-times ruthless GM. The procedurally-generated kingdom ensures that each adventure will be different, ensuring that players can come back time and again, solo or with friends. For The King II is scheduled to launch in 2023.
Lost Eidolons
Lost Eidolons feels like Divinity meets Fire Emblem, a combination that's sure to pique the interest of RPG enthusiasts of all stripes. The tactical, heroic combat of Fire Emblem makes each battlefield encounter a life-or-death scenario for all involved, while the more realistic look and CRPG feel of Divinity give the game a more serious tone.
Sieges, boss battles, and huge monsters shake up the tried-and-true combat formula, and Lost Eidolon's class and skill system allow enough customization for multiple playthroughs. There's no official release date yet, but since it's listed as "Q3 2022" there shouldn't be much longer to wait before we can enter the battle for Benerio.
Spellforce: Conquest Of Eo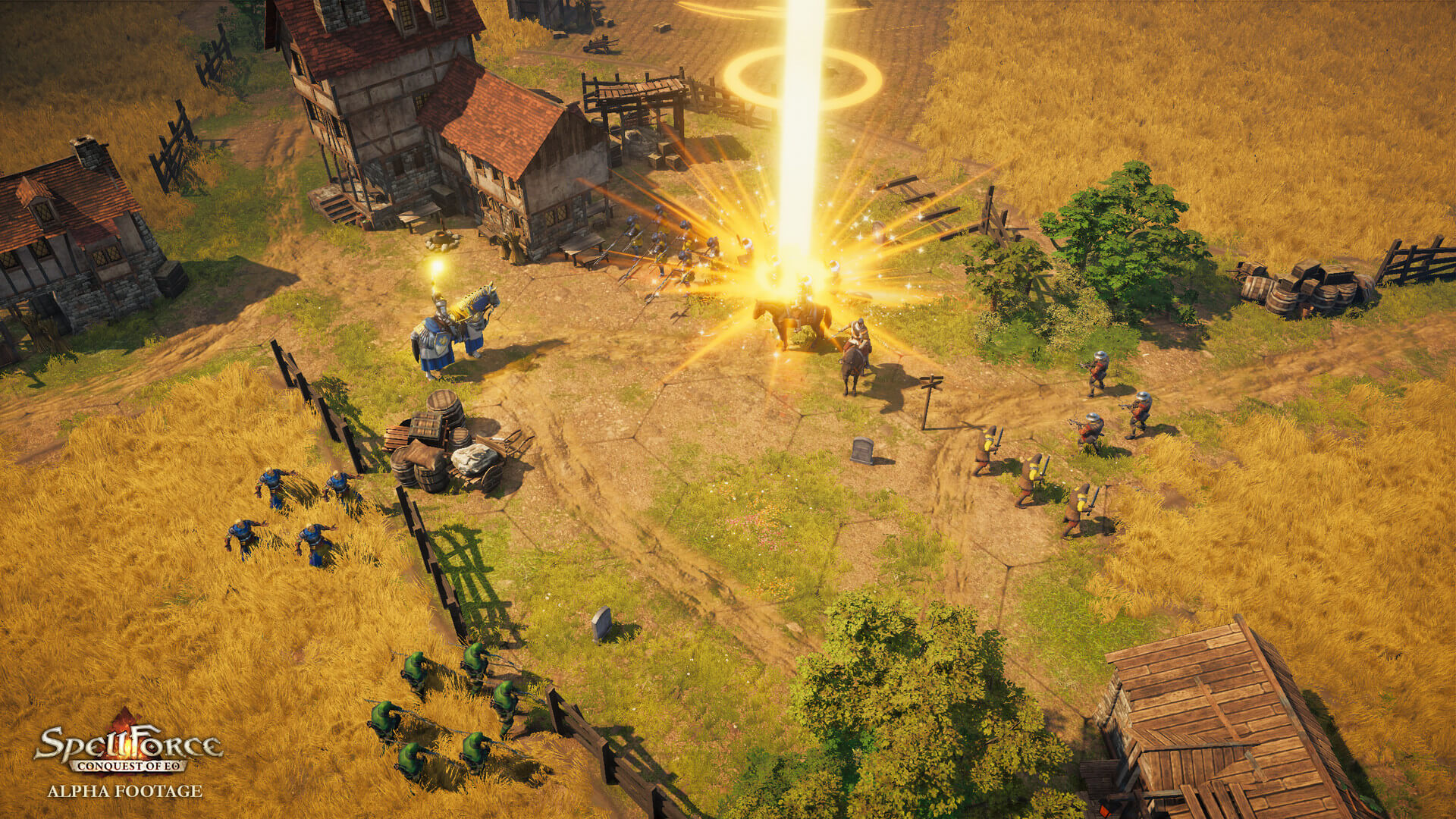 The Spellforce series is something of a cult favorite among strategy gamers, and the upcoming Conquest Of Eo brings turn-based gameplay to the franchise. Exploring a 4X-style fantasy world, you'll hire minions, research spells, and of course smite your enemies with arcane power!
Between delving ancient grimoires to reveal their secrets, forging artifacts, and devising new runic combinations, Spellforce: Conquest Of Eo could make players feel like a mighty wizard more than any other game in a long time. Although the game is listed as "Coming Soon," the fact that it was announced only recently suggests that it could still be a ways off – something to look forward to!
Jagged Alliance 3
At their best, the Jagged Alliance games feel like summer blockbusters transformed into RPGs. The third entry in the series hopes to continue that tradition, putting players in the fictional nation of Grand Chien. After a paramilitary coup results in the disappearance of the small country's President, a team of mercenaries are hired to rescue the head of state and restore order.
Jagged Alliance 3 promises a living world, and your ability to train the locals in guerilla warfare will determine whether you can hold territory against the coup's forces. The setting's shelled-out, run-down buildings remind players of the cost of war at every turn. No release date has yet been announced for the game.
Urban Strife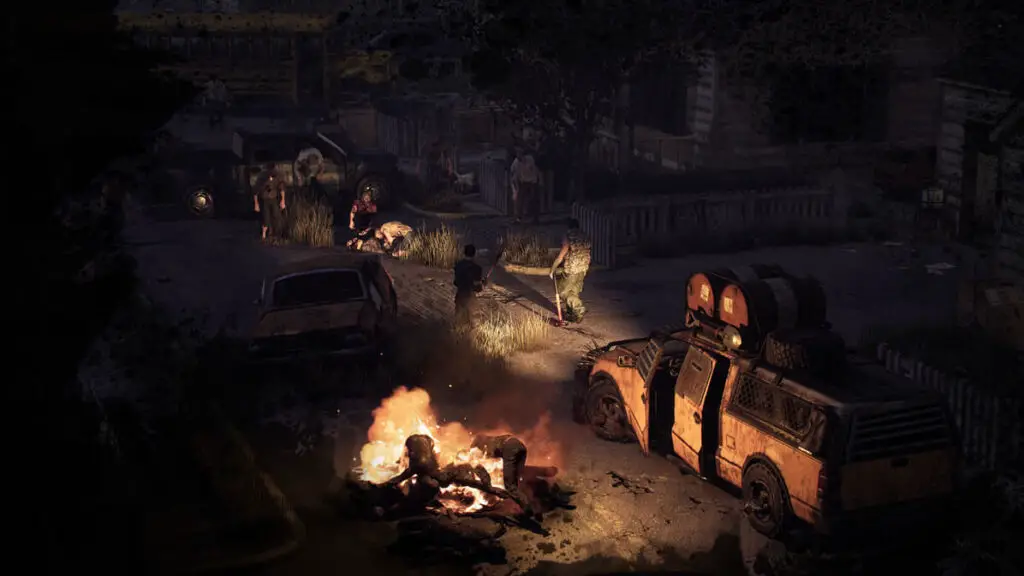 This zombie survival RPG shows a world where society has collapsed. Starting with a single survivor, you'll need to build and fortify a base. More people will come to live there, meaning you'll need to provide food, medicine, and protection for a growing population.
The combat in Urban Strife places heavy emphasis on each character's choice of weapon. Pistols and assault rifles can quickly rack up damage with cumulative hits, while shotguns and explosives are needed to clear the hordes of zombies roaming the world. It should be released later this year. – Our interview with the devs
Tactics Ogre: Reborn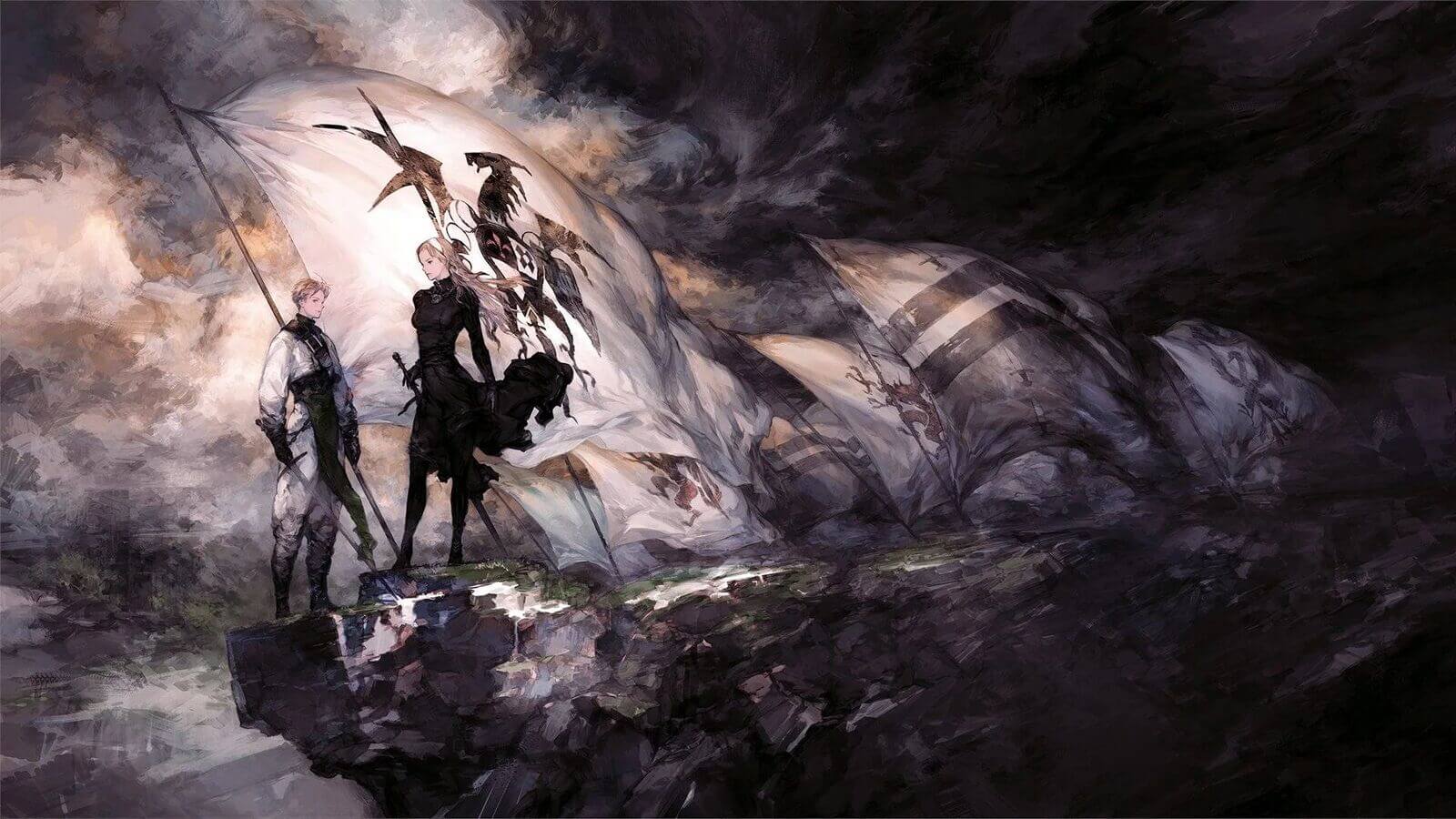 Tactics Ogre is often held up alongside Final Fantasy Tactics as one of the greatest strategy RPGs of all time. Despite that, the franchise never really took off, and fans have spent years hoping that it would make a return. The wait ended earlier this year, when Square Enix announced Tactics Ogre: Reborn.
Details were scarce at first, but now it appears that Reborn will be a remake rather than a sequel. Given Square Enix's recent propensity for updating their classic titles, that's not entirely surprising. Players who have never had a chance to try Tactics Ogre will get to see it in full splendor, and the re=balanced combat and class system will give veterans a new experience in the beloved game.
Broken Roads
Fans of narrative RPGs like Baldur's Gate or Divinity looking for a chance to shape the world with their choices should keep an eye on Broken Roads. The post-apocalyptic setting lets players take a break from swords and magic, and the environment is full of real-world Australian locations appropriately "redecorated" after the end of the world.
Rather than a simple good and evil axis, your choices will affect your character's overall philosophy based on four key ideals; Humanism puts the needs of others above all, while Machiavellianism ensures that you get what you want first and foremost. Utilitarian characters make pragmatic choices that will bring the most benefit overall despite the drawbacks, while Nihilists assume the world is doomed and get what they can while they can.
With so many different choice paths available, to say nothing of character builds, Broken Roads has hours upon hours of potential gameplay. It's expected to release later this year.
Eiyuden Chronicle: Hundred Heroes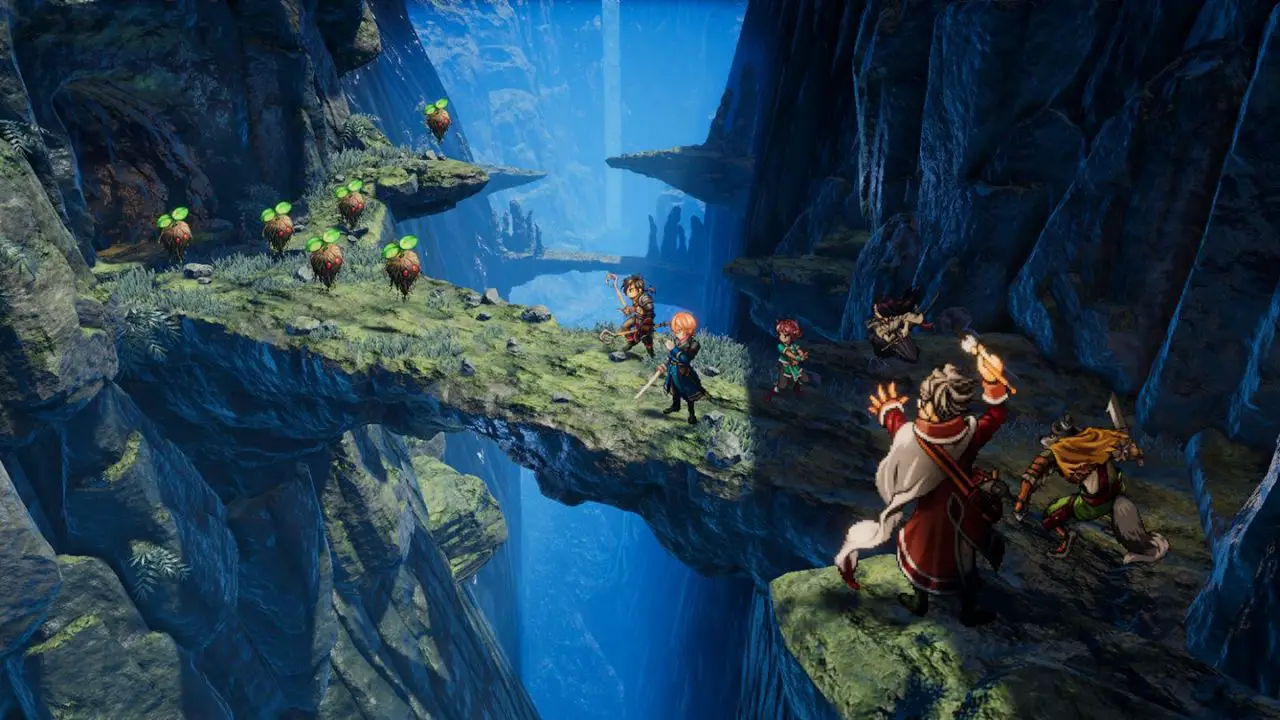 Eiyuden Chronicle: Rising made some waves among action-RPG players earlier this year, and was a harbinger of things to come. Rising is a prequel to Eiyuden Chronicle: Hundred Heroes, which as its name implies has over a hundred playable characters with whom to combo to your heart's content.
If Eiyuden Chronicle: Rising was the warmup act, then the main event is sure to be a blast. This gorgeous 2.5D ARPG is coming in 2023, giving players plenty of time to try the prelude before the big day.
Sunday Gold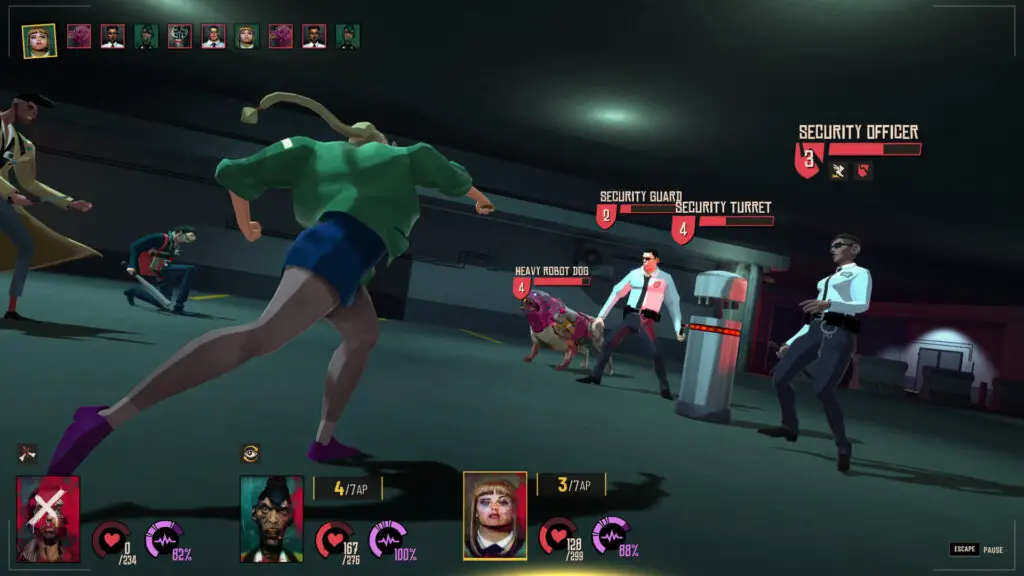 This sci-fi noir mystery positively gushes style. Whether you're investigating a bloody crime scene or fighting for your life in turn-based battles, Sunday Gold feels like a living, breathing comic book. Keep your teammates from losing their composure, as stressful situations can lead them to act erratically – with frightening results.
Some outlets are already comparing Sunday Gold to Disco Elysium, which is high praise indeed. A free prologue chapter is available for free, and the full game launches on 13 September.