Ciao a tutti. Welcome to a new episode of Keep An Eye On It. It was very easy to draw up the list this week thanks to the two events that followed each other and which saw many turn-based games. I am referring to E3 and the Next Fest of Steam which gave vent to indie and non-indie developers. As for E3, Alex has prepared an accurate list of everything that has been seen there, while with the Steam event there have been many demos available. Thanks to all this, the twenty-third Keep An Eye On It has taken shape. Before starting, I remind you that here you will find the video version of this article with the game trailers and my voice to follow the images, that said, let's start with 10 promising turn-based RPGs & Strategy Games expected between 2021 and 2022
Mario + Rabbids Sparks of Hope
The great and perhaps a little unexpected Mario + Rabbids returns with Sparks of Hope. One of the most long-lived among the characters in the world of video games is ready to fight again on turn-based fights by proposing new features and confirming those of the first chapter. 9 characters to choose from and tons of new bosses to defeat. Mario + Rabbids Sparks of Hope is expected in 2022 on Nintendo Switch.
Sacred Fire
One of the most original games of recent times. Sacred Fire by Poetic is a psyhcological RPG where we are haunted by the Roman Empire. The fights take place through psychological choices where we can face an enemy trying not to show fear, provoking him, or try to reach a point of dialogue. Each choice will form the mind of our character which will acquire advantages and disadvantages. Never as in this case we can say that every single choice will really count. Sacred Fire is expected during 2021 on Steam.
Monark
Inevitable not to associate Monark by FURYU Corporation with Persona. The set is always high school (Shin Mikado Academy) and the feel is always a mix between an anime and a horror movie. The combat system, however, is something more tactical than the Asus title. Monark will be a PC, PS4, PS5, SWITCH but we will have to wait until at least 2022.
Alterium Shift
JRPGs are among the genres I love the most and looking at the images of Alterium Shift by drass_ray & Mottzy can only get excited. Alterium Shift presents all the features of the classic and glorious SNES JRPG titles, I tried the demo and I found the transition from exploration to combat really fascinating. If you also love JRPGs, an open world with many quests and side quests to face then Alterium Shift is for you. Expected release date March 19, 2022 on Steam.
Sacrifire
Let's continue with another fascinating JRPG. Sacrifire developed by Pixelated Milk (the developers of Warsaw & Regalia) is a JRPG with a lot of emphasis on the story, and a combat system that promises fluid combat and with the possibility of targeting the body parts of the enemy. A world to explore, the crafting and the tasty pixel art are enough to make me follow with anticipation the release of the game which is scheduled for 2022 on PC, PS4, PS5, XB1, XSX, and Switch, in the meantime here you can find the Kickstarter campaign currently in progress.
Trigon: Space Story
You know that from time to time I make some exceptions and I also accept titles that are not turn-based but always with a strong strategic component. And since FTL was one of my favorite games, I couldn't fail to tell you about Trigon: Space Story by Sernur.tech. A game that re-proposes the mechanics of FTL but with 3D graphics, a fascinating design of spaceships but a procedurally generated world much larger than the one seen in FTL. Trigon: Space Story is expected during Q2 2021 on Steam.
Wartales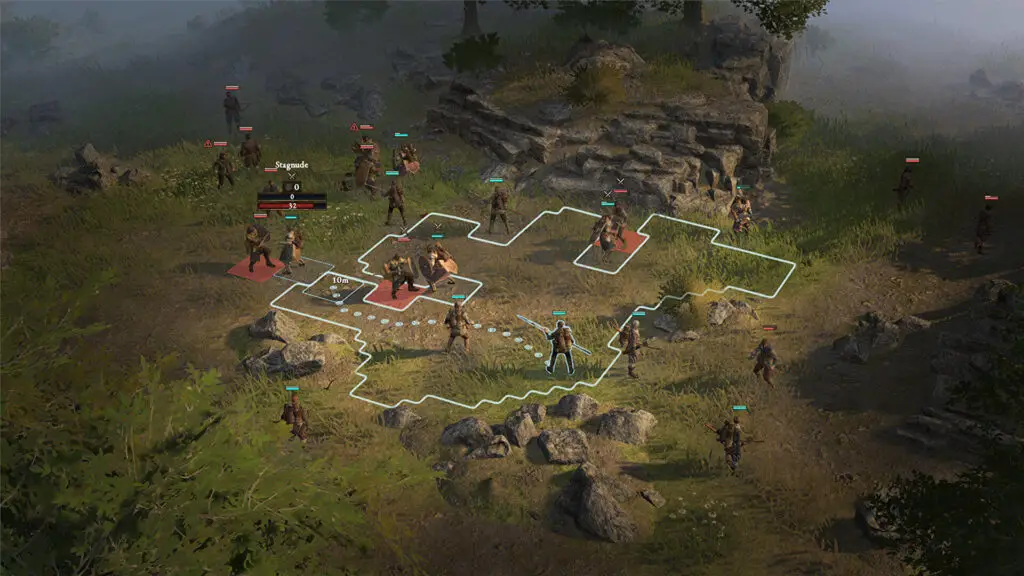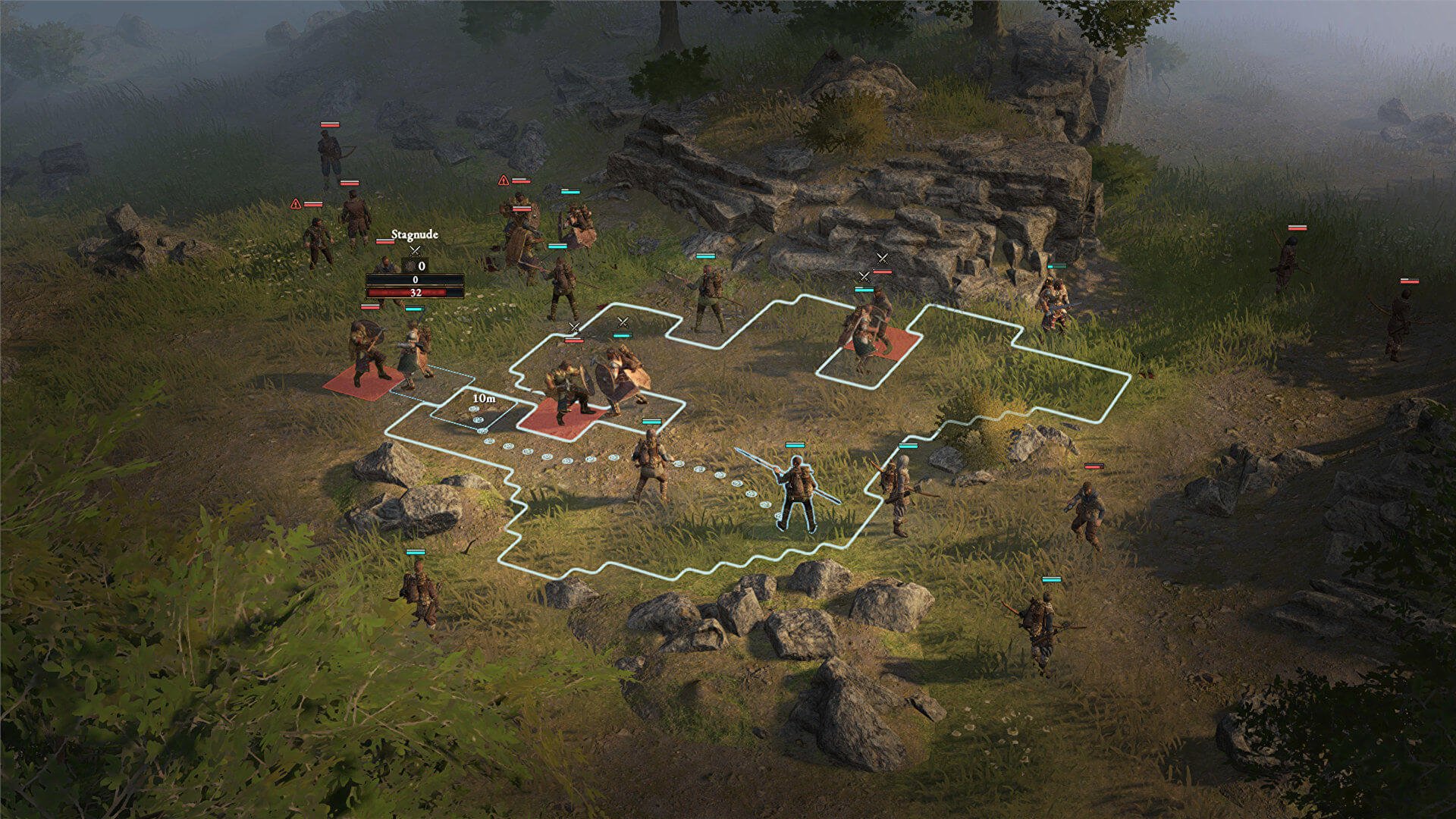 Maybe this is the title that impressed me the most this week. Wartales by Shiro Games. The talented developers of the excellent Northgard and Evoland are working on what at first glance would seem a Battle Brothers in 3d and from the images shown in the trailer, we can see a fantastic open world, which can be explored at will. I also tried the demo and guys, it deserves and deserves it. Wartales is expected in 2021 on Steam.
Wolfstride
I have been following it for a long time because I am struck by the black and white graphic style and the mix between adventure and JRPG. Wolfstride by OTA IMON Studios expertly mixes genres and presents a combat system with giant robots, and we know that when there are robots the hype is always high. Wolfstride is a PC Game with no release date yet.
Paths & Danger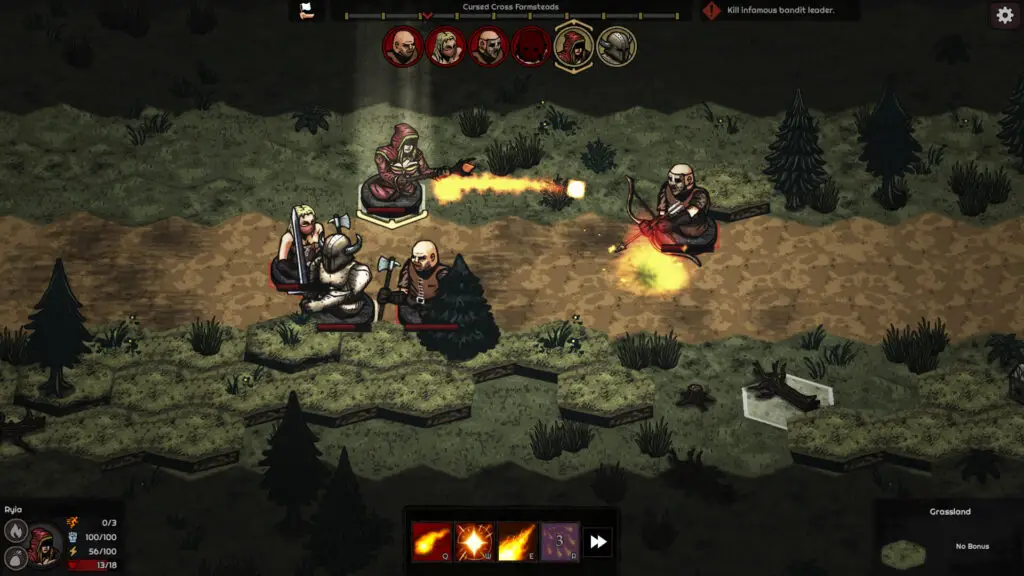 This interesting turn-based tactic also made an appearance during the Steam Next Fest. Let's talk about Paths & Danger by GoldenGod Games. The developers of the excellent Z Dawn. In fact, it seems to revise the textures of Z Dawn a bit but in a dark fantasy setting. 30 characters to choose from, each with their own skills, procedurally generated maps, and many events to face. Very interesting and worth keeping an eye on. Expected on Steam without a release date and a Kickstarter campaign underway.
Shin Megami Tensei V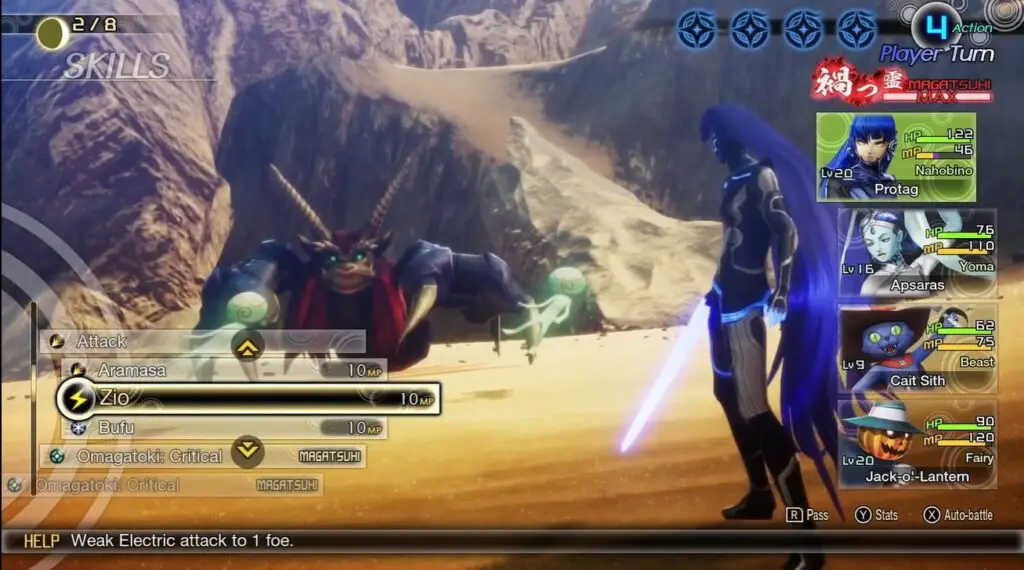 Do I really need to say something here ?? Shin Megami Tensei returns with the V chapter of the series, present during E3. All the features of the series are back in great shape, with a third-person exploration where we will see the silhouettes of the enemies and once in contact the combat screen will strictly open. The combat system features also the Persona Press Turn. Shin Megami Tensei V is, for now, a Nintendo Switch exclusive and is expected on November 2021.
This juicy Keep An Eye On It appointment has come to an end. Let me know what you think of the games presented and if you want to get in touch with me, you can easily do it on Twitter and on our Discord channel, and I also remind you to take a look at the video version of this article on the youtube channel. I wish you a fantastic progression of the week. CIAO