Hi guys, welcome to a new episode of KEEP AN EYE ON IT. A new week and a fresh new list of 5 indie upcoming turn-based RPGs. This week we have 2 interesting JRPGs, an open world, and two strategic tactics with different settings. Cant' wait to hear your opinions about them. Let's start.
TITANKIN: Prologue
Developer: FerfWorks
Release date: February 2021
Let's start this episode with TITANKIN by FerfWorks, a JRPG inspired by Celtic mythology. We will follow the story of Jorden and Torden on a quest full of fun and discovery. We will fight Titans and once defeated we will get their KINSTONE that grants us a boost in our stats and also the possibility of summoning them.
Key features
Strategic Turn-Based Combat
Each enemy you encounter has distinct strengths and weaknesses – discover and employ your own strategies to quickly overthrow the enemy.
Command TITANS
Defeating each TITAN will yield a KINSTONE- equip one on a character and they'll benefit from enhanced stat growth, as well as the ability to call upon the TITAN in battle!
The Classic JRPG, Modernized
No random encounters: on-map enemies will chase or run from the player, and superior balancing removes the need to grind for levels. Save points within a dungeon will also fully restore the party!
Vibrant Celtic-Mythology Setting
You will meet, battle, and recruit creatures and entities inspired by famous and obscure mythical stories of Ireland, Scotland, Wales, and more.
Meaningful Choice
The Tuath Dé are watching your every move- and fates are not unbreakable. The things you do and say will have an impact on the world around you- whether they're felt now or in the years to come …
Short and Sweet
This opening act of the TITANKIN saga won't devour all your time- if you love JRPGs but don't have 50+ hours to spend on a juggernaut, TITANKIN Prologue will leave you feeling fulfilled.
TITANKIN: Prologue is expected for February 2021 on Steam.
Wildemist Isle
Developer: Silver Swoop Games
Release date: February 2021
Wildemist Isle by Silver Swoop Games is an open-world adventure in first-person. Our ship crashed on a misterious isle covered by mist for a month. So you explore the island doing quests for villagers, looking for treasure, solving puzzles and fighting monsters when outside the village. Battles are managed with the use of cards, we can manage our deck and update it through the various shop and by defeating monsters and complete quests.
Key Features
Island and 2 areas to explore the Mine and Catacombs
18 different enemies and 6 unique 'boss' enemies
16 different main weapons, secondary weapons, shields and healing kits
Puzzles and quests
Wildemist Isle is expected for February 2021 on Steam, and in the meanwhile there is already a demo available.
GLITCHED
Developer: En House Studios
Release date: Winter 2021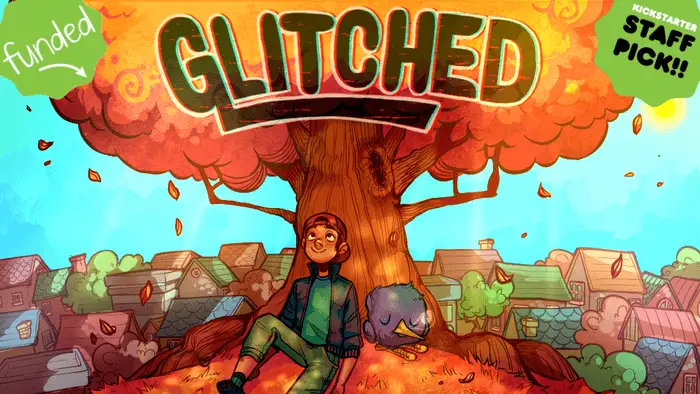 Last week we showed you Cairn: Mathair's Curse, and this Glitched by En House Studios in my opinion reminds it a lot, same feel same graphic style. In this case we will travel with Gus, into the world of video games to rescue his friends and find out what's behind the Glitches. Classic first person turn-based combat, an innovative Essence System, and above all, if we are defeated during a fight it will not be Game Over but the story will evolve in a certain way.
Key features
20+ potential party members
Raise bebos and enjoy that sweet monster-raising RPG content
A friendship & romance system for party members
Tons of achievements
Every object has unique flavor text (yes, every object. thousands of objects)
Tons of outfits that change up all party members
Cool and weird equipment
Multiple endings
Frogs
A large and varied soundtrack with 100+ songs
Tons of magic spells that have different effects on things while exploring
A day & night system
Looming existential dread as Gus slowly realizes he lives inside a video game
Cool and wacky characters
An arcade mode to take on unique and challenging battles
Glitched is expected for 2021 on Steam.
Together in Battle
Developer: Sinister Design
Release date: Sometimes in 2021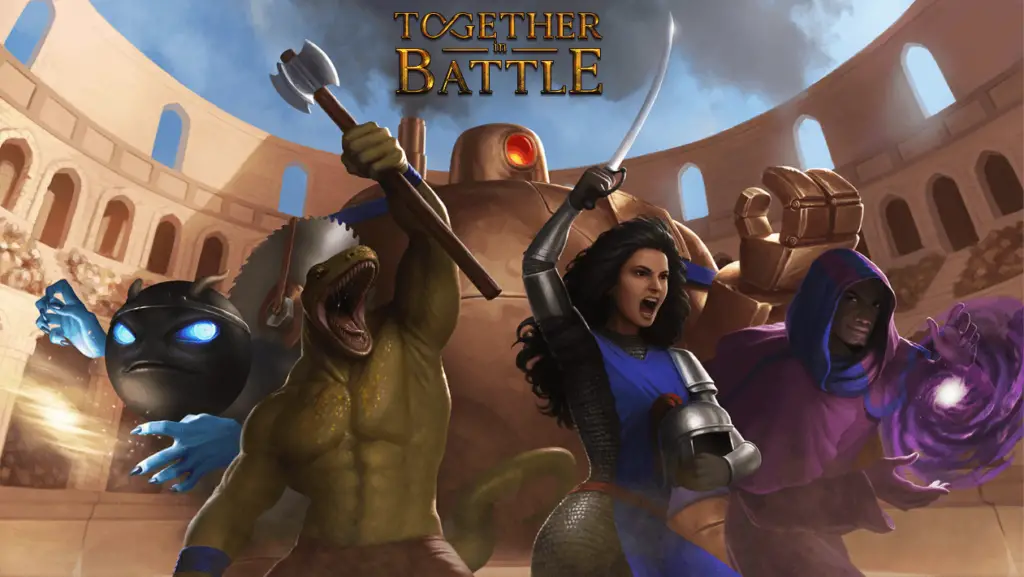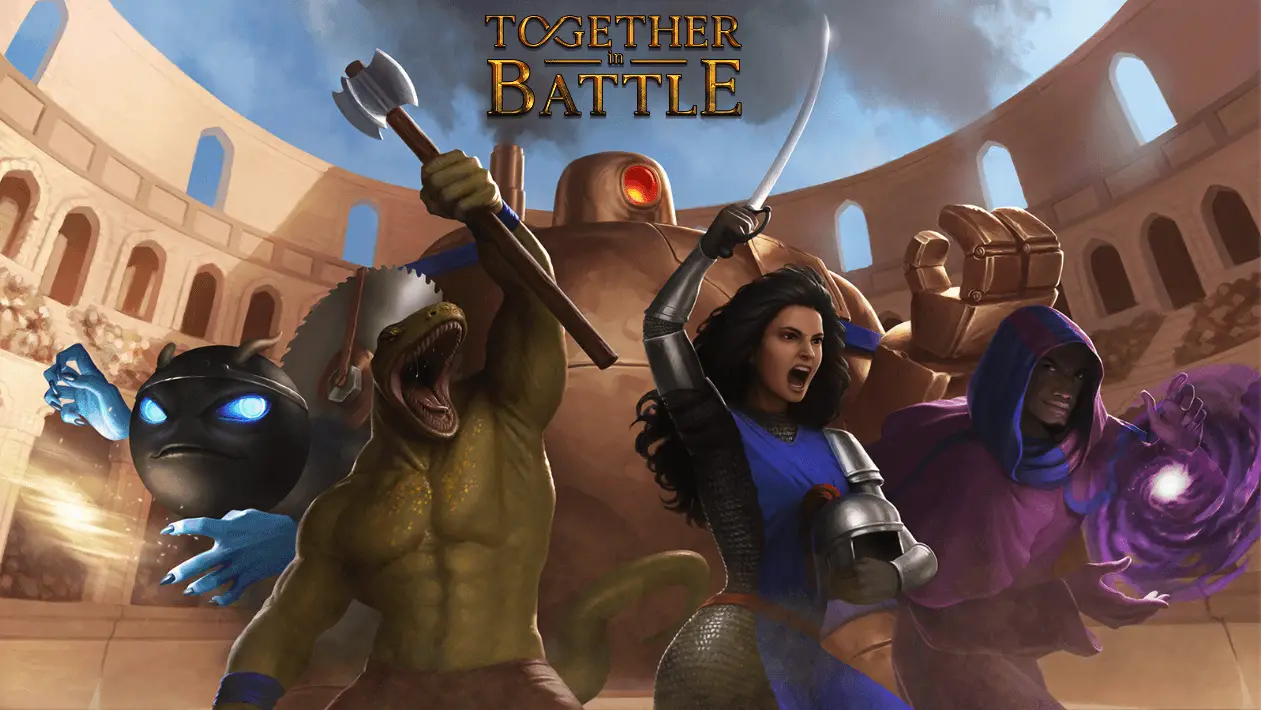 From the talented developer of Telepath Tactics, Sinister Design, comes another very interesting tactical strategy game. Together in Battle. Set in the island kingdom of Dese, we must recruit loyal characters in order to win the gladiatorial games. Each day, they'll fight in turn-based tactical battles; each night, they'll build friendships, fall in love, face personal crises, and come to you for advice.
Key Features
Deep procedurally generated characters: Every character has a distinct personality, portrait, stat line, skill progression, personal history, religious beliefs, life skills, hobbies, physical traits, romantic preferences, preferred gifts, hidden secrets, non-verbal tics and ways of laughing. The game even generates their family members and how well they get along with them. You'll never get the same character twice!
An evolution of the lauded Telepath Tactics combat engine: With a simple deterministic core that never wastes your time, combat in Together in Battle nonetheless features dizzying tactical depth. Shove enemies into environmental hazards, off of cliffs, or into each other; take up defensive positions in tall grass, or hack it all down to deny that same advantage to the enemy; set traps and detonate explosives; build bridges and barricades; freeze water; burn down trees. The battlefield environment is yours to command!
Tons of content!: Together in Battle features dozens of random events and side quests; six different playable species; two dozen base classes with branching promotion options for a total of 72 distinct character classes; more than 150 different character skills; and hundreds of thousands of possible procedurally generated weapons and pieces of armor.
A campaign creation suite: Together in Battle comes with a very capable campaign creation suite to let you build your own full-fledged SRPG campaigns! Build characters in the character creator; place them in cut scenes using the cut scene editor; add branching dialogue trees using the dialogue editor; sculpt battlefields and place armies in the map editor; create skills for your characters to learn in the skill editor, and items for them to loot in the item editor. Script custom effects; mod custom character classes; this game has it all!
Togheter in Battle is waited for sometimes in 2021. Here the Steam Page
Saturated Outer Space
Developer: Rummy Games
Release date: 2021
Let's venture into space with Saturated Outer Space by Rummy Games. In this turn-based tactical RPG we are the commander of an organization that deals with rescuing people in danger. We will face hostile cyborgs, space pirates and even an impending biological menace.
Key Features
Narrative rich storyline in the best traditions of Sci-Fi
Stealth and assault ways to complete handmade levels
Characters with unique combat skills, distinctive traits and unbounded ambitions
Сyborgs, mutants, predatory mycelium, space cannibals and other threats awaits
Boss fights with special game tactics
Rescuing is not so easy – protect hostages, guard their health, escort them to EVAC-zones
Dramatic consequences of your decisions – choose who will be saved and who will be left behind
Different endings depending on your playstyle and choices made
Saturated Outer Space is expected for 2021 on Steam
Thanks for reading this episode of KEEP AN EYE ON IT, let me know what you think about these games in the comments below, and if you want you can get in touch with me on Twitter and on our Discord Server. Also, remember to check out our youtube channel where you will find the video version of this article. Wish you the best
CIAO