A dynamic combat system and lots of content for this promising Dungeon Crawler Roguelite Game
After diligently working for over a year, indie studio Fix-a-Bug is proud to announce its work of love The Hyper-Dungeon Chronicles. A Turn/Time-based dungeon crawler roguelite game with a lovely 2D pixel-art graphic style planned to be released on PC via Steam on the 23rd of September 2024 and a demo is planned for October/November 2023.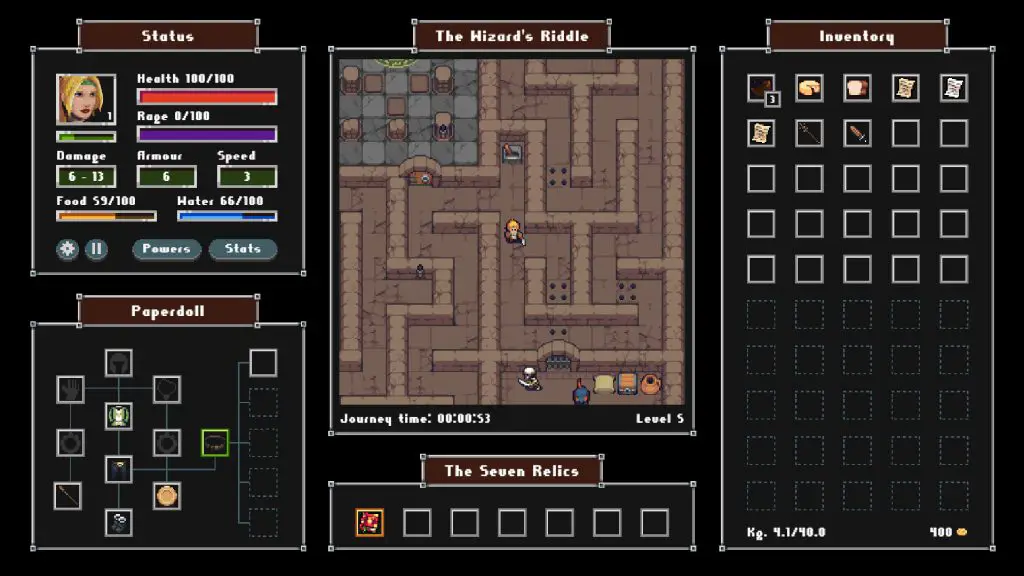 Introducing The Crazy Hyper-Dungeon Chronicles
Dive headfirst into a mesmerizing 2D roguelite dungeon-crawler that boasts a top-down viewpoint and showcases pixel art in all its retro glory. Immerse yourself in an engaging turn-based combat system that synergizes perfectly with stimulating arcade thrills. With every level offering a fresh challenge, players can expect endless replayability, thanks to the game's dynamic design.
The Enthralling Backstory
Here's your pocket-sized manual to the most legendary journey one can ever embark upon: retrieving the Sacred Groowl in the treacherous Hyper-Dungeon of Parvamund. This ever-morphing dungeon, which came into existence either by an intoxicated alchemist or a devious force named WOPR, will test your every skill. No maps or prior experience will avail; only your courage and wit can lead you to success.
Eager to know more about the lore? Dive into the tales of Hero, Heroine, King Dandelion, the legendary Lando Lore, and the cursed realm of Parvamund. The stakes? The very fate of Parvamund.
Gameplay Key features
Innovative Combat System: Experience a harmonious blend of turn-based combat and arcade-style action.
Unpredictable Levels: No two gameplay sessions will ever be the same, courtesy of the dynamic level design.
Eclectic Challenges: From battling formidable foes to solving intricate puzzles, this game guarantees diversity.
Quirky Atmosphere: Enjoy a whimsical setting peppered with geeky references, promising consistent amusement.
Efficient Crafting: A crafting system that's both straightforward and impactful.
Engaging Storyline: Get lost in a narrative teeming with unexpected twists and turns.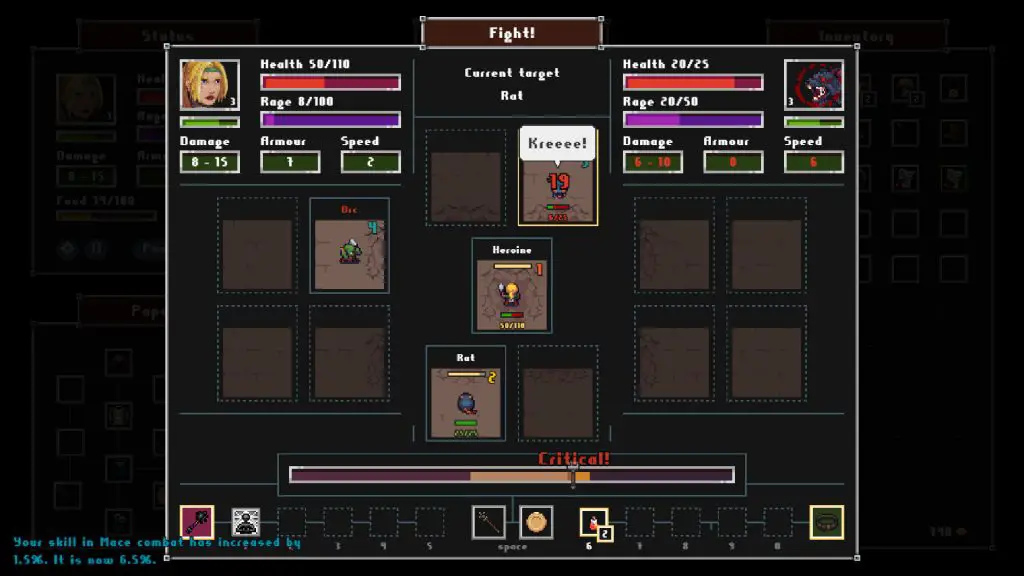 Meet the Brains Behind the Game
Fix-a-Bug is a passionate group of four friends, each with expertise in their domain. Comprising Paolo (the programmer), Alexandr (the artist), Luca (the writer), and Alessandro (the musician), their camaraderie and collective expertise have culminated in this exhilarating project.
Mark Your Calendars!
Demo Release: October/November 2023
Full Game Release: September 23, 2024
Available on: Initially on PC