The unique apocalyptic turn-based roguelite city builder has finally been released on Steam! Few games dare to innovate as this game has. In recent years, a turn-based roguelite city builder is unheard of, but why the hell not? You can finally get your hands on the game and attempt to survive the apocalypse in DotAGE.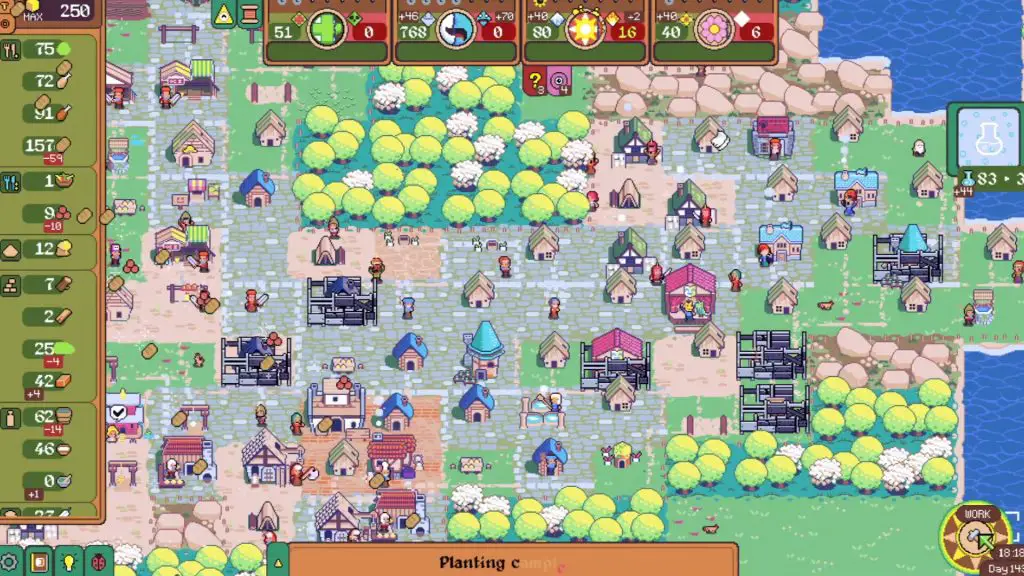 About dotAGE
dotAGE is a turn-based city builder with roguelike mechanics where you try to survive the apocalypse or die trying….literally. The game is developed by a solo developer, Michele Pirovano. You play as a village Elder who had a blurry vision of an apocalyptic future. And it is up to you to guide your village in order to survive the events foretold by your Prophecy.
Features
Digital Boardgame – classical town-builder gameplay in a turn-based fashion, with a claustrophobic map reminiscent of European-style board games
Endless Content – dozens of buildings to research, with full production chains from raw materials to finished products
The Prophecy Looms – the complex Fate system will throw more than 500 events at you to fight off. From simple coughs to earthquakes, from tornadoes to plagues, from volcanoes to inondations, from taxes to kittens, from diseases to furious murders
The world changes – life becomes harder and harder as you play, keep an eye on the current levels of Fear, Sickness, Heat, Cold, and Cataclysm!
Cute yet merciless pixels – the cute pixel art details all the harsh realities of these Dark Ages. Don't get fooled by the happy colors!
All different playthroughs – Play a different game and a different story each time thanks to the Fate system and a dynamic research tree
Listen to the Montpellier Codex – real medieval music rearranged in a retro game style is waiting for you
An Apocalyptic goal – reach the end of these dark times and fight the Apocalypse to win the game
RELEASE
The game has finally released and you can finally get your hands on it on Steam