The Tactical Dungeon Crawler RPG is now up for grabs at major retailers
The wait is over for tactical RPG enthusiasts! The much-anticipated Gloomhaven Mercenaries Edition is now available for PlayStation 5, PlayStation 4, Xbox Series S/X, and Nintendo Switch. This special edition is not just any regular game; it's a treasure trove of bonuses, including the enthralling Solo Scenarios: Mercenary Challenges DLC, designed by the renowned board game maestro Issac Childres.
To sweeten the deal, every retail box also boasts one of six exclusive collectible cards. Fans can now grab their physical copies from leading retailers like Amazon, GameStop, Best Buy, and Target.
About Gloomhaven
Inspired by the globally celebrated board game, Gloomhaven whisks players away to a grim fantasy realm where they must navigate perilous dungeons teeming with a myriad of monstrous creatures. Seamlessly blending strategic board gaming with digital exploration, players embark on an epic journey spanning almost 100 scenarios and event missions.
Their ultimate goal? To assemble the ultimate mercenary squad in the city of Gloomhaven. And for those craving even more action, the digital-exclusive Guildmaster campaign offers over 160 thrilling missions. With a plethora of unique abilities, perks, enhancements, and gear to choose from, Gloomhaven promises a gaming experience like no other.
The Solo Scenarios: Mercenary Challenges DLC, a highlight of the Gloomhaven Mercenaries Edition, presents players with 17 brand-new missions, each brimming with enticing rewards. This DLC, adapted from the board game expansion, offers a unique challenge: players can only tackle each mission using the designated mercenary.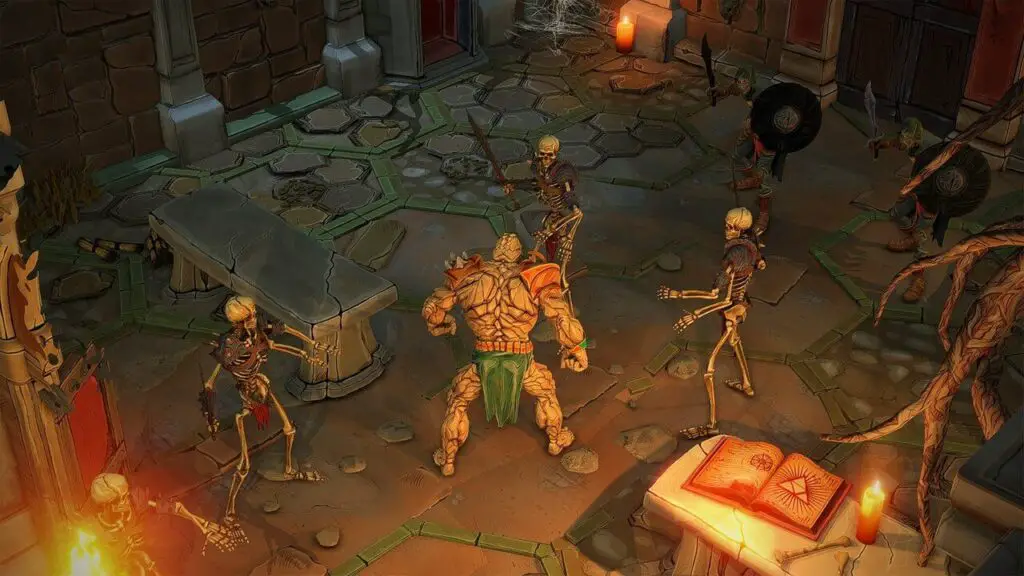 Key Features of Gloomhaven Mercenaries Edition:
Exclusive Retail Bonuses: The physical edition is a bundle of joy, encompassing the base Gloomhaven game, the Solo Scenarios: Mercenary Challenges DLC, and one of six mesmerizing collectible cards (available while stocks last).
17 Fresh and Exciting Scenarios: Players can dive into new missions, each tailored for a specific mercenary, as part of the Solo Scenarios: Mercenary Challenges DLC.
Diverse Mercenary Roster: With 17 distinct mercenaries, players have a plethora of abilities to master.
Epic Confrontations: Players will face a slew of formidable foes, each boasting unique and lethal skills.
Customization Galore: From perks to gear, players can upgrade and tailor their mercenaries to their liking.
Engaging Campaigns: The base game offers a riveting campaign with 95 missions, while the Guildmaster campaign adds another 160 missions, allowing players to unlock a vast map and curate their elite mercenary team.
For those ready to embark on this RPG adventure, Gloomhaven Mercenaries Edition is available at a price of $39.99 for PlayStation 5, PlayStation 4, and Nintendo Switch at all major retailers.
Note: This article contains affiliate links, which means that if you click on one of the product links and make a purchase, we may receive a commission.