Happy new year to Turn-Based Lovers everywhere! Let's get right down to it – 2023 is going to be a great year for our favorite kind of games, and January is starting us off strong. Naturally, we expect Fire Emblem Engage to be on everyone's lips when it launches mid-month, but there are a ton of other great RPGs and Strategy Games (both indie and otherwise) that deserve some of the spotlight.
From long-awaited adaptations like One Piece Odyssey to promising indie newcomers like Siege Of Dungeon, January is sure to be packed with turn-based battles, exploration, and even colony building! Which of these upcoming releases are you most eager to get your hands on?
The War Will Win
Release date: 2 January 2023
Platforms: PC
2022 was a great year for indie tactical games inspired by the classics, and 2023 is starting off strong with The War Will Win. This self-published saga blends deck-building with Fire Emblem-style tactical battles against the backdrop of a war-torn fantasy kingdom.
As you might expect from the title, The War Will Win takes a look at the cost of conflict. Helping civilians survive as the war rages around them is a key part of the game's side quests, and the campaign can be played from the perspective of any of the warring factions to see their side of the story.
We are the Caretakers
Release date: 6 January 2023
Platforms: PC
We Are The Caretakers gives players the responsibility of defending the planet and the animals that live on it as a secret organization. Players must balance reputation, funds, research, and fight in turn-based tactical combat using Caretakers with various traits, skills, and abilities. Here is an overview of the game, the latest trailer, and an interview with devs.
Path of the Midnight Sun
Release date: 10 January 2023
Platforms: PC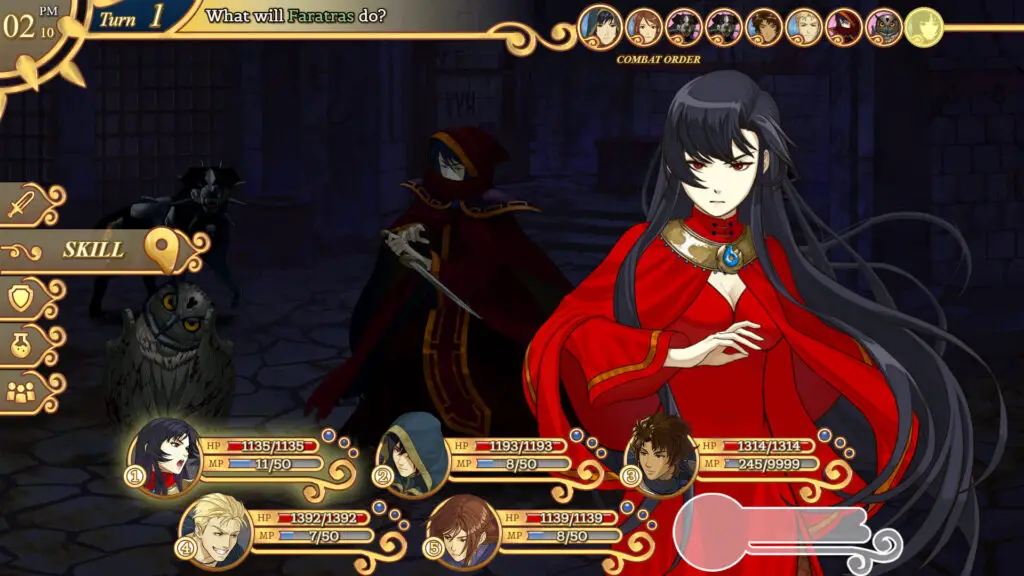 Not to be confused with a certain recent Marvel title, Path Of The Midnight Sun is a JRPG visual novel boasting thirty hours of playtime. Blending the best of both genres, this indie title allows deep skill trees and character management alongside consequential choices and romance options.
Professionally voiced and hand-drawn, Path Of The Midnight Sun's cast of characters should leave quite the impression on players. Throw in a fully-orchestrated soundtrack for good measure, and Studio Daimon is set to make an epic debut when the game launches!
One Piece Odyssey
Release date: 12 January 2023
Platforms: PC, Xbox Series X|S, PS4, PS5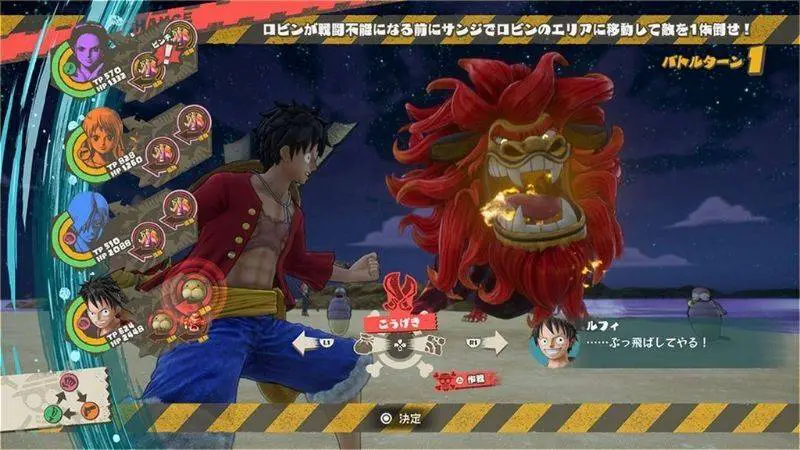 The first triple-A turn-based games of the year will start releasing in mid-January, starting with One Piece Odyssey. Chances are good that you've heard of this bizarre seafaring anime and manga series – it's one of the most popular franchises in the world, and based on everything we've seen so far Bandai Namco has made sure this official video game is worthy of its name.
Naturally, One Piece Odyssey is geared toward fans of the show and comics, but if you're looking for a rock-solid JRPG experience this could be one to play even if you've never touched the franchise before. Either way, you can be sure that nothing is for certain except the unexpected on this particular adventure!
Fire Emblem Engage
Release date: 17 January 2023
Platforms: Switch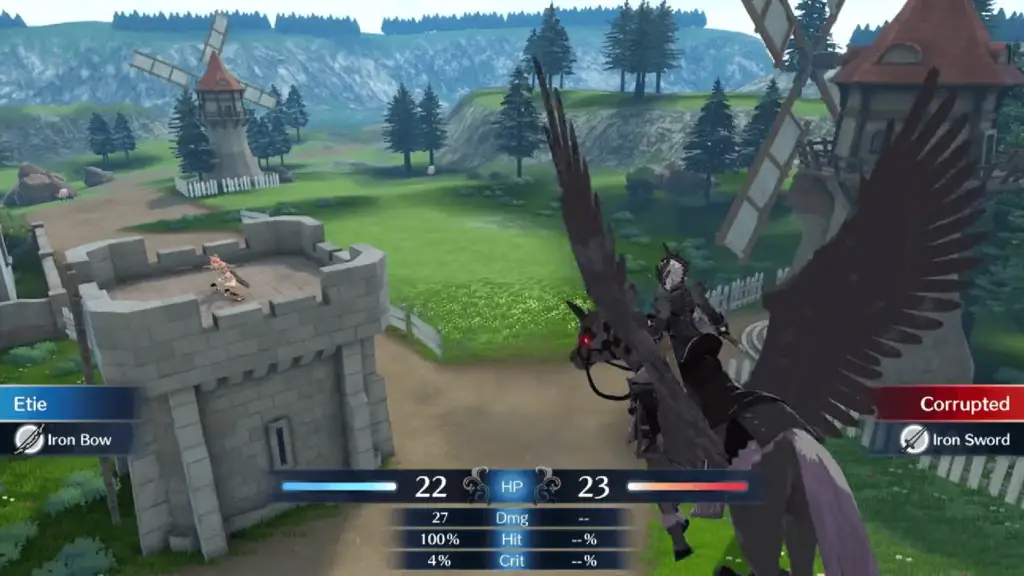 It seems a little surreal that there's already a new Fire Emblem game launching in a few weeks, but here we are. Three Houses released in 2019, and three-and-a-half years is a fairly average wait between games for this iconic series.
Engage continues the main storyline of the series, which was last revisited in 2012's Fire Emblem Awakening. As the eternal battle between the Divine Dragon and the Fell Dragon continues, a new generation of heroes will summon the legends of the past – including luminaries like Marth and Celica – to bring peace back to the world!
Farlanders
Release date: 17 January 2023
Platforms: PC
Farlanders is a turn-based Martian colony sim that shows a lot of promise. Starting from a single lander, you'll create facilities for food, power, and habitation across the Red Planet. Procedural map generation, a story campaign, and free play mean there's always a new Mars to explore.
While many Mars colonization games focus on the harder sci-fi elements of the endeavor, Farlanders has a bit of fun in store for players. Alien artifacts are scattered across the landscape, challenging you to research them and unlock their capabilities. Try the demo to prepare for your journey!
A Bit of Tactics
Release date: 19 January 2023
Platforms: PC
There's nothing quite like a good dungeon crawl. Defeat the monsters, collect loot, repeat. A Bit Of Tactics lets players delve to their heart's content through floor after floor of pixelated perils.
This game encourages players to treat every encounter like a puzzle to be solved, but equipment and party composition also play a big role. With hundreds of enemies, items, and bosses to discover, A Bit Of Tactics is definitely an indie roguelike to keep an eye on.
Persona 3 Portable & Persona 4 Golden
Release date: 19 January 2023
Platforms: PC, Switch, PS4, PS5, Xbox One, Xbox Series X|S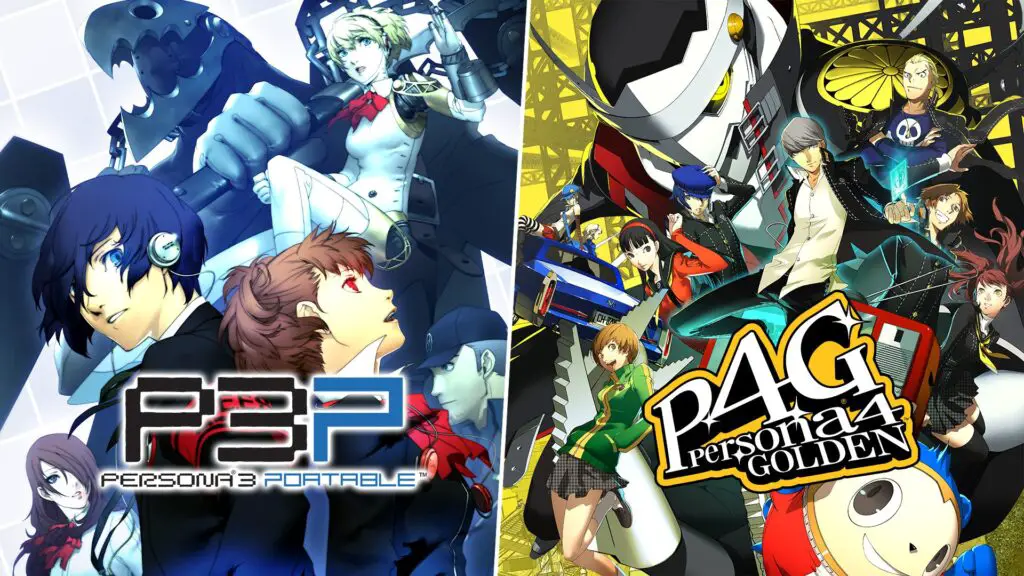 Persona is one of the best JRPG franchises in the world. Each game manages to improve on its predecessors in a way that's nothing short of masterful, a feat that very few series can claim. Right now Persona 5 is the shining star, but Persona 3 and Persona 4 were big deals in their respective heydays and are still some of the best games you can play.
Persona 3 Portable and Persona 4 Golden are the definitive editions of each game. Available on just about every major platform, these classics can be enjoyed by a brand new audience when they return better than ever later this month.
Mahokenshi
Release date: 24 January
Platforms: PC
Fans of Legend Of The Five Rings and other samurai fantasy will definitely want to check out Game Source Studio's Mahokenshi. This tactical deck-builder sends players on a journey across floating islands as one of four unique spellcasting sword-masters!
Whether you're exploring the game's lush hex-based environments or powering up your samurai with new cards and abilities, Mahokenshi marks its developer as a newcomer to watch. If you like strategy games, this one is sure to catch your eye in the final days of January.
Inkulinati
Release date: 31 January 2023
Platforms: PC, Xbox One, Xbox Series X|S
If you've been around the Internet, you've likely been made aware that Medieval art could be a bit weird. Inkulinati pays loving tribute to the doodles of monks by bringing their anthropomorphic warriors and monstrous snails to life.
Leading your party of hand-drawn misfits across the pages of a parchment manuscript, you'll encounter a strange world filled with stranger beasts. Inkulinati should be a slam-dunk for players who like the gameplay of Darkest Dungeon but want a lighter tone.
Second Front
Release date: 31 January 2023
Platforms: PC
We would already be hyped for Second Front if it was just a deep, hex-based World War II game with hundreds of unit types. That's enough to get any strategy lover's attention. This upcoming title from Hexdraw aspires to be more than just another recreation of the largest conflict in human history!
Second Front includes a robust map and scenario editor aimed at letting players share and challenge one another with hand-crafted battles. From historical recreations not included in the main game to devilish campaigns for master players, it has the potential to build a robust community. Check it out when it lands at the end of the month!
Walk with the Living 2
Release date: January 2023
Platforms: PC
Last year's Walk With The Living was a heartfelt tactical RPG with a focus on characters and the interactions between them. Best of all, it's free!
Walk With The Living 2 is a paid title (the solo developer has bills to pay, after all) and follows the events of the first game. It's got even more choices and depth than the first game, so play through the original if you haven't already and be ready for more adventure when the sequel launches!
Caves of Lore
Release date: January 2023
Platforms: PC
This retro CRPG blends genre hallmarks of exploration and party management with grid-based tactical battles against dozens of different monster types. Indie games like this one don't often get as much attention as they should, so if Caves Of Lore seems like your kind of game be sure to Wishlist it!
While it may not have the depth or length of its triple-A competitors, Caves Of Lore still boasts an intricate crafting system with tens of thousands of possible combinations, to say nothing of its array of character abilities and deceptively large world.
Dungeons Diced
Release date: January 2023
Platforms: PC
This first-person tactical dungeon crawler is sure to induce a wave of nostalgia for old-school RPG fans. Blending the feel of classic D&D with the look of Might & Magic is about as true an homage to retro fantasy as there could possibly be!
Dungeons Diced is releasing into early access in January, so there's likely to be a lot of change and growth between now and the finished product. Remember to follow it on Steam to track its progress!
Siege of Dungeon
Release date: January 2023
Platforms: PC
Siege Of Dungeon is another notable turn-based title entering early access this January. Its eye-catching pixel art and effects are the first things most players will notice, but the challenge of surviving the game's dungeons is what will keep people coming back for more.
Siege Of Dungeon also takes a neat approach to exploration. Each floor of the labyrinth is massive, but each party member can explore individually, speeding up any potential discoveries. However, only heroes in adjacent rooms can support each other in battle. Will you risk splitting the party? Try the demo and find out!
Thyria
Release date: January 2023
Platforms: PC
If RPG stories feel a bit samey to you as of late, Thyria could be just the game you need. The title character can enter the minds and dreams of others, where she battles the demons that have taken up residence there. Summoning Guardians to fight for you and crafting new spells will be key to saving the residents of a cursed village!
While the gameplay looks like it will draw comparisons to Darkest Dungeon, Thyria otherwise has a very unique look and feel. An exact date isn't listed, but we're looking forward to trying the game in January.