SpellForce: Conquest of Eo – The Ultimate Console Gaming Experience Awaits!
The iconic SpellForce series is expanding its horizons with the much-anticipated SpellForce: Conquest of Eo for PlayStation5 and Xbox Series X/S. Originally a PC gaming sensation, this turn-based fantasy epic is now optimized for console gameplay, promising an immersive experience like never before.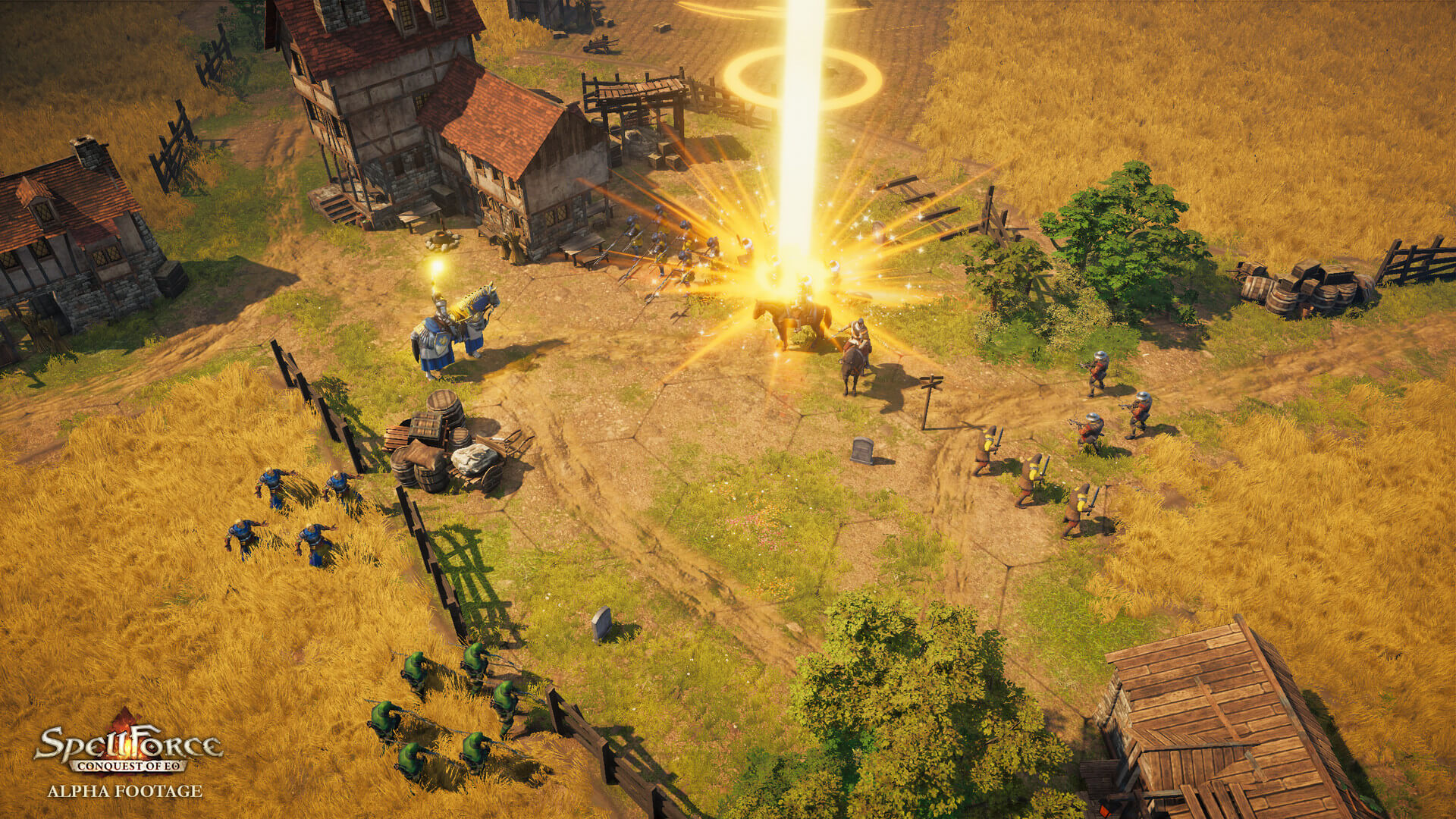 Why SpellForce: Conquest of Eo is a Must-Play for Console Gamers:
Unique Gameplay Experience: Dive into a world where you command mighty heroes, construct towering wizard sanctuaries, and strive to become the ultimate mage.
Stunning Visuals: Set in the mesmerizing world of SpellForce, the graphics and intricate details will leave you spellbound.
Engaging Storyline: Navigate the treacherous terrains of Eo, face formidable factions, and embark on quests to amass unparalleled magical prowess.
For a sneak peek into this magical realm, don't miss the SpellForce: Conquest of Eo trailer.
Explore the Magical Realm of Eo:
Eo isn't just another game setting. It's a land rich in resources, inhabited by diverse races like humans, elves, orcs, and more. As you traverse this magical realm, you'll encounter treasures, challenges, and adventures that will test your strategic skills and determination.
Ready for the Ultimate Gaming Adventure? Experience the magic, mystery, and might of SpellForce: Conquest of Eo. Already a hit on PC, it's retailing at an attractive SRP of $ 29.99 / € 29.99 / £ 24.99.
Where to Buy:
Stay Connected:
For the latest updates, news, and exclusive content, follow SpellForce on: