Set to launch in June 2023, the full release of Breach Wanderers is a collaboration between Baronnerie Games and Raiser Games. The game has gathered ratings above 90% on Steam and offers players a deep and challenging experience with over 1,000 cards, ten characters, and dozens of items and customizable.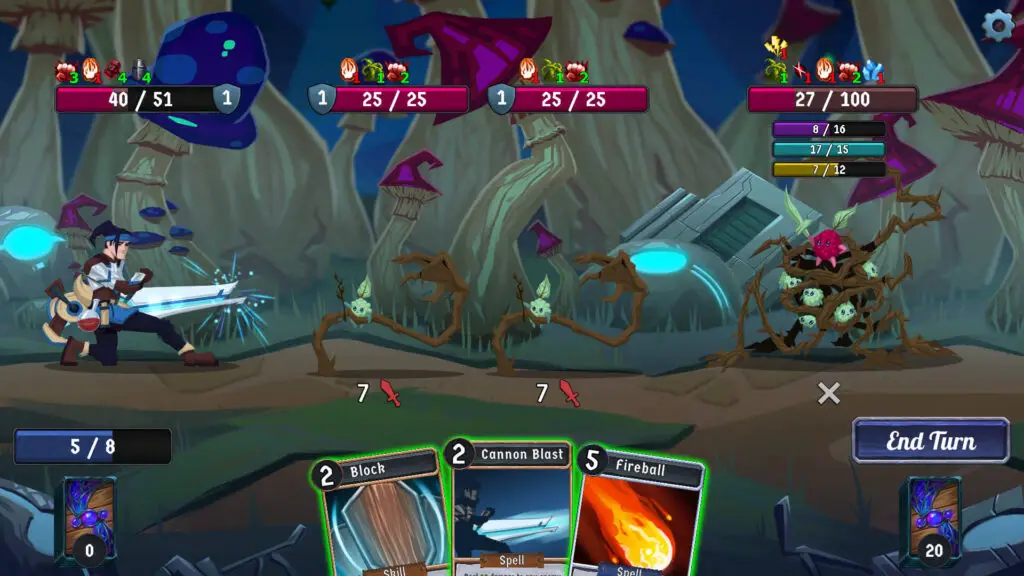 The full release will include new content such as a new character, more cards, and items. Players can expect challenging encounters, engaging battles, and character progression to keep them hooked.
Currently in Early Access on PC and available on mobile for Android and iOS with a cloud save feature, Breach Wanderers is a hidden gem that offers players an exciting and engaging gameplay experience. Don't miss out on this innovative deckbuilding game!
Below an overview of the game Via Steam and The Full Release Trailer
A new Roguelike Deckbuilding experience

Embark on a thrilling adventure with this fresh take on Roguelike Deckbuilding. Battle against monstrous creatures emerging from the Breach using and evolving strategy based on magical cards, powers, and heroes. Rest at your town, upgrade your gear, get new missions, and strategize wisely to face your fate.

Forge your fate with every draw

Experience a unique and strategic deckbuilding system: before each run, customize your starting deck and the pool of cards that will be offered to you during the run. Additionally, every enemy may drop other exclusive card rewards that you can take into account for your strategy. With over 1000 cards to choose from, experiment with different synergies to obliterate your opponents and reach the depths of the Breach.

Find your hero and define your tactics

With 10 unique heroes to choose from, each with unique strengths and weaknesses, you can tailor your strategy to suit your playstyle. Freeze your enemies with Raodan to gain control over the battlefield, or hide and strike from the shadows with Mirley to deal devastating damage. With complete control over your characters and cards, victory is within your grasp.

Upgrade Your Town

As you venture deeper into the Breach, collect valuable resources to unlock new cards, purchase powerful items, and upgrade your town. Visit the Forge to equip your heroes with devastating upgrades and browse the Market for new exotic wares. Take on different missions to earn rewards and face even greater trials as you progress through the story. With each upgrade, you'll be better equipped for the battles ahead and one step closer to uncovering the secrets of the Aether.

Evolve your strategy

Each battle presents new challenges and opportunities. Will you play it safe and focus on defense, or take risks to surprise your enemies? With special status bars like Arcane, Frost, and Shock, and a variety of buffs and debuffs, every decision you make affects the battle. Evolve your build with every draw and become a true strategist.