Curve Games and IronOak Games proudly unveil the global release of For The King II on Steam. This sequel is not just a follow-up but an evolution, expanding upon the original's celebrated fusion of strategy, turn-based combat, and roguelike elements that garnered a dedicated fanbase.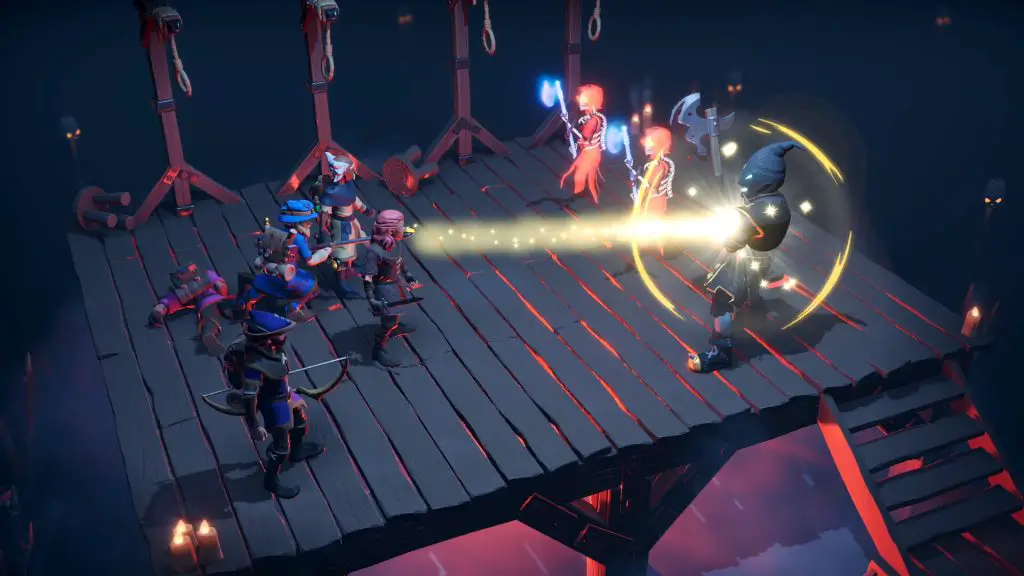 For The King II elevates the adventure with its most anticipated feature: four-player co-op gameplay. Colby Young, the Founder and Lead Designer at IronOak Games, expressed immense gratitude towards the community, whose unwavering support has been pivotal. The sequel is not just a step up—it's a giant leap, boasting a game world triple the size of its predecessor at launch, with promises of more content to come.
This game is not just for the veterans; it's crafted to captivate new players as well, with a seamless continuation of the story, innovative combat mechanics, and a plethora of new environments to discover. The updated art style is a feast for the eyes, while the fresh arsenal of weapons and adversaries presents new challenges to overcome.
The dynamic world of Fahrul awaits, with its ever-changing maps, quests, loot, and events ensuring that no two adventures are the same. For The King II is available now on Steam for $24.99/£19.99/€24.99. Dive into the details with the For the King II Showcase and stay updated with the latest assets.
For a deeper exploration of For The King II, visit the official Steam product page, and join the conversation with the community on Twitter, Reddit, and Discord.