Welcome to another Weeklong Deals article, where we have put together 15 turn-based RPGs and strategy games that are currently available on Steam at a major discount. These games offer a wide range of gameplay experiences, from tactical combat to deep, immersive storylines. Whether you're a fan of fantasy, science fiction, or historical settings, there's something on this list for everyone.
We have highlighted the key features of each game and provided links to their Steam store pages so you can easily take advantage of the discounted prices. So, if you're looking for a new turn-based game to sink your teeth into, be sure to check out our list and see if anything catches your eye.
Yakuza: Like a Dragon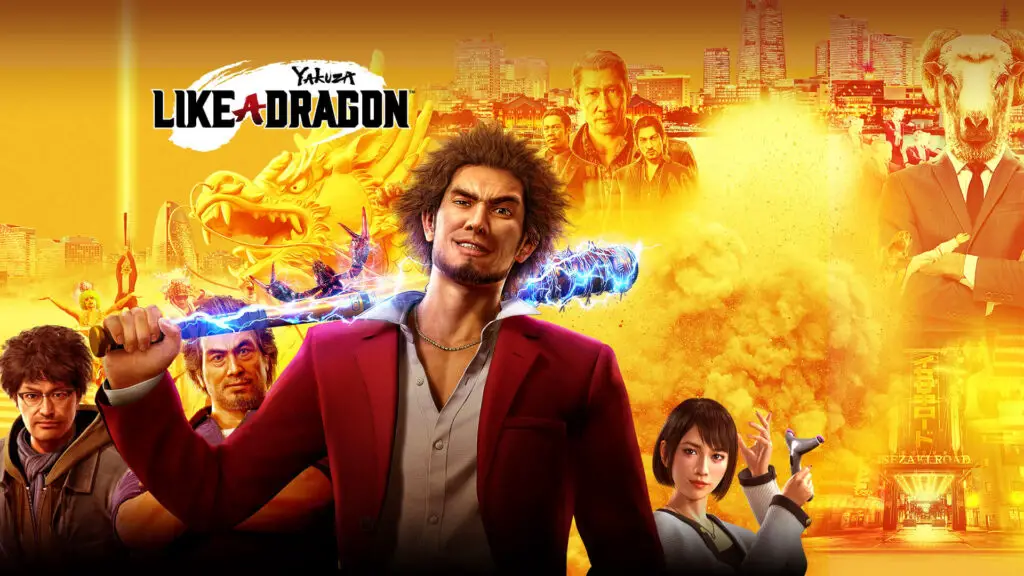 Experience the thrilling story of Ichiban Kasuga, a low-ranking yakuza member betrayed by his own clan. Take up your legendary bat and embark on a journey of revenge through modern-day Japan. Engage in dynamic RPG combat and crack underworld skulls as you climb to the top of the yakuza ranks.
Now is the perfect time to get Yakuza: Like a Dragon, as it is currently available at a 65% discount, don't miss the opportunity to play this game that offers an exciting storyline and engaging gameplay.
SteamWorld Quest: Hand of Gilgamech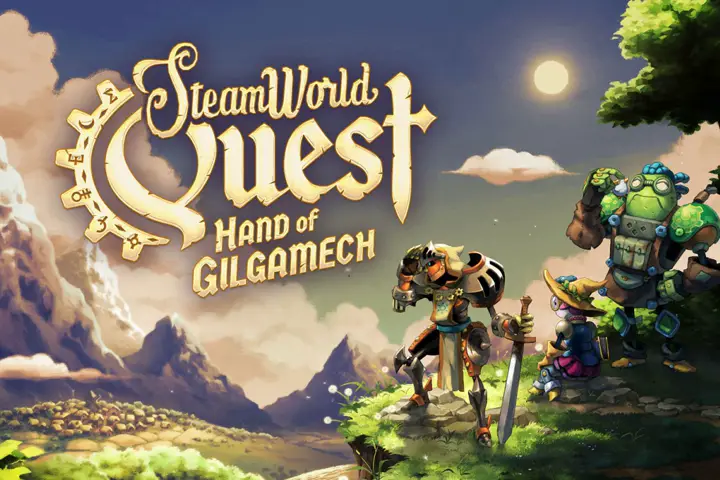 Embark on an epic adventure and lead a team of brave heroes through a beautifully hand-drawn world, filled with intense battles. Outsmart your opponents using only your wits and a carefully crafted deck of cards. With over 100 unique punch-cards to choose from, you have the freedom to tailor your strategy and take on any threat that comes your way.
This game offers a great mix of strategy and creativity, giving players the ability to customize their own deck and defeat opponents. 75% Off
For The King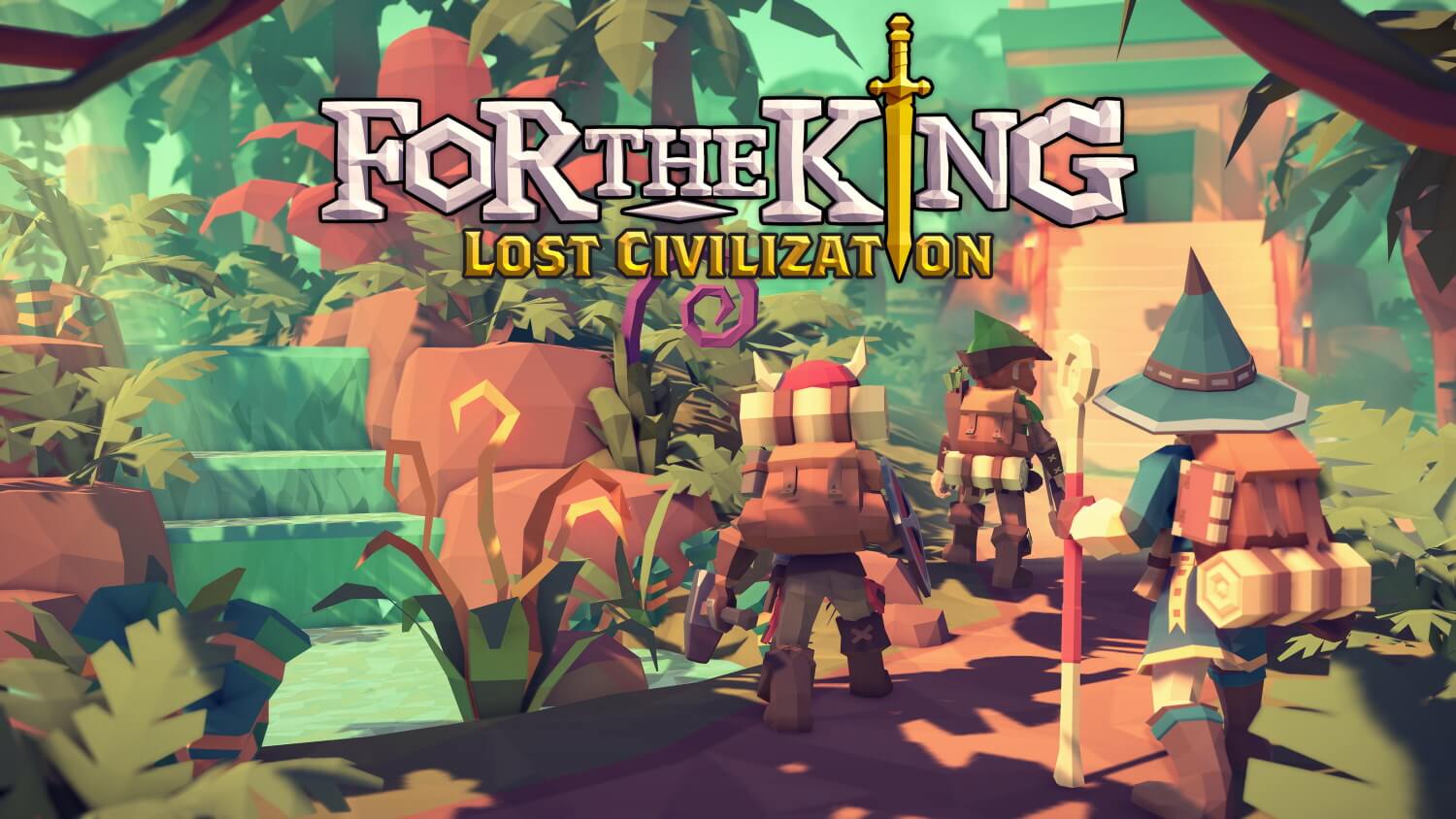 For The King is a challenging game that combines elements of strategy, JRPG combat, and rogue-like gameplay. The game takes place in a kingdom called Fahrul which is in chaos following the murder of the king. The queen has called on citizens to rise up and help put an end to the chaos.
Players will engage in fast-paced, turn-based combat using a unique slot system for attacks and special abilities. The game also includes rogue-like replayability with procedurally generated maps, quests, loot, and events. It can be played solo, locally with a co-op mode, or online. 75% Off
Soul Hackers 2
Soul Hackers 2 features a supernatural RPG set in a cyberpunk Japan with stylish summoners and dark dangers lurking under the neon lights. Players will be able to amass demons, unlock fusion combinations to create new, stronger demon allies, and use their lethal abilities for incredible assaults on foes.
It also allows players to strengthen bonds with teammates and dive deeper into their souls, reliving their last adventures and discovering the truth of their stories and yours. 45% Off
Warhammer 40,000: Gladius – Relic Of War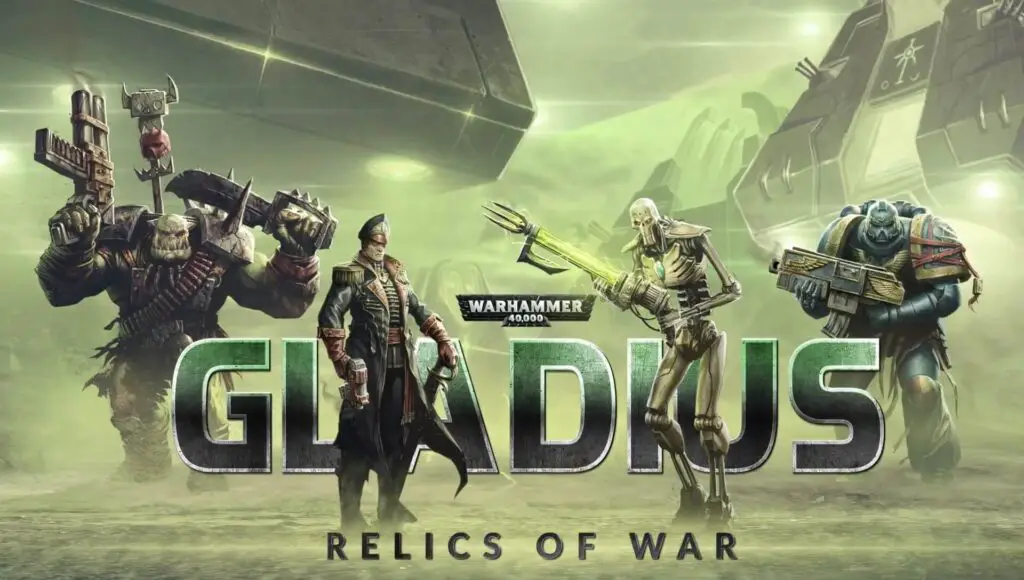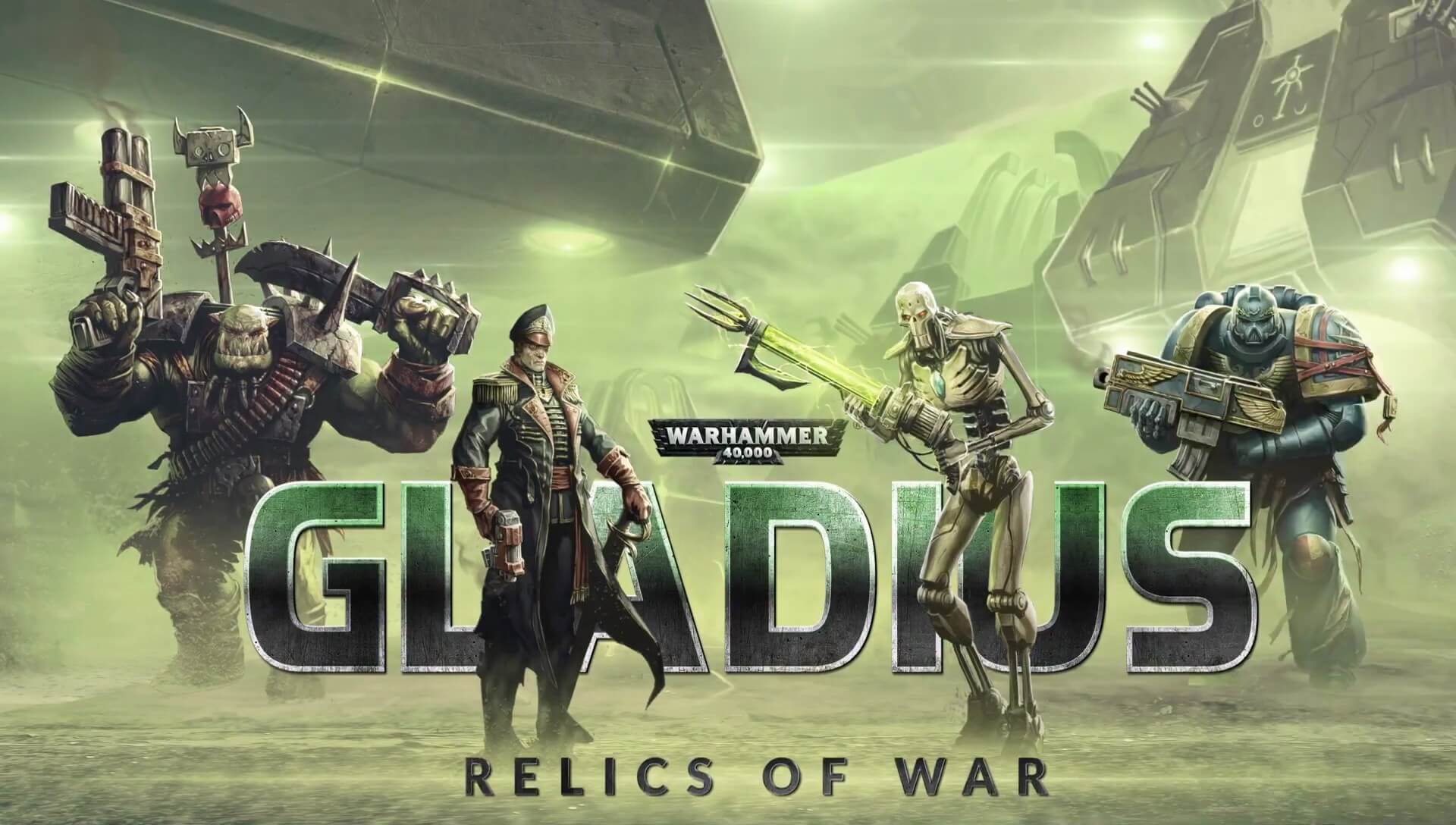 Warhammer 40,000: Gladius – Relics of War is a turn-based strategy game set in the Warhammer universe. Players can play as one of four factions, each with their own unique playstyle and technology tree. The game features a randomly generated world with special features, powerful ancient artifacts, and the ability to construct cities, buildings, and fortifications.
Players can harvest resources, research new technologies, and upgrade their machinery of war. The game has different storylines for each faction, hero units with special abilities, a wide array of weaponry, and just one goal, emerging victorious. 90% Off
Hellslave
Hellslave is a dungeon crawler game where the world is coming to an end and humanity is on the brink of extinction. Players must make a pact with the devil and praise one of six demons to save humanity from a demon invasion. They must use their newly acquired demonic power to fight the invaders but it may have a bigger impact on them than they thought.
The game offers unique powers and skills, customization options, unique visuals, and different playthroughs depending on the powers of the starting demon. There's also a challenging New Game + mode.
The Heroic Legend of Eagarlnia
The Heroic Legend of Eagarlnia is a single-player grand strategy game that takes place on the imaginary continent of Eagarlnia where humans, elves, orcs, dwarves, and the undead each share a corner of the land.
The game features a mix of Japanese-style character sketches and pixel-style battle graphics, battle mechanics that provide a sense of growth and conquer, 223 heroes with unique personalities, powers, and missions, 55 different types of soldiers for players to train and use in battle, flexible and strategic military operations, and a high level of freedom for players to grow and manage their land. 32% Off
Super Robot Wars 30
Super Robot Wars 30 is a tactical RPG that combines characters and robots from various mecha anime series such Mazinger Z, Mobile Suit Gundam, Code Geass and more to battle together. Players take control of giant robots on a battle map and command them to defeat enemies. The game proceeds through ally and enemy phases, with the player able to use resources earned in battle to train pilots, upgrade robots, and earn bonuses for their army during intermission before proceeding to the next chapter of the adventure.
It offers players a unique experience that combines all-star mecha series crossovers, action-packed attack animations, and the chance to upgrade favorite machines and pilots. 45% Off
Rogue Lords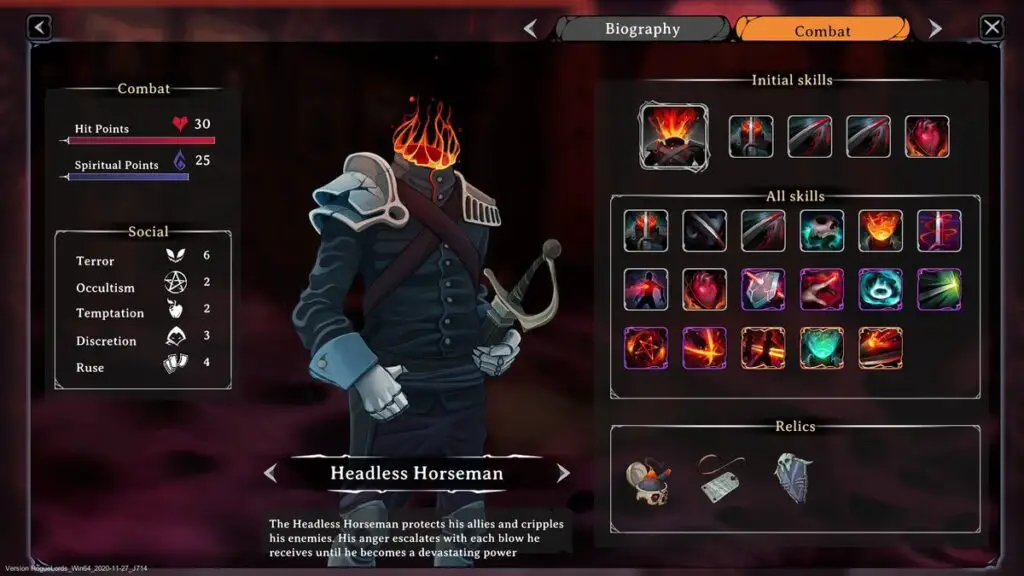 In Rogue Lords, players take on the role of the devil seeking revenge on the Demon Hunters in a roguelike game. Manage a team of famous evil geniuses such as Dracula, Frankenstein, the Headless Horseman, and more, and encounter unforeseen events and turn-based combat. Players can unlock new skills, create powerful synergies and collect ancient artifacts to regain strength and defeat the Demon Hunters.
Players can manipulate the game's rules to their advantage by manipulating health bars, opening portals, and optimizing status effects. The goal is to increase the terror gauge and take revenge on the Demon Hunters in epic turn-based fights.
Guild of Ascension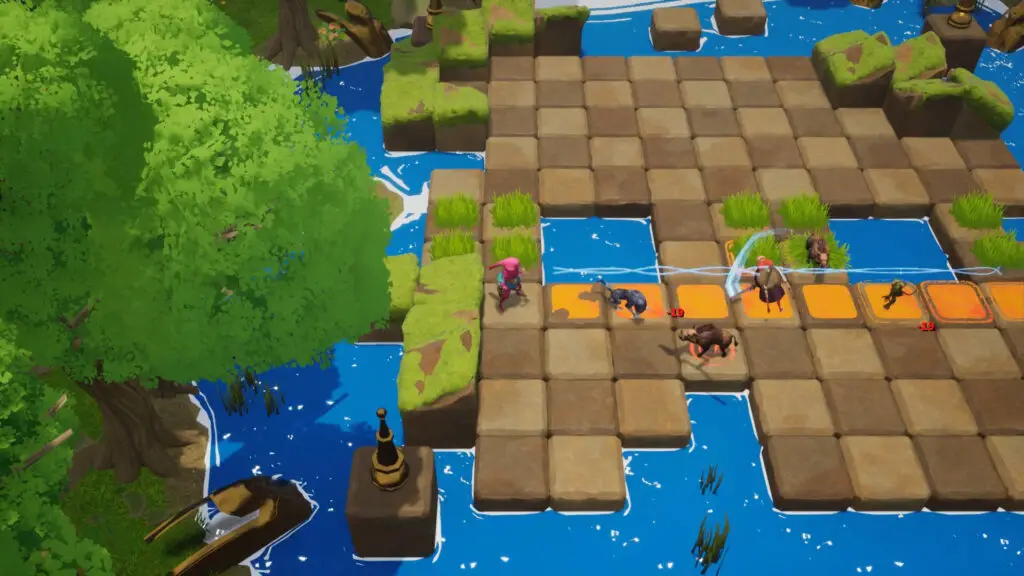 In Guild of Ascension, players embark on an epic journey as they ascend a tower filled with challenging obstacles and formidable foes. The game combines elements of tactical-action-RPG with rogue-lite gameplay, offering a unique blend of turn-based combat and real-time action combo system. Players have the opportunity to craft weapons, learn new skills, befriend critters and encounter strange creatures as they make their way to the top. The ultimate goal is to defeat giant bosses and reach the summit of the tower. 40 % Off
Dust to the End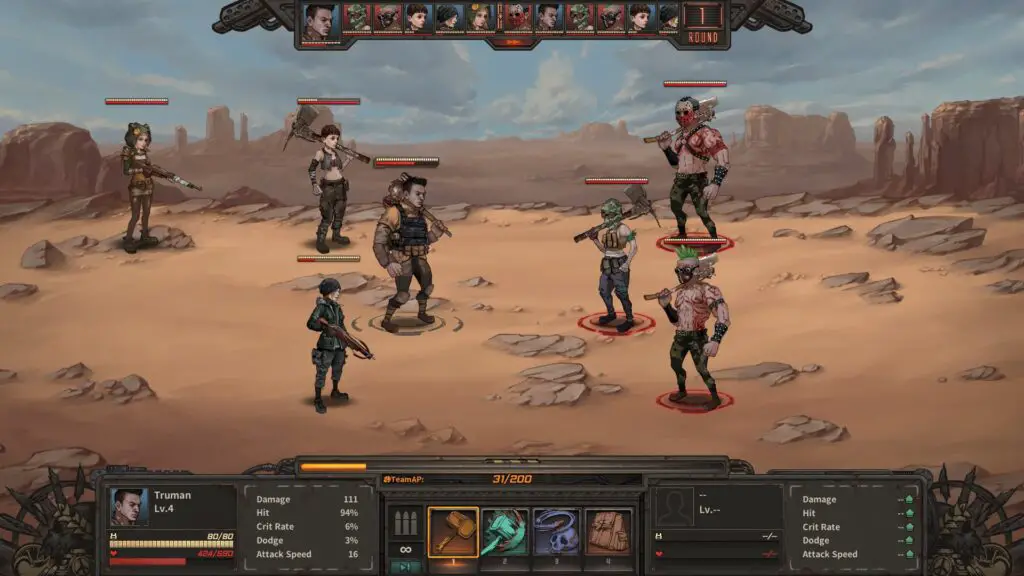 Dust to The End is a post-apocalyptic RPG where players lead a merchant caravan across the unforgiving sands and negotiate and barter to gain riches through trade. Players can build and defend their settlement, developing new industries, and fight and kill enemies and creatures that inhabit the wasteland. The game features a dynamic economy where supply and demand constantly affect prices, a vast semi-open post-apocalyptic world map, and over 50 cities and towns with different sizes, facilities, and trade goods.
Players can fight turn-based battles with 9 categories of weapons and dozens of special skills, hire mercenaries for the caravan, and become a leader by exploring bunkers and developing factories and facilities. The game features wasteland-style design with over 40 exquisite hand-made character drawings and multiple endings based on dialogue choices. 45% Off
Himeko Sutori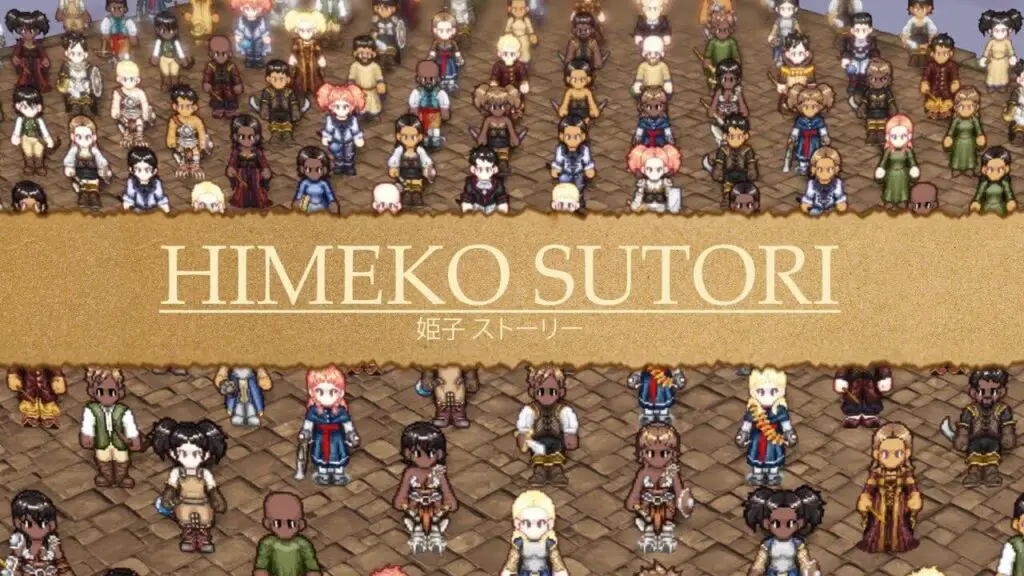 Himeko Sutori is a role-playing game where players lead House Furukawa's soldiers into battle, forge new alliances, train troops in various classes, and equip them with different items in order to defeat enemies in turn-based combat. The game has a campaign editor that allows players to create their own stories and share them with others.
The game is set in a vast world with diverse characters and locations. Players can also use the Kismet visual scripting tool to set up their campaigns without coding. 50% Off now
Crown Trick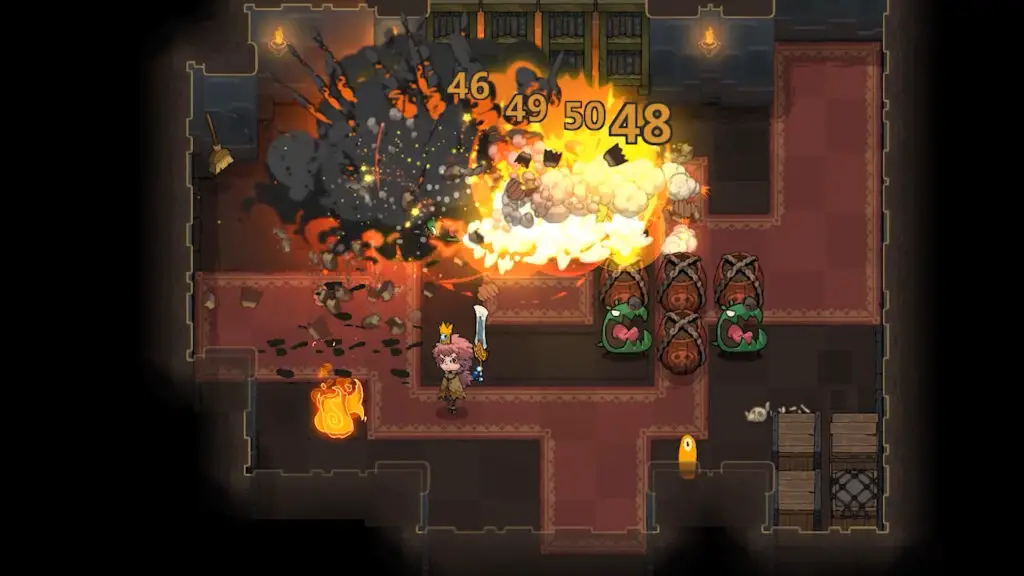 Crown Trick is a rogue-like RPG adventure featuring turn-based combat, skill-item interactive strategy, and procedurally generated mazes. Players enter a labyrinth that changes with each playthrough and must master elements to defeat enemies and uncover the mysteries of the underground world. The game features synchronous turn-based strategy, where players must map out their route and use the elements to their advantage.
Players can cast skills on the elements of the terrain, learn new skills from enemies, and have access to a variety of weapons, relics, and items. The game also features over 100 monsters, 10+ bosses, and 60+ challenges and puzzles. 75% Off
The Amazing American Circus
The Amazing American Circus is a card-based game that allows players to take charge of their own run-down circus and navigate the American entertainment industry as they battle to establish themselves among industry giants like Ringling Bros. and P.T. Barnum. Players can build their troupe, manage their circus camp, and explore Gilded Age America as they aim to amaze their audience and become the tycoon of an entertainment empire.
The game features over 200 hand-illustrated cards, 15 different types of circus artists to recruit and train, 8 different circus wagons to upgrade, and 32 different types of audience to attract and entertain. 65% Off
Gears Tactics
Gears Tactics is a turn-based strategy game set in the Gears of War universe. Players take on the role of Gabe Diaz, leading a squad of survivors in a desperate mission to hunt down the leader of the Locust army, Ukkon. The game features immersive and character-driven story, customizable squad and equipment, aggressive gameplay and massive boss battles.
The game also introduces new content, like Jack, with over 20 skills to combat new enemies, and improved weapons and armor. 75% Off