Let's see what happened during the last week in the world of turn-based RPGs and Strategy Games in terms of announcements and new releases. This bite-sized article is perfect to make a recap of all the relevant facts that happened and this week I have so much to show you, so, let's go.
Dungeons of Naheulbeuk new DLC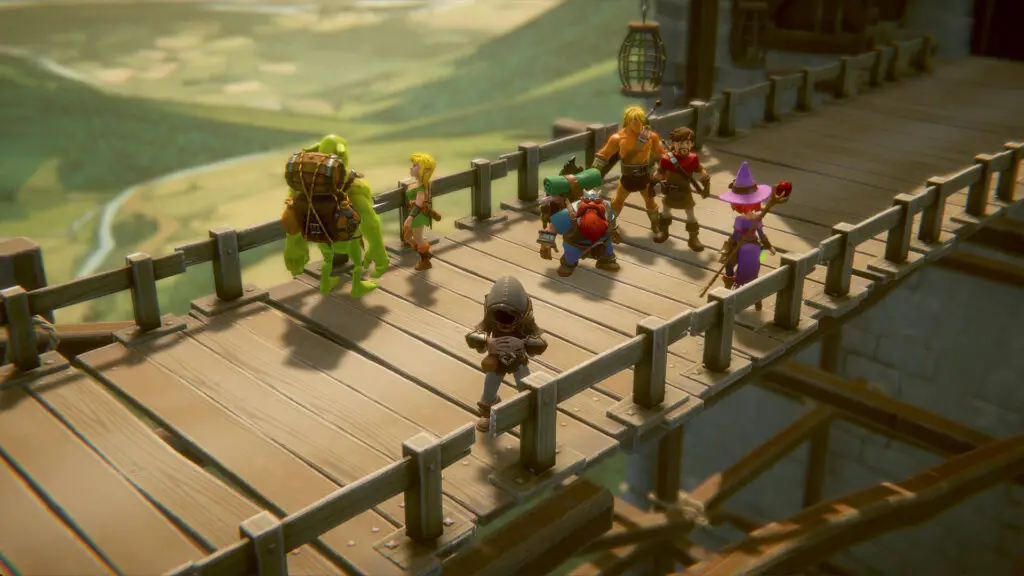 Indie developer Artefacts Studio in partnership with Dear Villagers have today released the third and final expansion of their hit RPG The Dungeon of Naheulbeuk: The Amulet of Chaos with Back to the Futon, out now on PlayStation and Xbox platforms for $14.99/ €14,99/ £11.39. Back to the Futon holds four brand new chapters, filled with shenanigans and epic hijinks, and brings about the conclusion of their adventures in the wackiest of all dungeons.
Lords of Ravage new demo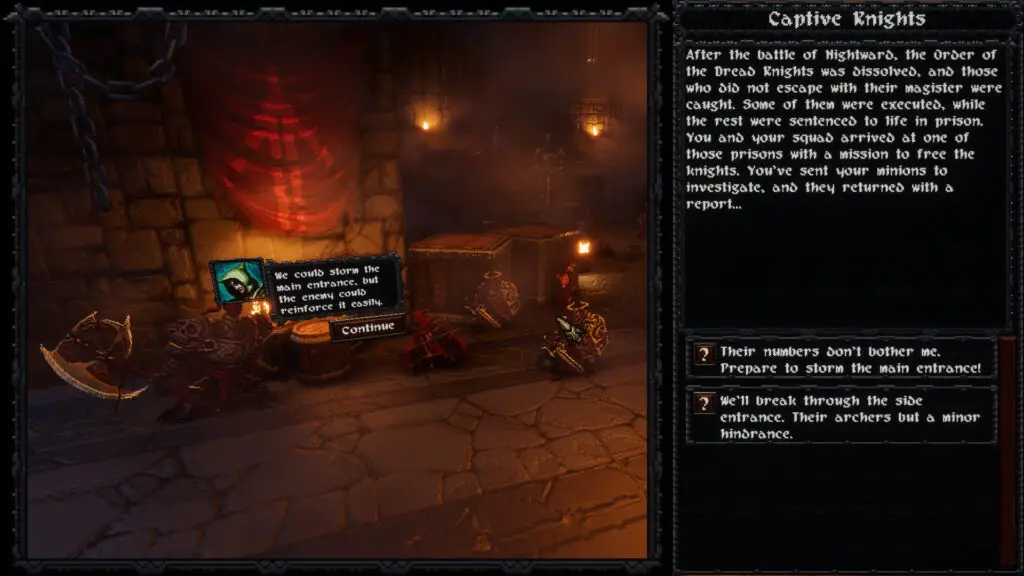 Lords of Ravage is a turn-based dungeon crawler that offers you a unique perspective by allowing you to play as the final boss of the dungeon leading the forces of darkness. The game was created and published by Synthetic Domain. It was released on Steam on September 8, 2022.
A month after the release, Synthetic Domain team is ready to roll out a new demo version. This update includes balance reworks and improvements as well as bug fixes. You can find a detailed list of changes in the patch notes below. With this new demo, Lords of Ravage is going to participate in the Dreamhack Beyond indie Showcase. The event is going to take place on Steam from Oct. 14, 2022 at 12:01 AM EDT to Oct. 23, 2022 at 11:59 PM EDT.
Wartales expands its border with a massive new update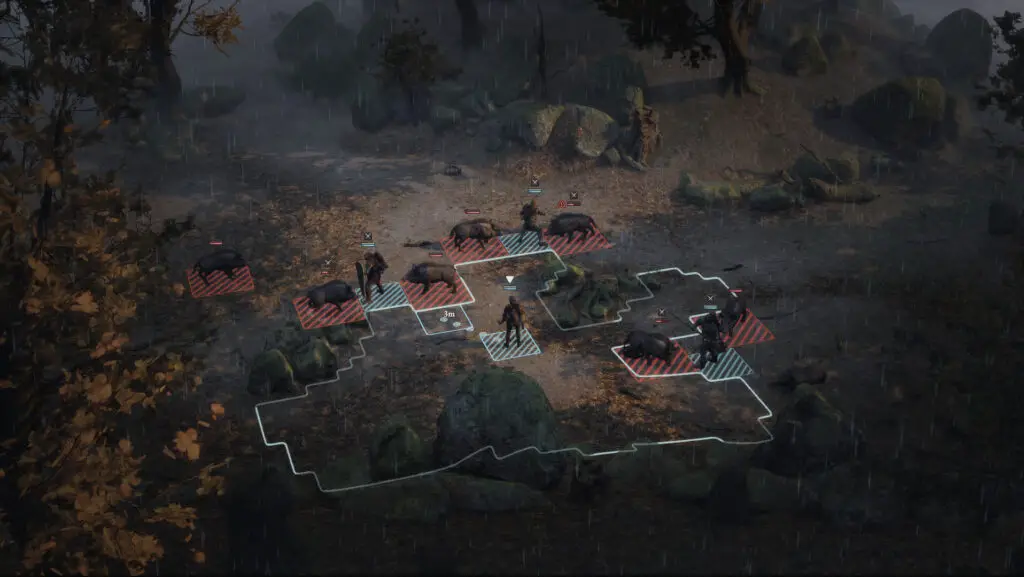 Wartales, the medieval open-world tactical RPG from publisher and developer Shiro Unlimited that has sold more than 250,000 copies, expands its borders with a massive 5th region. The Capital City of Gosenberg welcomes adventurers on PC via Steam Early Access now.
Prepare for the demanding missions ahead by utilizing a number of new combat abilities and strategies at your warband's disposal. Recruit streetwise locals with a fresh set of expertise before engaging in tactical, turn-based battles on Gosenberg's stone-paved cobbled streets. Strategically deploy heavy-hitting brutes, keen-eyed archers, and fast-footed rangers to stand victorious after every scuffle.
"Wartales largest Early Access update is here, featuring boundless opportunities for our mercenaries to chase," said Arnaud Richard, Marketing Director, Shiro Games. "In addition to the extension of the main story, the city of Gosenberg offers new strategies, tactics, and mechanics ready to be weaponized in the pursuit of power and wealth."
The Pegasus Expedition ready to launch in early-access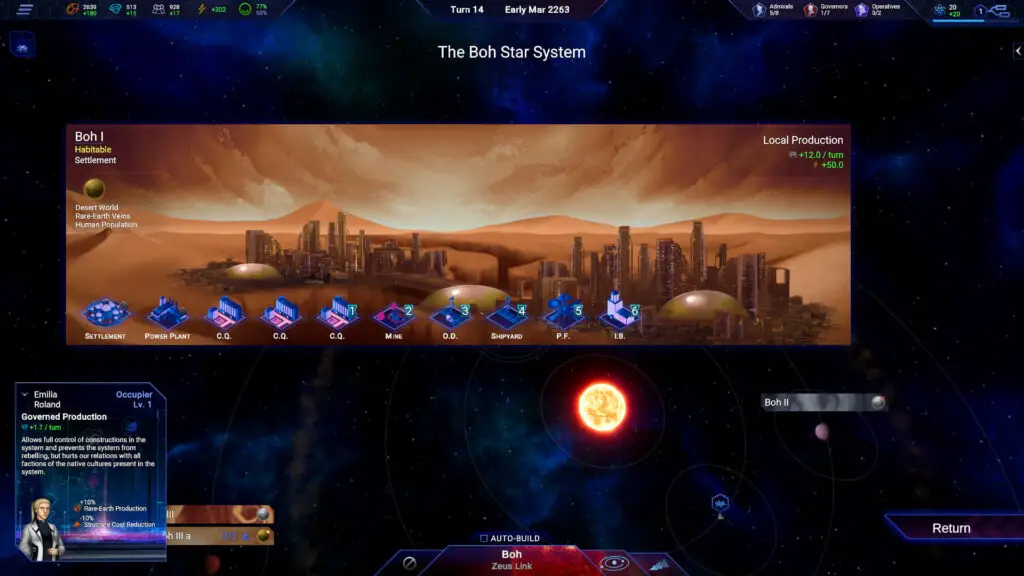 Fulqrum Publishing and Kalla Gameworks announce that the story-driven, sci-fi grand strategy title The Pegasus Expedition will launch as an Early Access Title via Steam, GOG.com and Epic Games Store on October 20.   
At launch, players will have access to the full main story campaign featuring around 20 hours of gameplay, and will receive additional content updates, new features and quality of life changes based upon community feedback as part of the Early Access roadmap – including four brand new scenarios, each of which will function as a mini-campaign that introduces surprising new settings and fresh twists to the 4X-gameplay.
Top Turn-Based Games Releases of the week
Let's take a look now, at what was released last week, and I can assure you there is a lot in the pot, so, prepare your money 🙂
Warkind
Let's start with a free-to-play game released on the 11th called Warkind. Developed by MajerGames, Warkind is a turn-based 4x strategy game featuring PVP, and single player mode with various races and heroes to choose from. Heroes will gain experience and level up unlocking new skills. Free to play, so, go and try it.
Lost Eidolons
Needless to say, the biggest news of the week. Lost Eidolons by Ocean Drive Studios is an inspired turn-based tactics SRPG where players lead a group of mercenaries doing the revolution against the emperor. Lots of cool systems and animations. To learn more, you can watch my video review up on the right or go on my second channel for a walkthrough, while here you can find doubt's review.
Unders_core
Set in an alien world, Unders_core by Kresent is a deckbuilding roguelite game where players must face alien fauna using the exploration deck to remove dangerous events and the battle deck to build powerful combos. If you are in deckbuilding games, you can't miss this one. On Steam
Dark Chess
What if someone adds the fog of war inside chess? Indie dev Tall Troll Games did it with Dark Chess and the result looks awesome. Didn't try the game yet, to be honest, I'm not good at playing chess but it fit even for casual gamers. Various single-player and competitive modes and fast-paced mechanics. On Steam
Alina of the Arena
Didn't try it yet, but Alina of the Arena by PINIX looks intriguing and features a sexy pixel-art style, tactics combat, deckbuilding mechanics, and even dodges and knockbacks skills. Soon I will show you some gameplay. On Steam
Sunday Gold
Sunday Gold by BKOM Studios is a point-n-click turn-based RPG i tried a while ago with a consequent blast. A unique kind of point-n-click with turns featuring a combat system that involves strengths, weaknesses and skills. Available on Steam
One More Gate
Lots of you know Wakfu, but maybe not everyone knows about the spin-off called One More Gate, released this week by Wakfu devs Ankama Studio. The game lets players explore the world of Twelve (the same of Wakfu MMORPG), filled with famous characters from the MMORPG, and it also adds some twists to the card-based battle mechanics. Available on Steam
Craft Hero
Craft Hero by PandaCat 熊喵独立游戏, (let's call them only Pandacat) is a roguelike game that mixes roguelike, tower defense, and tower-management mechanics. Gather resources by day, build and recruit by noon, and defend your village by night! Available on Steam
Acretia – Guardians of Lian
I don't know what to expect from Acretia – Guardians Of Lian by Ozaak, inc, because it was never on my radar and was discovered just yesterday while I was looking for new releases. I'm not too much into chibi anime style but the game itself looks solid in terms of gameplay mechanics, a sort of Fire Emblem mixed with Langrisser. There is even a free demo available, so expect a gameplay video soon.
Triangle Strategy
Together with Lost Eidolons, Triangle Strategy is the other big release of the week. Originally released on Switch in March 2022, now, finally available on PC via Steam. Players can enjoy the intricate storyline and the turn-based tactics battle system inside the pixelated HD-2D world. A little high selling price, but I know that in these cases there is no price that holds.
Ozymandias: Bronze Age Empire Sim
Ozymandias: Bronze Age Empire Sim by The Secret Games Company is a strategy 4x game where players compete with other kingdoms during the Bronze Age. Expand your borders, build cities and raise armies to defend and attack. The game features a single-player mode and multiplayer mode with simultaneous turns.