The Steam Winter Sale may be over, but that doesn't mean that there aren't still plenty of bargains to be had! From now until 16 January, Steam is offering some great deals on several must-play turn-based games. Check them out below – you might be surprised at the discounts that are available on top-tier titles!
Marvel's Midnight Suns
If you were putting off Midnight Suns at launch because of the price, now is a great time to get this superhero strategy game. Only a month after release, Firaxis' latest game is 33% off for a short time.
Marvel's Midnight Suns was one of 2022's most anticipated turn-based games, so the fact that you can get it at a discount is a real treat. Don't miss out!
Get Marvel's Midnight Suns on Steam
Fell Seal: Arbiter's Mark
An excellent original game inspired by Final Fantasy Tactics, Fell Seal: Arbiter's Mark is a few years old now but still absolutely worth a play. From its hand-drawn environments and characters to its deep class-based progression system, this one is practically a must for tactical RPG fans.
Fell Seal is 75% off on Steam this week, bringing its price under $10 USD. You can also get the Missions & Monsters DLC for a few dollars more to complete the experience.
Get Fell Seal: Arbiter's Mark on Steam
Legends of Amberland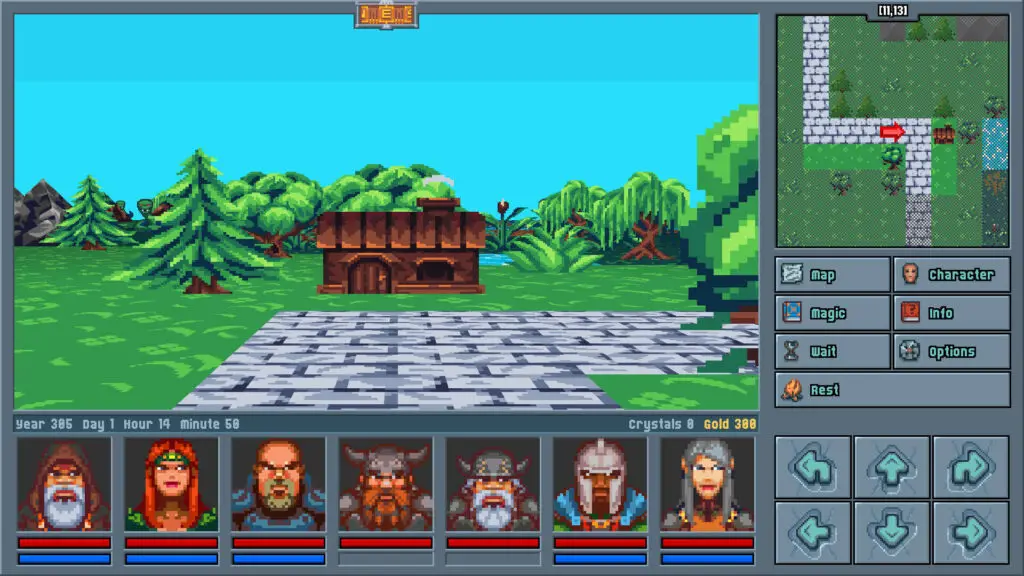 If you have fond memories of first-person dungeon crawls like Might and Magic, then Legends of Amberland will take you straight back to the good old days. Leading a party of seven heroes, you'll explore an open fantasy world inspired by classic fantasy.
Legends of Amberland is 45% off on Steam right now. You can also get it as part of a bundle with Silver Lemur Games' Stellar Monarch duology for some space-based 4X action while you're at it!
Get Legends Of Amberland on Steam
Civilization VI
At this point, the 4X community is patiently waiting for Civilization 7, but in the meantime Civ 6 is still being supported with new content. Even better, Firaxis seems to be actively pushing to make sure that everyone who wants to play Civilization 6 gets a chance to do so!
The base game has been discounted frequently of late, and right now it's an astonishing 90% off. If you've somehow managed to miss out on this stunning entry in the legendary franchise, there's no time like the present to take just one more turn.
Roadwarden
If you're looking for a truly old-school experience, it doesn't get more retro than a text adventure! Roadwarden uses sepia-toned illustrations and icons to embellish its branching story, and used modern gameplay sensibilities to create an experience that players could only dream of in the days of Zork.
Roadwarden has earned itself the coveted "Overwhelmingly Positive" rating on Steam, and is available right now for 25% off. If you're not sure text adventures are your thing, try the demo – you may be pleasantly surprised!
Holy Potatoes! We're In Space?!
The Holy Potatoes! games are cartoonish, delightful send-ups of favorite game genres. If you're looking for turn-based combat that's much deeper than the game's silly nature would suggest, Holy Potatoes! We're In Space?! has that in spades.
All of the Holy Potatoes! titles are 90% on Steam this week, clocking in at just a dollar apiece. If you really want to score some savings, you can get all four games for a total of 92% off to scratch your management sim itches as well!
Get Holy Potatoes! We're In Space?! on Steam
Galaxy of Pen & Paper +1
Behold Studios offers some of the most charming pixelated turn-based games around, and Galaxy Of Pen & Paper is no different. Like many spaceborne RPGs, you'll blast off to new planets and battle aliens, but if you've played Knights Of Pen & Paper then you know what the twist is; each character is played by a member of a tabletop RPG group, altering their stats and capabilities according to their player's personality!
The +1 Edition includes all the content of the base game and then some, making it the definitive version of this galactic epic. You can get it for 66% off as part of Steam's weeklong deal.
Get Galaxy Of Pen & Paper +1 on Steam
Breach & Clear
With so many aliens, zombies, and other monsters running around in games, it can be easy to forget that realistic tactical battles are just as exciting and tense, if not more so! Breach & Clear puts players in charge of a squad from the real world's elite forces, then tasks them with systematically completing turn-based missions.
While it's certainly a much older game than many of the other titles on this list, at 90% off Breach & Clear absolutely worth getting, especially if this is the first you've heard of it. If you'd rather shoot zombies, you can get the apocalyptic spinoff Breach & Clear: Deadline Rebirth for a similar discount, or get both games as a bundle.
Nexomon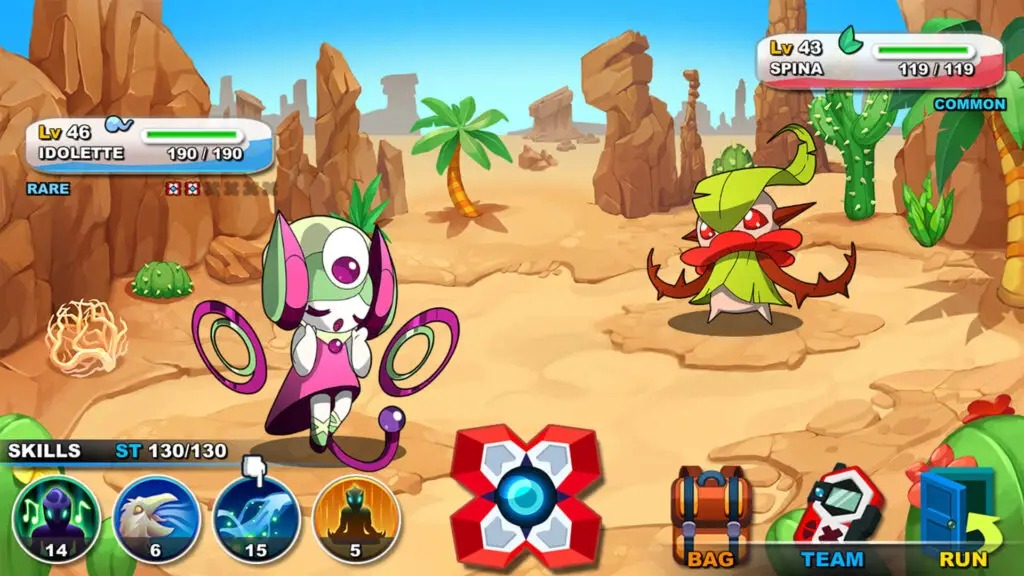 With the release of Scarlet & Violet, it's pretty clear that Pokemon is a very different adventure nowadays. If you yearn for top-down exploration and monster battles, Nexomon is a great choice. With an animated style all its own and over 300 creatures to capture, it's got everything a veteran tamer could want.
The original Nexomon is 50% off at this time, putting it at a very affordable $5 USD. The sequel, Nexomon: Extinction, offers even more content, but is not currently on sale.
Sproggiwood
This roguelike dungeon-crawler is full of heart. Inspired by Finnish mythology, it sends players into dungeons to battle monsters that work together and synergize – you'll need all your smarts to outwith them and survive!
Sproggiwood has a delightfully bright and colorful aesthetic, so it's sure to bring a smile to your face. That's especially true right now, since it's 50% off! You can also get it as part of several bundles for even more dungeon-crawling adventure.
Ultimate ADOM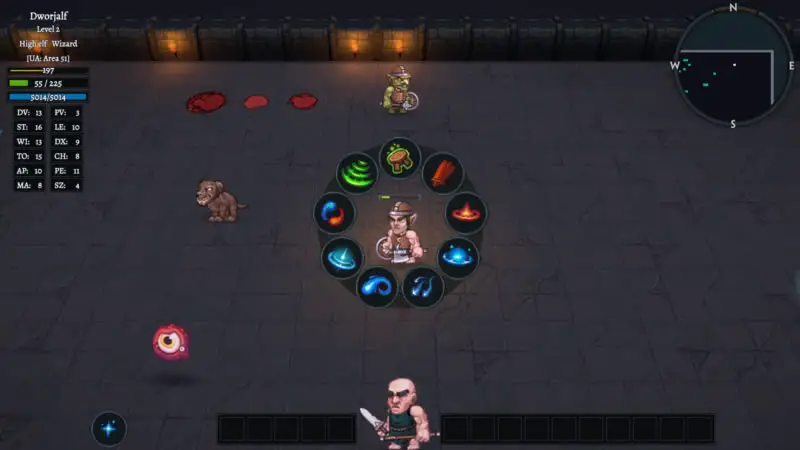 When Ultimate ADOM calls itself a traditional roguelike, it really means it! The sequel to retro classic ADOM, this old-school adventure has plenty of throwback references for players who remember when every game looked like the original ASCII version of Dwarf Fortress.
The basic version of Ultimate ADOM is 60% off, but if you're feeling charitable, you can get the Save the World Edition. It's more expensive and comes at less of a discount, but a portion of the proceeds from the special edition go to the International Agency for Research on Cancer.
Red Ronin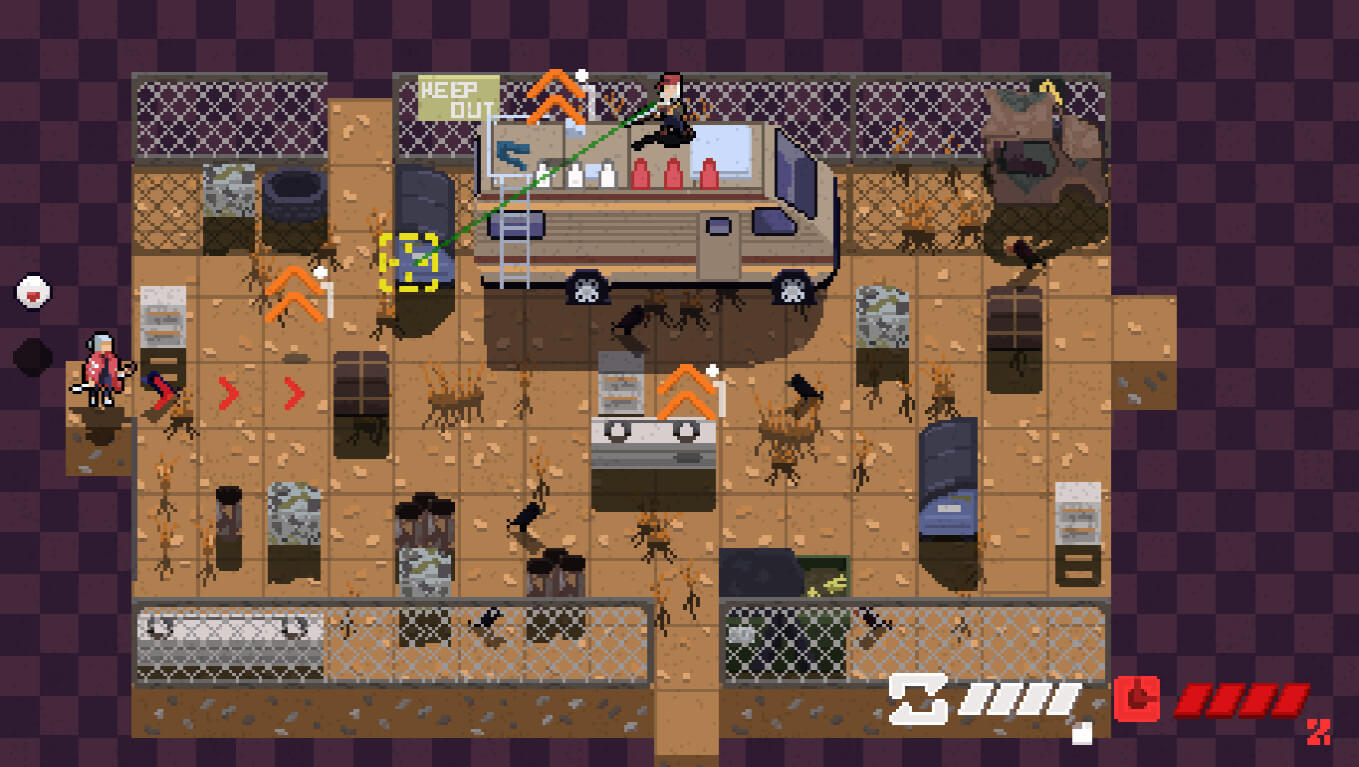 Imagine a lightning-fast, turn-based Hotline Miami and you'll have an idea of what Red Ronin is like. Each turn you'll zip across the map, slicing up any enemies that happen to end up in your way. Just be sure you don't get cornered, or your samurai rampage will come to an end!
Red Ronin is a very affordable game by default, so at 65% off it's practically a steal. It's also available as part of some bundles, allowing you to save even more.
For the Warp
For The Warp has some of the most impressive pixel graphics around, and exciting gameplay to boot. Part FTL, part Slay The Spire, it requires players to build a deck of weapons, systems, and maneuvers as they navigate a dangerous sector of space and fight their way to the Warp Gate!
For The Warp is less than a year old, so if you haven't tried it yet now is a great time to do so. It's 50% off, and you can get the soundtrack as well for a similar discount.
Jack Move
Jack Move, the 2021 BitSummit International Award winner, is a lovely, heartfelt tale of a young hacker out to rescue her father in a cyberpunk city. It's not the longest game around, clocking in at around ten hours, but its tight story and turn-based combat make it well worth the time.
Jack Move released last fall, so this is one of the first chances to get the game at a discount. 30% off is a good deal for a game this new and this good, so check it out!
Tyrant's Blessing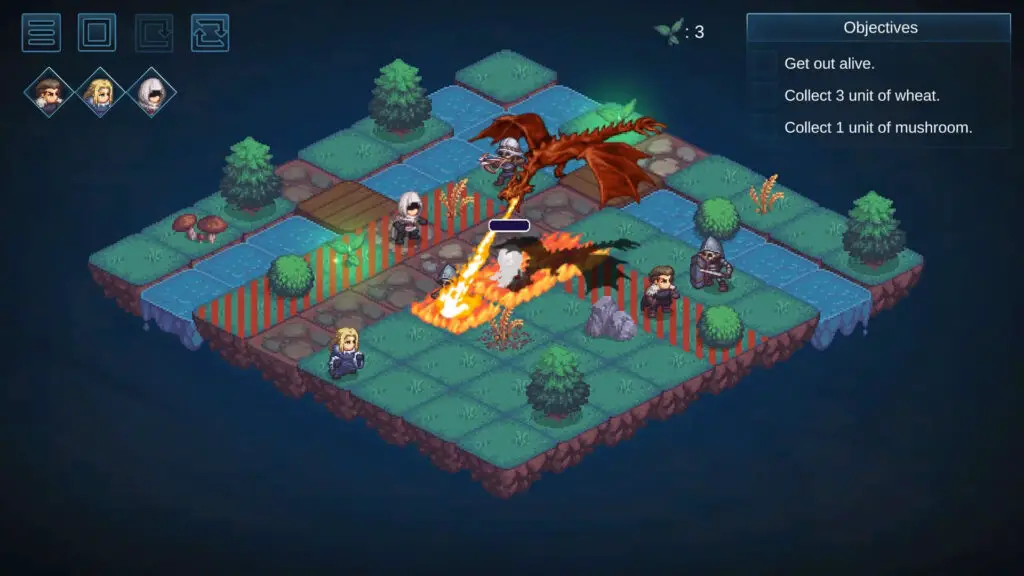 Tyrant's Blessing is a perfect follow-up after your playthrough of Tactics Ogre Reborn. With its dark setting and themes alongside gripping isometric tactical battles, it's sure to keep you engaged throughout the campaign.
Both the basic and deluxe editions of Tyrant's Blessing are 50% off right now. If you're looking for even more quality tactical games, it's also offered as part of a bundle with Dark Deity and Symphony Of War, making one of the best turn-based offerings on Steam!
Get Tyrant's Blessing on Steam