Last week lots of new release dates, announcements, and some cool games ready to go out of early access. Let's see everything that happens in turn-based RPGs and Strategy Games between the 7th and the 13th November 2022. Let's go
Tactical RPG Absolute Tactics: Daughters of Mercy soon on PS4 & PS5
Let's start last week's Top turn-Based news round-up with an upcoming PS4 & PS5 release. Absolute Tactics is ready to land on Sony Consoles on November 17th.
Originally released in September 2022 on PC and Nintendo Switch, Absolute Tactics is a turn-based tactical RPG with a dark tone and a combat system filled with puzzle elements. Check out Absolute Tactics Gameplay
Pixelated JRPG Chained Echoes has a release date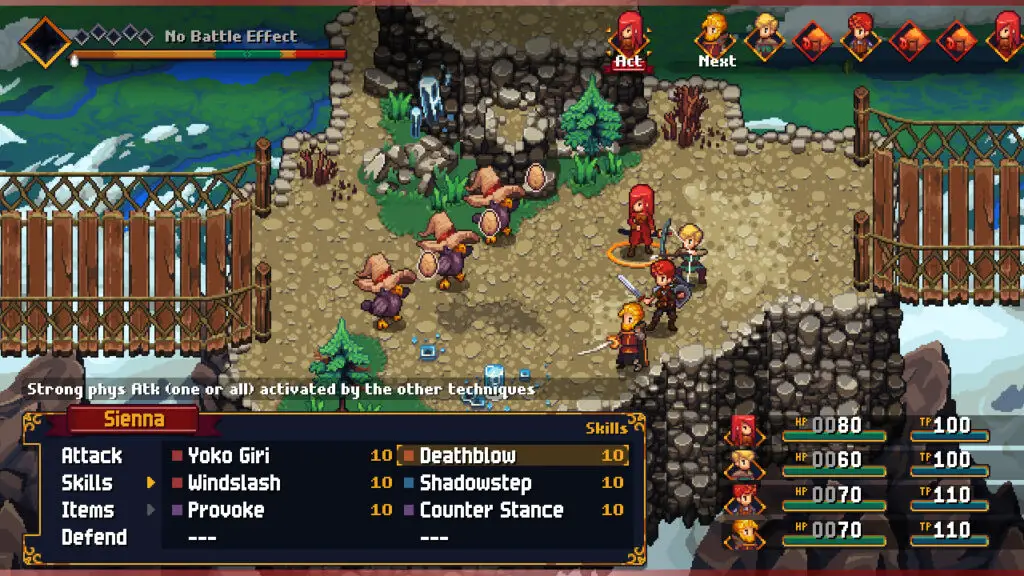 One of the most anticipated JRPGs out there finally has a release date. Chained Echoes by Matthias Linda is set to be released on 8 December 2022 on PC via Steam, PS4, Xbox One and Nintendo Switch. It will also be available through Xbox Game Pass. A physical edition of the game will be launched in the Summer of 2023.
The game is set in a fantasy world where dragons and mechs are common, and a compelling story and gameplay guarantee 30-40 hours of enjoyment.
RPG WrestleQuest has a Release window
Lovers of Wrestling and RPGs should be excited for the release of WrestleQuest which will happen in May 2023 on Pc via Steam, PS4, PS5, Switch, Xbox One & Series X/S.
Players start as rookies in the Wrestling industry and on their path to success, they meet iconic Wrestlers like Macho Man, Andrè Giant, and more. Turn-Based battles with twists and timing mechanics and a lovely pixel art style.
Heroes Of Might And Magic III Board Game Coming To Kickstarter
Not strictly videogame-related news, but it could be worth knowing that a Kickstarter campaign will start shortly to bring the Heroes of Might and Magic III world to a physical board game.
Up to three players, the game offers even a solo campaign, and fans of the 1999 videogame will recognize famous characters too.
The board game offers the same mechanics as the digital game, as players are called to collect resources, relics and explore the map. The Kickstarter campaign will start on the 15th of November.
Originally released on iOS and Android, Desta: The Memories Between will arrive on Pc and Nintendo Switch in early 2023. The game is a story-driven RPG featuring a sort of tactical ball-game with a delicious and gentle graphic style. Check out the latest trailer.
Horror Roguelite Inscryption will scare Switch players soon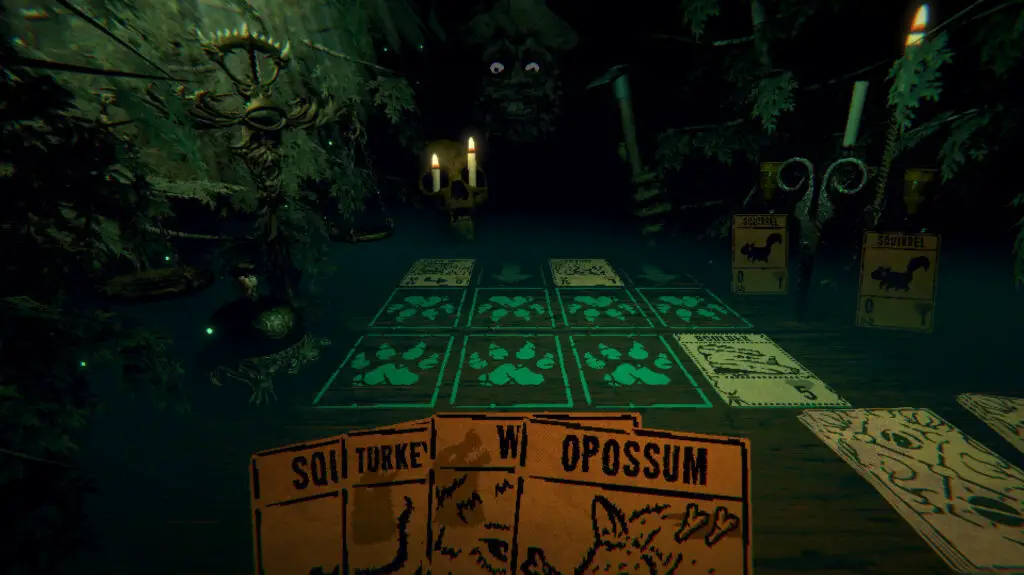 Creepy roguelite deckbuilding Inscryption is an acclaimed PC, PS4, PS5 horror game released in October 2021. Players must use their deck and solve puzzles inside the mysterious Leshy's cabin. The dev Daniel Mullins Games just announced the Switch release date set for the 1st of December 2022.
Marvel's Midnight Suns: Ghost Raider showcase
Another hero showcase for Marvel's Midnight Suns. In the latest Firaxis video, we can see Ghost Rider in action. A unit capable of dealing massive damage to enemies by sacrificing some of its health. Here you can find Ghost Rider trailer.
Marvel's Midnight suns will be available starting from the 2nd of December 2022 on PC via Steam, PS5, and Xbox Series X/S, while the PS4, Xbox One, and Switch versions arrive later on.
Turn-Based Horror Digital Tabletop Nemesis: Lockdown Is Leaving Early Access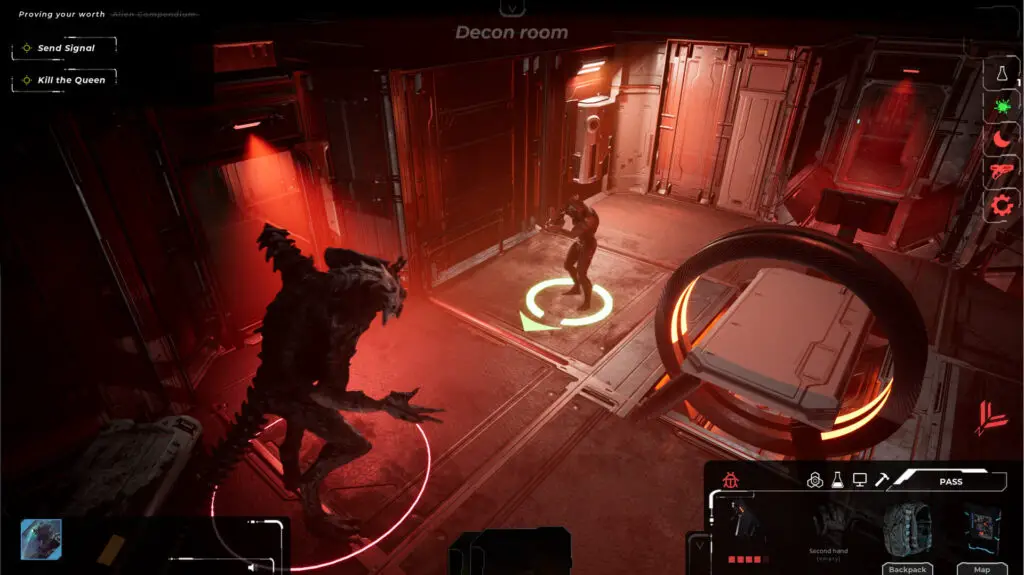 Digital tabletop Nemesis: Lockdown leaves early access on the 17th of November 2022. The coop multiplayer horror game offers an experience where players must cooperate to survive but betraying is still a valid option. On Steam.
Ito-inspired RPG World of Horror Exits Early Access soon
Another game will be out of early access soon. World of Horror, the Ito-inspired RPG, after a long period of early access is preparing for a Summer 2023 release. At the same time, a Playstation 5, Playstation 4, Nintendo Switch version will be launched too. Here you can find the latest trailer.
Meet The Rogue Traders in the last Owl Cat diary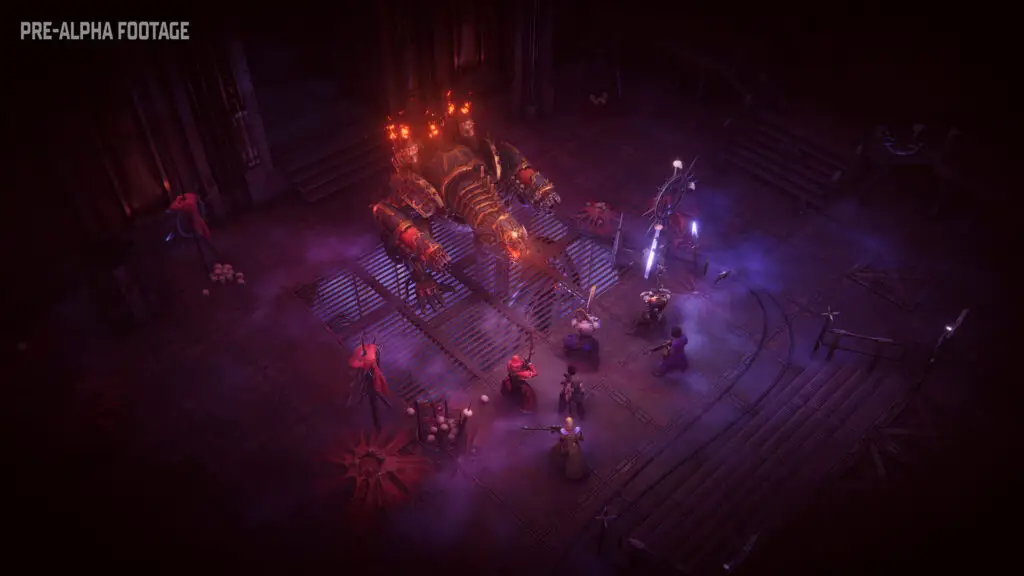 Owlcat Games has released its second Dev Diary, which offers a look at the eagerly-awaited Warhammer 40,000: Rogue Trader – the first classic roleplaying game with turn-based combat in the legendary grim darkness of the far future of Warhammer 40,000, produced in close collaboration with Games Workshop to be released on PC and consoles. Dev diary video
Chroma Squad dev's new game on Kickstarter
The brand new game from Chroma Squad is as crazy as the latter and is named Mahou Senshi Cosplay Club. As you can imagine from the name, the game puts players in the shoes or, better say, the costumes of a cosplayer. Costumes give real-life powers, and players are called to save the world from insane menaces.
The game promises to be fun with a fast-paced combat system. Mahou Senshi Cosplay Club is a PC game actually in development with a Kickstarter campaign on the go.
Top Releases of the week
Here are the releases of the last week, besides the comeback of the glorious Square title, lots of cool indie games. Let's see them all.
Kaiju Wars now available on Nintendo Switch
Tactical puzzled mechanics and giant Kaiju to fight in Kaiju Wars. Originally released on PC the game is now available on Nintendo Switch.
Tactics Ogre: Reborn available on PC and Consoles
The remastered version to one of the progenitors of tactical RPG is available on PC via Steam, Switch, PS4 and PS5. Old fans and newcomers can enjoy one of the best RPG ever made with graphic overhauled and improved gameplay mechanics.
Dante's Divine Comedy-inspired Roguelite Nadir is available on Pc
Nadir is a deck builder roguelite RPG that throws players into the depths of hell inspired by Dante's Divine Comedy to fight demons. Available on Steam.
A new Loathing adventures available on Pc
From the acclaimed West of Loathing devs comes Shadows Over Loathing. Same graphic style, jokes and combat system. Available now on Steam
Chess-inspired Roguelike available in early access on Pc
Chess Survivors is a grid based, quick-turn, roguelike where you outmaneuver and destroy an ever growing horde of chess based enemies. Available in early access on Steam
Quests and Jokes in Timewreck Tales: A Rogue RPG available on PC
Venture through time and galaxies in Timewreck Tales. A roguelite RPG that doesn't take itself very seriously and offers a quite fun gameplay. On Steam
Digital tabletop coop Search and Rescue available in early access
Look for tourist survivors in the Tatra Mountains in Search and Rescue. A digital tabletop experience up to 4 players. A race against time to locate and save excursionists. Now on Steam in early access.