Hexxen: Hunters – The Ultimate Tactical RPG Experience Unveiled at Gamescom 2023!
The gaming community was excited as the Future Games Show at Gamescom 2023 unraveled a tapestry of digital masterpieces. A stand-out revelation that caught everyone's attention? The debut of Hexxen: Hunters, a tactical RPG announced by the industry-renowned Hooded Horse on August 23, 2023.
Diving into a realm that combines immersive real-time exploration with exhilarating turn-based tactical combat, Hexxen: Hunters transports players to an alternate 18th-century universe. Here, the shadows whisper tales of "Hunters" – the last hope of humanity – tasked with quelling the supernatural forces that besiege the land.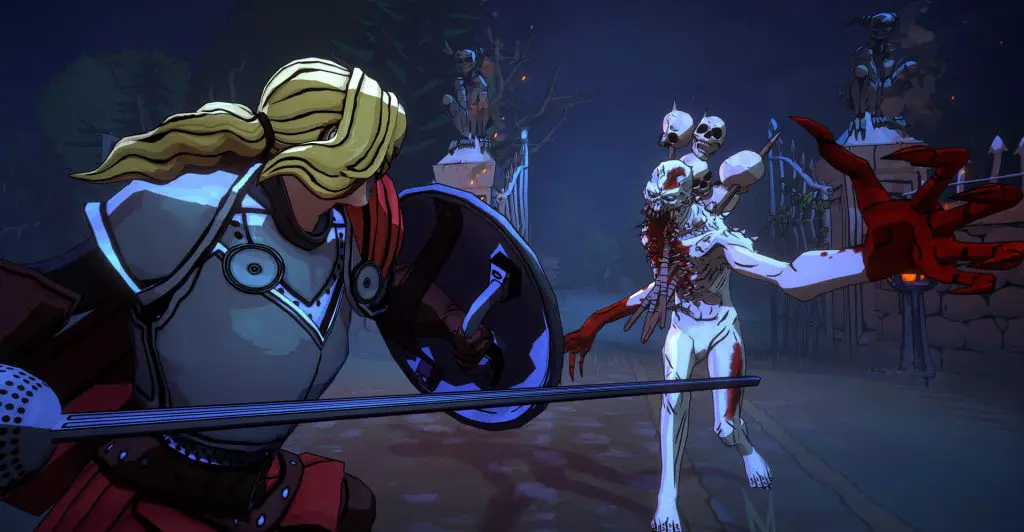 Genesis of Hexxen: Hunters
Ulisses Spiele Digital lends its developing prowess to this game, drawing inspiration from the revered table-top RPG, Hexxen: 1733. In this haunting backdrop, the world was thrust into chaos a century ago when the gates of Hell sprung open. But as darkness grew, so did the light. A group of valiant souls, aptly named "Hunters", emerged, wielding newfound powers and dedicating their lives to eradicating witches, werewolves, and unimaginable terrors.
Engage, Battle, and Strategize
Players are invited to build their team of Hunters, selecting from a diverse roster, each equipped with unique abilities. With every quest, they will tackle massive hordes of adversaries, strategizing for each encounter. Whether it's harnessing Goetz's precision shooting or leveraging Faye's arcane prowess to set the stage for Franziska's deadly lance, each battle promises to be distinct.
Post-battle, players will find solace in their safe haven, a hub where wounds heal, weapons upgrade, and invaluable intel is shared.
What Makes Hexxen: Hunters Shine?
A roster of eight exceptional Hunters, each boasting unique equipment, dynamic skill trees, and game-changing team synergies.
An evolving hub that progresses with the player, becoming a crucial part of the strategy against the infernal adversaries.
Turn-based combat that emphasizes team combos and maximizing potent abilities.
A vast array of demonic foes, each presenting its unique challenge and strategy.
Real-time exploration of a meticulously crafted world, echoing tales of both despair and hope.
For global enthusiasts, there's more good news! Hexxen: Hunters will be available in multiple languages, catering to fans from around the world.
When and Where?
Hexxen: Hunters will launch its early access on Steam and the Epic Games Store in 2024. For those gracing Gamescom, a visit to the Hooded Horse booth (Hall 10.1, stand E-020) is a must. Engage with the creators, get firsthand insights, partake in demos, and walk away with exclusive swag. Also, a special showcase awaits at the Indie Arena Booth in Hall 10.2.
Prepare to embark on an unparalleled RPG journey where strategy, horror, and lore converge – only in Hexxen: Hunters.