Another week and another list full of great deals. This week, the Isometric Festival on Steam gives you access to a lot of great Turn-Based RPG that you should not miss. Let's see them.
Let's start with Pathfinder. Players can access Owlcat Kingmaker and Wrath of the Righteous bundle with a 64% discount. The perfect occasion to get two of the best D&D RPG and be prepared for the next Owlcat Warhammer RPG. Another great series. Wasteland. During these days, you can access all three chapters from the series at a discounted price of up to 89%. Wasteland Remastered, Wasteland 2 Directors Cut, and the latest Wasteland 3. Something that will keep you busy for the Christmas holidays for sure.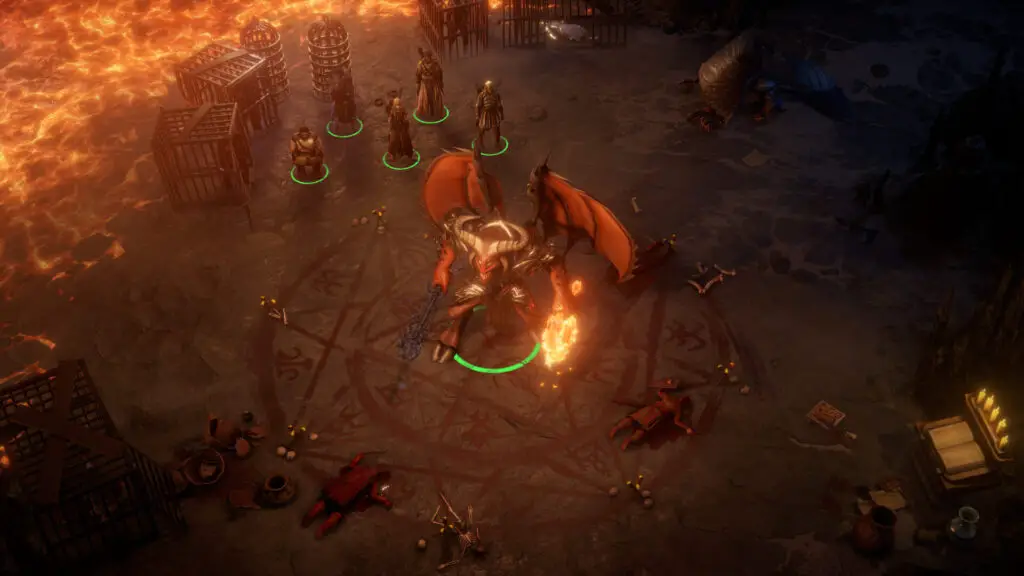 Let's break the RPG pace and highlight one of the best turn-based strategy games of 2022. Warhammer 40k: Chaos Gate -Daemonhunter. Unleashing the grey knights' wrath across the galaxy is the right purpose, thanks to the 40% discounted tag and the new DLC just released that adds new power machines to control.
If you want something that delivers a great RPG experience, consider taking Atom RPG & Atom Trudograd. Inspired by the classics of the genre, the game guarantees hours of fun. You can find them as a bundle with a 50% discount The post-apocalyptic anthropomorphic RPG Mutant Year Zero offers a discount price of 60%. A great pick for tactical RPG fans and a great way to be prepared for what's next from The Bearded Ladies devs.
An RPG worth to be mentioned is Torment: Tides of Numenera. The spiritual successor of Planescape: Torment, now has a 75% discount tag, which makes it a great choice for CRPG lovers. Almost present in every weeklong deal, but always worth to be mentioned. XCOM Chimera Squad it's a must-buy seeing its price tag of just 4 dollars.
Next is a Fire Emblem-inspired RPG not so well acclaimed by the critics but, the price tags allow you to discover if the critics are right. 90% off Let's end with a Final Fantasy Tactics-Inspired RPG. Live by The Sword: Tactics is a tactical RPG that recently left early access and now presents a 50% discounted price.