A good Steam deal is always causing for celebration, and this week there are some great ones. From triple-A strategy games and RPGs to underappreciated indies and even some retro classics, gamers have a chance to save some serious money this week. Check out the titles below, either for yourself or as an early present for your fellow Turn-Based Lovers!
Civilization VI
Sid Meier's Civilization needs no introduction, and Civilization VI is a strategy masterpiece. The game is nearing the end of its life cycle, but at least one more DLC pack, the Leader Pass, is on the horizon. With the main game at a whopping 90% off and all of the existing DLC discounted as well, there's never been a better time to get Civ VI if you've been waiting all these years. Get Sid Meier's Civilization VI on Steam
Trigon
Okay, technically Trigon is real-time with pause rather than a true turn-based game, but we've made an exception because it's an excellent sci-fi roguelike that deserves some attention. If you enjoyed FTL: Faster Than Light, you'll love this beautiful, atmospheric fight for survival in the depths of space.
Trigon is currently available for 50% off its already-reasonable price tag, and if you decide to spring for the Deluxe Edition for only a few dollars more, you'll save an extra 5%. Get Trigon: Space Story on Steam
Edge of Eternity
Speaking of games with an immersive atmosphere and jaw-dropping visuals, Edge Of Eternity is an indie JRPG that looks like it could have come straight from one of the industry giants. Midgar Studio's epic tale is one of 2021's best RPGs, and now that it's on sale players have a perfect opportunity to check it out.
Edge Of Eternity is currently 50% off, and while the Deluxe Edition isn't discounted quite as much it does include lots of goodies like an artbook and soundtrack, all for less than $30 USD. Get Edge Of Eternity on Steam
Urtuk: the Desolation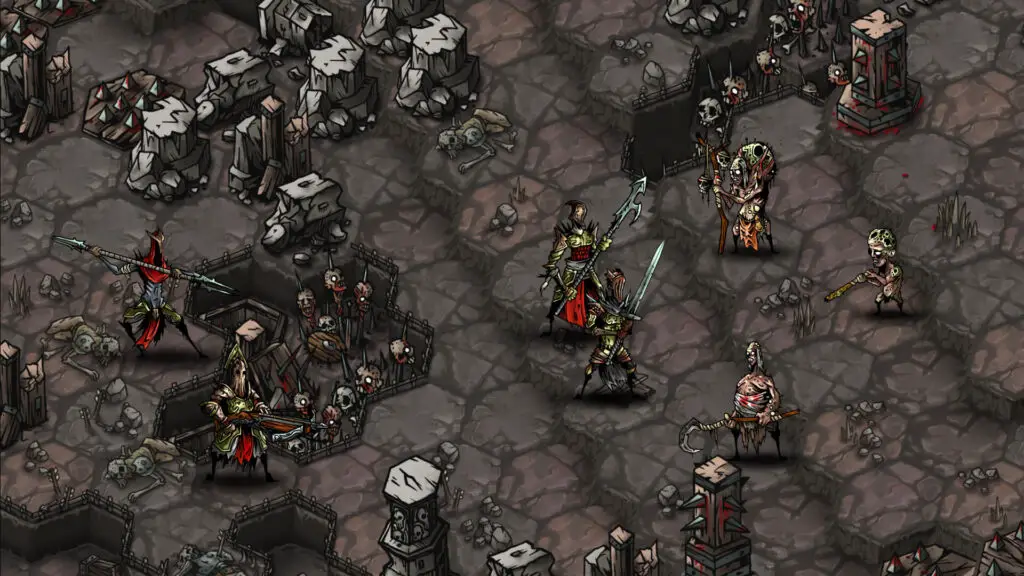 Urtuk: The Desolation is a perfect pick for fans of Battle Brothers. Its hand-drawn, grim-fantasy environment is full of death and danger, and the combat is full of opportunities for combos and environmental kills. How long will you survive the Desolation?
Urtuk is currently 50% off, and the epic, ominous soundtrack can be included for just a little more. If you like a challenge, you won't want to miss this one. Get Urtuk: The Desolation on Steam
Stellar Tactics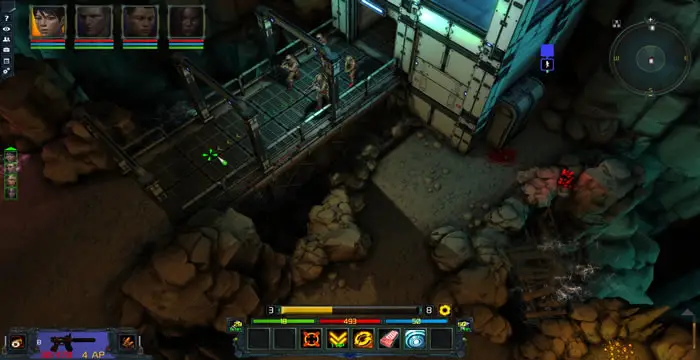 Maverick Games' early-access RPG is very ambitious, but has the potential to be one of the most immersive sci-fi sandboxes ever. At its core, Stellar Tactics is about leading a band of mercenaries across the galaxy in search of your next big payday. The enormous, living universe with tens of thousands of star systems means that your choices could shape the fate of the galaxy in unexpected ways.
Getting in on the ground floor is a great way to save on early access titles that you expect to play after launch. At 40% off, Stellar Tactics is the cheapest we can expect it to be for a while, so don't miss out! Get Stellar Tactics on Steam
Encased
Fans of old-school Fallout (or isometric RPGs in general) will get all the post-apocalyptic adventure they could possibly want in Dark Crystal Games' Encased. In an alternate 1970s, the Dome is a giant artifact of unknown origin. Your character has the freedom to explore the Dome, learning the secrets of the company that controls it and maybe finding the truth behind a global disaster.
The massive world of Encased should keep players busy for hours on end, so getting it for 67% off is great value. You can get an even bigger discount by bundling the game together with its Supporter Pack DLC, which features extra character portraits, the soundtrack, and more! Get Encased on Steam
Dungeons & Dragons: Dark sun Series & Krynn Series
It doesn't get much more retro than this! These classic D&D adventures were originally released for the PC way back in the early '90s. Whether you're a longtime fan looking to relive your glory days or a new adventurer looking to try the classics, Dark Sun and Krynn offer the kind of fantasy adventure that we'll likely never see again.
The individual packages are 33% off, but if you're in the mood to really delve into some pixelated dungeons you can get the entire Gold Box Classics series for 55% off. Get Dungeons & Dragons: Krynn Series on Steam – Get Dungeons & Dragons: Dark Sun Series on Steam
Ancient Enemy
Ancient Enemy combines card battles with a solitaire mechanic, challenging players to play their cards to reveal more options on the board as each fight wears on. It's a clever combination of gameplay styles that's refreshing for players hoping for something different.
Ancient Enemy also happens to be one of the most affordable games on this list, currently listed at 75% off for a total price of less than $4 USD. It's also included in a bundle of other solitaire-style games with a combined discount of 81% off. Get Ancient Enemy on Steam
Fantasy General
Another '90s classic, Fantasy General lets players command armies of barbarians, wizards, monsters, and more in hex-based battles. It's a tactical gem that's perfect for players eager for a heaping dose of nostalgia.
Since it's so old, Fantasy General is cheap to begin with, so at 60% off it can fit into any budget. If you're looking to spend a bit more, you can get the recent sequel as part of a bundle and bridge the gap between old and new! Get Fantasy General on Steam
Guild of Ascension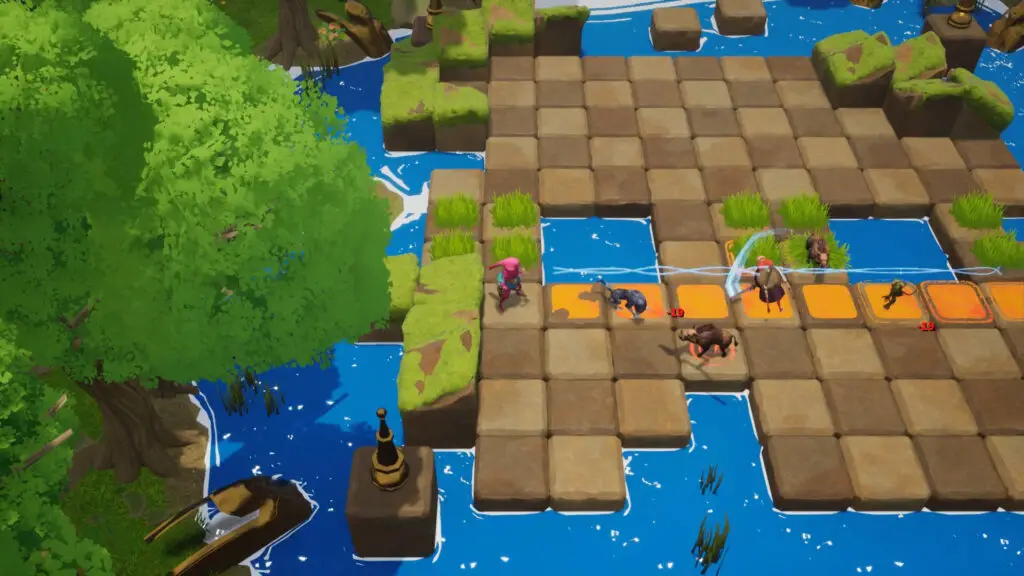 This bright and colorful roguelite is a fun mix of turn-based and real-time gameplay. When a unit's turn comes up, you have a few seconds of real time to move, attack, and prepare on the map grid. You'll need to create combos between your party members and carefully manage your loot in order to reach the top of the Tower!
Guild Of Ascension is currently available for 40% off, letting players get it for under $10 USD. Get Guild Of Ascension on Steam
Monster Sanctuary
Players can expect to hear a lot about Pokemon in the next few weeks, but if you're looking for monster-catching adventure at a fraction of the price then now is an excellent time to try Monster Sanctuary! This side-scrolling open world blends turn-based battles with metroidvania exploration; you'll need to use your monstrous companions' skills to reach every area of the sanctuary!
Monster Sanctuary is currently available for 66% off. You can also get it as part of a bundle with The Serpent Rogue to add some crafting and alchemy to your repertoire! Get Monster Sanctuary
Dead in Vinland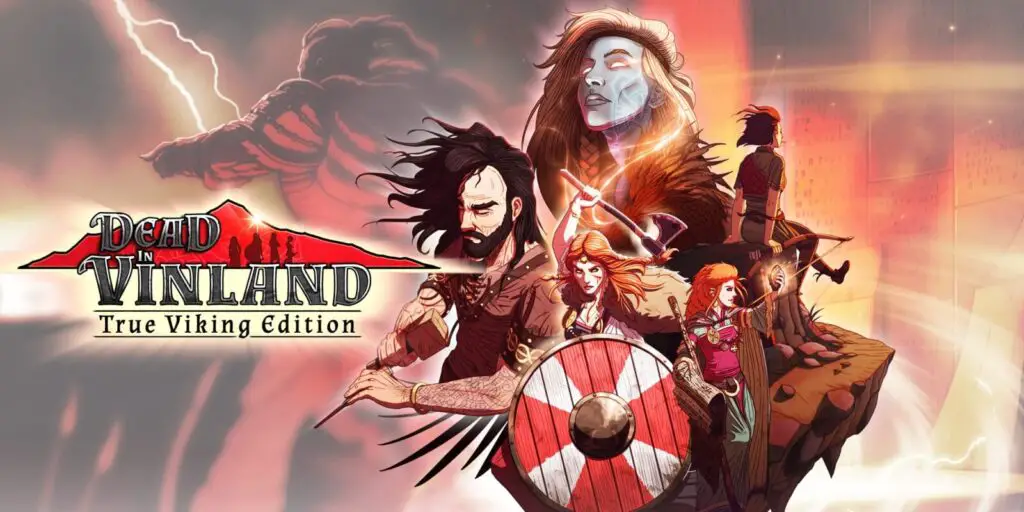 This survival RPG puts you in charge of a Viking settlement on a strange island where all is not as it seems. Part city manager, part Darkest Dungeon, Dead In Vinland lets players explore a challenging, dangerous world. With crafting, character interactions, and even romance options, each playthrough could hold different stories.
Dead In Vinland is on sale for 75% off right now. If you want to get more than just the base game, the True Viking Edition isn't as deep of a discount at only 65%, but contains all of the game's DLC for the fullest experience. Get Dead In Vinland on Steam
Pillars of Eternity II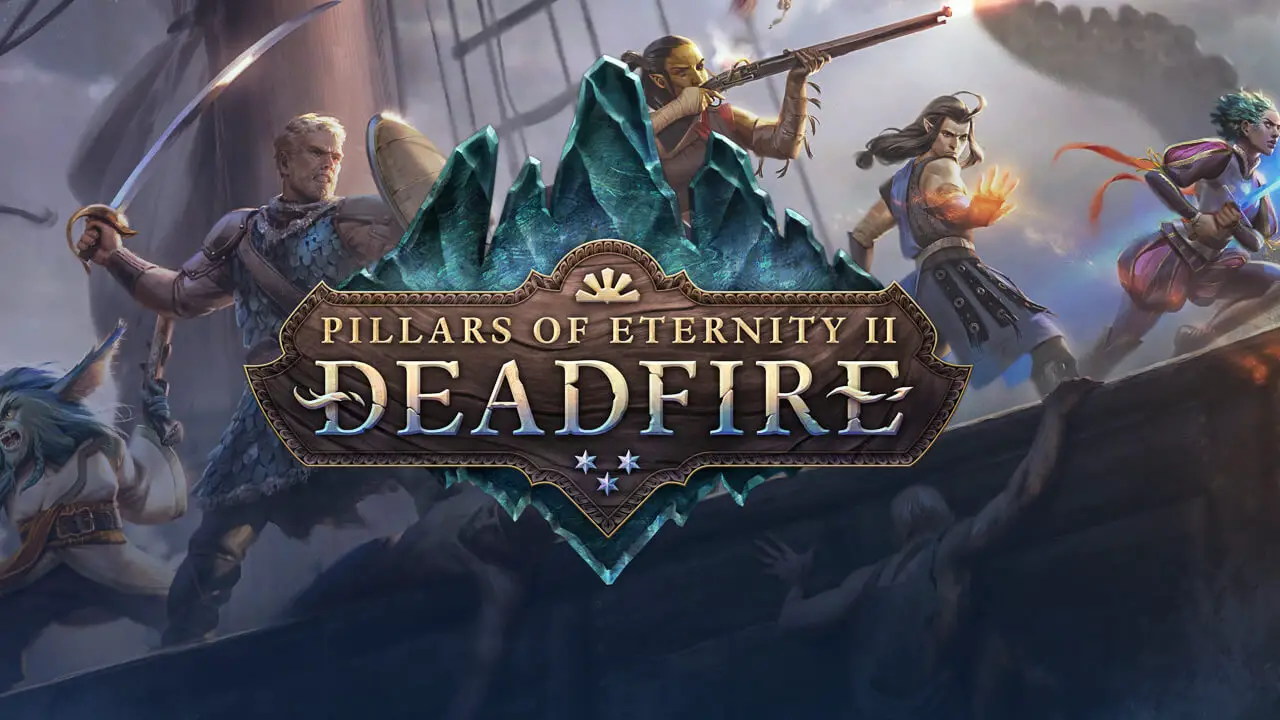 This swashbuckling fantasy pirate tale is an isometric RPG capable of standing alongside giants like Baldur's Gate and Divinity: Original Sin. Sailing across the sea in pursuit of a rogue god, you'll lead your crew on adventures where your choices affect the story and there are new quests to follow everywhere you land.
Pillars Of Eternity II is currently on sale for 75% off on Steam, and that applies to both the standard edition and the Obsidian Edition, which includes a large DLC package. If you want to play the original game, you can get both Pillars Of Eternity titles for a combined 51% off instead. Get Pillars Of Eternity II on Steam