BACKGROUND:
Developed by MottzyStudios, a very small studio of just two people, Alternium Shift looks like it could have been placed straight at the end of the SNES era/beginning of the PS era over 25 years ago and no one would have blinked an eye. They state they have a love for games like Final Fantasy VI and Chrono Trigger and it shows. Those games' influence is very apparent in their game so far. It is also kind of gives off an older Breath of Fire graphic vibe in my opinion. It is in the demo stages right now with a fairly far-off release date of December 1, 2022 for PC.
Allow me quote from their steam page for more information as the developers can say it best:
"Join three heroes in training as they learn to master their individual strengths and harness the power of Alterium Essence. With their training nearly completed, Dolion, their teacher, prepares them for the most important mission they've faced yet."
"You'll begin your journey with three heroes in training; Pyra, Atlas, and Sage. Their teacher, Dolion, strives to mold his students into heroes, ones better than himself. The three heroes are taking their final test before being sent off on an important and life-changing mission. What fate awaits these heroes and can they accomplish the tasks set forth before them?"
CHARACTERS:
"Dolion: From war hero to teacher, Dolion seeks individuals to mold into heroes themselves."
"Pyra: A strict and loyal leader, Pyra steers her team as straight as she does her spear."
"Atlas: A young, shy, and nimble Archer, Atlas delivers every shot with deadly accuracy."
"Sage: A very talented weaver of Alterium Essence, with an ego that matches their skill."
GAMEPLAY: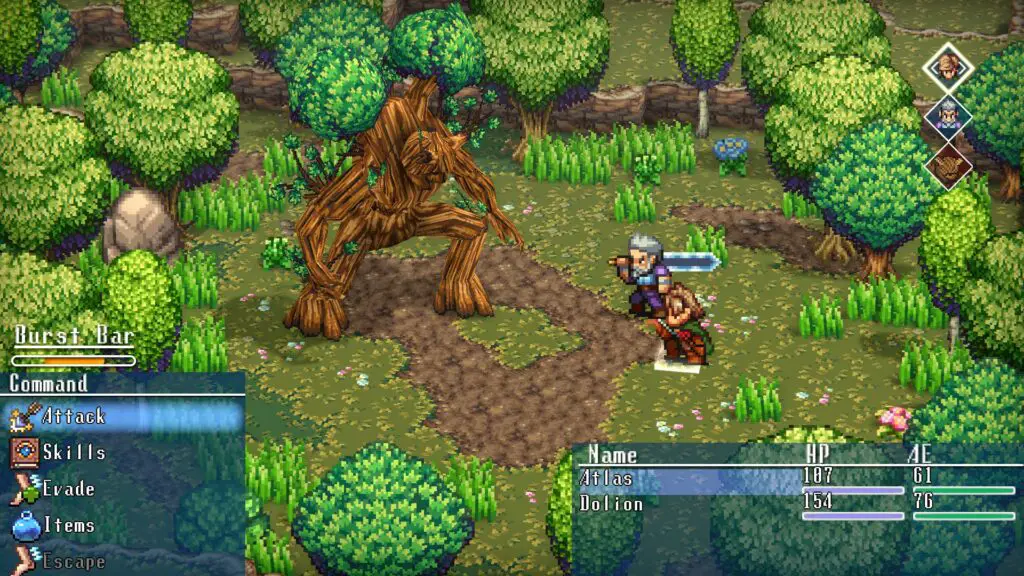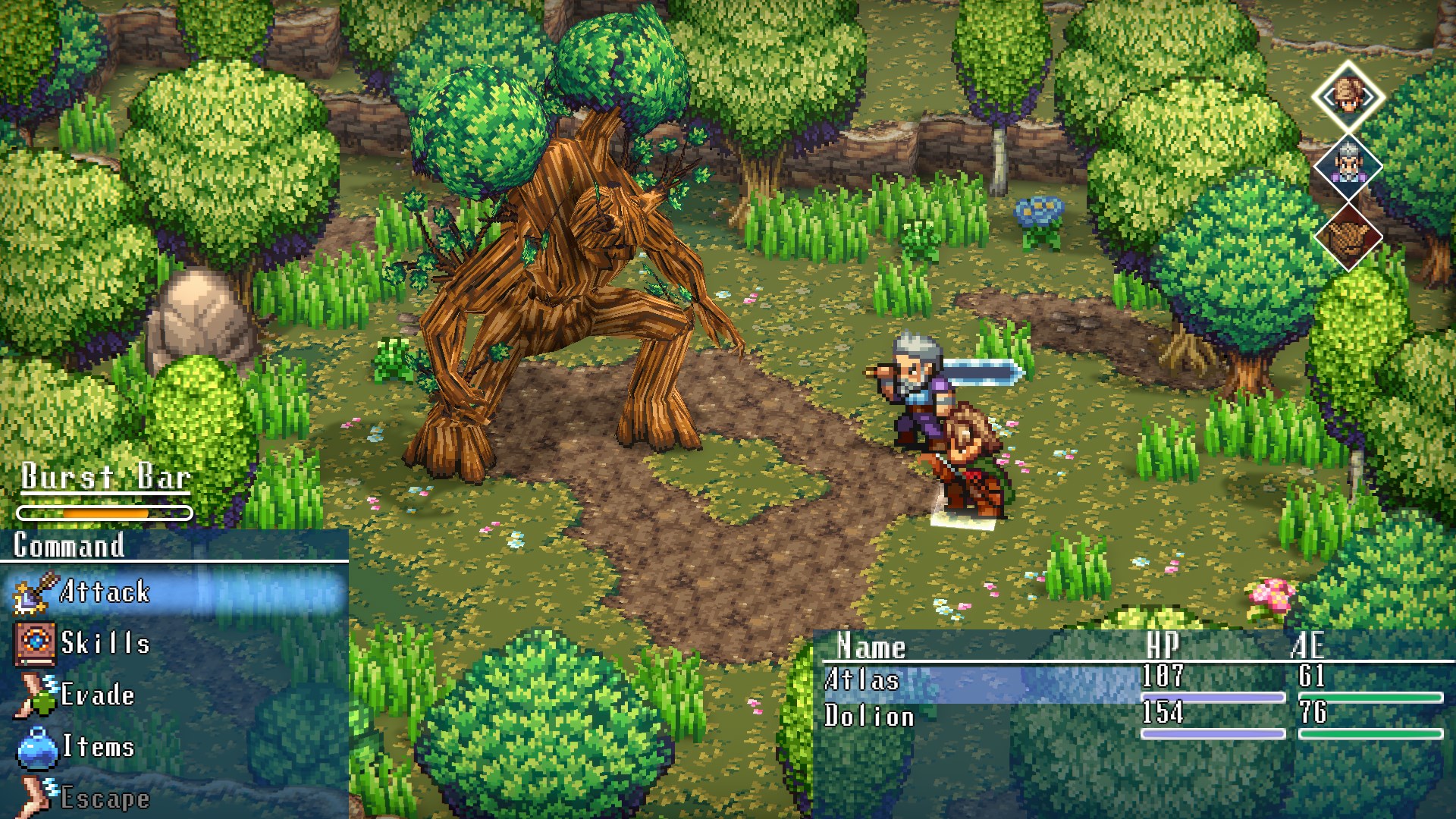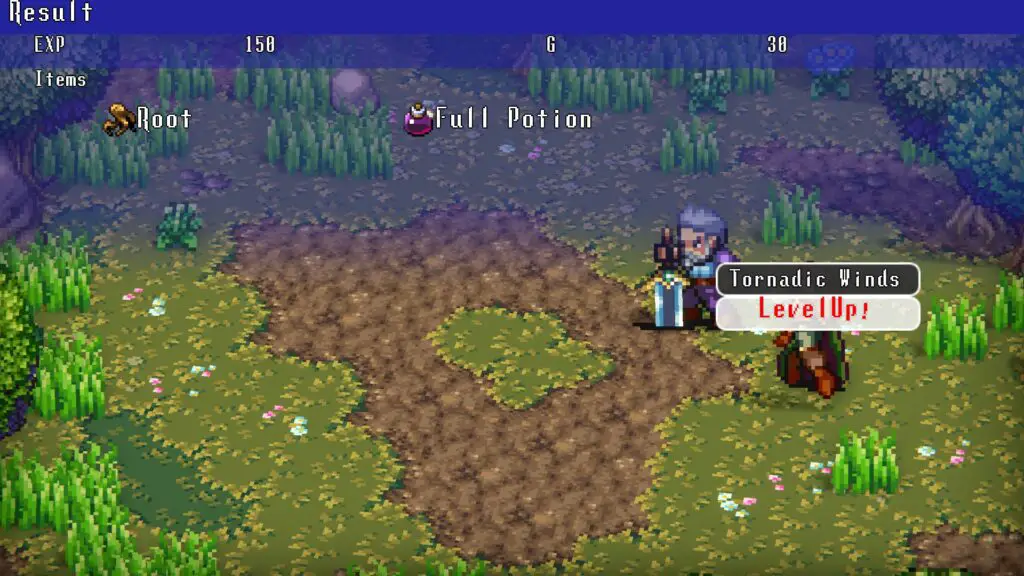 MUSIC:

The music although limited in track number, is fairly well done and fits in nicely for the retro feel the game gives.
OVERALL:

This is definitely something those with nostalgia would enjoy especially if you are a fan of SNES-era RPGs. Not too much is complete as you can finish the demo in under one hour but I would urge anyone who likes traditional RPGs to give it a shot. It is a free demo as of this writing and the finished product release date is about 14 months from now.