Pry into the hearts of monsters and people in this bleak monster-taming RPG. What will you see in the people you love?
Lore/Story
A mysterious being appears in Josef's dreams and drags him down a relentless journey into the depths of the Void, a place where reality is broken down into truths. What will he uncover about the people he loves?
Gameplay
A fun and challenging turn-based combat system where you build the perfect party composition and exploit enemy weaknesses, inspired by the Shin Megami Tensei series. Exploit enemy weaknesses to deal extra damage (+ a whole range of other bonuses) while being careful to not expose your own.
Recruit monsters by prying into them and conversing with their souls, making branching moral decisions. Each monster having their own unique moral dilemma scenario.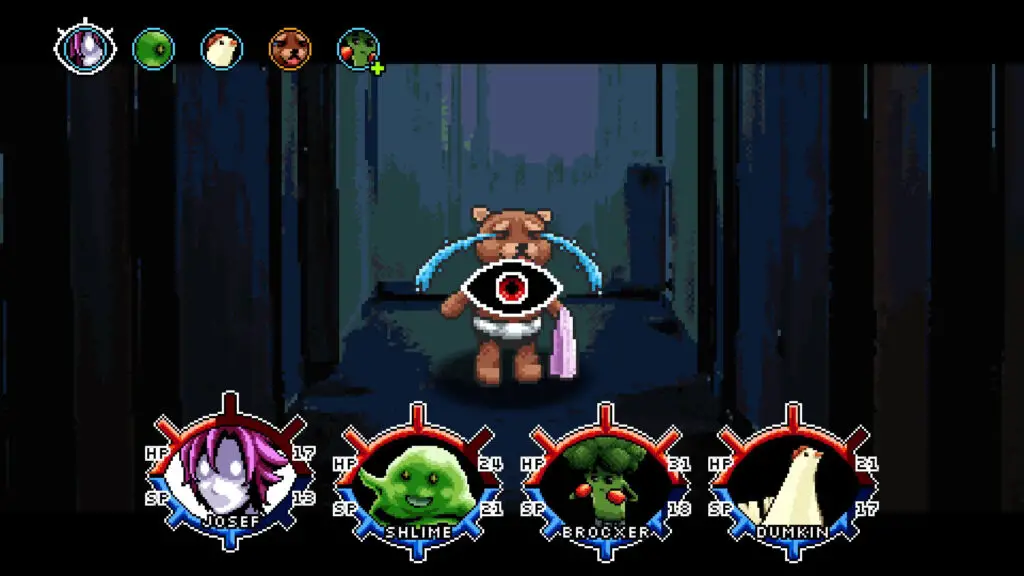 Key features
A bleak and depraved story that will challenge the way you think about the nuances of each character.
Plenty of unique and intriguing monsters, each with a moral dilemma to help them solve (or not solve) in order to be recruited.
Challenging turn based gameplay inspired by the Shin Megami Tensei franchise.
About the Developer
A solo developer huge fan of JRPGs, in particular the Shin Megami Tensei franchise, and indie horror RPGs like Mad Father, ib and Omori. He has been doing game development for many years, participating in game jams, and making small web games for websites like Newgrounds and Itch.io. Pry into The Void is his first commercial endeavor.
Release date & Platforms
Kickstarter Feb 8th 2022: https://www.kickstarter.com/projects/bigbosserndog/pry-into-the-void
Full release aimed at mid 2023 (demo already available now):
Steam: https://store.steampowered.com/app/1234990/Pry_Into_The_Void/
Itch.io: https://ernestplacido.itch.io/pry-into-the-void