Do you like Chess, Go, Abalone, Words With Friends or QuizDuell? Then here's a game for you.
Push is a calm strategy game for two players. There are two simple rules: Push the red pieces off the board and capture both goals. Easy to learn but hard to master.
Stay sharp by competing with players from all over the world. Stay in touch with your friends by challenging them to play.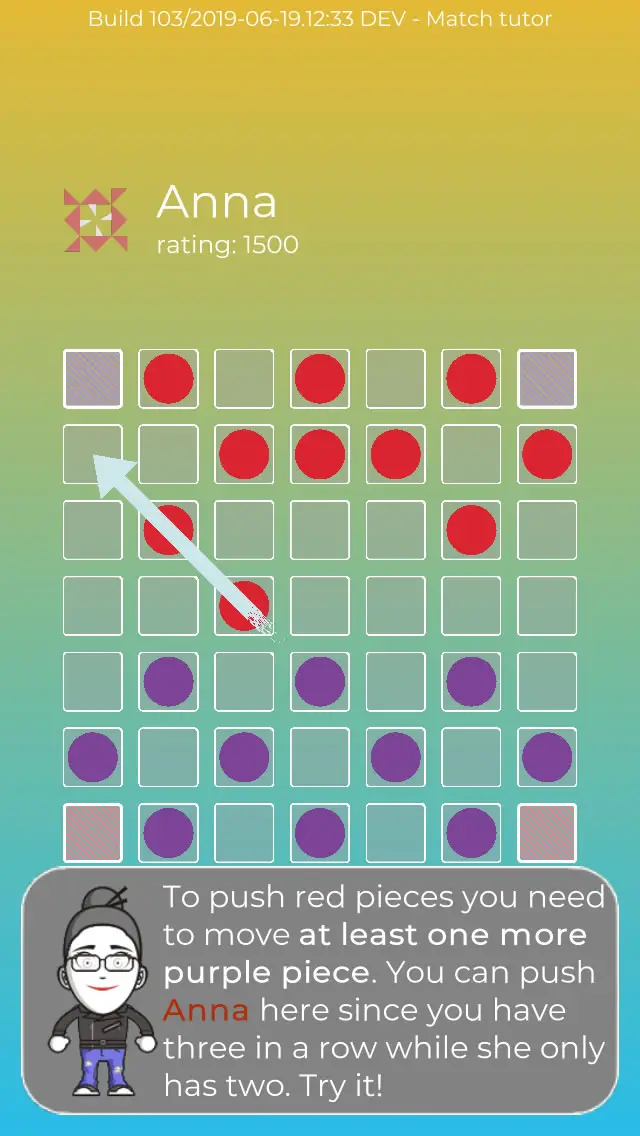 Key features
An Elegant Game for Two Players
Position your purple pieces. Push the red pieces off the board. And capture the goals first. That's it. You'll pick up the rules in seconds – especially if you have played Go, Checkers or Abalone.
Turn-based: Enough Time to Think
Plan your moves in your own time and relax. You have up to 48 hours to decide on the best course of action. Just like in Correspondence Chess, Words with Friends or QuizDuell.
Asynchronous: Play How and When You Want
You can play dozens of games at the same time, whenever and wherever you find time to play. Play casual games with friends or compete with the best players in the world.
Fair Strategy: No Luck, All Skill
Make a plan and execute it – no streak of bad luck can interfere. Challenge your mind to get better. Practice your long-term planning, spatial orientation and memory.
About developer
Just two guys, working on this game in their free time. You can reach them on these pages:
Release date & platforms
Currently in Alpha on iOS and Android. Release TBD.