An addicting take on classic RPG with a modern twist. A turn-based RPG with elements of a dungeon crawler for iOS & Android
The battle gameplay is based on rock-paper-scissors scheme and allows multiple battle choices granting tactical and strategic depth.
Overall, Questland is an immersive mobile experience that carries the legacy of games we played as kids.
Background Story
Once peaceful and beautiful land of Valia is now covered in the darkness of an unknown origin. Swarms of ghouls, blood-lusting spiders, skeletons and other monstrosities have invaded the land.
Who controls them and how can they be stopped? Luckily you are not alone in your search for answers as you will encounter friendly (or sometimes less friendly) NPC's on your way to the truth.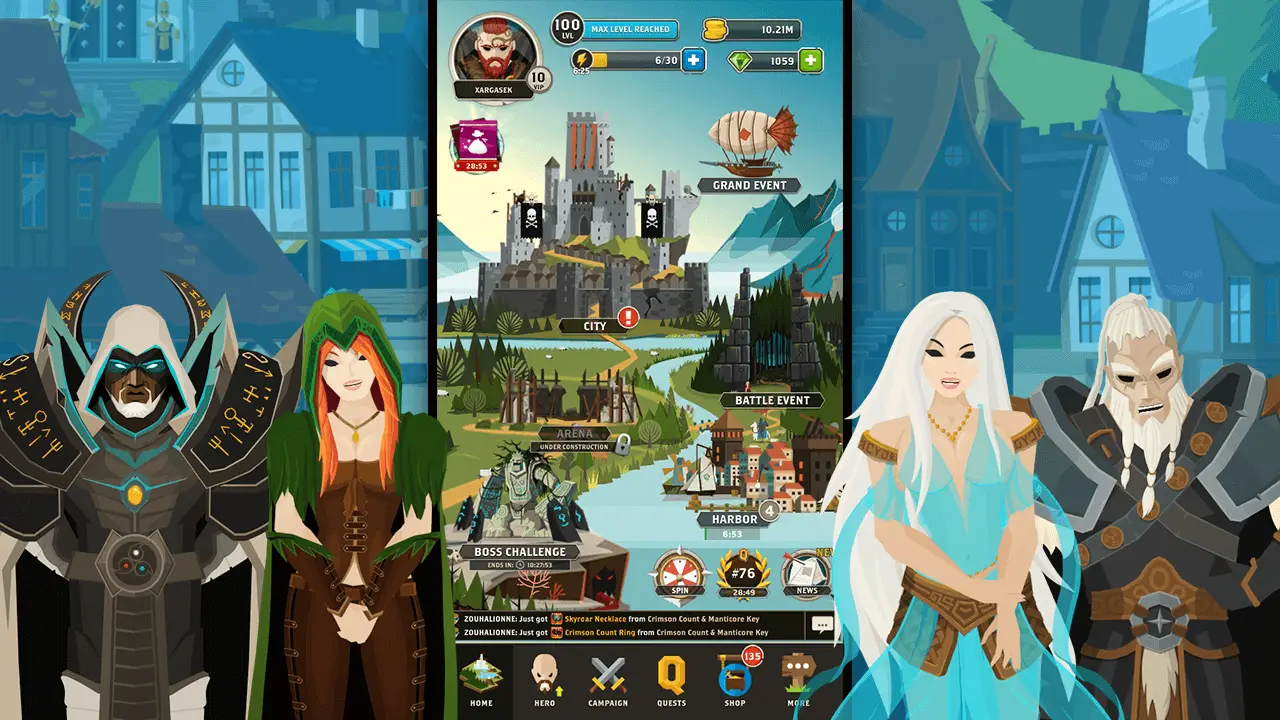 With the help of Tara – the rebelled elf guardian, and Holger – a sarcastic, retired hero, you may be able to face the danger lurking from the shadows.
The answers are within your reach, and with each swing of your sword, they are getting closer.
Your task? As dangerous as it is obvious – use the power of Orbs, defeat the evil and bathe in glory and fame.
Gameplay
From the latest update, Questland has a new, revolutionary gameplay. It went from simple, static clicker to dynamic fights with tactical and strategic depth.
The gameplay is now based on rock-paper-scissors scheme and includes TALENTS, battle abilities which determine players possibilities during combat. Players can choose 3 talents for a battle. Each talent has 3 passive skills, which also have an impact on the player's gameplay. Each talent and skill possess their own dynamic and hypnotic animation.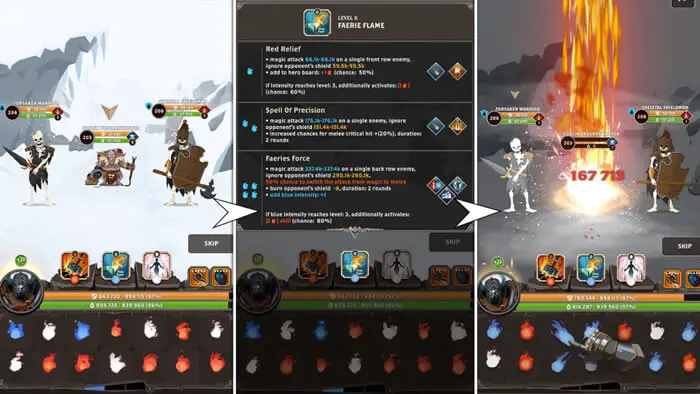 The gameplay is now based on rock-paper-scissors scheme and includes TALENTS, battle abilities which determine players possibilities during combat.
Enemies also posses passive skills, so that players have to change tactics depending on modes and enemies. Talents allow a completely new experience of character progress. Players can upgrade and swap them for different gameplay experience. A new class (tank) and a completely new quest system with over 300 adventures.
Key features
First-person perspective (FPP) with dynamic turn-based battles.
Dynamic, new gameplay: strategic depth and hundreds of choices.
Legendary character creation from scratch. Thousands of looks and three builds to choose from.
Duels with other players online during PvP trial on the Arena.
Hundreds of vile monsters during the campaign.
Collecting and upgrading gear: from common to legendary.
Forging epic armors, jewelry, magic swords and much more.
Dungeons and locations – exploration to find treasures and gems.
Complex guild system with guild chat, collective battles, and rewards for guild ranking.
Exciting live events with incredible prizes and ranking.
About developer
Gamesture is a Poland based game developer and Questland is their firstborn, their pride and joy. While creating the game, they wanted to evoke the spirit of games we loved as kids.
The game has gone through a few major changes since it was launched, including the latest update that completely changed the game battle system and added a lot more dynamic to it.
Release date & platforms
Questland is already available for iOS and android devices.