Small Saga by Jeremy Noghani is a fantasy JRPG where players guide a group of rodents….yes you read right, rodents with different powers, skills, and god weapons, and it's truly fun. Players explore London and see things from the eyes of an angry mouse looking for revenge.
In-Game Background Story
After an unfortunate event where Verm, the main hero, lost part of its tail and more.., he is now on a journey looking for the Yellow God responsible for that event. Players guide Verm and new friends around the streets of London in his journey for revenge.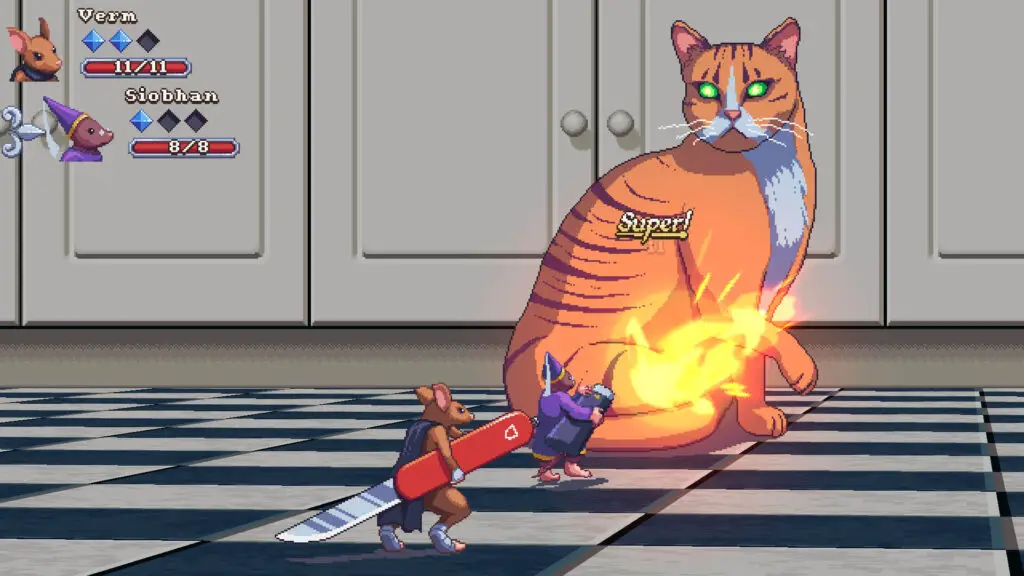 Gameplay
Small Saga plays like a classic JRPG. Everything is handmade, and that means no random encounters, no randomly generated items, and no airships to go around…Players explore sewers and humankind places, and everything is presented in a pixel art style with real proportions that sometimes give the party a very small look.
Don't expect the classic fairy tale, though. The game sometimes it's harsh and a little bit crude. But its humor and straight-to-the-point speeches give the game a smooth and nice progression. The combat system presents turn-based battles where each party member has action points used to unleash their skills, and at each turn, they recover one or more points spent. Weaknesses system, branching skill trees, weapon, armor and items slots, trinkets to find along the road, and more.
Key features
Team up with a colorful cast of misfit rodents.
Encounter awe-inspiring titans. Clash with a swashbuckling water vole, a pious lab rabbit, a poetry-spewing kraken, and many more.
Meet the hideous vermin who run society, then overthrow them.
Brandish your tiny weapons in strategic, turn-based combat.
There are no random encounters, and no grinding. This game is all about a rich story and memorable boss fights.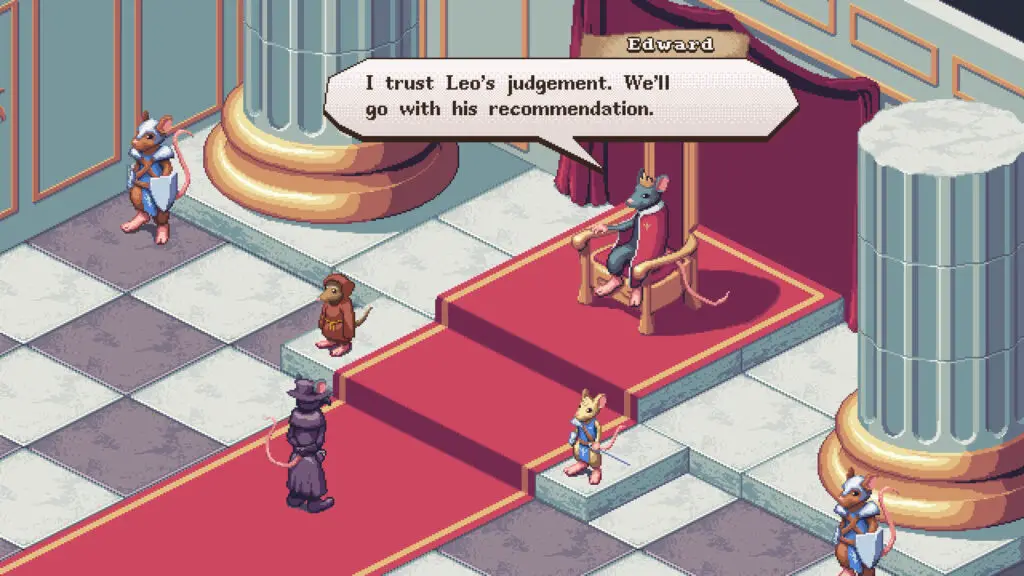 About the developer of Small Saga
Jeremy Noghani is a London Indie dev who previously worked on a game called Aviary Attorney. Since 2018 he has been working on Small Saga, responsible for all aspects of development.
How to get in touch with him:
Small Saga Release Date
Small Saga is still in development, and no release date is on the horizon. Anyway, a lengthy demo is available on Steam.